Things To Do
Culture & History
Mormon Heritage
Temple Square
TEMPLE SQUARE
Top activities at temple square.
*Please note the Temple will close on December 29, 2019 and will remain closed for approximately four years while undergoing a major structural and seismic renovation. It is expected to reopen in 2024. As of 2021, phased reopening has begun as major renovations continue. For more information about which attractions and buildings will remain open in Temple Square, click here. For general information and routine updates, click here .
Salt Lake Temple
The impressive Salt Lake Temple took 40 years to build, between 1853 and 1893, and is one of the oldest attractions in the area. The temple is sacred to members of the Church of Jesus Christ of Latter-day Saints, and is not open for tours, you can stroll around the grounds and stop in the South Visitors' Center to see a scale model of the temple and its interior.
Learn about available tours.
The tabernacle choir at temple square.
The Tabernacle Choir at Temple Square (formerly known as the Mormon Tabernacle Choir) is made up of 360 volunteers and has performed all over the world. The public is invited to the Choir's free weekly Music & the Spoken Word broadcast on Sundays in the Tabernacle at 9:30 a.m. (guests must be seated by 9:15 a.m.) and the choir's rehearsal every Thursday at 8 p.m. Many other performances by different artists happen in the Tabernacle, Assembly Hall and Conference Center at Temple Square, which are free and open to the public. (Read the story: The Geographical and Musical Heart of Salt Lake )
Learn about available tours .
Visitors' centers.
The two visitors' centers are open daily from 9 a.m. to 9 p.m. Complimentary tours in nearly every language are offered.
The North Visitors' Center is home to the famous 11-foot Christ statue, paintings and stories from the scriptures and the first century Jerusalem model.
The South Visitors' Center focuses on the constructions of the Salt Lake Temple and its importance for church members and their families.
Joseph Smith Memorial Building
The Joseph Smith Memorial Building was formerly the Hotel Utah and its lobby has been elegantly restored with a stained glass ceiling and intricate moulding. While there, check out:
The dining options : The Nauvoo Cafe, The Roof Restaurant, The Garden Restaurant and the Lion House Pantry.
The FamilySearch Center, a public facility introducing visitors to genealogical research.
The Legacy Theater with free movie showings.
Church History Museum
The Church History Museum features interactive exhibits, historic artifacts and a curated collection of global art. Additional highlights include:
A full-size168-year-old historic log home
A 240-degree theater experience
A rotating fine art collection
Discover More
Previous Group Next Group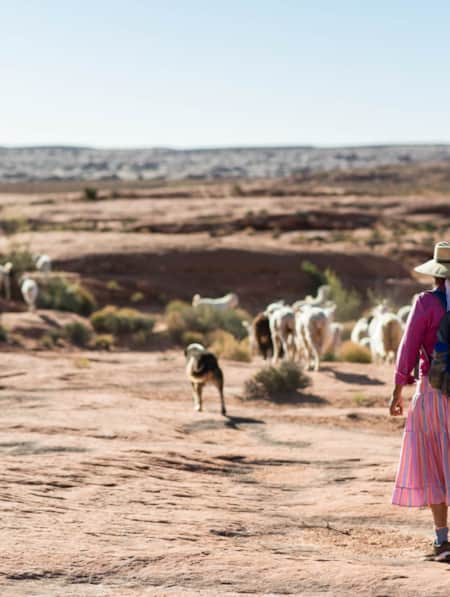 10 Places to Honor Women's History on Your Trip to Utah
Written By Lindy Callahan
Notable places you can visit where women have shaped history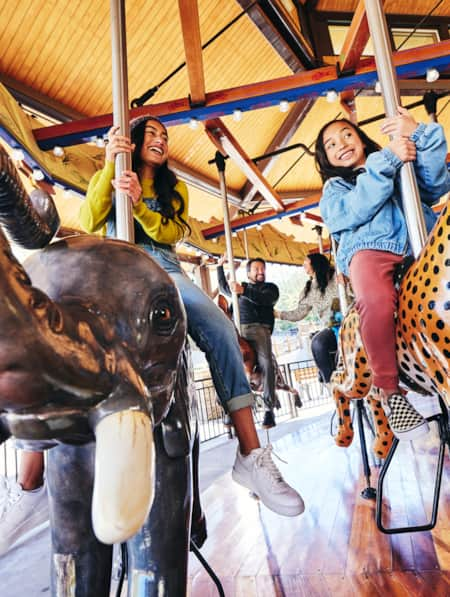 11 Family-Friendly Activities Near SLC
Written By Matcha
4 minute read
Find fun family activities in Salt Lake City with this guide from the Utah Office of Tourism. From roller coasters to ski slopes, SLC has it all. Plan your trip now!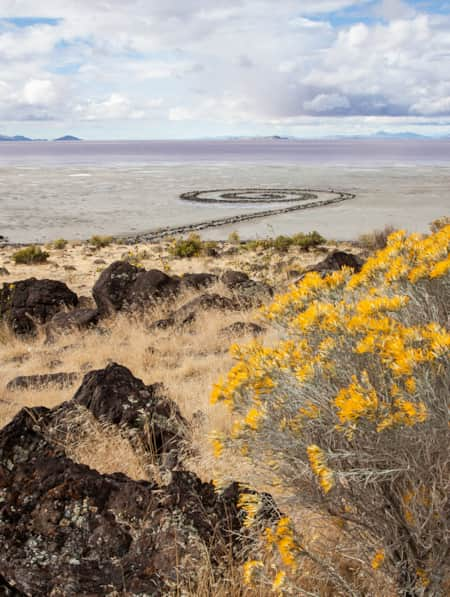 A Matter of Geological Consent
Written By Darby Doyle
7 minute read
A billion years of geological history surrounds Salt Lake City, where a modern landscape reflects ancient constraints.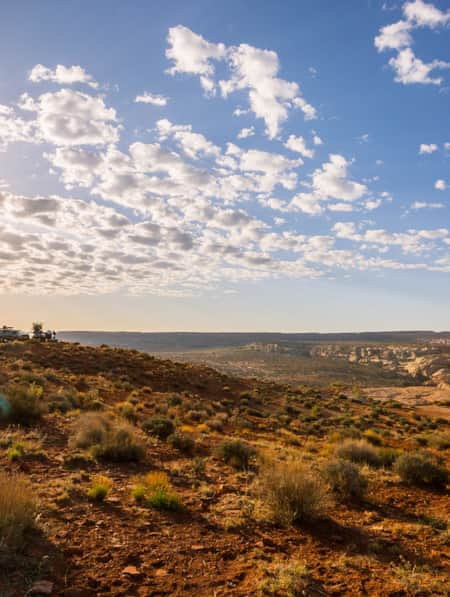 Ancient Pictographs, Petroglyphs and Timeless Mysteries
5 minute read
Exploring Horseshoe Canyon isn't for everyone. First of all, the effort to get there is an adventure in itself, but those efforts make the reward — namely, the chance to see up close some of the most significant pictograph panels in North America — even more noteworthy.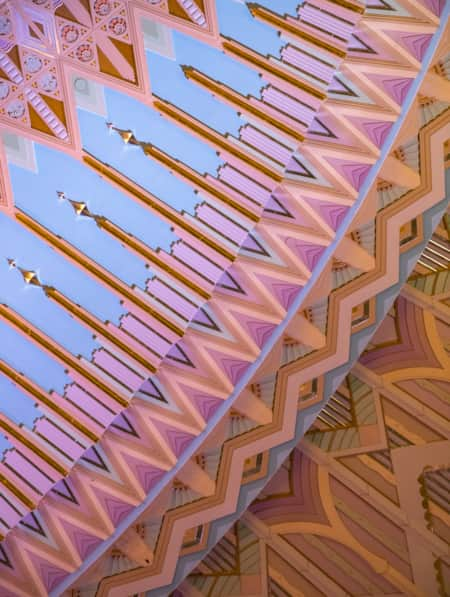 Art Deco in Motion: Ogden's Creative Remodel
Written By Maria Milligan
6 minute read
Visitors looking for Art Deco architecture and art often travel to New York, Chicago or Los Angeles. But the Intermountain West has preserved what may be Art Deco's best-hidden gem: Ogden, Utah.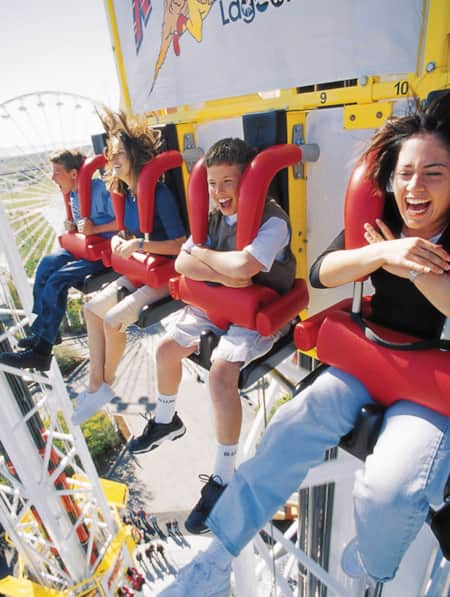 At Lagoon, a Utah-grown Amusement Park where the Fun Never Ends
Written By Heather May
8 minute read
As the Farmington park marks the 100th-anniversary of its wooden roller coaster, Lagoon continues to attract crowds with its nostalgic rides and novel thrills.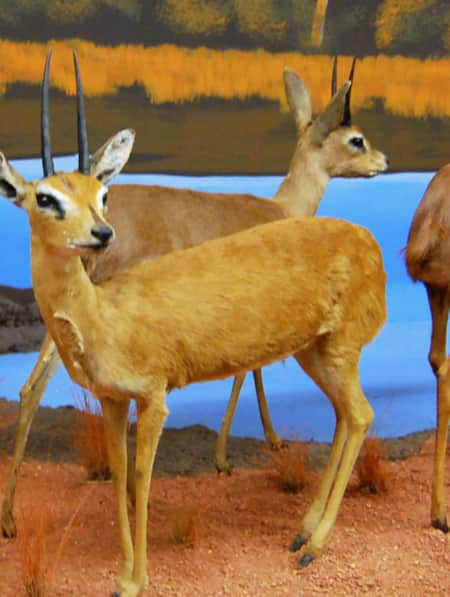 Bryce Wildlife Adventure Museum
Explore wildlife near Bryce Canyon at the Bryce Wildlife Adventure Museum.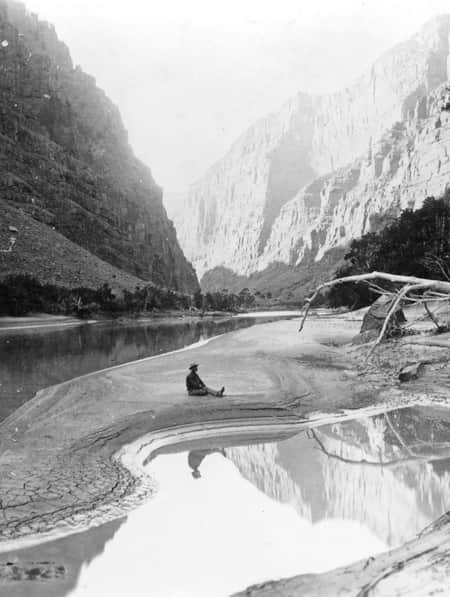 Chasing John Wesley Powell: Six Places to Explore Utah's Green and Colorado Rivers
One hundred and fifty years ago a one-armed Civil War veteran set off with nine mountain men on a scientific expedition to map one of the last blank spaces left on the U.S. map: The Green and Colorado rivers. Much of the river remains wild today. Follow Powell's journey here.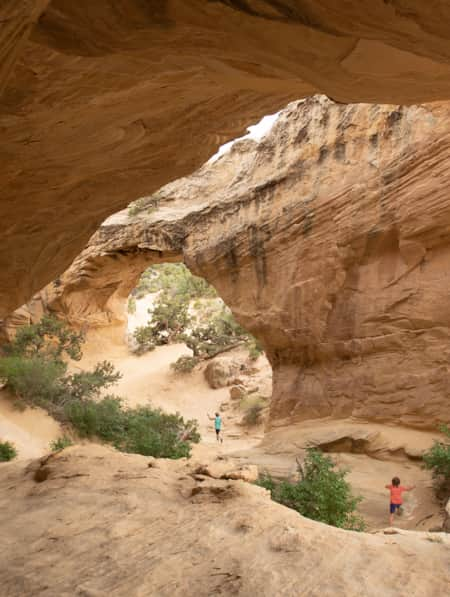 Dinosaurland Top 5
Written By Visit Utah
3 minute read
Vernal, Utah, is an adventure base camp to the best of eastern Utah. Uintah County around Vernal — called Dinosaurland — is home to diverse outdoor recreation and natural history at three state parks, Dinosaur National Monument and countless trailheads to the Ashley National Forest.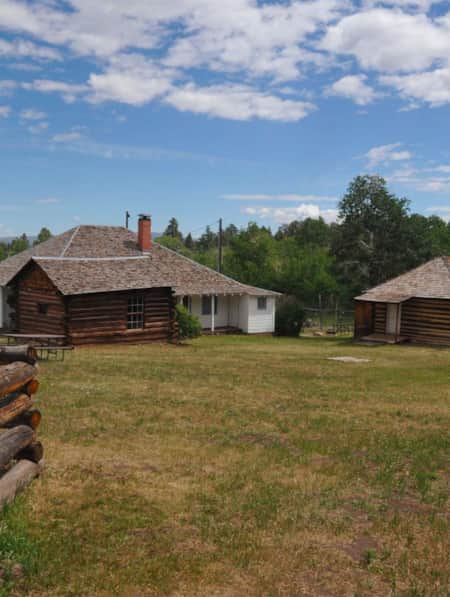 Explore a Pioneer Homestead Near Flaming Gorge
In the heart of Flaming Gorge National Recreation Area, the Swett Ranch is a testament to the self-sufficiency and ingenuity of Utah pioneers, representing the bygone homestead era, and it's a historic site not to be missed by those interested in pioneer life.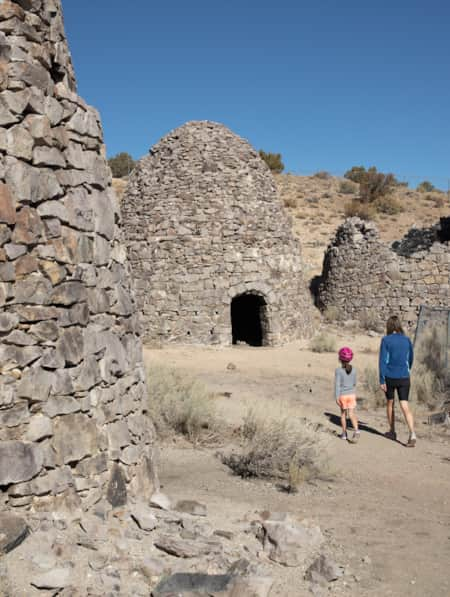 Frisco: West Desert Ghost Town
Standing in the Basin and Range topography of Utah's West Desert at ghost town Frisco, you'll feel the solitude of the space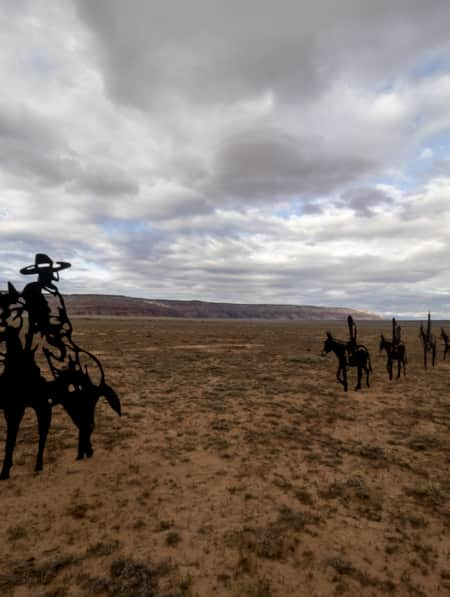 Guardians of the Old Spanish Trail
Written By Katya Wagstaff
The Old Spanish Trail stretches from Santa Fe to the San Gabriel Mission, now Los Angeles, and covers over 2,500 miles. The trail was originally blazed by animals, then Native Americans and Spanish traders.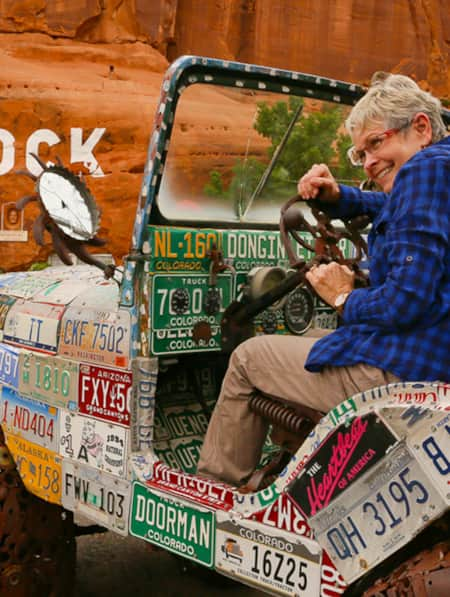 Hole N'' the Rock
Your road trip in Moab might call for a stopover at the famous Hole N" The Rock.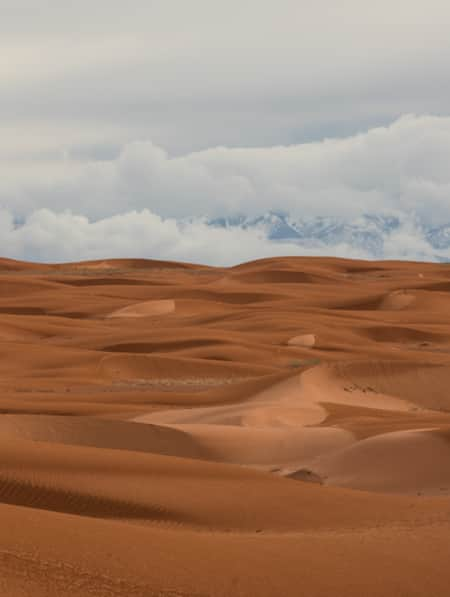 In Search of Robbers Roost
Robbers Roost Utah, one of the infamous hideouts of Butch Cassidy and his Wild Bunch, is not easy to find even with directions from the locals. Explore Utah.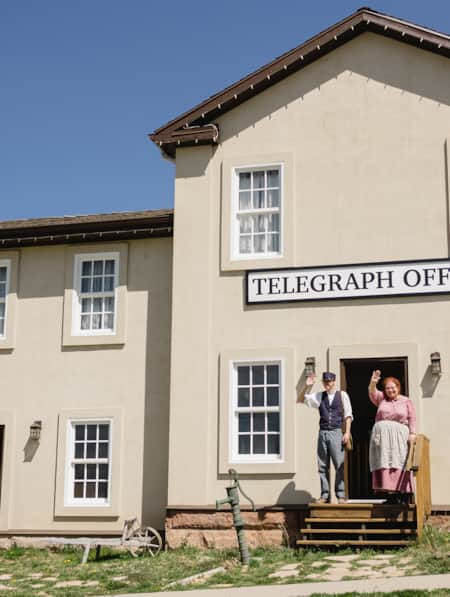 Journey Through Utah's History at This Is the Place Heritage State Park
This Is the Place Heritage State Park has a major place in Utah's history — quite literally.
Kanab's Western Legends Heritage and Music Festival
2 minute read
Kanab's Western Legends Heritage and Music Festival is filled with round-the-clock Western-themed entertainment — think: music, cowboys and history.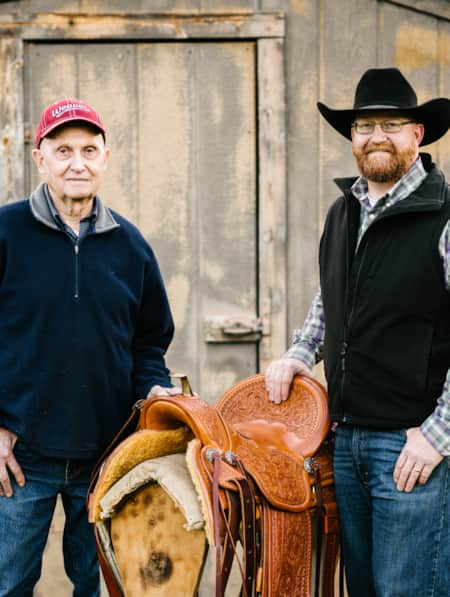 Legacy and Craft
Written By Austen Diamond
Three of Glen Thompson's custom leather horse saddles are fitting examples of craftsmanship and a Utah folk art tradition. See more at the Chase Home Museum.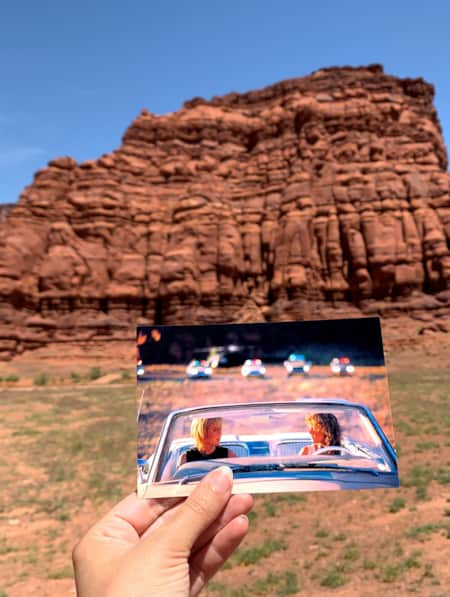 Movies Filmed in Utah: Plotting a Cinematic Drive-Through
Written By Andrea David
Follow a Germany-based film enthusiast on an extended road trip to discover the rich history of Utah cinematography.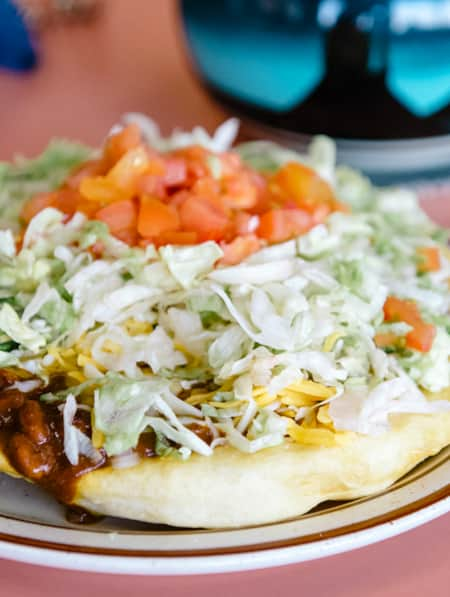 Navajo: Fry Bread, Tacos, Pizza
Despite its troubling origins, Navajo fry bread is an inspired food of the nation's people, and it can be found in many forms with various names around the southwest.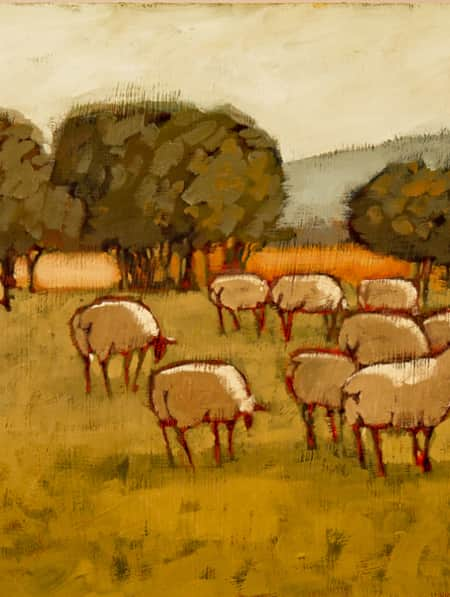 The Art of Supporting Utah Artists
Here's a look at six local artists whose work draws upon Utah's diverse environments as inspiration.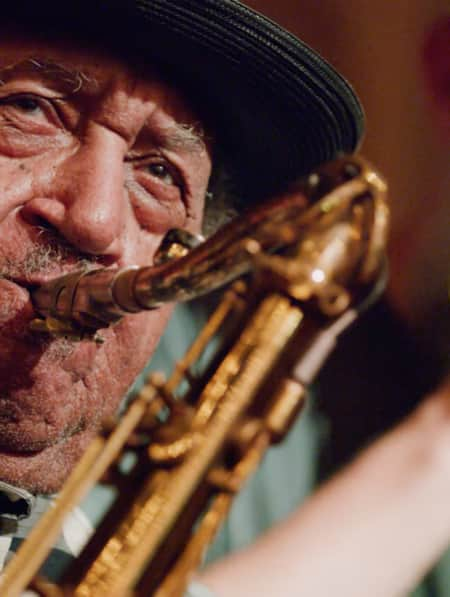 The Legendary Joe McQueen: Utah's Original Jazz
Legendary saxophonist Joe McQueen came to the city of Ogden , Utah, in 1945 for a two-week gig and he never left. For decades he was the musical godfather of Ogden's lively 25th Street.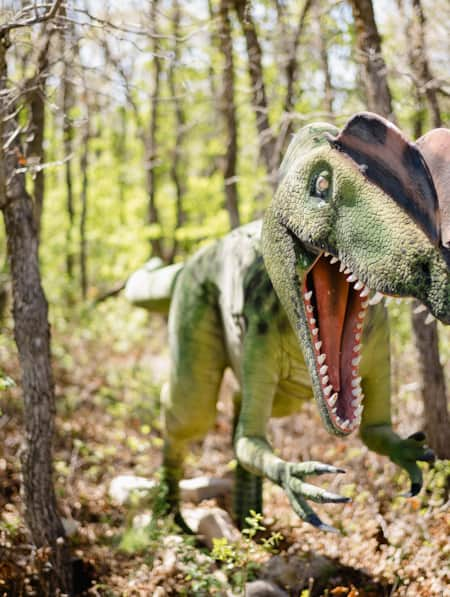 Time Traveling at Ogden's George S. Eccles Dinosaur Park
Many have dreamed of exploring jungles and forests only to discover a land filled with dinosaurs of all shapes and sizes? The George S. Eccles Dinosaur Park is the place to bring that dream to life, with 100-plus exhibits and realistic, full-sized dinosaur replicas, capturing the imagination of young and old alike.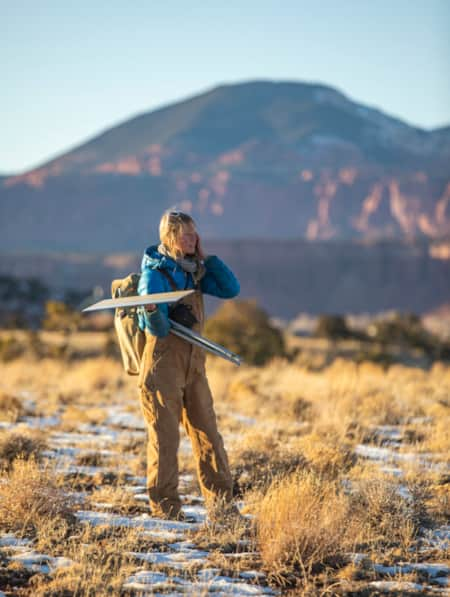 Utah Female Artists Explore the Sublime Through Art
Written By Ashley Mae Hoiland
10 minute read
See how Utah women artists are creatively interpreting a dramatic landscape into art.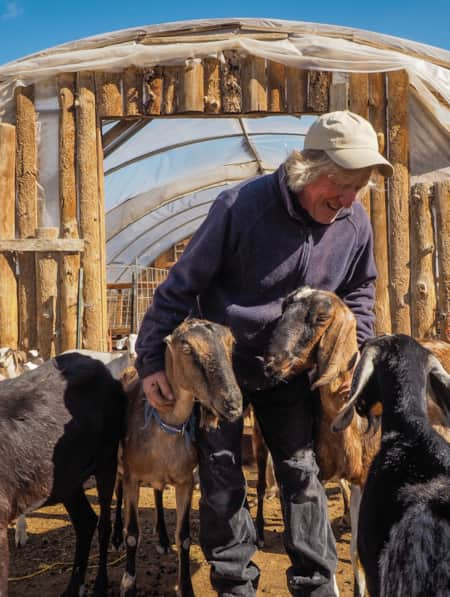 Utah's Unexpected Pit Stops
Written By Melissa McGibbon
You're doing it wrong if you think road trip pit stops are boring layovers on your way to more exciting destinations. How many of these hidden gems have you been to? Here are 11 mini-adventures to check off your list next time you're road-tripping through Utah.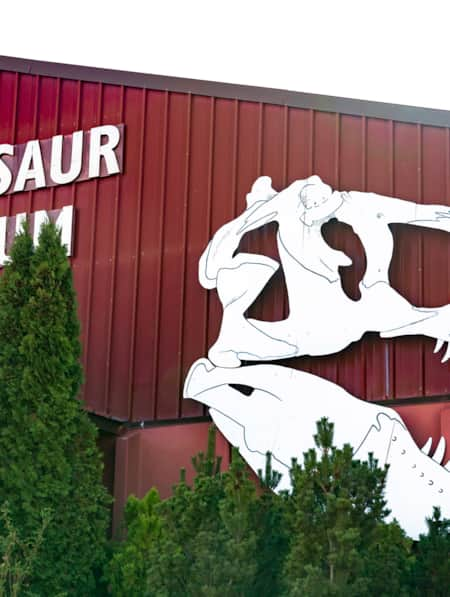 Why a Visit to the Blanding Dinosaur Museum is a Must
The Blanding Dinosaur Museum, off U.S. 191 in Southeastern Utah, is a hidden gem: The artifact collection here includes bones, dinosaur eggs, and even fossilized skin! The museum also has three wonderfully preserved petrified trees and unique movie memorabilia.
More Visitor Information
Temple square is also home to:.
The Family History Library houses the largest collection of genealogical records in the world.
The Church History Library features historic documents and exhibits.
The Church Office Building allows you to go to the 26th floor for breathtaking views of the Salt Lake Valley.
The Relief Society Building provides information for you to learn more about the women in the Church.
The Conference Center has impressive architecture, artwork and a 21,000-seat auditorium.
The Beehive House and the Lion House were the homes of early Church president Brigham Young and his large family. Today the Lion House is an event venue and a restaurant.
The transformation of the Temple Square with Christmas Lights on the Friday following Thanksgiving, is an extraordinary event and signals the official start of the holiday season.
Many tours are offered daily, check out the current options .
*Please note: Due to the Temple's renovations, beginning January 1, 2020, the Conference Center will become the primary venue for the Temple Square guest experience. It will be open from 9:00 a.m. to 9:00 p.m. daily featuring unguided and guided tours in more than 40 languages, a statue of Jesus Christ, a cutaway model of the Salt Lake Temple, exhibitions of various temple artifacts and an orientation film about the history of the temple.
Good to Know
Fee-based, metered two-hour parking is available throughout the city and there is paid, underground parking beneath the Joseph Smith Memorial Building ($10 with validation available from dining at Temple Square's four restaurants) or City Creek Center Mall , which is free for the first two hours.
Dogs are not allowed on Temple Square, even on a leash.
Temple Square's renowned Christmas Lights display typically begins after Thanksgiving and runs through the New Year.
Well-prepared travel is responsible travel.
Do your part by planning ahead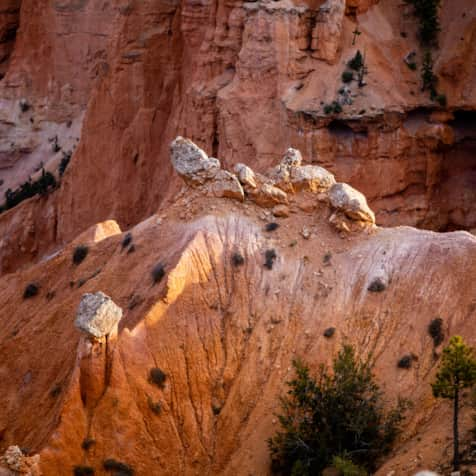 Things to Do on Temple Square
Come and join us at Temple Square, where you can enjoy dozens of events, exhibits, and other experiences. Discover exhibits and artwork that teach the gospel of Jesus Christ. Find places of peace and solitude. Experience voices raised in praise as you listen to sacred music. We hope you enjoy your visit.
Live Events
Virtual events, additional resources.
Your browser is not supported for this experience. We recommend using Chrome, Firefox, Edge, or Safari.
Located in downtown Salt Lake City, Temple Square is one of the most popular attractions in Utah. Covering 35 acres, it's filled with a variety of things to see and do. It doesn't matter if you spend 20 minutes or 5 hours, you're in for a treat! All tours at Temple Square are free, so check out some of the best things at Temple Square.
Temple Square Tour (~ 45 min)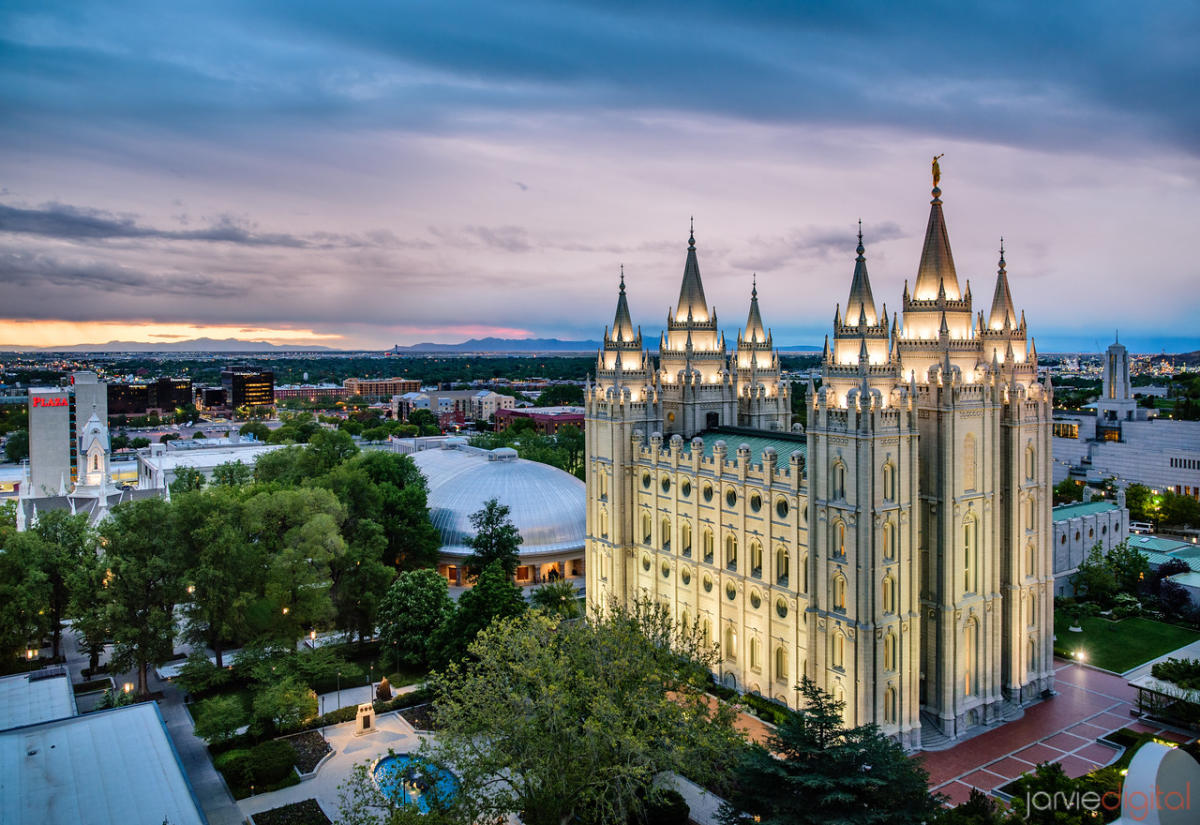 The Temple Square Tour is led by missionaries of The Church of Jesus Christ of Latter-day Saints and is the perfect introduction to Temple Square and the Mormon heritage. You can book your tour online and choose from 40 languages!
In the South Visitors' Center, you'll walk through the 40 years of construction of the Salt Lake Temple, learn about the role of temples in the LDS faith, see a model of the Temple and learn about the different rooms and ordinances performed there. In the North Visitors' Center you will see the famous 11-foot marble Christus statue and learn more about Christ's life and teachings.
The missionaries will also take you in the Tabernacle, a National Historic Civil Engineering Landmark built by the Mormon pioneers in 1876, for more history and a pin drop demonstration in what is one of the most acoustically sound buildings in the world.
Discovery Center (~ 1 hour)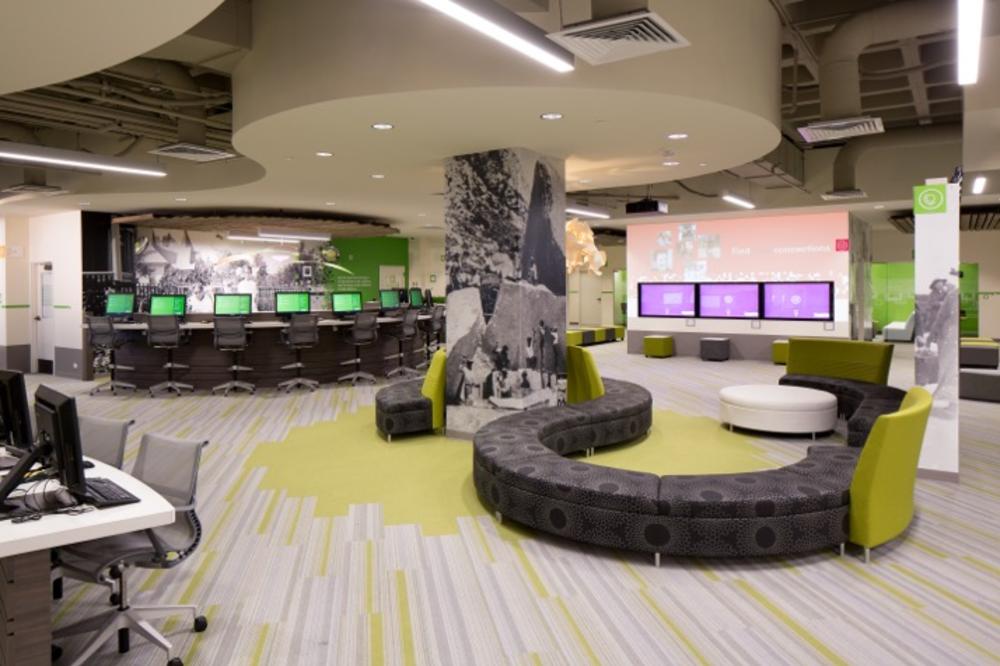 Located inside the Family History Library, the Discovery Center is a fun and free way to learn more about your family history. Discover more about who you are and where you came from with interactive displays, record stories and memories for future generations, and step into the lifestyle of your ancestors.
FamilySearch is the largest genealogy organization in the world! Learning more about who you are and where you came from is just one of the many joys you will find when discovering your family history.
The Discovery Center is open from 8:00am to 5:00pm (M), 8:00am to 9:00pm (T-F) and 9:00am to 5:00pm (S).
Beehive House Tour (~ 30 min)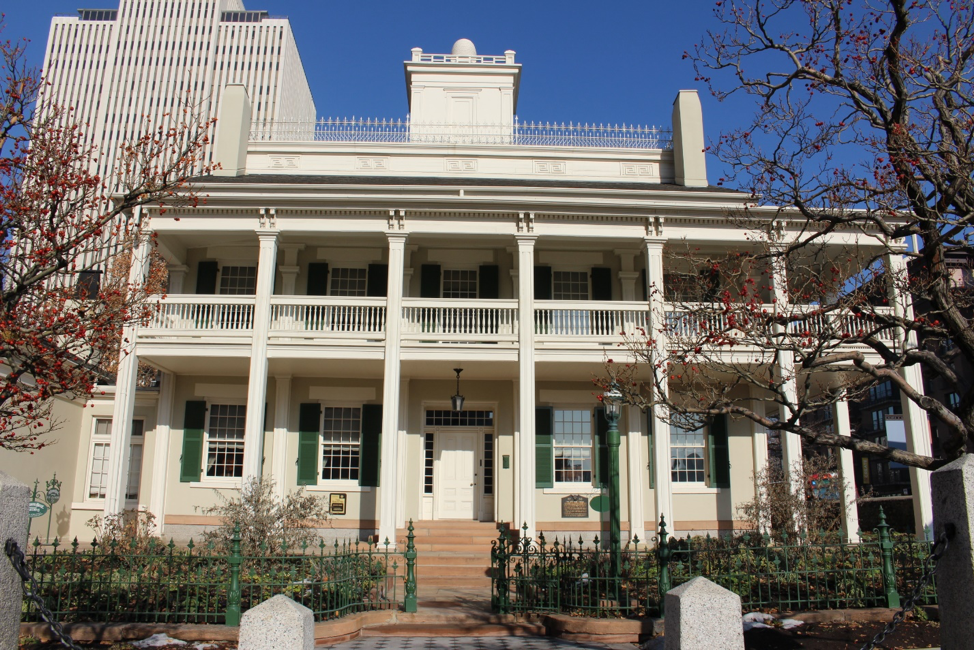 Located on the corner of South Temple and State Street, the Beehive House was built in 1854 as the main residence of Latter-day Saint prophet and Utah's first governor, Brigham Young. Today the house is a museum displaying artifacts that belonged to the Young family. The sister missionaries take you around the Beehive House explaining about the Young family and the early history of Utah and Salt Lake City.
The Beehive house is open every day from 9:00 a.m. to 8:30 p.m. (last tour starts at 8:00 p.m.)
Mormon Tabernacle Choir (~ 1 hour)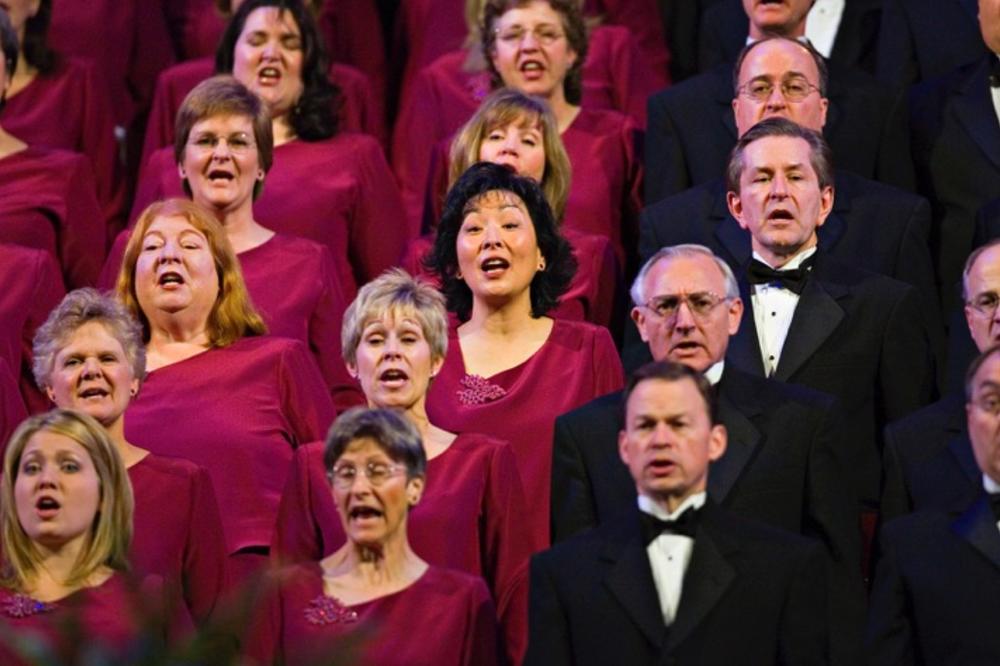 The Mormon Tabernacle Choir is composed of 360 volunteers and it has performed across the country and in 28 foreign countries, from acclaimed concert halls to inaugurations of U.S. presidents. In 1929, the Choir began its weekly live broadcast, Music and the Spoken Word, on the radio, and in the early 1960s made its way to television. Today this program stands as the longest running continuous network broadcast in America.