Rhodope Mountains
1.1 Bulgaria
2.1 Climate
3.2 By thumb
3.3 By plane
4 Get around
5.1 Bulgaria
6.2 Thermal springs in Bulgaria
6.3 Thermal springs in Greece
7 Eat and drink
9 Stay safe
10.1 Greece
10.2 Bulgaria
The Rhodope Mountains , or the Rhodopes , are a mountain massif and a cultural region in southern Bulgaria (83%) and northern Greece (17%).
Cities [ edit ]
Bulgaria [ edit ]
41.743163 24.396725 3 Devin – A spa resort with a wide range of summer activities such as hiking, horse riding, mountain biking and tennis.
41.644721 25.374966 4 Kardzhali – The closest town to the remarkable ancient city-sanctuary of Perperikon.
41.6475 24.688889 7 Pamporovo – One of Bulgaria's most popular ski resorts, known for its forested surroundings.
41.575278 24.712778 9 Smolyan – Traditional settlement and popular ski resort atop Mount Rozhen.
Greece [ edit ]
41.35 26.5 11 Didymoteicho – A village close to the Turkish border and the Dadia-Lefkimi-Soufli Forest National Park .
41.19899 24.70636 13 Stavroupoli – The largest and most important of the villages of Nestos river near the National Park of East Macedonia and Thrace .
41.266667 24.501389 14 Paranesti – The village is a good starting point to go to the waterfalls and thermal springs in the area, the Nestos artificial lake and a well known for hiking sports .
Understand [ edit ]
The Rhodopes are remote, with a limited number of roads, unique nature, steep hills, and deep forests. The mountains are less steep than for example Pirin, so extreme mountaineering is not needed. The highest peak is at 2,191 m of Goljam Perelik in Bulgaria. The winter ski resort of Pamporovo and Bansko are in the Rhodopes. "The home of Orpheus" – the Greek mythological poet that went to hell to save his loved one – is a region with a distinct cultural influence. Rhodope music is world famous: many foreign musicians have been fascinated by the sounds of Rhodopes and even the song Izlel e Delyu Haydutin performed by Valya Balkanska is one of the few performances included in the Voyager Golden Record selection of music, part of the Voyager 2 space probe, that is expected to play across space for at least 60,000 years.
On the Greek side there is the Rodopi Mountain Range National Park [dead link] , and on Bulgarian side the Pirin National Park .
Climate [ edit ]
The location of the Rhodope Mountains in the south-eastern part of the Balkan Peninsula also determines the climate. It is characterized by a transitional climate as it is influenced by both the colder northern air masses and the warm breezes of the Mediterranean (Aegean). The temperatures of the Eastern Rhodopes are higher and more stable with averages around 12–13 °C. In the western Rhodopes – under the influence of higher altitudes above sea level – the average temperature ranges from 5-9 °C. The transitional climate in the Rhodope Mountains is also noticeable through the annual course of precipitation. In the eastern Rhodopes the peak of precipitation is in December and in August they are minimal. In the western Rhodope it is the other way round, here are prevailing summer precipitation. The mild climate combined with other factors favours the development of recreation and tourism.
Get in [ edit ]
By bus [ edit ].
Regular buses run even into very remote places of the mountains.
By thumb [ edit ]
A good way to move is by thumb since villagers from the various small places around the area still have to get around and obtain supplies.
By plane [ edit ]
The closest airport in Bulgaria is Plovdiv . Sofia has more options.
On the Greek side, the closest international airports are Kavala and Alexandroupolis .
Get around [ edit ]
Due to the remote character of the area public transport is rare or not available. To explore the region either a 4WD or a normal car with enough ground clearance is best. The dirt roads within the Greek Rhodopes are usually well signposted what makes it easy to find the attractions.
See [ edit ]
41.9507 24.8598 1 Bachkovo . A tiny hamlet in which the medieval monastery of the same name is situated. The nearby "Bachkovo" waterfall is formed by karst fault. It's a beautiful 10-m waterfall with numerous arms and branches. The area around the waterfall is suitable for a picnic and equipped with tables and benches for rest. About 6 km north of the village is Asen's Fortress , a medieval fortress on a high rocky ridge on the left bank of the Asenitsa River. It is one of Bulgaria's most celebrated and visited Medieval attractions.  
41.81853 24.58219 2 Marvelous Bridges ( Chudnite mostove ). Amazing natural arches formed by the erosive activity of the Erkyupryia River. The larger one (upstream, 45 m height) is shaped by three vaulted arches and is passable under the vaults. The river flows under the middle-sized arch. The smaller bridge (200 m downstream, 30 m height) is impassable. The site can be reached by an asphalt road from the village Tschepelare.  
41.650732 24.322518 4 Devil's Bridge (Rock Formation) . This is not a regular bridge, but a rock formation popular with locals. The canyon and hike are still very impressive though, especially the unbelievable staircases through the Devil's Canyon. A 3-km path leads through a forest from the eastern parking/road to the bridge. ( updated Dec 2021 )
41.784 25.43 5 Stone Mushrooms . The stone mushrooms are a rock phenomenon near the village of Beli Plast. They reach a height of 2.5–3 m.  
42.0025 24.2774 6 Snezhanka Cave . A beautiful cave, rich in stalactites, stalagmites, and sinter lakes.  
41.6409 24.3321 7 Buynovo Gorge . The Buynovo Gorge is the longest gorge in Bulgaria formed by erosion as the Buynovo River that flows through marble rock. It is between the villages of Yagodina and Teshel . The cliffs on both sides of the canyon rise hundreds of meters and can be visited on foot or by car on a paved one-lane narrow road along the base of the cliffs. As traffic goes in both directions patience is often needed. For a good overview over the Buynovo Gorge its worth to visit the "eagle's-eye view point," a metal platform built on the cliff face of the Saint Iliya Peak at a height of 1,563 meters, with impressive views over the entire area.  
41.51037 24.65533 9 Uhlovitsa Cave . A show cave with an impressive flowstone formation, known as the Icefall, at its end.  
41.581 24.6768 11 Canyon of Waterfalls . A blend of 46 isolated waterfalls. The tour takes 3–4 hr, depending on physical condition. It is not particularly difficult but also not easy. Sometimes it is steep uphill, but you do not have to climb. Anyone who has no health problems can go the way. The waterfalls themselves are not really spectacular, but the view from the panorama point Eurike to Smolyan is worth seeing. The route could be better signposted in some places. The best way to get information is to go to the Information center at the beginning of the forest trail. It's recommended to visit the Canyon of Waterfalls in early summer when the water levels are at their peak.  
41.4688 25.2217 12 Fortress Ustra . The fortress was built in the 10th century to protect an important trade route. It frequently changed hands but the Byzantines held it most of the time. The trail to the fortress is quite difficult and takes about 1 hr but the views from this fortress are breathtaking.  
41.5798 24.8318 13 Fortress Momchil . The fortress was built during the reign of Emperor Justinian I (527-565) who launched massive military construction projects on the territory of the entire Balkan Peninsula. It was burnt down later and reconstructed until the invasion of the Ottomans at the end of the 14th century. At that time it was burnt down again and was never reconstructed.  
Archaeological sites:
41.5985 23.9131 14 Gradishte Historic Landscape Park . The prehistoric settlement and Thracian sanctuary. This ancient temple dates from the 5th millennium BC. According to archaeologists, it is one of the largest in Bulgaria and possibly in Europe. The sanctuary is on an approximately 700-m long ridge. In some places there are petroglyphs of human profiles, animal figures, fish, turtles and birds.  
41.6147 25.9494 15 Hisarya . Hisarya, a Thracian cult, is located on the Hisarya ridge in eastern Rhodope near the village of Senoklas. The archaeological site includes a Thracian cult center with rock sanctuary, rock niches, rare rock suns and the ruins of a large Thracian and medieval fortress.  
41.7315 25.9594 16 The Deaf Stones . The Deaf Stones Rock Sanctuary is one of the largest Thracian cult monuments. It consists of several large boulders, in which deep chambers are carved. In the boulder in the east, a staircase has been carved, which leads to the summit. The remaining three rocky peaks are dotted with more than 200 religious niches.  
41.8434 24.965 17 Karadzhov-Stone . (Karadzhov Kamak) is an interesting rock phenomenon near the village Mostovo. On a high plateau (1,448 m), a gaping fugue has formed on its vertical walls, in which a huge stone is stuck, as if displaced by higher forces there. Since antiquity, this place has been something special for the people - the ancient Thracians built a sanctuary here in which they honored their dead. To this day, small pits cut into the rock for religious purposes have been preserved, as well as steps leading to the upper part of the massif.  
41.5679 25.1452 22 Thracian cult complex "Orlovi skali" ( Eagle Rock Sanctury ). A historic Thracian site near Ardino and consists of niches cut into a large rock standing above the forest. The site was obviously of religious significance. This Thracian phenomenon, the "trapezoid alcoves" are found all over the Rhodopes dug high in difficult to reach rocks. There is no definite answer as to how or why the Thracian people made them. The Orlovi skali (Eagles' Rocks) site carries about 100 insections. From Ardino an asphalted road takes you to a small parking at the start of a trail. It takes about 15 min of moderate intensity walk to get there.  
41.3456 24.5883 23 Ag.Barbara Waterfall and Lake . A little lake 600 m from the road with waterfall. Good for resting and taking a cold bath in the lake. From the main road you branch at the signpost and follow the dirt road for about 300 m to a parking space. There you cross the little river walking over a bridge of tree trunks. The waterfall is about 500 m inland passing an animal shelter. The waterfall is not at the river that you had to cross! There are banks and tables where you can make picnics. All litter has to be taken back as there is no litter service.  
41.3832 24.676 24 Lepidas Waterfall . A scenic waterfall near the village Dipotama.  
41.461 24.459 25 Loutra Thermion . Hot thermal springs of 80°C. In illegally built corrugated iron huts, some of which are open, you can take a hot bath.  
41.3251 24.676 26 Livaditis Waterfall . A scenic waterfall near the village Levaditis with 3 pools to relax in the water. The waterfall is well signposted as soon as you reach the village of Livaditis. After leaving the village you drive 3.5 km on an asphalted road. Then you reach a larger parking lot, from which a 2.2-km long dirt road leads to a small place with shelter. Without 4WD the dirt road is to be used only with caution. From there, a beautiful, well-walked and signposted 2-km long footpath starts downhill through the forest to the waterfall. Even in the summer, plenty of water is available for a cool bath.  
41.1028 24.7434 27 Gorge of Nestos . At Toxotes and of particular natural beauty. Breaking through the limestone mountains the river Nestos meanders and shaped a unique landscape. Along the ravine a trail of about 10 km in length leads along high cliffs with beautiful views of the river. In hot summer its a pleasure to have a refreshing bath in the ice cold river.  
41.24782 25.10425 28 Thracian Μeteora . Amazing rocky peaks that remind of a mini version of the famous Meteora rocks near Kalambaka. It's surrounded by abandoned settlements. Access by car through a dirt road (15 km) that starts east of Iasmos village. There are also some nice caves near to Thracian meteors next to Políarnon village  
41.2211 23.8914 29 Cave of Maaras ( Aggitis river cave ). Limestone cave in nice environment and with stalactites only, but no stalagmites due to an underground river.  
41.031853 24.003353 30 Cave of Alistrati .   – One of the most beautiful limestone caves of Northern Greece.
41.1412 25.2107 31 Kompsatos Bridge . A magnificent old stone bridge over the Kompsatos river. ( updated Mar 2018 )
41.1832 24.7089 32 Macedonian Tomb . A small but well preserved Macedonian tomb from the first half of the 4th century BC. Chr. at Stavropolis. ( updated Mar 2018 )
41.3706 24.5512 33 Monastery Metamorfosis Sotiros . The monastery is worth a visit, especially because of the scenic location. It is located next to the village Prasinada. ( updated Mar 2018 )
41.3449 23.3729 34 Fort Rupel . Fort Roupel (Greek: Οχυρό Ρούπελ) is a fortress at the north border of Central Macedonia, Greece, built in 1914. It became part of the fortifications of the Metaxas Line in the 1930s and became famous for its defence during the German invasion of Greece in April 1941. ( updated Mar 2018 )
Do [ edit ]
Skiing – There are several ski areas of which Bansko is best developed.
Swimming – Best places for a refreshing bath in hot summer are at Nestos river and the lakes at the waterfalls.
SPA – Take a cure at the thermal springs.
Hiking [ edit ]
Sheer endless opportunities and trails exist around the mountains. The remote nature makes it even more interesting, regularly hitting off-the-beaten-track villages.
Interesting itineraries:
Trigrad - Devil's Bridge - Dospat . 1) Take the Plovdiv-Borino bus to Teshel junction. 2) Hike/hitch up the road to Trigrad Gorge. 3) Stay overnight in Trigrad. 4) Hike to the Devil's Canyon and Bridge (rock formation), by Iagodina village and the Eagle's Eye viewpoint. 5) Hike to Zmeitsa village. 6) Visit the Small Devil's Bridge, 2 km towards Dospat from the village. 7) Hitch a ride to Dospat. ( updated Dec 2021 )
A famous annual marathon takes place starting in Paranesti.
Thermal springs in Bulgaria [ edit ]
42.026 23.995 1 Velingrad . Over 70 hot springs and many hotels offering spa services and thermal pools. ( updated Mar 2018 )
41.6118 23.7868 2 Ognyanovo village . Known for its mineral springs for centuries and is a popular spa destination with many hotels and guest houses. Miroto is entrance-free and accessible anytime, even at night. ( updated Mar 2018 )
41.7423 24.3996 3 Devin . Devin is not just known for its spa qualities, it is also a base for some of Bulgaria's best hiking and exploring. Just on the outskirts of town, next to the thermal pools, is the Devin Eco Walk, a beautiful 7-km trail running along the river past waterfalls and through gorges. ( updated Mar 2018 )
42.29 23.267 4 Sapareva Banya . In the town there are many places where you can enjoy the healing thermal water – both hotels with own pools and a public spa complex with pools. An attractions is a hot geysers where the water comes out with more than 100°C. ( updated Mar 2018 )
42.309 23.86 5 Kostenets villages . It is not among the most popular spa resorts in Bulgaria ( updated Mar 2018 )
42.1616 24.1263 6 Varvara village . There are 2 hot outside pools there—in Varvara Complex and another one in Aqua Varvara hotel. ( updated Mar 2018 )
41.8827 23.5226 7 Banya village . Numerous mineral springs and almost every hotel offers mineral water in a beautiful nature. Hot mineral water is also pouring from several fountains around the village. ( updated Mar 2018 )
Thermal springs in Greece [ edit ]
40.908 23.5004 8 Nigrita . ( updated Mar 2018 )
41.235 23.391 9 Siderokastro . ( updated Mar 2018 )
41.3752 23.4413 10 Agkistro . ( updated Mar 2018 )
41.4661 24.4505 11 Thermia of Paranesti . In thermal springs there are no special facilities, just natural baths in dirty homemade corrugated iron huts but nice surroundings ( updated Mar 2018 )
Eat and drink [ edit ]
Traditional Rhodopean dishes are :
Patatnik ( Potatoes Pie ) – Made of potatoes and sirene ( white cheese ) garnished with yogurt. Various spices are added, such as onions, salt, pepper and a type of mild mint called Gyosum in Bulgarian. It can be baked, fried or boiled
Rhodopski klin ( Rhodope style banitza ) – A mixture of beaten eggs, pieces of sirene, rice, parsley, well salted and put between sheets of thick filo dough and then baked in an oven about 20–30 min.
Parlenka – Thin bread, thickness and size as small or medium pizza. Baked on pan as pancake, but the dough is for normal bread and their thickness is slightly greater with mountain cheese on top
Sleep [ edit ]
Forest Inn Ecotourism Hotel [dead link] at the Dadia-Lefkimi-Soufli Forest National Park . At the edge of the hotel is the information centre, where the National Park Management Organization has a permanent exhibition of photographs and audiovisual material as well as a souvenir shop. Visitors are transported by bus to the observatory, where they have the opportunity to watch the birds with telescopes at the tavern. For hikers, there are specially engraved and marked paths through the forest.
Forest Village of Erymanthou at Drymos Forest , at an altitude of 1,350 m. It consists of twelve wooden self-service dwellings which are a great place to stay in summer as in winter. A restaurant is located in the Forest Village, offering also coffee and refreshments, and operates Saturday–Sunday.
Elatia Forest Village , within the Rodopi Mountains National Park ( 75 km from the city of Drama ), ☏ +30 25210-57841 (Drama Forest Inspectorate), +30 25210-57827 , +30 25210-91338 (or Forest Village of Elatia), +30 25210-91339 . In the area of the Forest of Elatia, owned by the Forest Department. Accommodation is in log cabins, free of charge but arrangements with the Forest Inspectorate must be made well in advance. ( updated Aug 2017 )
For those who need more comfort and a greater choice of restaurants the villages Didymoteicho , Stavroupoli , Paranesti are good places to stay as a starting point into the Rhodopes.
Stay safe [ edit ]
The area is partly very solitary and you can walk for hours without seeing other humans. In many areas are no restaurants, hospitals or any infrastructure. It is advisable not to go alone into the forests.
Go next [ edit ]
Kavala – A harbour town with scenic old town. Ferry boats to Thasos Island start here.
Thasos – One of the most beautiful Greek islands.
Samothrace – A small island of stunning natural beauty and peaceful silence.
Chalkidiki – One of the main Greek tourist areas with hundreds of beaches.
Plovdiv – The second-largest city in Bulgaria, and one of the oldest settlements in Europe.
Melnik – A photogenic traditional town with wineries and wine cellars.
Has custom banner
Has mapframe
Has map markers
Articles with dead external links
Do listing with no coordinates
Extra regions
Region articles
Extra regions with categories
All destination articles
Has Geo parameter
Pages with maps
Navigation menu
18 Places to See in Rhodope Mountains, Bulgaria
If you ever plan a road trip in Bulgaria, Rhodope mountains will be the perfect place to do so. There's plenty of natural and architectural sites, picturesque villages, breathtaking viewpoints and many hiking and biking trails .
I've been to Rhodope mountains many times and still haven't seen everything on my list. That's why I asked a few other travel bloggers to share their favourite place in the mountain and put together this article for you.
Keep reading and let me know which of the places in on top of your list.
1. Devil's Bridge
Devil's Bridge is a massive stone bridge near Ardino village built in the beginning of 16 th  century. Devil's Bridge is 56 meters long and 12 meters high.There is a parking in the beginning of the path leading to the bridge. It takes around 35 minutes walking from there to reach the bridge. You can also try to go with the car if you're brave enough. The bridge is a famous point for picnic and pictures.
2. Fotinski Waterfalls
Located just 2 hours from Sofia, Fotinski waterfalls are a group of three waterfalls hidden inside the Rhodope mountains near Fotinovo village. The path towards the waterfalls is not long but a bit steep so prepare some good hiking shoes. You can visit all three of them and also reach a viewpoint where you can see them all from afar. A great idea for a weekend day trip from Sofia or Plovdiv.
3. Devil's Ecopath
Devil's path is a picturesque ecopath following a river near Borino village. The path is famous for its  extreme wooden stairs  built on the side of high steep rocks. It is a nice walk which takes around 2 hours (but you can stop and come back at any time).
The start of the hike is near Borino village. You have to take the road to Chala village (at the beginning of Borino if you are coming from Yagodina cave). Then, there is a sign to the path and a parking where you can leave your car and start your hike.
4. Karadzhov Kamak
Karadjov Kamak is another interesting phenomenon – a huge stone stuck between two rocks. You can reach it from Krastova Gora, it takes around 40 min hiking. There is a slightly dangerous wooden ladder that allows you to climb under the rock and see the stone from a different perspective. It's definitely one of the most interesting and memorable places I've been to.
5. The Horseshoe Bend of Kardzhali Dam
If you're from the U.S., you've certainly seen the Horseshoe bend in Arizona, at least on photos. Well, did you know that Bulgaria hides a very, very similar meander as well? It's in the region of Kardzhali and it's absolutely breathtaking! Just type in "Horseshoe bend of Kardjali dam" on Google maps and drive to that location. I highly recommend seeing it at sunset – it's unforgettable
Recommended by Rosie, Trips with Rosie  
6. Asen's Fortress
Asen's Fortress is located 2 km south from Asenovgrad and is one of the best preserved medieval fortresses and most visited places in Bulgaria . The fortress dates back to Thracian times and existed until 1410, when it was conquered by invading Ottoman troops.
Today, you can see its ruins, as well as the well-preserved church next to it, which is one of the most impressive examples of the medieval school of architecture and art. From the top of the cliffs there is an incredible panoramic view over Asenovgrad and the beautiful Rhodope mountains.
Recommended by Lyubomira, Bulgarian On The Go
7. Gluhite Kamani (The Deaf Stones)
This Thracian ancient sanctuary is really impressive. The niches which are cut into the rocks are 459 in total. No one knows the purpose of this particular area in the Eastern Rhodopes, where the rocks look like 'bee combs'.  There are lots of assumptions about what they were really used for.
The most widespread idea is that they were used as memorial complexes and each niche itself represents funeral chamber where the dust of the dead was placed in.  Another theory says that they were sacred containers where the Thracians put gifts for the Great Mother Goddess. Beside the ritual niches you can also see two tombs, rock stairs and an ancient water reservoir.
Recommended by Victoria, My Traveling Self
8. Sheitan Dere
Sheitan Dere, also known as The Devil's Canyon, is located under the wall of Studen Kladenets Dam. Viewed from above the natural landmark visualizes a landscape from another planet through which the Arda River passes. The canyon has volcanic origin and has frozen lava from the long extinct volcano St.Ilia. The steep cliffs that hung over the canyon with deep black water are called "Abrasive wells", as after the way that they were formed. It is believed that Sheitan Dere is one of the most beautiful places in this area.
Recommended by Dario, Exploring beyond Sofia
9. Stone Mushrooms
The stone mushrooms is a rock phenomenon, located east of the village of Beli Plast, Bulgaria, at the road between Kardzhali and Haskovo. The rock formations have the shape of natural mushrooms – so that's the origin of their name. They are about 2.5 meters tall and their colour is pink-ish with green caps. The "mushrooms" are formed by erosion of water and wind over years and years. The area is around 3 hectares and it's a natural resource.
Recommended by Giorgia, Saveti.bg
10. The Village of Gela
Gela Village is the charming heart of the Rhodope mountains. It enchants you with its pure magic and captures your soul forever. We are the kind of travelers who can't stay long in one place. Six days later our dream was never to leave Gela. It's one of the places on earth where you don't need to do anything to have a great vacation. We didn't feel the need to travel around. It was just enough for us to go out on the porch. What you see around is expanse, silence, and a deer crossing your garden.
Recommended by Nadya and Panayot, Family Travel Spirit
11. Orpheus peak
Orpheus peak is like the middle of an endless green ocean. The curves of the Rhodope mountains surround you in every direction. There are many ways to reach it and all of them are like a walk in a fairy tale. You step through deep forests, picturesque meadows, rambling streams, and your sight is full with amazing 360° panoramic views. It's also very likely to encounter with the wildlife in the Rhodopes. I knew the way to Orpheus but I wished somehow I got lost In there because I knew that I would be lost in the right direction.
Recommended by Panayot, Trips Journal
12. Snezhanka Tower & Viewpoint
The TV of Snezhanka is the symbol of Pamporovo and is 156 metres high. There is a restaurant on the top of it with a breathtaking 360 degrees view towards the Rhodope mountains. You are not obliged to stay at the restaurant if you don't want to. There is a huge terrace where you can just observe the beautiful surroundings. If the weather is clear they say that you can even see the Aegean Sea in the distance. Actually, the tower is named after Snezhanka peak (1928m).
Recommended by Stanislava, Sun and Sany
13. "Kaleto" Cave and Fortress
Cave "Kaleto" is located in the vicinity of Koshnitsa village, Smolyan district. A picturesque trail takes you to this magnificent site in thirty minutes or less. The beginning of the trail is marked by an information board on the road between the villages Koshnitsa and Smilyan.
"Kaleto" is a word of Arabic origin which means fortress. The remains of a medieval fortress are awaiting you on the other side, after passing under the huge stone arch of the cave. The fortress "Kaleto" is standing on a panoramic hill (1006 m.) with breathtaking views of the Rhodope mountains and Koshnitsa village. Based on archeological research in the area the site used to be a rock shrine, whereas the stone arch of the cave served as a naturally fortified entrance gate to the fortress.
Recommended by Lyubomira, Ogledaloto na Mira
14.  Gradishte Historical Park near Dolno Dryanovo
Gradishte Landscape Historical Park is a little known, but really compelling place located in Rhodope Mountains. It is a prehistoric rock sanctuary occupying a high ridge, accessible only from the northwest. The rocky hill is surrounded by precipices and a beautiful canyon.
The site is located in the Gradishte area near the village of Dolno Dryanovo, 20 kilometers east of Gotse Delchev town. Various natural stone formations can be seen there – shaped almost like human heads, turtles and other animals. If you go down in the canyon, you can see other rocks with strange forms, a roman bridge, and several beautiful waterfalls. You can walk in the park on a quite pleasant and well-maintained eco-trail.
Recommended by Elena, Drumi v Dumi
15. Ortsevo village
Ortsevo is a very small village in West Rhodope mountains. It is the highest populated place on the Balkan Peninsula. Once reaching it, there is a significant danger to fall in love. There is nothing but views. And smiling, supportive people. Amazing views to all Pirin peaks to the south, Rila mountain to the west and the rest of Rhodopes in all other directions. Just stay for some days and recharge. Or explore the region by bike or foot. Maybe you do both!
Recommended by Radoslav, Kids in the mountain
16. Mechi Chal
My favorite place is Mechi Chal, which means Bear's Peak. That is why there is a huge bear monument where you can take a photo. Mechi Chal is actually at the top of a ski slope of Chepelare resort, which makes it so popular during the winter. Mechi Chal is perfect for all seasons and it has a great panoramic view.
There is a cosy guest house which is the highest shelter at this part of the mountain, located at 1830 m. If you are hungry – try the homemade meals. You can reach Mechi chal by car, lift and of course – by hiking.
Recommended by Georgi, Guide to Greece
17. Eagle's Eye Viewpoint (Orlovo Oko)
To those who plan to visit the Rhodope Mountains in Bulgaria and are up for an extreme adventure, I would recommend to not miss out Orlovo Oko (Eagle's eye) viewpoint. Orlovo Ok is located at the top of Yagodina village. It's a viewpoint from where you can get a 360 panoramic view over the mountains.
There are two ways of getting there – by hiking and by off-road jeep ride. If you have the chance, I would recommend doing both. The view from the Eagle's eye is breathtaking – you see the endless woods and the mountains in front of you. Highly recommend putting Eagle's Eye on your radar if you visit the Rhodope Mountains.
Recommended by   Julia, Orphee Way  
18. Smilyan village
I'm in love with Smilyan from the first time I visited this Rodopian village. Undoubtedly my top 3 favourite things about this small village in the heart of the mountain are:
nature, breathtaking views and the plenty of tasty homemade food specialties
the unique for our country Museum of beans and the traditional Beans Festival
the whole look and feel of the village and its symbol – the clock tower, which is over 10 meters high and its clockwork continues to work to this day.
Recommended by Nadezhda, Traveller's Diary
Check out all the places on the map:
So… where are you headed next? 
Follow Travelling Buzz on Facebook and Instagram .
Written by Maria Stoyanova
Travel blogger and tourism graduate from Bulgaria, working in the field of Digital Marketing and PR for travel brands.
10+ Local Restaurants & Stores In Sofia That Deliver Food Right Now – #SupportLocal
20 amazing places to see and things to do in bulgaria, latest comment, ayla | july 13, 2021.
Great blog and thank you for sharing your experience. I believe you have missed The stone wedding at Kirdjali. I believe this is one of the very interesting place to visit.
I am happy to share some photos.
Thanks Ayla
LEAVE A COMMENT Cancel Reply
Save my name, email, and website in this browser for the next time I comment.
By using this form you agree with the storage and handling of your personal data by this website. For more information check our privacy policy *
Privacy Overview
Strictly Necessary Cookies
This website uses cookies so that we can provide you with the best user experience possible. Cookie information is stored in your browser and performs functions such as recognising you when you return to our website and helping our team to understand which sections of the website you find most interesting and useful.
Strictly Necessary Cookie should be enabled at all times so that we can save your preferences for cookie settings.
If you disable this cookie, we will not be able to save your preferences. This means that every time you visit this website you will need to enable or disable cookies again.
2 minute summary
Best time to visit
Map & highlights
Things to do
Bear watching
Rhodope Mountain
Responsible tourism
Small group
Things to see & do in the Rhodope Mountains
Explore Bulgaria's most expansive mountain range, the Rhodope Mountains, as part of a small group or on a tailor made self-guided tour and get ready for a wonderful world of waterfalls, thermal spas and gentle, forested mountain slopes. The cultural heritage of this region stems from Greek myths and includes one of Bulgaria's largest Muslim populations and an annual bagpipe festival held in the village of Gela.
Bulgaria holidays Holidays
Travel Guide
Best Time To Go
Map & Highlights
Holiday Types
Things to see & do in the Rhodope Mountains, Bulgaria
WHERE TO STAY IN THE RHODOPE MOUNTAINS
Our top trip.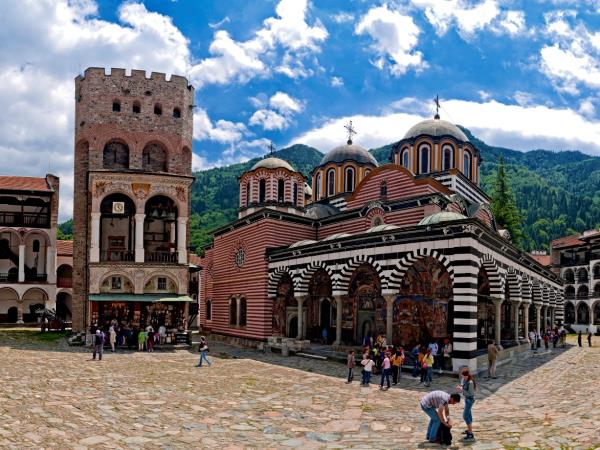 Bulgaria mountains and monasteries Tour
Discover the history, culture and landscapes of Bulgaria

HIGHLIGHTS OF THE RHODOPE MOUNTAINS
Trigrad gorge, yagodina cave, the wonderful bridges, canyon of waterfalls, more bulgaria articles.
More relevant guides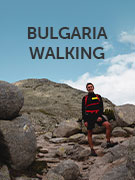 Bulgaria walking guide
Bulgaria's mountains are an affordable and less crowded alternative to the Alps with cable cars, thermal springs and glacial lakes providing walkers with a wealth of options above and below the pines. Find out what Responsible Travel recommends, including the best time go, in our Bulgaria walking holidays guide.
Our purpose
Trip for a Trip
Founder's story
What we do not sell
Your holiday
Claim your free gift
Loyalty discount
Financial protection
Impact report
Newsletter sign up
Terms and conditions
Privacy policy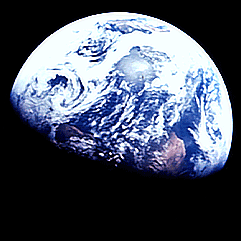 Route Finder
Route Planner
Travel Guide
Places to visit
Eat & drink
Accommodation
Ski resorts
Current Conditions
Avalanche Report
Collections
Travel Stories
Publications
Rhodope Mountains
The Rhodope Mountains extend to the south of Bulgaria and the north of Greece. As the largest and oldest mountain range in Bulgaria, the Rhodopes are known for the largest coniferous forests in the Balkans. The landscape is also characterized by karst landscapes with numerous caves, gorges and spectacular rock formations. Many rivers and creeks also flow through the Rhodopes and the mild climate attracts outdoor tourists.
Activities in the Rhodope Mountains
Attractions in the Rhodope Mountains
Natural rock formation in the Rhodope Mountains, which has been one of Bulgaria's official natural ...
White rock formations in the shape of kissing and embracing figures.
Imposing stone bridge in the heart of the Rhodopes.
Popular vantage point with a great view over the Buinovsko Gorge.
The lake takes its name from the Vacha River, which it dams. The huge dam wall is almost 140 m high. ...
As you walk in the untouched nature of Rilla, you are accompanied by an almost constant view of picturesque, sapphire blue lakes that are ...
On historical paths through the great Nestos Gorge.
Three day hike in the Rila Mountains. Stay the night in cozy mountain huts!
A round hike from Zabardo village to the natural phenomenon Wonder Bridges
Start am Beginn der Ardaschleife, zuerst auf Straße, dann auf Feldweg zu einem Aussichtspunkt oberhalb des Dorfes Gorna Pole. Hinab über teils ...
Discover the region
The rhodope mountains: mystical mountains and home of orpheus.
Numerous myths and legends surround the Rhodopes, most of them revolving around the most famous singer in Greek mythology: Orpheus. Legend has it that he could soothe dangerous animals, charm gods and soften stones with his singing. He is said to have made his home in what is now the Rhodope Mountains, formerly called Thrace, and to have spent many years of his life there.
The Orpheus flower, which is found only here, is said to have been created from his blood drops when he died. The inhabitants of the Rhodope Mountains still tell these stories today. They also say that at sunset the shadows of Orpheus and his beloved can still be seen in the meadows.
The legends have an important place in Bulgarian culture and have led to the Rhodopoes acquiring the reputation of being a mystical and mysterious mountain. And numerous natural wonders and monuments really give the impression that natural forces have worked here: Be it the Miraculous Bridges , the Stone Wedding rock formations or the Devil's Bridge .
The traces of Orpheus can still be found everywhere in the Rhodopes. For example, next to the Orpheus peak there is the Orpheus waterfall and the hydroelectric power station at the Vacha reservoir bears his name.
Where are the Rhodope Mountains?
Overall, the Rhodopes are characterized by dark coniferous forests and lush meadows, deep gorges and rugged cliffs, caves and high mountain peaks. The highest mountain, Goljam Perelik, reaches 2,191 m. Hikers are especially fond of the varied nature and in winter, there are two large ski areas for snowy adventures.
The Rhodopes can be divided into three areas. The Western Rhodopes comprise two-thirds of the mountains in Bulgaria and are not only the largest and highest part of the entire mountain range, but also have the best infrastructure. In the most visited area of the Rhodopes, besides the highest and most famous peaks, there are some of the deepest gorges and well-known tourist centers.
The Eastern Rhodopes occupy the last third of the mountain range in Bulgaria and are significantly lower. There are large dams and some bigger cities. The area is rich in mineral springs and is home to almost every species of European birds of prey.
The Southern Rhodopes are the part of the mountains on Greek territory and also include the Rhodope National Park. The low population of the area, the high rainfall and the geographical position favor the life of plants and animals. The famous nature reserve Dadia Forest is also located in the Southern Rhodopes.
Outdoor adventures in the wild nature
In April, the Rhodope Mountains already have relatively warm temperatures - ideal if you want to start the outdoor season here!
The western part of the mountain range is characterised by a mountain climate, while in the eastern part the warm air masses from the Mediterranean ensure warmer temperatures. The best time to visit the Rhodope Mountains naturally depends on your preferences: For hikers and cyclists, the climatic conditions are best between spring and autumn, while winter sports enthusiasts get their money's worth from December to March.
In the varied mountain world of the Rhodopes you can easily spend several days and try out different activities. The mountains offer exciting challenges for beginners and experienced hikers alike, whether you want to go on a short hike or an extended trek. In contrast to the neighbouring Rila Mountains, you will have to climb less high and have a wider choice of easy to moderately difficult hiking routes.
The Rhodope Mountains are also ideal for cycling, mountain biking and water sports. And winter sports fans also get their money's worth here: the ski resorts of Pamporovo and Chepelare are popular destinations for skiers and snowboarders. The town of Kardschali is a good place to start your active holiday, as it is centrally located and has a lot to offer.
A special feature of the Rhodope Mountains is their diverse flora and fauna: around 2,000 plant species, almost 300 bird species and wild animals such as bison and deer make their home here. You can get particularly close to the wild animals on guided safaris, which are becoming increasingly popular in the Rhodope Mountains.
What is the best way to reach the Rhodope Mountains?
In principle, you have two options: From Bulgaria you can reach the Rhodope Mountains via Plovdiv Airport, which is served by several European airports, or from the capital Sofia, which is a little further away.
You will definitely need a car to get there and to get around in the mountains, as the Rhodope Mountains are not served by public transport.
Alternatively, you can also travel from the south of Greece. The airport of Thessaloniki is a good choice. From here it is just under 100 km to the beginning of the Rhodope Mountains.
Trip planning
Webcam · Smolyan Dospat › North
Webcam · East Macedonia and Thrace Drama › South-East
Webcam · East Macedonia and Thrace Drama › North-West
Webcam · Blagoevgrad Goce Delcev
Webcam · Blagoevgrad Razlog › South: Balkan Jewel Resort & Spa - Pirin Golf and Country Club - Pirin Mountains
Webcam · Central Macedonia Vamvakofyto › West: Serres - Macedonia Greece
Webcam · Smolyan Pamporovo: Smolyan
Webcam · Pazardzhik Bratsigovo › East
Webcam · Smolyan Devin
Webcam · Smolyan Pamporovo › North: Smolyan
Webcam · Bezirk Plovdiv Perushtitsa: Hizha Varhovrah
Webcam · Sofia Samokov › South: Rila
Getting there
Localization
THE way to start your next outdoor experience!
Rhodope Mountains
Attractions in the Rhodope Mountains
The top 20 attractions in the rhodope mountains.
Eagle's Eye
Hiking Highlight
You can pay 60 lev (30 EUR) for a jeep to drive you up to the Eagle's eye (you can split the price among 4-5 people), but it is FAR … read more
Chudnite mostove
Wonderful rock phenomenon. Be sure to try the trolley there - it is fun.
Sign Up To Discover Places Like This
Get recommendations on the best single tracks, peaks, & plenty of other exciting outdoor places.
The devil's bridge
As exciting as the devil's bridge is, the path from Buynovsko Zdrelo to the devil's bridge is the REAL highlight. Still, when you reach the bridge, take the time to go above AND below it (there are two paths).
Tip by Boji
Lukata is actually the normal end point of the path that leads up the river from Devin. Going further in the gorge is problematic, even if paths along the river … read more
Die Devinska Reka-Klamm
From the outdoor pool (parking) upstream, the path leads along the bank into the forest. A few hundred meters after the signposted junction to Kaleto, a bridge crosses the river. … read more
Tip by Martl
Trigrad-Schlucht
The Trigrad Gorge is scenic. A special attraction here is the Devil's Throat, a cave through which a torrent flows. That is acoustically impressive. There should now also be a … read more
Samodivskoto Pruskalo Waterfall
Popular waterfall. Lots of vosotors. The way is well maintained.
Amazing place to hike and explore breathtaking viewing points over mountains and city below. There is a Ziplining possibility once reaching the top of this gorgeous rock formation.
Nestos River
Road Cycling Highlight
One of the longest rivers in northern Greece is referred to as Nestus (Νέστος), and is said to form the boundary between ancient Macedonia and Thrace. Spectacular views. Easy asphalt road with moderate traffic.
Eisenbahntunnel
The railway was originally built to transport the finished processed tobacco from neighboring villages. This region had produced tobacco until the late twentieth century.
The hidden waterfall
Very cool! You hear it much more than you see it. The best view is from somewhere along the wooden ladder (half-way up).
Cross&Fire
Super vantage point with a great view over Kavala. For the lazy there is also a way up by car...
Orpheus Rocks
Great view from these pointy rocks ans impressive feeling on the edge.
Tip by Elena
Gipfel des Batashki Snejnik
This is one of the northern peaks of the Western Rhodopes. There is good parking as a starting point with a short climb from the connecting road Devin - Ravnogor. … read more
Jagodina-Tropfsteinhöhle
The stalactite cave is spacious and beautiful. The entire cave is nowhere near accessible. The accessible part is still extensive and offers plenty of impressions. Even the driveway is impressive. … read more
Waterfall The Heart
The entire loop is not a walk, have enough water with you, sturdy shoes and hiking sticks are not wrong.
Krastova gora.
If you are going to walk around Krastova Gora and Belintash, leave the car in the village of Mostovo and walk. There is a climb, but you save 77 kilometers … read more
The stone island
Wear real hiking shoes on this hike. The path around the stone island is very steep (but also definitely worth it).
Grandiose Aussicht auf Kavala
If you want to get a view of Kavala from above, you can't miss this hike. The way to the top is mostly paved and the last few meters you … read more
Map of the Top 20 in the Rhodope Mountains
Popular around rhodope mountains.
Bike Touring Collection by komoot
Road Cycling Collection by komoot
Mountain Biking Collection by komoot
Explore the most popular Tours in the Rhodope Mountains
Still not found the Highlight you're looking for? See guides of the top attractions in other regions:
Sofia-City Region
Sofia Province
Blagoevgrad Region
Kyustendil Region
Plovdiv Region
Varna Region
Smolyan Region
Balkan Mountains
Burgas Province
Dobrich Region
Stara Zagora Region
Pernik Region
Ruse Region
Vidin Province
Lovech Region
Pazardzhik Region
Veliko Tarnovo Region
Sliven Region
Vratsa Region
Gabrovo Region
Kardzhali Region
Shumen Region
Silistra Region
One place – two seasons
Blagoevgrad region
Kyustendil region
Pernik region
Sofia region
Gabrovo region
Haskovo region
Kardzhali region
Lovech region
Pazardzhik region
Plovdiv region
Smolyan region
Stara Zagora region
Pleven region
Silistra region
Vidin region
Vratsa region
Burgas region
Dobrich region
Shumen region
Varna region
Netherlands
Collaboration
Blog life events
Five waterfalls to visit in the Rhodopes
Bulgaria may not be amongst the largest countries in the world, but it is amongst the richest in mountains. And this in turn gives us an irreplaceable natural, cultural and historical wealth to explore with each of our travels.
I am starting a new series of articles in which we will look at some of the most attractive, distinctive and beautiful waterfalls on the territories of Rila , Pirin, Stara Planina , Rhodopes and Belasitsa.
For a start, I chose to immerse ourselves together in the magic of the Rhodopes , the mountain with a soul that easily enchants with its boundless tranquillity and beauty, everyone who set foot in its forests. Find out in the following lines which are the five waterfalls you should visit!
Table of Contents
Slivodolsko fall
Slivodolsko Padolo waterfall is one of the most impressive and picturesque natural landmarks in the Rhodopes. It is located in the Red Wall Reserve and is extremely beautiful. The waters of the Slivov dol river descend from a height of 49 meters , making it one of the highest waterfalls in the mountain. The fall runs through moss-covered rocks, creating a sense of something magical. The place was declared a natural landmark in 2005.
The best time to visit is in the spring or after heavy rainfall. You will find the location of the waterfall here . Difficulty level: Medium. Starting point: After the tunnel in the direction of Bachkovo – Narechenski Bani, a landmark to orient yourself on the right is an old fishpond building. Route: The trail passes along the picturesque river Slivova, and its length is about 7 km and takes about 2 hours round trip.
Holy Spirit Waterfall
Near the highest village on the Balkan Peninsula – 1500 meters above sea level village of Monastery is the waterfall " Holy Spirit " . Its height is about 15 meters and is located on the river Manastirska . Its location is about 1.5 km. walk from the centre of the village of Manastir. It was declared a natural landmark in 1965, and the area of 0.5 ha around it is protected.
The best time to visit is April – June. You will find the location of the waterfall here . Difficulty level: Medium. Starting point: The center of the village, there are signs with the inscription "Waterfall". Route: The route here is circular and gives the opportunity to see more beautiful views of the surroundings. The distance is about 3.5 km and takes about 1.30 hours.
Sitovski waterfall
Sitovo waterfall is located 30 km from Plovdiv, right at the junction between the Rhodope villages Sitovo and Lilkovo. They can be reached by a renovated asphalt road. The left side of the road continues to Sitovo, and the right – to Lilkovo. Under the bridge at the fork on which it turns to Lilkovo, the passing river Parvenetska has formed a cascade of waterfalls. The waterfalls have a drop of about 2 meters and form extremely picturesque views.
The waterfall is full of water all year round. You will find the location of the waterfall here . Difficulty level: Easy. Starting point: Under the bridge at the fork for the village of Sitovo and the village of Lilkovo. Route: The waterfall is located under the bridge itself, so there is almost no walking. The only thing to keep in mind is that it is a steep slope to go down to the river itself.
Fotinovo waterfalls
Fotinovo waterfalls is a group of picturesque water cascades, consisting of 3 falls , which are formed thanks to the small full-flowing river of the same name. They flow on narrow and inaccessible rocks, and the largest drop is about 16 m . The waterfalls are located near the village of Fotinovo, which is close to the town of Peshtera and Batak.
The waterfall is full of water all year round. You will find the location of the waterfall here . Difficulty level: Medium. Starting point: The center of the village, there are signs with directions to the trail. Route: The trail here is well built and there are signs, in some places you need to deviate and return. The duration of the whole route is about 8 km for about 3 hours round trip.
Orpheus Waterfall
Orpheus Waterfall is part of the numerous waterfalls along the newly built eco-trail " Canyon of Waterfalls ". It is located near the town of Smolyan, on the road to the village of Mugla. " Orpheus " is the largest waterfall with a drop of 68 meters , and during the spring high tide it impresses with its full force.
The best time to visit is April – June. You will find the location of the waterfall here . Difficulty level: Medium. Starting point: On the road from Smolyan towards the village of Mugla, the beginning of the trail is located right at the exit of the town, there are signs. Route: As the eco-trail passes through the ascent, the displacement here is about 500 meters, and its length is about 8 km and takes about 3 hours round trip.
Find out more about the Bulgarian waterfalls in:
Stara planina, you might also like, boyana waterfall and boyana lake.
There are many beautiful and significant natural landmarks in Bulgaria, but few manage to make such a deep...
Eco-trail "Paradise View"
Embarking again on Rhodope adventures (which you can read more about here), it was inevitable to visit in return...
Leave a Reply Cancel reply
An Adventurous Road Trip Itinerary Through the Rhodope Mountains

Simply mentioning the Rhodope Mountains will make every Bulgarian smile. In addition to being the best mountains in Bulgaria where you can see traditional villages and festivals, the Rhodopes are the perfect place if you are in search of an adventure. Here's a suggestion for a venturesome itinerary that will have you cycling, exploring caves, horseback riding and many more exciting activities.
View all trips.
Total distance (approximate): 205 miles / 330 km
Destinations Unlocked:
Looking for an expert's perspective.
CentralAmerica

Gorgeous Guatemala
1. guatemala.

Beachy Belize

Colonial Mexico
Back to map, southamerica.

Adventurous Ecuador

Ancient Peru

Seductive Southern Italy

Edinburgh And The Scottish Highlands By Train
2. scotland.

Complete Portugal By Train
3. portugal.

Soulful South Korea
1. south korea.

Thailand, Cambodia & Vietnam
2. thailand.

Secrets Of Sri Lanka By Train
3. sri lanka.

Epic Morocco

Ultimate Egypt

Immersive Kenya
Total driving time (approximate): 13 hours
Recommended number of days traveling: 6+ days
Become a Culture Tripper!
Sign up to our newsletter to save up to 800$ on our unique trips..
See privacy policy .
Best for: families and adventure junkies

Day 1: Shiroka Polyana Reservoir

Shiroka Polyana | © Atanas Kumbarov/Flickr
Days 3 and 4: Trigrad
Day 5: smolyan.

Ecopath "Waterfalls canyon" in Rhodopa Mountain Smolyan Bulgaria | © Boris Dzhingarov/Flickr
Volcanic Iceland Epic Trip
Meet our local insider.
HOW LONG HAVE YOU BEEN A GUIDE?
What do you love about your job, it's the personal contact, the personal experiences. i love meeting people from all over the world... i really like getting to know everyone and feeling like i'm traveling with a group of friends., what destination is on your travel bucket-list, i have so many places on my list, but i would really lobe to go to africa. i consider myself an "adventure girl" and africa feels like the ultimate adventure.
Every CULTURE TRIP Small-group adventure is led by a Local Insider just like Hanna.
See Our Culture Trips

KEEN TO EXPLORE THE WORLD?
Connect with like-minded people on our premium trips curated by local insiders and with care for the world
Since you are here, we would like to share our vision for the future of travel - and the direction Culture Trip is moving in.
Culture Trip launched in 2011 with a simple yet passionate mission: to inspire people to go beyond their boundaries and experience what makes a place, its people and its culture special and meaningful — and this is still in our DNA today. We are proud that, for more than a decade, millions like you have trusted our award-winning recommendations by people who deeply understand what makes certain places and communities so special.
Increasingly we believe the world needs more meaningful, real-life connections between curious travellers keen to explore the world in a more responsible way. That is why we have intensively curated a collection of premium small-group trips as an invitation to meet and connect with new, like-minded people for once-in-a-lifetime experiences in three categories: Culture Trips, Rail Trips and Private Trips. Our Trips are suitable for both solo travelers, couples and friends who want to explore the world together.
Culture Trips are deeply immersive 5 to 16 days itineraries, that combine authentic local experiences, exciting activities and 4-5* accommodation to look forward to at the end of each day. Our Rail Trips are our most planet-friendly itineraries that invite you to take the scenic route, relax whilst getting under the skin of a destination. Our Private Trips are fully tailored itineraries, curated by our Travel Experts specifically for you, your friends or your family.
We know that many of you worry about the environmental impact of travel and are looking for ways of expanding horizons in ways that do minimal harm - and may even bring benefits. We are committed to go as far as possible in curating our trips with care for the planet. That is why all of our trips are flightless in destination, fully carbon offset - and we have ambitious plans to be net zero in the very near future.

Places to Stay
Amazing castles in bulgaria you can actually stay in.

The Best Hotels in Nessebar, Bulgaria

The Best Resorts in Bulgaria

The Most Impressive Thracian Tombs in Bulgaria

Food & Drink
7 alcoholic drinks you should try in bulgaria.

7 Bulgarian Meat Specialties You Should Try

Guides & Tips
The best beaches on the black sea coast.

Bars & Cafes
The 7 best bars in sunny beach.

The 7 Best Nightclubs in Sunny Beach

See & Do
The 8 best destinations in bulgaria according to locals.

The Most Beautiful Secret Beaches in Bulgaria

The Most Stunning Lakes in Bulgaria
Black Friday Offers on Our Trips
Incredible savings.
Post ID: 1231315
Sponsored? No
View Payload
Guesthouse Kamenik
Village of Yagodina
Rhodopes mountain
The Villages of Rhodopes
Note: International flights to fit to this itinerary – please check the Ryanair flights from London to Plovdiv (the second biggest city in Bulgaria and one of historical and cultural sights of the country). They are cheap, convenient to our itinerary, save time from driving from Sofia to the Rhodopes and allow tho visit the city of Plovdiv at the start/end of the program. You can check the self-guided version of the route here: The Villages of Rhodopes in 4 days
Highlights:
Four days of hiking through the green pastures and forests , exploring the lush nature of Western Rhodopes.
Visit to the Trigrad Gorge , Devil's Throat and Yagodina caves, the architectural reserve of Shiroka Luka , The highest ridge of Rhodopes – Perelik Ridge .
Stay in local villages where we'll explore the culture, traditions and cuisine of the inhabitants of the Rhodopes.
Day 1: In the morning of the first day we meet in Devin – a town in Western Rhodopes, reachable for about 2 hours by bus from Plovdiv, 3,5 hours from Sofia. Devin is famous with its thermal pools, so its best to arrive on the previous day and spend an evening there.
We take a 30 min. transfer to Yagodina Cave, crossing the gorge of Yagodina. After visiting the cave we start walking towards Yagodina village (about an hour) where we'll have lunch in a local restaurant or in some local family. Another two-hours hike takes us to the area of Trigrad. First we visit the famous Trigrad Gorge and we enter the big cave at its bottom – Devil's Throat Cave, than we accommodate in the village. There is a choice between a number of guest houses and small hotels in the village. Total about 3 hours walking for the day, 9.5 km, +470/-280m.
The village of Yagodina
Day 2: Today we'll do one of the most beautiful walks in Western Rhodopes – from the village of Trigrad to the area of Perelik ridge. On the way we pass near Chairite Lakes, many green pastures and forests. Accommodation in the remote village of Mugla – rustic accommodation in a local guest houses. About 6 hours total, 17km, +850/-680 meters.
A lake at Chairite Locality
Day 3: Today we climb the highest ridge in Rhodope Mountains – Perelik ridge. We'll climb the second highest summit – Mount Karluk, because the highest point is not accessible for tourists due to the military base on the top. Than we descent to the village of Gela at 1500 meters on the other side of the mountain. About 6,5 hours total, 14 km, +900/-800 m. Accommodation in a hotel in the village.
Mount Orpheus – 2188 m.
Day 4: Short walk today – we cross Gela village and for about 2,5 hours descend to the village of Shiroka Luka – an architectural reserve with many old stone houses and a beautiful church. We also pass near Gela monastery on the way. From here we can take a bus either to Devin and visit the mineral pools there, either to Smolyan – the biggest town in Rhodopes, with connections to Plovdiv and Sofia. End of the program.
A second option for this day is to  visit the famous Miraculous Bridges , to walk up to the biggest waterfall in the Rhodopes – Slivovdolsko Padalo Waterfall – 2 hours of walking, to stop at Bachkovo Monastery and to arrive in Plovdiv by the end of the day.
The village of Gela and the Main Rhodopi Ridge
Required equipment: hiking boots, rucksack (35-45 l), trekking poles, water and windproof jacket, rain cover, sun hat, sun lotion, sunglasses, water bottle (1 liter), torch, personal first aid kit.
Contact us for any questions and prices.
Comments 13
i am in devine. and i understand that the simplest way for me to travel the rodopi mountains will be with a guide. how can i find one?
Cannot help on such short notice unfortunately. Maybe you can contact the local tourist info center.
Hello Lyuben i am planning to do four days track like you describe here. where can i get a map with the paths marked in them? what is the weather in the end of may? thank you
Hello, weather is generally changeable in May: https://bulguides.com/skylab1/spring-hiking-in-the-mountains-of-bulgaria/ Map you can get from the outdoor shops and book stores in Sofia.
Hi, is this possible in late April – 22-26.4? Thank you, Atalia
Hello Lyuben, we are planning to do a two-day trek from Shiroka Luka to Mugla (first day) and Mugla – Trigrad (second day), following a red-marked hiking trail. We will take it on the 20th of March or so. What weather conditions can we expect there at this time? Will be there a deep snow or rather icy paths? Any advice on walking equipment? (crampons, nordic walking sticks, etc.) Is it necessary to book accommodation in Mugla in advance or can we come "in blind" and stay over in locals' house? Thank you.
Cheers, Jan
A lot of snow in the area now and will probably remain until your dates, even in the lower parts. The trails are difficult to find in snowy conditions, especially Shiroka Luka-Gela,so better take a ride up to Gela. Crampons not needed, snowshoes will be very helpful. In Mugla there is only one lady that will accommodate you now during winter – Veselina Guest House.
We are planning to do this rout soon, but some Bulgarian Warned us that the people in Mugla are not so hospitable. Should it concern us?
Would say they are quite hospitable and definitely nothing to worry about. Enjoy!
Hello, would this trek be suitable to do in mid-April? How is the weather then? My friend and I might be interested in doing this April 10-14th.
Hi Darryl, sent you an email!
Best, Lyuben
hello. is this trek sutible to do with a small child (almost a year old)?
Hello, would say some of the walks are quite long to carry a small kid, may offer you another itinerary with shorter options. Would you write to me via the contact form?
Leave a Reply Cancel reply
Your email address will not be published.
Name (required)
Email (required)
Save my name, email, and website in this browser for the next time I comment.
This site uses Akismet to reduce spam. Learn how your comment data is processed .
Privacy Overview
The ancient mysteries of the Eastern Rhodopes, Bulgaria
The Rhodope Mountains (called also "Rhodopes") are one of the largest mountain ranges in the Balkan Peninsula. Not just one of the largest, but also one of the wildest and most mysterious mountain areas in the whole of Europe. They are divided into Western and Eastern Rhodopes. While the western part is higher and covered by deep dark forests, the eastern part is lower but full of ancient secrets. Let's make a journey to this offbeat, little-known place, far from the tourist crowds, and let's travel back in ancient times there!
Table of Contents
About the Eastern Rhodopes
The Rhodope Mountains are located in the southern part of Bulgaria, and the northernmost part of Greece. Two third of the mountains consist of high ridges and sub-ridges, reaching 2000 m altitude and above. This area is called Western Rhodopes.
And the rest of the mountain range, which is its eastern part, is lower, covered by broad-leaved forests and some agricultural fields in the valleys. Finally, these low ridges and hills gradually disappear in the valley of the Maritsa River in Greece.
The largest river in Eastern Rhodopes is Arda, and most of the area is covered by its basin- Arda River and its tributaries. There are three large dam lakes on Arda- some of the most beautiful dam lakes in the Balkans.
The people and their settlements
The main city in Eastern Rhodopes is Kardzhali. Besides it, there are several smaller cities and towns- Momchilgrad, Krumovgrad, Madzharovo, and Ivailovgrad, as well as some towns at the "edge" of the mountains.
The rest of the population in Eastern Rhodopes live in the villages- and there are hundreds of small villages, scattered around the valleys and the hills. Most of the population is a mix of ethnic Turks and Bulgarians, and a significant part of them are Muslims.
In general, this is how the Eastern Rhodopes look like- hills, valleys, some covered by forests, some more naked and stony, villages with mosques, and several cities. But if you travel around the mountain and dive deeper, you can notice that there are a lot of mysteries and long history behind this pastoral image.
The history of Eastern Rhodopes
Eastern Rhodopes are low in elevation, but quite rocky. And if you look at the rocks while you explore it, most probably you would notice some weird trapezoid holes on the rock walls, called niches. Obviously, they are human-made, but who has made them, and for what purpose? There is no answer and most probably we will never know anytime soon!
And only this fact tells you that the Eastern Rhodopes has a long and mysterious history. Known and unknown people have left a lot of remains, some of which are very strange. But let's dive into a time travel to the ancient past…
The ancient Thracians
The Thracians are ancient people, who have lived in the eastern part of the Balkans. They have left a lot of artifacts, but little written information, since they have never presented their own alphabet.
What we know about them comes mainly from the ancient Greek sources, and from the multiple remains, scattered around the whole territory of Bulgaria, as well as parts of Turkey, Greece, North Macedonia, Romania, and Serbia.
It is known that the Thracians have lived here from at least 2000 BC, probably even earlier. They have never created a strong, united empire, but have been always divided into local tribes and their local states. Several of these tribes have inhabited the Rhodope Mountains, and the main of them has been the tribe of the Odryses. This tribe has left most of the remains in the Eastern Rhodopes… probably!
More ancient unknown people?
There are many signs that there have been ever older peoples living in the Eastern Rhodope because some of the ancient artifacts are too strange and do not fit the image of the Thracians that we know. Some of the artifacts are measured as 5000-6000 years old.
Besides, there is a weird gap, somewhere around 3000 BC without any sign of human presence in the whole of the eastern part of the Balkans!
So, besides the strange trapezoid niches on the rock walls, today we can also see various kinds of tombs, religious sanctuaries, weird round or oval holes carved on rocks, and round Stonehenge-like dolmens. Finally, there are a lot of stories and legends, obscured in a mix of real history and fantasy.
Romans, Slavs, Bulgarians
The Romans came to the eastern part of the Balkans in the 1st century BC, but the Rhodope Mountains remained the last Balkan territory, conquered by the Roman Empire. Then, about 400 years later, the Slavs came from the north and gradually settled in most of the Balkans, including the Eastern Rhodopes.
Finally, the Bulgarian Empire conquered this area at the beginning of the 9th century, but during the next 500 years, it was often exchanged between Bulgaria and the Byzantine Empire.
It is unknown what exactly happened to the ancient Thracians. Most probably, they were assimilated by the Romans and the Slavs. Christianity was introduced in the area, and the ancient Thracian rituals were abandoned and forgotten. But the mystery and the impact of the ancient demons that hover around their sanctuaries, tombs, and other strange artifacts still remain.
In the 14th century, the Ottoman Turks conquered the Eastern Rhodope and gradually, most of the Balkan Peninsula. The area remained a part of the Ottoman Empire until the beginning of the 20th century.
During that time, the ethnic picture of this place gradually changed. Turks become a significant part of the population, and Islam became the dominant religion. But again, the mysterious ancient sites remained a source of legends, fantasy, and even fear somehow added to the local version of Islam.
Today, some of these sites have become tourist attractions. Other sites were added on the maps, but remained hidden, known only by the locals and detectable only by adventurous explorers. And there are sites that scientists are discovering just now, and probably many more that have remained hidden, expecting to be discovered.
Include a travel insurance as a part of your trip preparation by pressing the button below:
Sites from the ancient past
So, let's back to the ancient past. The people from those distant times have left a lot of traces, some of them well-preserved, some almost invisible. But they are everywhere, so if you explore this land, you can't miss them.
Thracian tombs
Ancient tombs can be found everywhere in the world, and they speak a lot about life in the past. Thracian tombs are no exception, but at the same time, they have their secrets.
Thracian tombs are not the same, but there are various kinds of tombs. Some of them are made in a mound with a chamber inside, while others are carved in rocks. Little has remained today in the tombs- the relics have been first taken by treasure hunters, and the rest have been collected by scientists for laboratories and museums.
These are some of the most interesting Thracian tombs:
Thracian tomb in Mezek
This is one of the largest Thracian tombs in the Balkans. It is dome-shaped (tumulus) with a chamber inside. Obviously, it has belonged to a noble, probably a local chief. You enter through a 20 m long corridor and the core chamber inside is round.
Today, it is turned into a museum. The tomb is easily accessible by car, or just on foot (15 min walk from Mezek village), and there is parking at the tomb. Entrance fee: 6 BGN (summer), 5 BGN (winter).
Thracian tomb at Sheinovets
Not far from Mezek you can find a smaller Thracian tomb, much more hidden in the forest. It is located around 20 min walk west of Mt Sheinovets, the highest peak of the Rhodopean Gorata Range. It is dome-shaped (tumulus), and it is located in the wild forest near the peak. No museum, no entrance fees, just a wild mystery.
You can reach it by car on the narrow paved road to Mt Sheinovets and stop about 2 km west of the peak. Then walk 15 min on a trail through the forest and you will see it- abandoned, mysterious and silent, as one with the surrounding still nature.
Thracian tombs at Pchelari
Not far from Arda River, near the village of Pchelari, you can find two different tombs. They are carved in rocks. The bigger one is so high that you can stand inside of it. Today, they are empty and what once was inside has been taken by treasure hunters.
These tombs can be reached by dirt road from the so-called "tourist center" at the road, connecting the village of Pchelari and Belopoltsi, or by trail (partly covered by grass, thorns, and bush) from the same road. Again- no museum, no entrance fees, no tourist crowds.
Thracian tombs at Potochnitsa
If you cross the Arda River, you can find other tombs carved in the rocks- the tombs near Potochnitsa village. The main tomb has a trapezoid shape, with an 8 m long funnel-shaped entrance. There are a lot of rock niches carved on the nearby rocks. Again, the area around the tombs is wild and accessible only by trail hiking.
Thracian tomb Punarkaya
This one is a kind of dome-shaped tomb, but a bit different. It is carved inside the rocks, with a mound over them, at the same time with an entrance made by small stones on both sides. There is a water source inside the tomb and flowing out of it.
The tomb is located between the villages of Stareishino and Svetlen. The best way to reach it is by car to one of these villages, and there is a narrow trail leading to the tomb. Again- no museum, no entrance fee.
Thracian tomb Golyamata Mogila (Big Mound) near Svirachi
Another interesting tomb can be found in the far east of the Eastern Rhodopes, near Ivailovgrad and the border with Greece. It is a mound type of tomb and is supposed to serve the nearby owners of the ancient Armira Cottage.
Its entrance is closed by stones. Again, there is no entrance fee, and it remains a bit neglected, hidden in grass and bush. But its artifacts found there are exposed in some of the best archaeological museums in Bulgaria.
Besides these tombs, there are many other smaller, hidden, half-destroyed, or almost completely destroyed tombs from the ancient past. I would mention also the tomb of Aleksandrovo, which is well-maintained with museum and entrance fee, but it is "almost" out of the Eastern Rhodopes.
Thracian sanctuaries and niches
There is another tomb that deserves to be mentioned because it is not just a tomb. It is a significant Thracian and pre-Thracian sanctuary, containing a unique tomb, partially surrounded by a fortification wall. This is Tatul.
Tatul is something more mysterious, and totally different than the known Thracian tombs. It is made on a rocky hill with a half-pyramid on its top. And there is a sarcophagus at the top of the half-pyramid- a unique kind of tomb that can't be seen anywhere else in the world!
This place guides us to even more ancient times, before the Thracians, at least several thousand years before Christ. Numerous artifacts have been discovered there, and they reveal a mysterious pre-historic culture. The site is obviously used by the Thracians later.
This site is located just outside of Tatul village, east of Momchilgrad. Today, it is turned into a tourist attraction with an entrance fee: 3 BGN
But there is something even older and more mysterious- a place, called Deaf Stones.
Deaf Stones (Gluhite Kamani)
Unlike Tatul, this place is located in a deep forest, on the western side of the Gorata Range of the Eastern Rhodopes. It is a strange place, with no echo, with a weird silence everywhere around it. That's why it is called "Deaf Stones".
And there are the stones- giant natural rocks, rising inside the thick forest. These rocks have been firstly used by an unknown pre-historic civilization, and there are a lot of artifacts discovered around the rocks. Someone has carved a lot of niches in the rocks, as well as other constructions with religious or other purposes.
Later, this place has been used by the Thracians, and probably Romans. There is even something like a remnant of a church, but it remains unclear until today. Nobody knows when this place has been abandoned. Only legends and weird stories remained among the locals until its recent scientific research.
Deaf Stones are easily accessible by a 2 km dirt road, west of the main road between Harmanli and Ivailovgrad. There is no entrance fee and you can visit it at any time. But if you do it in the evening or in the night, be prepared for a unique depressing feeling that can't be felt anywhere else!
Let's mention the rock niches once again, and back to the area of Pchelari and Potochnitsa tombs. If you travel on the road between Pchelari and Belopoltsi, you can see massive rocks on the left side of the road, just before it crosses the Arda River. And you can notice that these rocks are punctured by numerous niches like cheese.
This place is called Kovan Kaya- the place with more rock niches than anywhere else in Eastern Rhodope. Again, nobody knows who and why has made these niches- the Thracians or the mysterious civilization before them.
Kovan Kaya is free to visit, just beside the road. No entrance fee and no working time.
Nochevo cult complex
If you go to the northwest of Eastern Rhodopes, in the low ranges of Dragoina and Mechkovets, traveling on the road that connects Asenovgrad and Kardzhali, and you are looking for something ancient and mysterious, you have to leave this road to the small village of Nochevo.
Nochevo consists of around 10-15 houses only, and its village hall is at the end of the village. From there, you proceed eastward on a narrow trail, and only after 15 min walking, you can see weird rock formations, obviously carved and reshaped by ancient humans.
You can see rock niches, and strange troughs carved in the rocks with unknown purposes, called "Sharapans". But maybe the weirdest of all these is a cave that probably once has been natural, but later reshaped by someone, again for ritual or maybe other purposes. No letters, no signs, or anything else that can tell a story about all of these things!
Utrobata Cave
When I mention "caves", there are many other caves in Eastern Rhodopes that are more than just a natural phenomenon. Probably the most famous one is Utrobata Cave, located northwest of Kardzhali, on the road to Nenkovo Village.
This cave, like the other caves of this type, is short, only 10-15 m deep. It has been natural, but the ancient Thracians have reshaped it to look like a vagina. That's what its name means- "Utrobata" means a female reproductive system in Bulgarian. Obviously, it has been made for religious purposes, probably for fertility.
You can reach Utrobata by a 40 min hike on a steep trail that starts from the road to Nenkovo. There is a tourist shelter near the cave and it is free to visit.
There are many other smaller or larger sanctuaries and niches, most of them hidden, half-destroyed or just abandoned and gradually "conquered" by the forest, grass, and bush. I would mention a place with thousands of snakes, but I will not tell you its location, because it is dangerous- the snake population has been formed by snakes used for snake sacrifices in one of these cult sites. The rites have been over a long time ago, but the snakes remained and multiplied in this place…
Ancient cities and fortresses
So, I mentioned tombs, sanctuaries, and other strange ancient religious sites. But where have these people lived? Today, we can find some of their settlements- fortresses and city remnants. The most significant and best researched of them is the ancient city of Perperikon.
If you travel on the road between the villages of Chernoochene and Chiflik, northeast of Kardzhali, and reach the villages of Murgovo or Gorna Krepost, you can see a hill with rocks on its top. But when you approach and climb the hill, you will discover a huge ancient city with remains of houses, temples, fort walls, towers, and many other city attributes.
This is Perperikon- a city that has been established probably more than 4000 years ago, before the Thracians. Later it has been an important center for the Thracians, Romans, Goths, and Medieval Bulgarians, and today we can see historical layers from various ages.
Finally, it has been destroyed by the Ottomans in 1362. Then it has been abandoned and only in recent years rediscovered, researched, and turned into a tourist attraction. So, you can reach it by car, or by an organized tour. Entrance fee: 6 BGN.
More ancient cities and other sites
The strange thing is that there is not much left of the ancient settlements in the Eastern Rhodopes. You can find many fortresses, but most of them are Medieval. Only hardly identifiable piles of stones with Thracian origin can be found in some places, usually known only by the local people, not mentioned in any maps. But there is more to discover…
A few years ago, scientists have found something that is even much larger than Perperikon, near the village of Kovil. There is a plateau full of rock niches, sharapans, and other religious constructions, more than everywhere in the Balkans. All of them are arranged like a "star map", and even now, currently, scientists discover more and more of them.
Probably, it will be a future tourist attraction? But first, scientists want to know what actually this place is.
How to explore the ancient remains of Eastern Rhodopes
The best way to do it is by car . Most of the roads are recently renewed, so their quality is good. If you don't travel in your own car, there are plenty of options for a rental car in the big cities of Bulgaria.
Your starting point can be Sofia, Plovdiv, or Burgas. You can travel on Trakia and Maritsa Highways, and choose any exit to the south. Then you can plan your route through Kardzhali, Momchilgrad, Krumovgrad, and Ivailovgrad, with detours to the nearby ancient sites.
Check for rent a car in Bulgaria!
Adventurous ways to explore Eastern Rhodopes
A more adventurous way to explore the Eastern Rhodopes would be by bicycle or by hiking. If you decide to travel by bike, you can travel to Kardzhali by bus or train, then rent a bike from here.
Or, if you want to go hiking, you just need a longer time, proper equipment, and a good hiking experience, especially for reading maps and GPS to avoid getting lost.
There are buses between the main cities in Eastern Rhodopes, but they are inconvenient and can't take you to the destinations you want to visit. So, you can use a bus or train only to reach a city in the region as a starting point for hiking.
Geography and routes
There are plenty of options on how to design your route in the Eastern Rhodopes. And of course, along with the ancient sites, you can combine your route with other points of interest- natural parks and phenomena, the dam lakes or Arda River, small local villages, and big cities.
For more information, look at the map below:
Or visit the online map that includes Eastern Rhodopes:
See the map of Eastern Rhodopes!
Accommodation
There are enough options for spending the night in the Eastern Rhodopes. You can find hotels and guest houses not only in the cities but also in some villages, usually those that are closer to the tourist sites.
Find your accommodation in Eastern Rhodopes!
But if you go there by biking or hiking, you can camp wherever you want. However, avoid setting your tent too close to cities, villages, or farms. Go deeper in the forests and meadows.
Yes, there are some wild animals like jackals, wild pigs, or even wolves, but it is unlikely that they would attack a tent with sleeping people inside. Anyway, cover your food well, because it can be a temptation for these animals.
Every season in the Eastern Rhodopes has its own beauty. However, this region has low altitude, and I would advise you to avoid summer if you plan to go biking or hiking. It is hot and many trails are covered by thick and high grass, probably with snakes.
Spring is nice and cool, the grass is still low and trails are easy to walk. However, it can be often rainy, so you would better follow the weather forecast. You should especially avoid thunderstorms that start in May and can appear until the end of September.
Fall is nice and cool too and is much drier than spring. However, the grass is still higher and thicker. Besides, this is the hunting season, and it is not advisable to hike where hunters shoot.
Winter is relatively mild. Due to its low altitude and its location near the Aegean Sea, the mountain is only sometimes covered by snow. However, during snowless days, the ground is usually wet and muddy. Besides, in this season wolves can become aggressive since they are hungry.
Anyway, no matter which season you choose to visit the Eastern Rhodopes, get more knowledge about what you are going to explore. It is not just history and archaeology, but it is also nature, local culture, and a lot of adventure opportunities. So, if you visit Bulgaria, plan a journey to this mysterious and amazing offbeat region, dive into a world far from the crowds, back in time, and enjoy an unforgettable experience!
Get more inspiration from the video below!
Take a look at some books about the Thracians and the Eastern Rhodopes:
Disclaimer: Journey Beyond the Horizon is a participant in the Amazon Services LLC Associates Program, an affiliate advertising program designed to provide a means for us to earn fees by linking to Amazon and affiliated sites at no additional cost to you.
Like it? Pin it here⇓! Follow us in  Facebook ,  Twitter  and  Instagram !
Hi, we are Krasen and Ying Ying. Krasen is from Bulgaria, and Ying Ying is from China. We are passionate about geography and history, and we believe that the best way to experience it is by exploring the Earth in reality, not in a school, and not virtually.
So, we created this blog Journey Beyond the Horizon, where we share geographical knowledge, travel guides and tips how to experience it when you explore our planet, and a lot of inspiration.
And we wish you a happy journey, not just virtually, but most of all- in reality.
You may also like
Bulgaria is a quiet country, full of nice towns and villages. Some of them are…
Bulgaria is a middle-sized European country in the eastern part of the Balkan Peninsula. It…
The Bulgarian Black Sea Riviera is one of the most attractive seacoasts in Europe. When…
Related Posts
A JOURNEY TO THE MYSTERIOUS RILA MONASTERY
A CIRCLE TRIP AROUND THE SEA OF GALILEE
3 thoughts on "the ancient mysteries of the eastern rhodopes, bulgaria".
Best Trip Juorney explained and the mystry solved about the ciity old options. Blogger you have done a great job.
Looks absolutely amazing! Bulgaria is on my list!
Yes, Bulgaria is underrated, but really amazing. Welcome to explore this country!
Leave a Comment Cancel Reply
Your email address will not be published. Required fields are marked *
Expedia Rewards is now One Key™
Rhodopes mountains.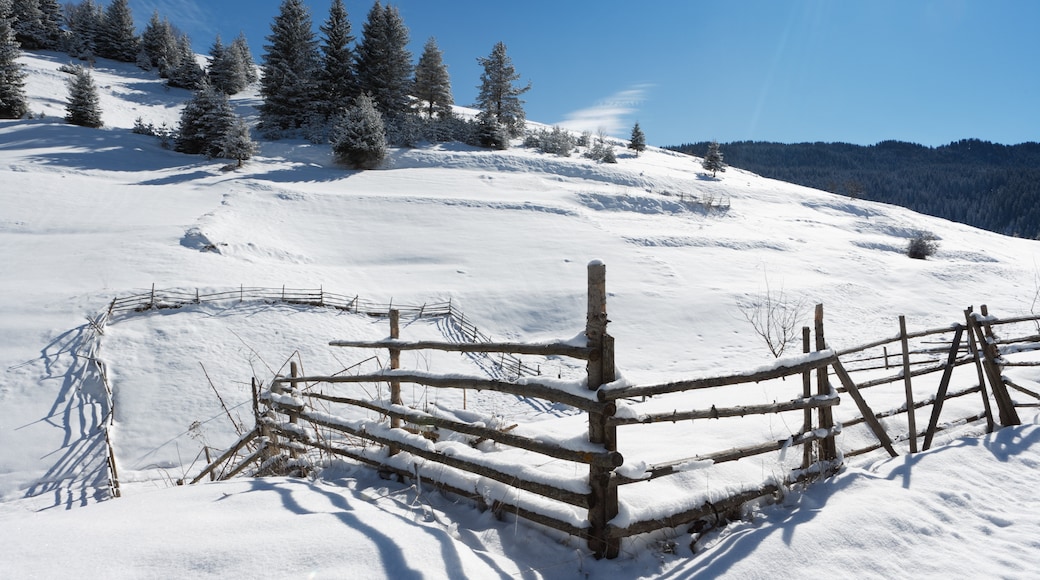 Visit Rhodopes Mountains
Where to stay in rhodopes mountains.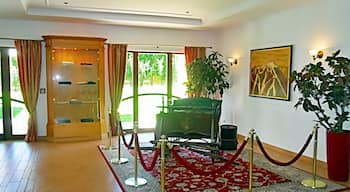 Old Town Bansko
If you're spending some time in Old Town Bansko, Bansko Ski Resort and Kartala Ski Resort are top sights worth seeing.
While visiting Varosha, you might make a stop by sights like Kartala Ski Resort and Rila Monastery.
Rhodopes Mountains Hotel Deals
Vacation Rentals in Rhodopes Mountains
Reviewed on Sep 16, 2023
Reviewed on Feb 19, 2023
Reviewed on Oct 9, 2023
Reviewed on Feb 11, 2020
Reviewed on Jan 23, 2023
Check Rhodopes Mountains hotel availability
Popular places to visit, pamporovo ski resort.
Hit the slopes in Pamporovo with a visit to Pamporovo Ski Resort. Take in the jazz scene and mountain views in the area.
Plovdiv Amphitheatre
Learn about the local history of Plovdiv when you spend time at Plovdiv Amphitheatre. Discover the museums and temples in this walkable area.
Pirin Golf and Country Club
Play a round of golf at Pirin Golf and Country Club and enjoy other activities in Razlog such as skiing. While you're in the area, find time to visit its spas.
Borovets Ski Resort
Hit the slopes in Samokov with a visit to Borovets Ski Resort. Amble within the forests or visit the spas in this relaxing area.
Bansko Ski Resort
Hit the slopes in Bansko with a visit to Bansko Ski Resort. While you're in the area, find time to visit its spas.
Bansko Gondola Lift
Enjoy a trip to Bansko Gondola Lift and popular activities like skiing in Bansko. While you're in the area, find time to visit its spas.
Cities near Rhodopes Mountains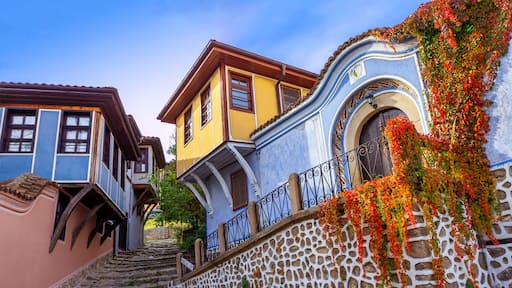 Places of interest
Bansko Ski Resort Vacations
Bansko Gondola Lift Vacations
Borovets Ski Resort Vacations
Seven Rila Lakes Vacations
Pamporovo Ski Resort Vacations
Rila Monastery Vacations
Ski Bansko Vacations
Dobrinishte Ski Resort Vacations
Pirin Golf and Country Club Vacations
Yanakiev Ski and Snowboard School Vacations
Gondola Lift Vacations
Pirin National Park Vacations
Malyovitsa Ski Resort Vacations
Bachkovo Monastery Vacations
Kartala Ski Resort Vacations
Musala Peak Vacations
Kleptuza Vacations
American University in Bulgaria Vacations
Velingrad Museum of History Vacations
Kardzali Central Park Vacations
Museum of Otets Paisii Hilendarski Vacations
Smolyan Lakes - Snezhanka Vacations
Sitnyakovo Express Vacations
Smolyan Ski Resort Vacations
Vacha Reservoir Vacations
Shiligarnik - Highland Vacations
Chepelare Ski Resort Vacations

The Best Time to Visit Rhodopes Mountains, Bulgaria for Weather, Safety, & Tourism
The best times to visit Rhodopes Mountains for ideal weather are
April 23rd to October 7th
based on average temperature and humidity from NOAA (the National Oceanic and Atmospheric Administration). Read below for more weather and travel details.
Rhodopes Mountains Travel Guide
Temperature.
Perceived Temperature
Rain and snow
Humidity and wind
The busiest and least popular months
Overall travel experience by time of year
Other Rhodopes Mountains Travel Info
Weather in rhodopes mountains.
Average temperatures in Rhodopes Mountains vary drastically. Considering humidity, temperatures feel cold for about half of the year and otherwise nice with a low chance of precipitation most of the year. The area is less temperate than some — in the 39th percentile for pleasant weather — compared to tourist destinations worldwide. Weeks with ideal weather are listed above . If you're looking for the very warmest time to visit Rhodopes Mountains, the hottest months are July, August, and then June. See average monthly temperatures below. The warmest time of year is generally mid July where highs are regularly around 92.4°F (33.6°C) with temperatures rarely dropping below 61.4°F (16.3°C) at night.
Rhodopes Mountains Temperatures (Fahrenheit)
Rhodopes mountains temperatures (celsius), "feels-like" temperatures.
The way we experience weather isn't all about temperature. Higher temperatures affect us much more at higher humidity, and colder temperatures feel piercing with high winds. Our perceived temperatures factor in humidity and wind chill to better represent how hot or cold the day feels to a person.
Rhodopes Mountains Perceived Temperature (F)
Rhodopes mountains perceived temperature (c), average rhodopes mountains temperatures by month.
Daily highs (averaged for the month) usually give the best indication of the weather. A significantly lower mean and low generally just means it gets colder at night.
Show Fahrenheit
Show celsius, precipitation (rain or snow).
If dry weather is what you're after, the months with the lowest chance of significant precipitation in Rhodopes Mountains are August, November, and then July. Note that we define "significant precipitation" as .1 inches or more in this section. The lowest chance of rain or snow occurs around early to mid March. For example, on the week of March 12th there are no days of precipitation on average. By contrast, it's most likely to rain or snow in late January with an average of 2 days of significant precipitation the week of January 22nd.
Chance of Precipitation
The graph below shows the % chance of rainy and snowy days in Rhodopes Mountains.
Snow on the Ground
The graph below shows the average snow on the ground in Rhodopes Mountains (in).
Average Rain and Snow by Month
Show inches, show centimeters, humidity and wind.
Rhodopes Mountains has some very humid months, with other moderately humid months on the other side of the year. The least humid month is August (48.4% relative humidity), and the most humid month is December (76.3%).
Wind in Rhodopes Mountains is usually extremely calm . The windiest month is March, followed by July and February. March's average wind speed of around 4.2 knots (4.8 MPH or 7.8 KPH) is considered "a light breeze." Maximum sustained winds (the highest speed for the day lasting more than a few moments) are at their highest in early December where average top sustained speeds reach 12.5 knots, which is considered a moderate breeze.
Relative Humidity (%)
The graph below shows the average % humidity by month in Rhodopes Mountains.
The graph below shows wind speed (max and average) in knots.
Average Wind Speeds
Show wind speeds.
All wind speeds are in knots. 1 knot = 1.15 MPH or 1.85 KPH.
Show Relative Humidity by Month
Is it safe to travel to rhodopes mountains.
Our best data indicates this area is generally safe. As of Oct 07, 2019 there are no travel advisories or warnings for Bulgaria; exercise normal security precautions. Check this page for any recent changes or regions to avoid: Travel Advice and Advisories . This advisory was last updated on Aug 22, 2019.
The Busiest and Least Crowded Months
The busiest month for tourism in Rhodopes Mountains, Bulgaria is August, followed by January and June. Prices for hotels and flights will be most expensive during these months, though you can save if you purchase well in advance. Tourists are unlikely to visit Rhodopes Mountains in November. Those willing to visit at these times will likely find it the least expensive month.
Estimated Tourism by Month
Most popular months to visit, overall rhodopes mountains travel experience by season, spring (march through may).
Humidity and temperatures combine to make this season feel moderately cold. Highs range from 79.4°F (26.3°C) and 50.8°F (10.4°C) with warmer temperatures in the later months. Rain is somewhat common with 3 to 5 days of significant precipitation per month. Spring is fairly slow for tourism, which makes it a good time for those looking for deals.
Summer (June through August)
The middle-year months have very comfortable weather with high temperatures that are quite warm. These months see the least precipitation with 2 to 4 days of precipitation per month. June – August is the busiest season for tourism in Rhodopes Mountains, so lodging and other accommodations may cost more than usual.
Fall (September through November)
Fall daily highs range from 83.9°F (28.8°C) and 52.2°F (11.2°C), which will feel chilly given the humidity and wind. It rains or snows a normal amount: 2 to 5 days per month. Tourism is the slowest during these months due to the weather, so hotels may be affordably priced.
Winter (December through February)
Weather is far too cold this time of year in Rhodopes Mountains to be enjoyable for warm weather travelers. The average high during this season is between 52.5°F (11.4°C) and 40.5°F (4.7°C). On average, it rains or snows a fair amount: 3 to 5 times per month. These times of year are the second busiest with tourists.
Best Times to Travel › Bulgaria › Rhodopes Mountains, Bulgaria
Similar Destinations
Velingrad, Bulgaria
Pamporovo, Bulgaria
Bansko, Bulgaria
Razlog, Bulgaria
Drama, Greece
Plovdiv Center, Bulgaria
Plovdiv, Bulgaria
Plovdiv Old Town, Bulgaria
Samokov, Bulgaria
Borovets, Bulgaria
Popular Destinations
Sunny Beach, Bulgaria
Atlanta, GA, US
Phu Quoc, Vietnam
One of Europe's biodiversity hotspots
What is rewilding.
Learn more 
Rhodope Mountains
Visit the area.
The flora and fauna of the Eastern Rhodopes is a fascinating array of natural wonders, comprising many species unfamiliar to most Europeans.
The Eastern Rhodopes are the stronghold of vultures in south-eastern Europe. It is the only breeding area in the country for griffon vultures, the most important breeding site for the globally threatened Egyptian vulture on the Balkan peninsula, and rare black vultures can also be seen circling overhead. But you can also come across subterranean worm-like lizards, curiously-shaped orchids, dwarf irises and a myriad of other strange insects. The whole region is also a stronghold within Bulgaria for wolf and jackal.
Moscow   Travel Guide
7 Best Things To Do in Moscow
Updated February 11, 2021
Art, museums and history reign supreme in Moscow, one of the most pristinely and magnificently preserved cities. This beautiful walking city is also recommended for couples. Here you can stroll through 15th-century cathedrals, explore Russian
Red Square Red Square free
One of the world's most famous public squares, the Red Square sits at the physical center of Moscow and is considered the symbolic center of all of Russia. Bluntly speaking, Red Square is a must-see in the city. Allot a decent amount of time to take in the views, capture them on your camera and to just soak in the atmosphere of the place.
You'll find the Red Square is bordered by the massive GUM shopping mall on the east, St. Basil's Cathedral on the south, the State Historical Museum on the north and Lenin's Mausoleum on the west.
Tretyakov Gallery Tretyakov Gallery
Many say the Tretyakov Gallery features the best collection of Russian fine art in the world. This museum is filled to the brim with masterpieces ranging from the 11th century to the 20th century. The gallery is actually comprised of two buildings, often referred to as the "Old Tretyakov" and the "New Tretyakov."
If you make time for only one museum in Moscow, make sure it's this one. Frommer's says, "This collection of masterpieces awes both newcomers to Russian art and connoisseurs." With works from Russian icons like Vrubel and Kadinsky dotted throughout the museum, you could easily find yourself whiling away the whole day here.
St. Basil's Cathedral St. Basil's Cathedral
St. Basil's Cathedral, also known by its much longer title as the Cathedral of Intercession of Theotokos on the Moat , is the most iconic landmark in Russia. It's located in Red Square , immediately recognizable by its unique bonfire-style design.
Built in the mid-16th century under the orders of Ivan the Terrible himself, (a popular legend says he had the architect blinded to prevent him from duplicating the beauty) St. Basil's Cathedral is most known for its vibrantly colored onion domes. Frommer's says the cathedral is "essentially a union of nine different churches and styles, and nine different chapels, beneath nine domes, each unique in size, form, and color."
Cathedral of Christ the Savior Cathedral of Christ the Savior free
The Cathedral of Christ the Savior is located along the bank of the Moscow River and only a few blocks away from the Kremlin . Tourists come to the cathedral for its impressive architecture and design, as well as for its equally impressive (and strange) history.
The cathedral was originally built to commemorate the Russian victory over Napoleon in 1812 and to honor the soldiers who gave their lives fighting him. Then in 1931, Stalin had the structure dynamited to make room for his Palace of the Soviets project -- an ambitious skyscraper (it would have been the tallest structure in the world) that never materialized. Instead, the site was transformed in 1958 into the Moscow Pool, one of the largest public swimming pools in the world. The pool closed in 1994 and the cathedral was rebuilt in its place in 1997.
Moscow Kremlin Moscow Kremlin
Often referred to simply as "The Kremlin," this fortress is located in the center of Moscow, off of the Red Square . It is the most well known of the Kremlins (Russian citadels) and serves as the official residence of the Russian President. The Kremlin encompasses four cathedrals, four palaces and a number of towers.
One of the major highlights here is the Armory Palace, one of the city's oldest museums. The Armory Palace was originally the royal Russian arsenal where weapons were produced and stored. It wasn't until the early 1800s that it was converted into a museum. Now, it showcases Western European, Asian and Russian weapons and armor, as well as several collections of work from goldsmiths, silversmiths and jewelers. Don't miss the Fabergé egg exhibit. 
Lenin's Mausoleum Lenin's Mausoleum free
Lenin's Mausoleum is located in Red Square and is probably one of the stranger tourist attractions you'll ever come across. It contains the embalmed body of Vladimir Lenin, a disturbing site that has been on display almost every day since his death in 1924.
Lonely Planet says, "Whether for the creepiness value or an interest in mummification, the granite tomb of Lenin is a must-see, especially since (if some people get their way) the former leader may eventually end up beside his mum in St Petersburg." Apparently, the Bolsheviks leader made a specific request to be buried alongside his mother before he died.
Pushkin Museum of Fine Arts Pushkin Museum of Fine Arts
The Pushkin Museum of Fine Arts is located on Volkhonka Street across from the Cathedral of Christ the Savior . It houses the largest collection of European art in Moscow, and it was named in honor of one of Russia's premier poets, Alexander Pushkin.
You don't go here to read sonnets, though. Instead, you should look to find art spanning a wide range of eras and movements, from ancient Greece to the Renaissance to French Impressionism. Masterpieces from the likes of Renoir, Cézanne, Picasso and Van Gogh easily make this museum deserving of a visit.
Explore More of Moscow
Best Hotels
When To Visit
If you make a purchase from our site, we may earn a commission. This does not affect the quality or independence of our editorial content.
Recommended
18 Fall Family Vacation Ideas
Amanda Norcross September 11, 2023
The 26 Best Zoos in the U.S.
Rachael Hood August 11, 2023
30 Fun Fall Weekend Getaways for 2023
Holly Johnson July 18, 2023
The 32 Best Dog-Friendly Beaches in the U.S.
Gwen Pratesi July 14, 2023
The 21 Top Ecolodges Around the World
Mackenzie Roche|Amanda Norcross June 30, 2023
The 26 Best Fall Festivals in the U.S. for 2023
Katie Hearsum|Timothy J. Forster June 28, 2023
27 Amazon Prime Day Luggage Deals You Can Shop Now
Amanda Norcross June 27, 2023
The 34 Best Couples Vacations
Gwen Pratesi June 26, 2023
Carry-on Luggage Sizes by Airline
Amanda Norcross June 26, 2023
Photos: InterContinental Boston
Jill LeGrow June 26, 2023
Matador Original Series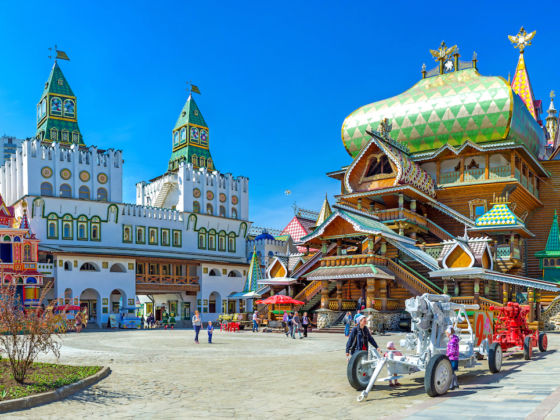 9 Coolest Places You Need To Hit on Your Trip To Moscow
I f you think Russia is a frozen, barren land dotted with drab Soviet buildings , you need to make your way to Moscow. The city is filled with world-class museums, modern parks, and jaw-dropping architecture that'll bust those stereotypes once and for all. As for food, it's not all about spuds and thin onion soup either — once you try a hot, savory blini and a bowl of borscht, you'll never want to have a can of Campbell's ever again. Plan a trip to Moscow and hit these nine cool spots to experience the Russian capital properly and get to know what the country is really all about.
1. Moscow Metro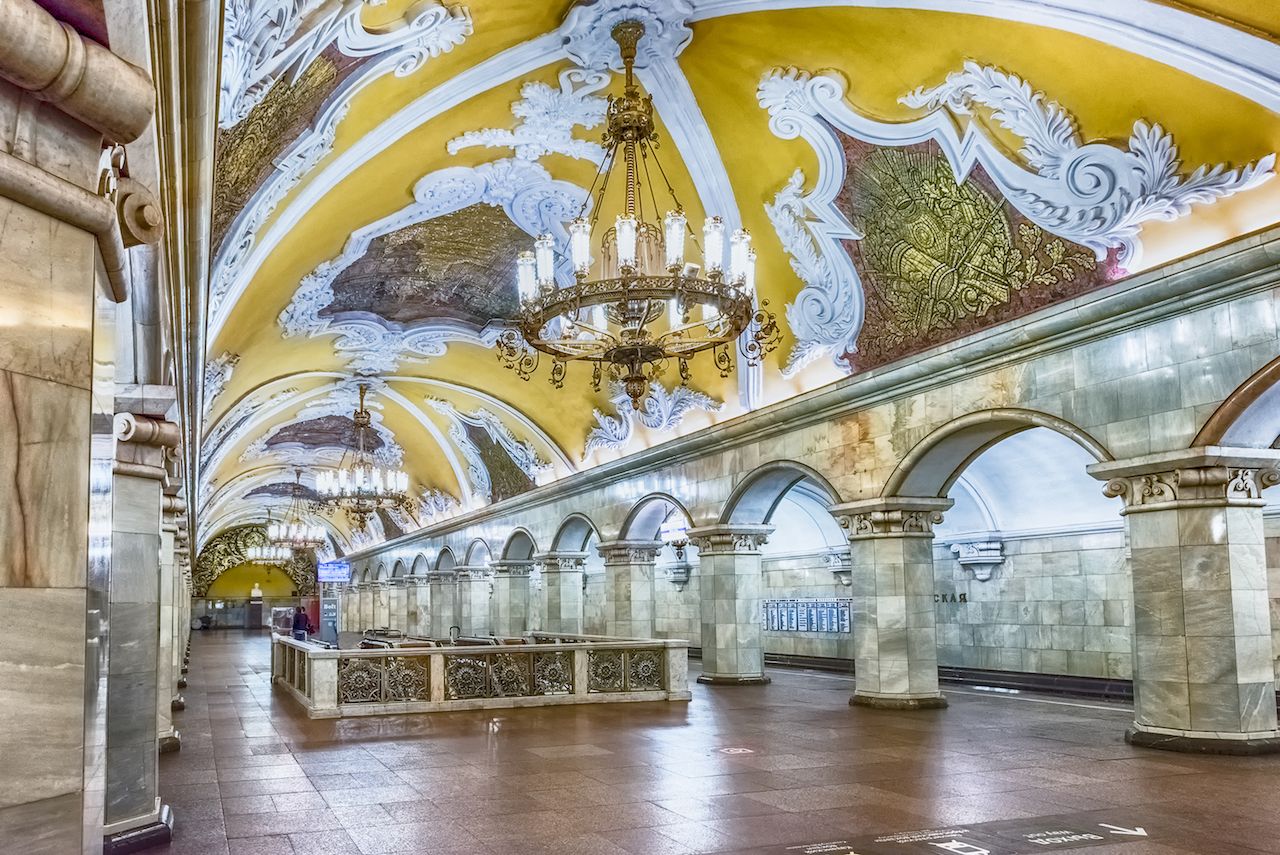 Photo: Marco Rubino /Shutterstock
Constructed and opened in 1935 under Stalin, and arguably the most beautiful metro station in the world , the Moscow Metro system features free WiFi and serves as a wonderful place to take respite from the cold. If you're wanting the history of the Soviet monument-filled stations, opt to book a tour through one of the many companies that offer them. Otherwise, since a metro ride is less than $1 or even less if you buy rides in packs of 10 or 20, make your way independently around the best stations, including Teatralnaya, Belorusskaya, Novoslovbodskaya, Komsomolskaya, Kurskaya, Electrozavodskaya, Mayakovskaya, and Arbatskaya. Do not forget to visit Ploschad Revolyutskii to rub the nose of one of Moscow's most famous bronze dog statues for good luck.
2. Red Square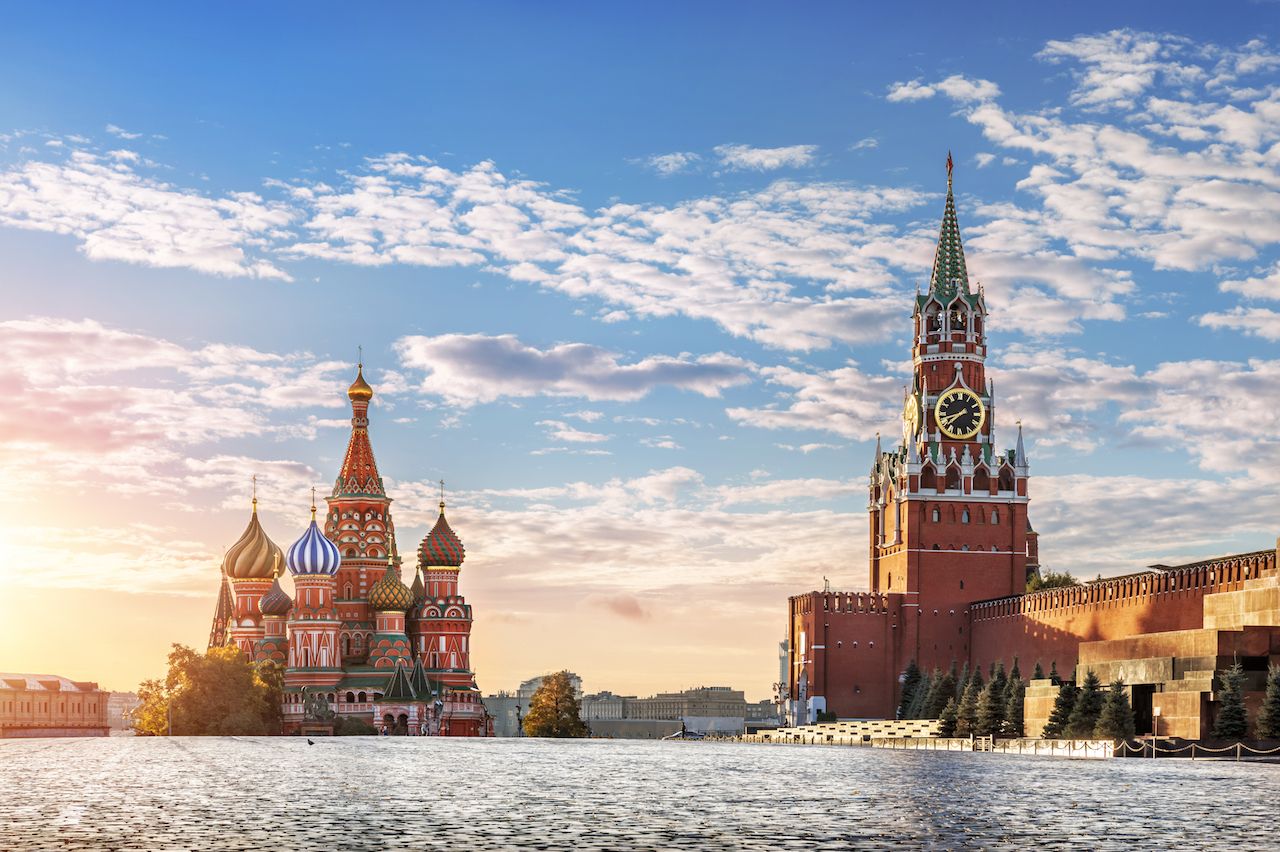 Photo: Baturina Yuliya /Shutterstock
Red Square is the one sight that everyone seems to know about Russia, and its a must-see — it's not a UNESCO World Heritage Site for nothing. From the famed Faberge eggs of the Kremlin's Armory to the free Lenin's Mausoleum to the onion-domed St. Basil's Cathedral to the towering Kremlin itself, Red Square never ceases to blow away visitors with its ornate architecture and fascinating history.
Even in winter, do as the Russians do and don't skip a wander into the massive GUM department store — a fancy shopping mall open 10:00 AM to 10:00 PM — to try the immensely popular GUM ice cream at the tiny kiosks scattered throughout the mall. Gawk at Lenin's glass-encased body, wondering if that's really him, as you're shuffled through his mausoleum by security guards. Revel in the Christmas market and colorful lights outside during the winter months. Be sure to book your tickets for the Kremlin museums in advance and check museum opening times as they do vary with the seasons.
3. Mini-Kremlin in Izmailovo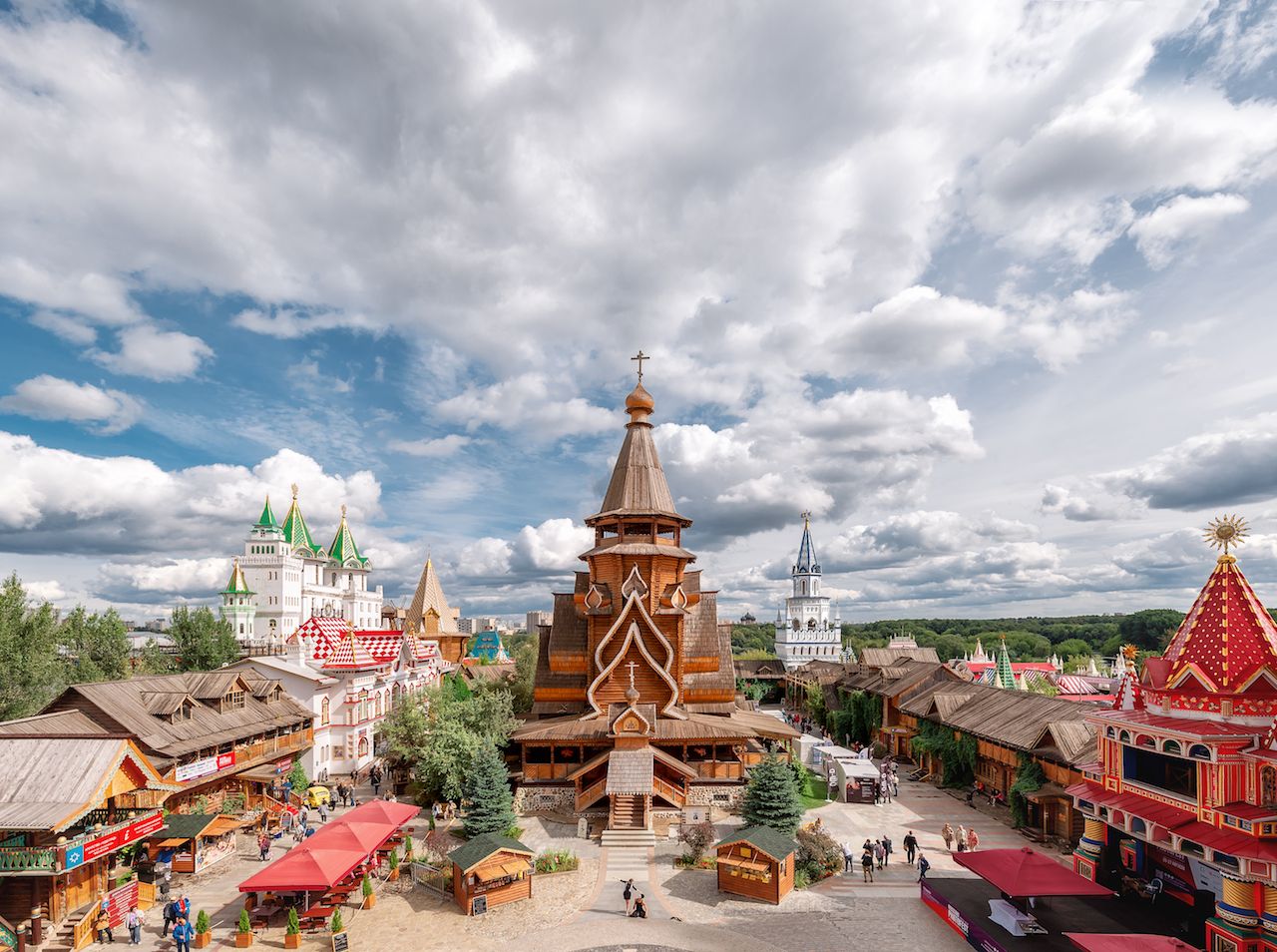 Photo: Anastasia Mazureva /Shutterstock
If you think St. Basil's Cathedral is a stunner, we've got something that's going to knock your socks off. Head out of the city center and spend a few hours at the mini-Kremlin complex in Izmailovo. Looking very much like the fairytale Old Russia, the intricate wooden buildings of Izmailovo envelop a cultural center and marketplace in a northeast pocket of the city. Its surroundings also consist of a park, a flea market, and Russian museums on bread, vodka, and Russian folk art. This is a perfect spot to pick up last minute souvenirs in the open-air market, but make sure to go during the day when more people are about. You might even catch a wedding at the small chapel there. Head to Partizanskaya Metro Station and walk 10 minutes from there.
4. Tretyakov Gallery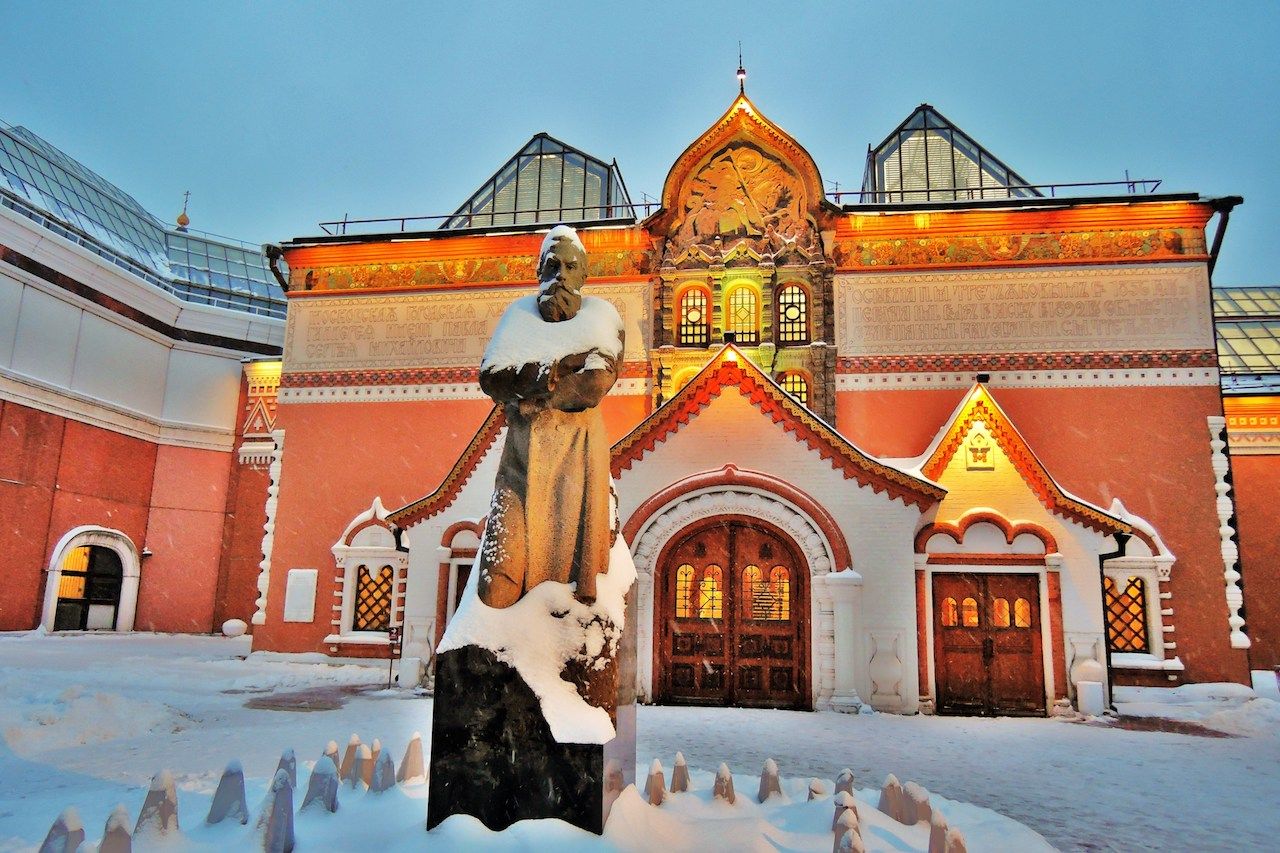 Photo: Ekaterina Bykova /Shutterstock
While it's difficult to pinpoint one art museum in Moscow that trumps the rest, the Tretyakov Gallery houses the best collection of Russian icons along with an impressive array of Russian art from the 11th to 20th centuries. Tickets run around $8, but if you're short on cash and there on a Wednesday, you can visit the permanent exhibition, "The Art of the Twentieth Century," in the New Tretyakov (Krymsky Val, 10) for free. Do take the time to check the variety of exhibitions and collections displayed at any given time as the number of works belonging to the gallery is so large, they change slightly more frequently than the average museum.
5. Children's World Department Store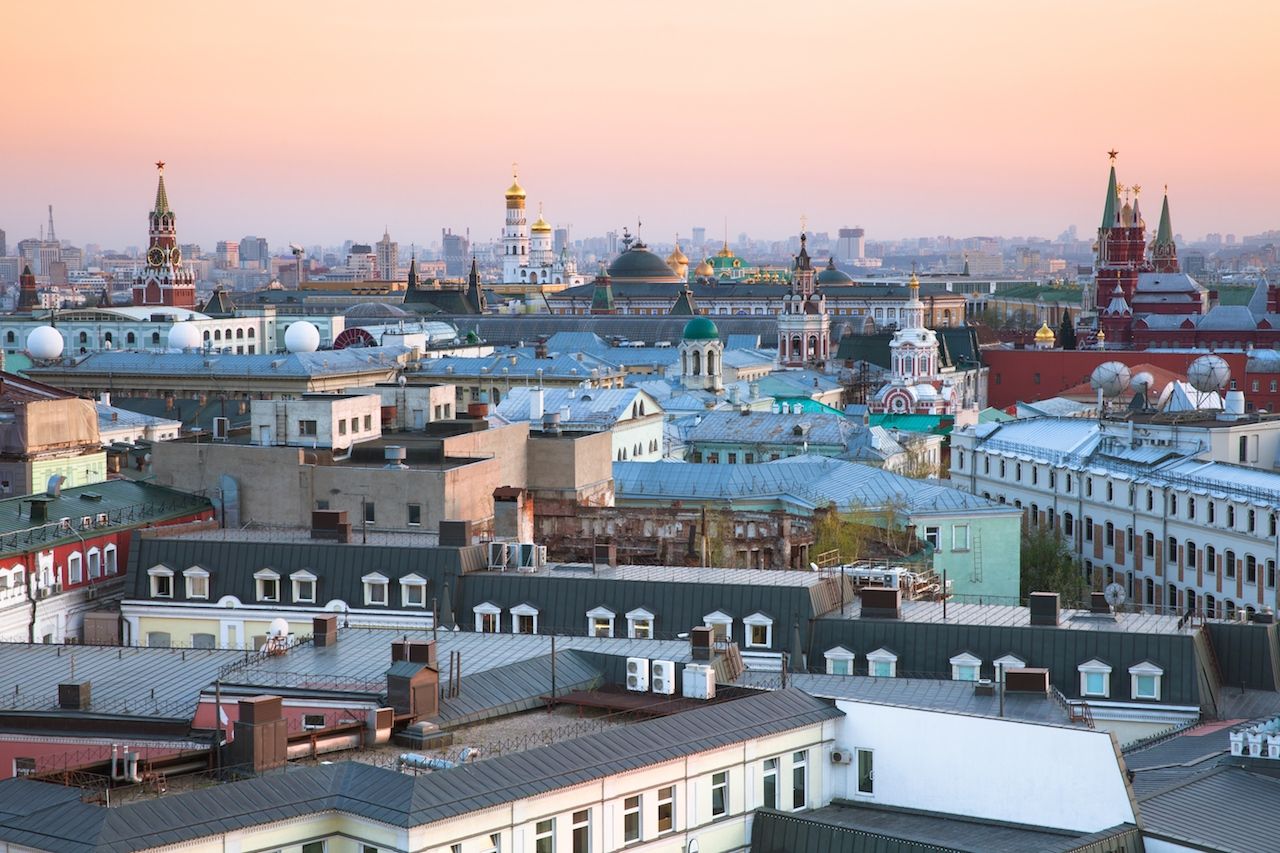 Photo: Elena Ermakova /Shutterstock
Contrary to the Moscow City skyscrapers, whose views are best taken in from nearby bridges, the best view of Moscow belongs to a giant Hamley's toy store in the center of the city. Located across from the old KGB Building at Lubyanka Square, the Children's World Department Store will pull you in every which way with its countless shops and eateries — but maintain your focus, following the signs to the free rooftop observatory looking out over the city. You can take escalators and elevators almost the entire way before you'll need to switch to the stairs. This open-air rooftop observatory is highly recommended at sunset when you can see the broad swaths of city lights come on with the Kremlin and St. Basil's in the distance.
6. Gorky Park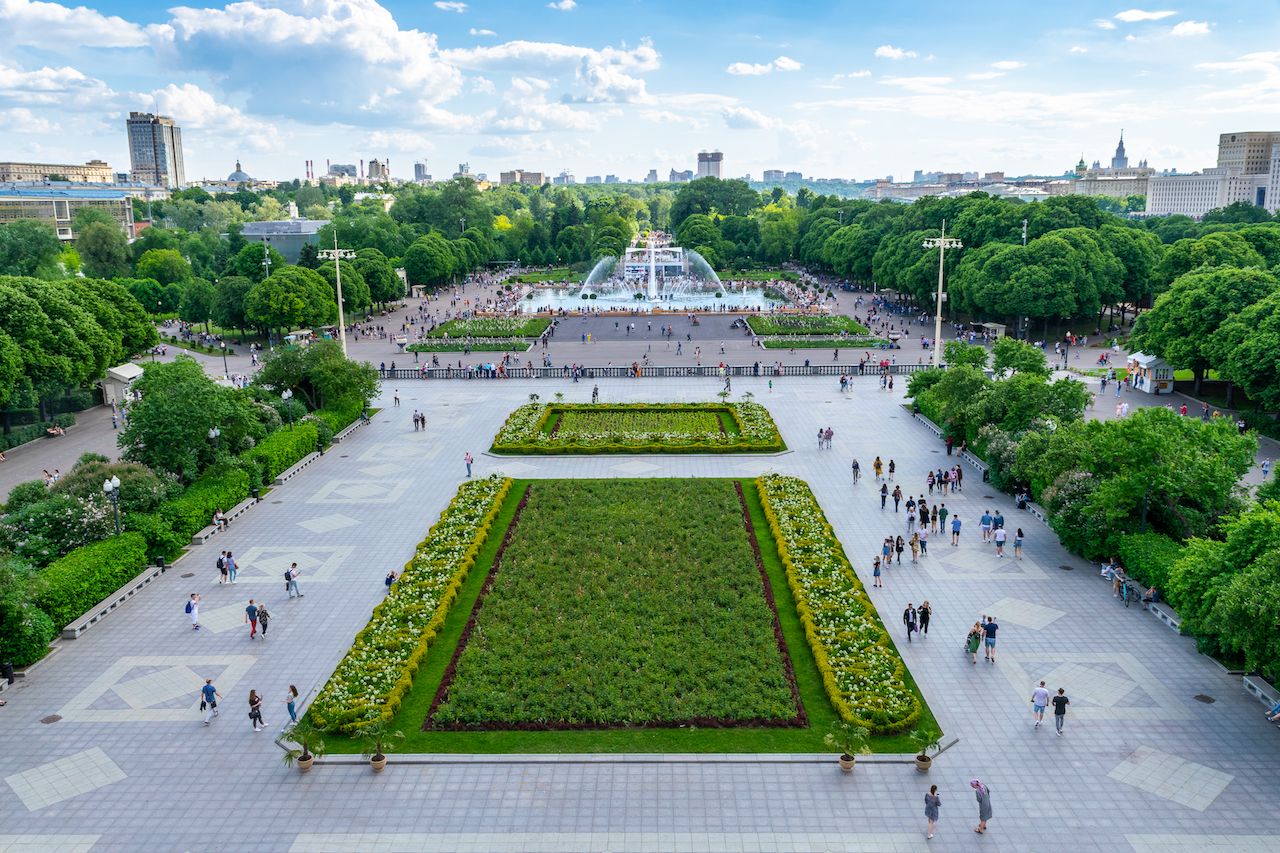 Photo: Alexey Broslavets /Shutterstock
Moscow's most famous park, Gorky Central Park of Culture and Leisure , is full of things to do for visitors of all ages. Located along the Moskva River, Gorky Park sprawls across 300 acres. Row around the pond in summer or ice skate around its extensive track in winter. No matter the season, a trip to Gorky Park is in no way complete without browsing Garage Contemporary Museum of Art , a hip art museum in a relatively new permanent location. Garage has hosted the likes of Japanese mega-contemporary artist and Kanye West/Louis Vuitton collaborator Takashi Murakami and continues to curate an enviable crowd of modern, stylish pieces that will thrill any Instagrammer. Depending on the current exhibit, arrive when it opens or grab your tickets online in advance here.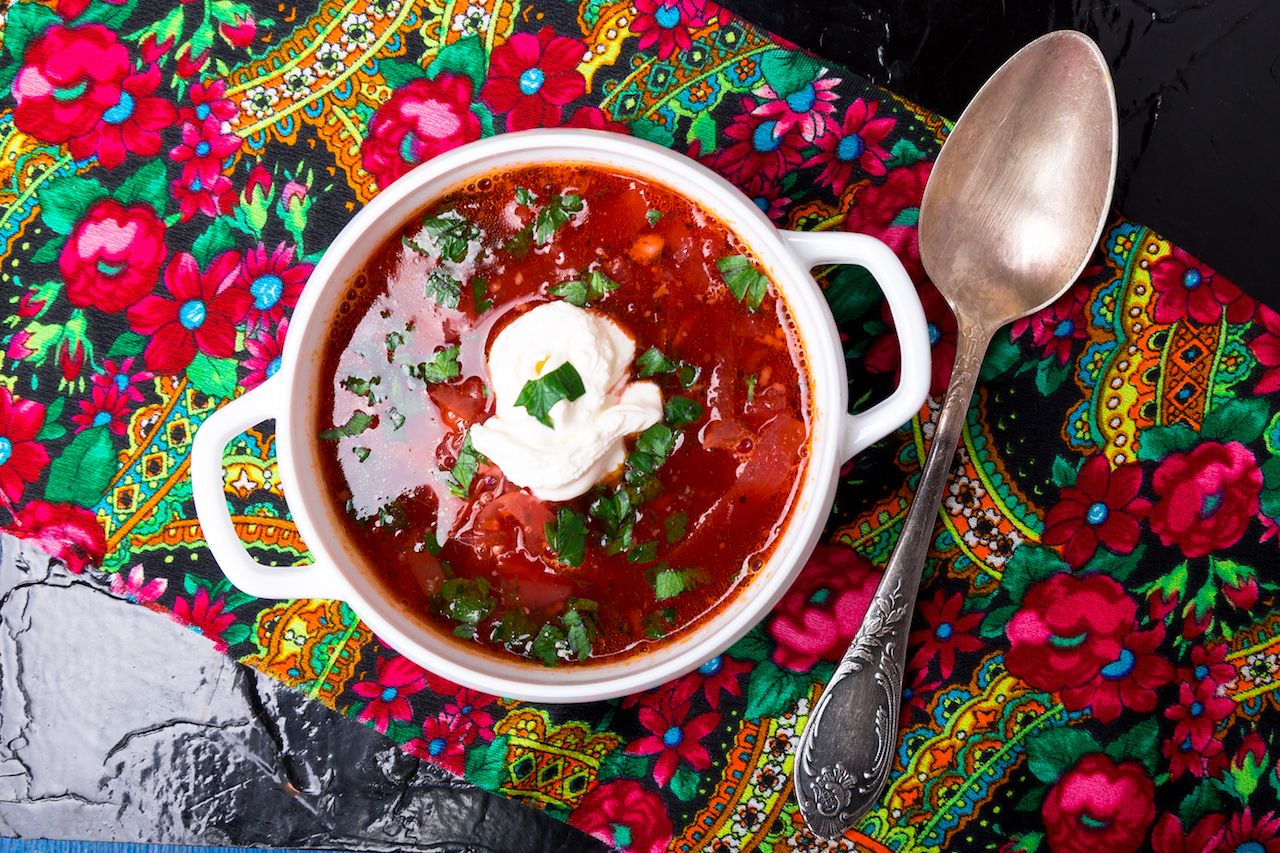 Photo: Bondar Illia /Shutterstock
Teremok may not be a traditional "sight to see" in Moscow, but if you're one of those people who wants to try Russian cuisine and are growing frustrated with the abundance of pizza-sushi-burger joints, Teremok has you covered. This Russian casual fast food chain's menu has a vast array of Russian comfort food like borscht (beetroot soup topped with sour cream), blini (pancakes), and kasha (porridge). In many locations, in addition to an English menu, you'll also find staff preparing the hot blini right in front of you after you place your order. Meals are generally under $10 and are complemented by the typical Russian tarragon drink.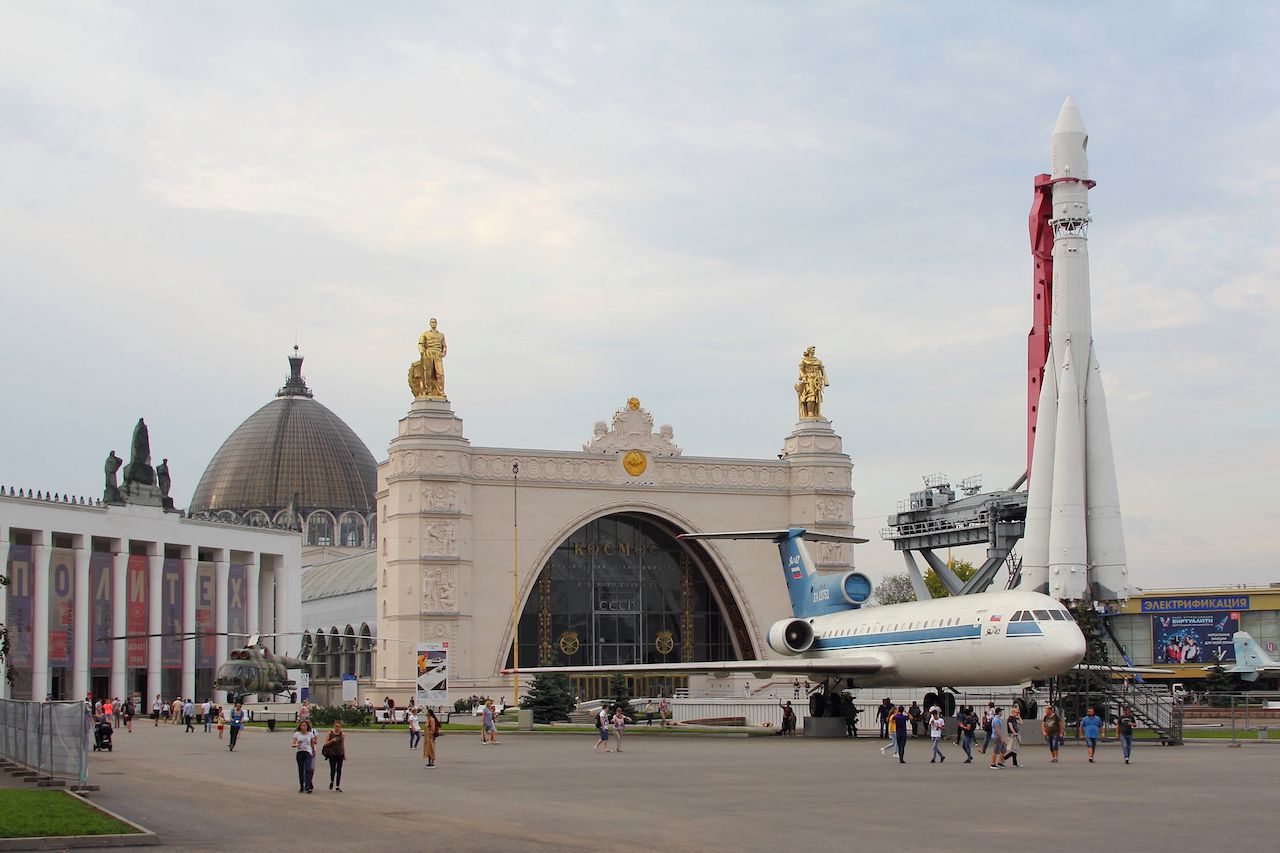 Photo: ilmarinfoto /Shutterstock
Short for Vystavka Dostizheniy Narodnogo Khozyaystva , or the Exhibition of the Achievements of National Economy, VDNKh is a neverending trade show complex north of the city center of Moscow. Designed and opened in 1939 by Spanish architect Santiago Calatrava, it is considered Russia's largest exhibition, leisure, and recreation facility spotted with diverse museums, parks, fountains, public spaces, and stages. Nearly 50 national pavilions buildings holding cultural landmark status line its main pedestrian boulevards.
As you enter, you'll walk towards the imposing Tsentralny Pavilion, with a Lenin statue out front, a building so Soviet, it'd be impossible to forget you are indeed in Russia. Even if you just plan to walk around the complex, leave yourself a few hours to capture the many golden fountains, interesting architecture, and airliner and space shuttle aircraft.
9. Zaryadye Park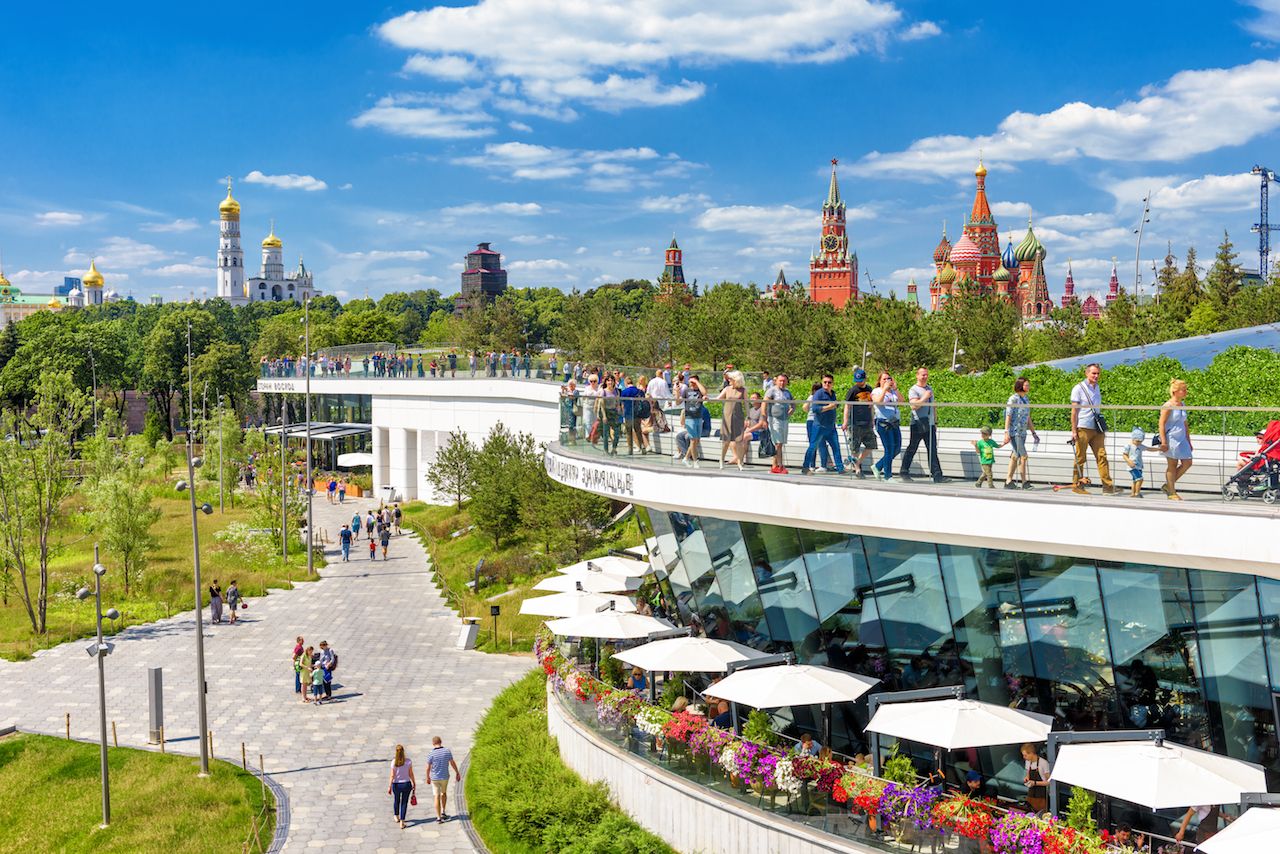 Photo: Viacheslav Lopatin /Shutterstock

More like this
Trending now, an overnight train is the best way to experience canada's winter wilderness, the ultimate summer backpacking gear guide, for wine lovers, résonance offers an unparalleled look at what makes willamette valley so incredible, icelandair's stopover program makes adding the island to your trip easier than ever, where to play, eat, and stay in gran canaria, spain's all-year island escape, discover matador, adventure travel, train travel, national parks, beaches and islands, ski and snow.