Anguillians are
As the World searches for an answer to the CoronaVirus Pandemic, COVID-19, Anguillians will continue to do what they have always done. Survive.
End the Fight. Vaccinate.
Covid-19 case status
As of 6:00AM, Mon, Oct 3rd, 2022
Testing and quarantine details
As of 12:00PM, Mon, Nov 8th, 2021
Vaccination Details
As of 4:00PM, Fri, Sep 30th, 2022
Vaccine Verification Portal
Your mental health, stay calm. we'll beat it together..
As the health situation develops, it is extremely important that you remain calm — breatheeeeeeee...If there's something that's bothering you, don't worry. We're here for you!
Reach out to the Mental Health Crisis Hotline.
Reach out to Mental Health Crisis Hotline.
Know the facts
What is a coronavirus.
Coronaviruses are a large family of viruses which may cause illness in animals or humans.
In humans, several coronaviruses are known to cause respiratory infections ranging from the common cold to more severe diseases such as Middle East Respiratory Syndrome (MERS) and Severe Acute Respiratory Syndrome (SARS). The most recently discovered coronavirus causes coronavirus disease COVID-19.
What is COVID-19?
COVID-19 is the infectious disease caused by the most recently discovered coronavirus.
This new virus and disease were unknown before the outbreak began in Wuhan, China, in December 2019.
What is the status globally?
Check global impact here .
What is social distancing?
Social distancing is a term applied to certain actions that are taken by Public Health officials to stop or slow down the spread of a highly contagious disease.
Cancelling events that are likely to draw crowds is an example of social distancing. Social distancing is deliberately increasing the physical space between people to avoid spreading illness. Staying at least six feet away from other people lessens your chances of catching COVID-19.
Vaccinate Today
Stay up to date with all of the latest news and information from the Ministry of Health and associated regional and international partners.
Monday, November 15th, 2021 Dashboard
BEAT COVID-19
Mon, November 15, 2021
Wednesday, November 10th, 2021 Dashboard
Wed, November 10, 2021
Tips & Resources
Simple things you can do to prevent against catching COVID-19
Practicing Frequent Handwashing.
Limiting physical contact with others, including no handshakes or physical greeting and to avoid crowds.
Avoiding contact with persons suffering from or exhibiting symptoms of acute respiratory. Infections such as the flu, coughs, and colds.
Ensuring that shared spaces and work surfaces are cleaned and disinfected frequently.
Covering coughs and sneezes with a disposable tissue or in the crook of a flexed elbow.
Frequently Asked Questions
Visit the World Health Organization's website to learn more.
Can't find the answer you need?
If you think you've been exposed to COVID-19 or if you'd like to learn more.
Employment & Business
Stay up to date with all of the latest news and information from the Department of Labour
Social Security Unemployment Benefit
The Social Security Board is pleased to announced to the general public that the online platform
Online Applications for Unemployment Assistance Benefit
The Social Security Board in collaboration with the Government of Anguilla, launched an
Did you share your employment details?
Thank you for taking the time to provide that information. It is going to be very useful for our records. We are making this part of the site better by updating it with the official Unemployment Benefit Form to ensure you have the opportunity to access the benefits.
Stay up to date with all of the latest news and information from the Ministry of Education.
Education Health National Press Release
Eleventh Statement From The Ministry Of Health and Department Of Education On Confirmed COVID-19 Cluster
Collaboration with the Ministry of Health The Ministry of Health confirmed the presence of a...
Current status of all learning institutions in Anguilla
The latest info on schools and learning centres
Travel & Tourism
Stay up to date with all of the latest news and information related to travel and visiting Anguilla from AASPA, Ministry of Tourism & ATB
CLARIFICATION TO COVID-19 Update
STARTS H.E. the Governor and the Hon. Premier would like to provide clarification and correction to...
August 2021
What You Need To Know About The Replacement Vaccination ID Cards
Starting on Friday 11 June, the plastic QR encoded photo vaccination cards will be rolled out...
Current status on travel into and out of Anguilla
The latest info on ports and travel in Anguilla.
Current status of festivals & events
The latest info on festivals & events in Anguilla.
Bills & Finance
Get the latest info from Public Service & Private Sector Stakeholders.
Government measures impacting the business community
Below we have outlined a number of updates related to Government measures directly impacting the business community.
Price gouging
In the wake of the COVID-19 pandemic...
the Ministry of Finance has been inundated with complaints by a number of persons that, there have been some cases of unfair pricing at certain grocery establishments.
As a precautionary measure, the Premier and Minister of Finance, made a statement addressing Public Concerns.
The Government of Anguilla has taken steps to guard against price gouging in the wake of the COVID-19 pandemic.
The Distribution of Goods and Prices Act (Maximum Price Order) Regulations 2020 came into force on 9 April 2020 and will expire 9 July 2020. The Order was made by the powers vested in the Hon. Premier and Minister responsible for Trade and Industry, Mr. Victor F. Banks.
FOOD & OTHER SUPPLIES
The movement of cargo into Anguilla remains unrestricted.
We have confidence that shortages should not occur. There is no need to hoard or to panic buy – that will only create artificial shortages. The same applies for petrol, diesel and cooking gas. Supplies have not been interrupted and we don't see this happening.
CARGO MOVEMENTS
Anguilla relies on goods arriving by sea and air.
Cargo movements – both sea and air - will not be restricted from entering Anguilla. We have assurances from French St. Martin that cargo movements are not included in the decision they took on Tuesday 17 March to close passenger movements to and from Anguilla. Similarly, containers continue to depart from the Port of Miami.
What are the banks doing?
National Commercial Bank of Anguilla
The National Commercial Bank of Anguilla recently announced new Social Distancing Protocol
Republic Bank
Republic Bank has assured customers of its commitment to providing banking services in the safest environments possible.
What are the Utilities Agencies doing?
Electricity/power
Notice from Anglec: For your health and that of our staff, we encourage that payments and inquiries on billing/account information be made through our online billing system on www.anglec.com or via call to our Customer Care Unit at 497-5200 . Those unable to pay online are advised to avoid awaiting in line by using the check deposit box (must bring checks ONLY) located outside of the ANGLEC Main office in The Valley.
Telecommunications
At Digicel the health and well-being, of our staff, customers and communities, are always our main priority. In light of the current COVID-19 pandemic, we assure you that we remain committed to providing the services you need in the safest environment possible.
Valued Flow customers, please be advised of our new operational hours, from 8:00AM to 3:00PM, Monday to Friday, 9:00AM to 1:00PM on Saturdays. The changes are aimed at protecting you our valued customers and our team members.
Water Corporation of Anguilla
Water distribution
The Water Corporate has delayed disconnection for persons who have defaulted on their bills. WCA is extending payment plan options to individuals who may have challenges making bill payments at this time.
Search Please fill out this field.
Manage Your Subscription
Give a Gift Subscription
Sweepstakes
Anguilla Becomes Latest Caribbean Island to Ease Entry Protocols for Vaccinated Visitors
All travelers to Anguilla must still show proof of a negative COVID-19 PCR test taken within three days of travel or proof of a negative rapid antigen test taken within two days of travel.
The Caribbean island of Anguilla is making it easier to visit paradise for vaccinated travelers by implementing updated protocols next month, the Anguilla Tourist Board shared with Travel + Leisure .
Starting April 1, fully-vaccinated travelers 18 and older will no longer need to apply for permission to enter the island through the online travel portal, according to the tourist board. Additionally, travelers who have been vaccinated within six months of their trip or received a booster dose will no longer be required to get tested for COVID-19 upon arrival.
Currently, Anguilla requires all adult visitors to be vaccinated and only welcomes unvaccinated children under 18 years old, according to the tourist board . Going forward, unvaccinated minors will only be allowed to visit if they are accompanied by fully vaccinated travelers.
Unvaccinated travelers, as well as vaccinated travelers who were inoculated more than six months before their trip, but did not receive a booster shot, will be subject to testing on arrival, which costs $50.
The British Caribbean island, known for its stunning private villas , beachfront resorts , and top-notch tennis courts , boasts 33 beaches set in the Eastern Caribbean.
Currently, Anguilla is averaging five new COVID-19 cases reported per day, according to Reuters , which is down from January when the island topped as many as 100 new cases in a day. Still, the Centers for Disease Control and Prevention has classified Anguilla as a "Level 3" destination, warning Americans to make sure they "are vaccinated and up to date with your COVID-19 vaccines before traveling" there.
Anguilla joins other Caribbean destinations in easing entry rules. Earlier this month, Aruba dropped all COVID-19-related travel restrictions , while Curaçao and the U.S. Virgin Islands have also rolled back protocols. Similarly, Puerto Rico has eliminated all COVID-19-related rules for domestic travelers.
Alison Fox is a contributing writer for Travel + Leisure. When she's not in New York City, she likes to spend her time at the beach or exploring new destinations and hopes to visit every country in the world. Follow her adventures on Instagram .
By clicking "Accept All Cookies", you agree to the storing of cookies on your device to enhance site navigation, analyze site usage, and assist in our marketing efforts.
Newsletters
Destinations
Food and Drink
Romantic Getaways
Family-Friendly
Travel Gear
Travel Deals
Dream Homes
Everything You Need to Know about Visiting Anguilla Right Now
By Sarah Greaves-Gabbadon
Updated: February 16, 2021
With 33 sandy sweeps, luxurious hotels and villas, and an impressive clutch of restaurants, the 35-sq. mi. Caribbean island of Anguilla is a sun-seekers dream. And as the Covid-19 vaccine roll-out begins, it's a dream we're having more often. Open to international visitors since November, Anguilla has instituted rigorous entry protocols which, so far, have managed to keep the virus at bay and position the island as one of the region's safer travel destinations.
If Anguilla's on your 2021 vision board, here's everything you need to know to plan a trip and the skinny on what it's like when you get there.
Anguilla is currently COVID 19-free
Last March, the island recorded three coronavirus cases and subsequently closed its borders. The government's swift action prevented community spread within its population of 16,000 so effectively that Anguilla was the only Caribbean island to hold its summer Carnival. The World Health Organization declared the island officially COVID 19-free in June , and since its reopening last November, only 13 cases have been recorded, all of them caught on arrival.
The CDC currently classifies Anguilla as a Level 1 – Low Risk destination, and, to date, there have been no recorded deaths from the coronavirus.
You'll need a travel visa
As is the protocol with all Caribbean countries, travelers must apply for travel authorization to visit Anguilla, and the island recommends applying seven days in advance. You'll need to show proof of a negative COVID-19 test result within five days of arrival , and that you have medical insurance that covers COVID-19-related costs. Prospective visitors apply online .
There are three tiers of visas—valid for stays of up to five days, 90 days, or a year—and you can apply as an individual, couple, or family. Current fees start at $300 per person for a stay shorter than five days and escalate to $3,000 for a year-long stay for a family of four.
Fees include the cost of on-island monitoring and two PCR tests, one administered on arrival, the other at your hotel or villa, either near the end of your quarantine or the end of your trip—a boon for U.S.-bound returnees .
HOT TIP: If you're coming to Anguilla via St. Maarten (most visitors fly into SXM and then take the 30-minute ferry ride over to AXA), you'll also need to apply for travel authorization to enter St. Maarten.
There's a mandatory quarantine
When you land in Anguilla (either at the Blowing Point Ferry Terminal or the Clayton J. Lloyd International Airport), you'll be given a PCR Covid test, fitted with a quarantine wristband, and transferred to your hotel or villa. Once there, you'll be confined to your room (with no restaurant or beach access) until you get your (hopefully negative) results, in six to 12 hours.
On a recent trip, I had my results within in four hours, just in time for a moonlit beach stroll. Visitors from the United States and other countries deemed high risk must then quarantine for 14 days. But that doesn't mean you spend the next two weeks in your hotel room! Read on to find out why.
Anguilla operates a "bubble system"
How can visitors enjoy the island while minimizing their contact with—and therefore chances of transmitting the virus to—locals? In Anguilla, the answer is the bubble system. Visitors may stay only at Safe Environment Certified or "bubble" hotels and villas (the current list includes Belmond Cap Juluca , Tranquility Beach Resort and Four Seasons, Anguilla ), where staff have been trained in pandemic protocols and procedures.
For the next two weeks you can dine exclusively by reservation at bubble restaurants (the list, updated weekly, includes favorites such as Straw Hat , Sandy Island , and Ember ), which reserve certain days for quarantining visitors and others for locals, so the two groups never meet. Your hotel or villa manager can also arrange specific approved activities, such as yoga, golf, and diving.
You can't rent a car while you're in quarantine, so your hotel or villa manager will arrange a certified taxi, authorized to take you directly to the restaurant and back, with no spontaneous stops (a necessary but painful procedure for an inveterate shopper like me!). You can enjoy the beachfront at your hotel, but if you want to walk down the beach to another bubble hotel or restaurant, you must be escorted by a friendly "beach warden," who makes sure you don't make any impromptu detours.
Quarantined visitors are expected to wear masks in taxis and all public places except the beach, and to maintain social distance. (Of note: Because there's been no community spread in Anguilla, there's no mask mandate for residents outside the bubble.)
There are bubble neighborhoods
On the southwest coast, a section of the sweep at Meads Bay, stretching from Frangipani Beach Resort north to Carimar Beach Club , has been designated as the Meads Bay Bubble. If you stay in this neighborhood, you're free to walk along the beach beyond your hotel and to visit the other hotels and restaurants within in its limits during your quarantine. The only caveat is that you must be accompanied to and from by the beach warden at your hotel.
Not only does this allow you more freedom of movement, it saves you the cost of taxis, which like most things on Anguilla, can be pricey (think $60 for a five-minute ride.) Over on the island's east coast, you can stay in the Shoal Bay Bubble, which starts at Shoal Bay Villas and ends at the Point, allowing full access to the sandy strip in between.
But not everything is in the bubble
For businesses that rely on tourist dollars to survive, being in the bubble makes economic sense. But for those whose bread and butter is patronage by residents, it's not necessarily worth the certification costs.
So, while popular offshore excursions such as Prickly Pear , restaurants including Blanchards , and the course at CuisinArt Golf Resort & Spa are open for bubble guests on specific days, places such as Elvis' Beach Bar , Garvey's Sunshine Shack , and The Dune Preserve are not in the bubble. If you're staying for less than a couple of weeks, take them off your list.
If you test positive on arrival, here's what happens
Should you test positive upon arrival (and provided you're asymptomatic) you'll have to isolate—at your own expense—at the hotel or villa where you're holding a reservation. All of the Safe Environment Certified hotels and villas on island are required to set aside at least one room from the rental pool, which is reserved exclusively for arrivals who test positive. There you'll be monitored by medical staff until you test negative or transferred to a hospital, if necessary.
Despite the hurdles, it's worth it
Although the process is easy and efficient, applying for entry to Anguilla is time-consuming and pricey. Tourism officials recommend applying a week in advance, so forget that spontaneous weekend getaway. Your favorite hotel or villa may not be on the certified list, your favorite restaurant may not be in the bubble, and spas may not open until next year.
However arduous or inconvenient they may seem, these strict pandemic protocols have helped keep Anguillians safe and circumvented the spikes in cases seen in other Caribbean islands when they reopen to foreign visitors. The numbers—16 total cases and zero deaths in the last year—speak for themselves.
And, trust us, after you've applied, tested, arrived, retested, quarantined, and finally sink your feet into the silken sands of Maundays Bay, you'll know it's all been worth it.
More: Anguilla , Caribbean
Email Newsletters and Special Offers
Sign up for Islands emails to receive features on travel destinations, event listings and product reviews as well as special offers on behalf of Islands' partners.
This site is protected by reCAPTCHA and the Google Privacy Policy and Terms of Service apply.
By signing up you agree to receive communications from Islands and select partners in accordance with our Privacy Policy . You may opt out of email messages/withdraw consent at any time.
More Caribbean
This luxury eco-lodge provides an authentic sense of place—and taste—of southern belize, 5 things every parent will love about beaches turks and caicos, the caribbean's coolest pool just debuted at wymara resort and villas in turks and caicos, construction set to begin on andaz turks and caicos, 7 reasons why tabacón thermal resort and spa is the perfect place to spend a winter holiday , how to make the most of your newport and narragansett getaway, everything you need to know about cruising on the riverside mozart, let the experts plan your first epic adventure to the galapagos islands.
Privacy Policy
Terms of Use
Email Newsletters
Cruising World
Florida Travel + Life
Sailing World
Salt Water Sportsman
Sport Fishing
Wakeboarding
Many products featured on this site were editorially chosen. Islands may receive financial compensation for products purchased through this site.
The Anguilla Tribune
Latest news, premier joins overseas territory leaders in london.
David Burt has joined other heads of British Overseas Territories for the annual Joint Ministerial Council meeting in London. The Premier is also to meet with officials in the British Government during his trip. Mr Burt has been accompanied by Walter Roban …
Premier In UK For Overseas Territories Meetings
Premier David Burt is currently in London participating in the annual Overseas Territories Joint Ministerial Council [OT JMC] Meetings. A Government spokesperson said, "Overseas Territories leaders from Anguilla, British Virgin Islands, Cayman Islands, …
10 nuggets of news from the Caribbean
High season for the region is approaching... make sure you are armed with latest product updates to help you match your clients to the right island for them. ANTIGUA UPGRADES  Curtain Bluff has a fresh new look with refurbished suites, expanded wellness …
10 Destinations For A Long Weekend Getaway In The Caribbean
Summary The Caribbean offers a range of destinations for a long weekend getaway, with options for every budget and travel preference. Travelers can enjoy beach resorts, historic cities, adventure activities, unique culture, and stunning natural beauty in …
20+ Black Friday And Cyber Monday Travel, Hotel And Cruise Deals
Black Friday and Cyber Monday travel deals are here.getty Everyone loves a good travel deal, and there is no better time to score one then right after Thanksgiving. That's when travel brands launch Black Friday and Cyber Monday offers, and recently, these …
Kempinski Hotels Brainstorming Major Mexico, Caribbean Expansion
While Rodrigo Formoso, director of sales for the Kempinski Hotel Cancun, said Kempinski will "never get into the all-inclusive" business, he told Travel Market Report (TMR) he'd like to see Kempinski's European Plan (EP) properties in more destinations …
Caribbean nations rally together to address climate-induced migration
Traditional housed destroyed in Mahaut, Dominica. Photo credit IOM/Jorge Gallo.   ROSEAU, Dominica--Nine Members of the Organisation of Eastern Caribbean States (OECS) made an urgent call for enhanced cooperation and action to address the impacts of human …
A new airline and more direct routes – what's in store for UK to Caribbean flights?
Airlines reorganised direct and dual-stop routes to the Caribbean in the pandemic, writes Alice Barnes-Brown. So how's the future looking? Caribbean flights that stop at multiple islands are nothing new – in fact, they're quite an old concept. In the 1950s …
How the .ai domain is benefiting cybercriminals (and a small Caribbean island)
Given all the interest in AI at the moment it's no surprise that cybercriminals are keen to cash in with a rise in AI themed attacks. One way of doing this is with a .ai domain name. An unexpected beneficiary of this is the British Overseas Territory of …
Press Releases
Local Media
Local journalists.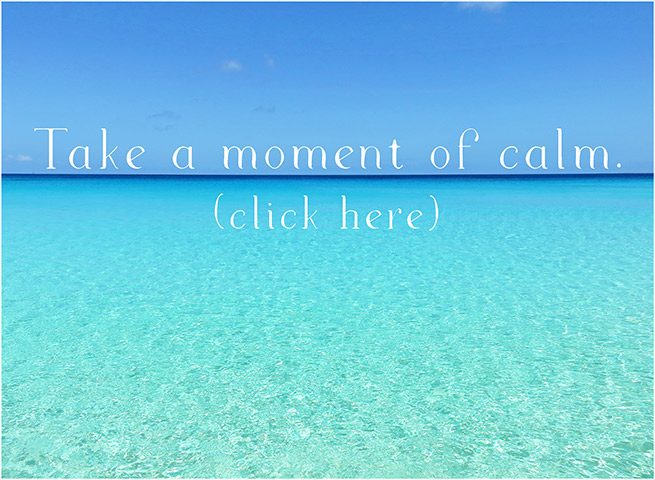 General Information
Save on your anguilla holiday.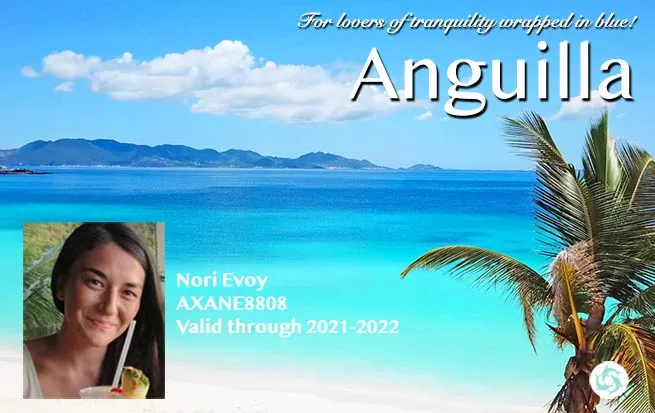 Private Rentals
Business & living, real estate, exploring anguilla, anguilla restaurants, anguilla food.
Weddings & Honeymoons
Anguilla Photos & Pictures
Anguilla Videos
Celebrities in Anguilla
Your Travel Stories
World Top 10 Beaches
Anguilla Blog
Anguilla News
Please Support Our Sponsors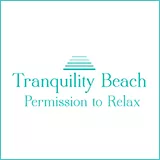 If you like my site about Anguilla, please click the Facebook Like button.
Other ways to keep in touch with Anguilla-Beaches.com...
Receive the e-newsletter.
Subscribe to the Blog.
Follow on Twitter .
Enjoy best-of-the-Web pics of Anguilla .
COVID-19 (Coronavirus)... Anguilla Travel Requirements
Requirements effective october 1st, 2022.
The COVID-19 pre-arrival test for unvaccinated persons was the last of the remaining COVID-19 entry protocols. The discontinuation as of October 1st means that all COVID-19 entry requirements have now ended.
Onward Travel Testing Details...
Ministry of Health
Monday-Friday from 7am-11am, Weekends 8am-11am. $100 for PCR, $50 for rapid. 24 hour turn around time. Call +1 (264) 497-3930 or +1 (264) 497-2451 EXT. 3522 or 3523
Hughes Medical Center
Monday-Friday 8am-4pm, Saturday by appointment only. $65.00 - US$150.00 per test. Call +1 (264) 497-3053.
Horizon (Mobile Unit)
6am-10pm (Rapid Test) 6am-3pm (RT-PCR Test). $100 plus service fee. Call +1 (264) 729-4914 or +1 (264) 476-9380
More Travel Information
Luxury hotels and resorts & affordable hotels currently open
Travel information to get to Anguilla by air and by sea
Live music events
High-end restaurants , mid-priced restaurants and cheap restaurants currently open
Site Sponsors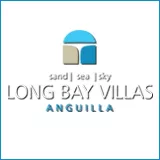 Our Sponsorship Policy
Tranquilitee... Take Home The Calm
Anguilla › COVID-19 Anguilla
Like This Page?
Facebook comments.
Have your say about what you just read! Leave a comment in the box below.
Please Support Anguilla-Beaches.com's Sponsors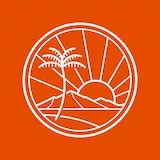 Visitors' Favorite Pages
What's New?
Privacy Policy

Supported by
House Hunting on Anguilla: Modern Elegance, Steps From the Caribbean
This January saw some of the island's highest tourism numbers in recent years, lending some momentum to a rebounding sales market.
By Alison Gregor
A Six-Bedroom Beachfront Perch for $3.5 Million
A contemporary six-bedroom villa on the southern coast of Anguilla, an island in the eastern Caribbean Sea, is on the market for $3.5 million.
3 People Stranded on Uninhabited Island Are Rescued After 33 Days
During a routine flyover, a surveillance crew spotted the people waving a makeshift flag on an island in the Bahamas. They had survived on coconuts, conchs and rats, the Coast Guard said.
By Marie Fazio
House Hunting on Anguilla: An Oceanfront Retreat for $985,000
With a tiny market and a new residency-by-investment program, the British island is trying to make itself an alternative to pricier neighbors.
By Michael Kaminer
A Beachfront Bungalow on Anguilla
This three-bedroom, two-bath beachfront property on the east coast of Anguilla is on the market for $985,000.
Tropical Breezes, Pristine Beaches and a Domain Name to Die For
Start-ups want unusual internet addresses to help stand out. One winner: The island of Anguilla, whose ".ai" domain is a favorite of A.I. start-ups.
By Steve Lohr
How a Death at a Caribbean Resort Became an International Incident
An investment banker, a dead handyman, a lethal dose of cocaine: The case has put the U.S. and Anguilla at odds.
By Michael Wilson
A Caribbean Mystery Catches Trump's Eye
After a segment on Fox & Friends, the president promised to look into the case of a Connecticut banker accused in a resort worker's homicide.
By Corey Kilgannon
Hurricane Jerry Strengthens to a Category 2 in the Atlantic
The storm is expected to weaken over the next few days.
By Aimee Ortiz and Derrick Bryson Taylor
The Caribbean Resort, the Investment Banker and the Dead Handyman
What happened in Room 49 on an April afternoon?
Advertisement
ANGUILLA INTRODUCES UNIQUELY ANGUILLA, AN EXCITING NEW DESTINATION MAGAZINE
Compelling imagery, in-depth features covering every aspect of Anguilla's rich and vibrant heritage and culture, along with helpful travel tips on getting to and around the island, make this magazine the most comprehensive source for information about the island.
"We are proud to launch our first destination magazine, which we hope will become an annual edition," declared Hon. Minister of Tourism, Mr. Haydn Hughes. "In Uniquely Anguilla readers will discover the multi-textured, authentic encounters that distinguish Anguilla from other islands. We are confident that it will be an invaluable resource for our marketing teams and their partners in all our source markets as we promote and sell Anguilla." "The production of Uniquely Anguilla was truly a labor of love — it is a vital information source for both the trade and consumer, for visitors and residents alike," declared Mrs. Stacey Liburd, Anguilla's Director of Tourism. "We are thrilled with the overwhelming support by our stakeholders from every business sector on the island, whose generous contributions helped to make this wonderful magazine possible." The 110-page publication is a celebration of Anguilla, offering a deep dive into what makes the island unique, and explores the variety of experiences on offer – for families, honeymooners, culture buffs, adventure seekers, culinary enthusiasts, sports enthusiasts, scuba divers and sun worshippers. In addition to the travel and tourism features, the magazine also provides information on investing in Anguilla, and on the government's Digital Nomad residency program, for those who may be considering Anguilla for more than just a vacation.
The magazine is available electronically for easy access and sharing on the ATB's website and media microsite; the print edition is available free of cost from the ATB head office.
Enjoy the first edition of Anguilla's new destination magazine at UNIQUELY ANGUILLA – ANGUILLA TOURIST BOARD MAGAZINE ED1.
For more information on Anguilla please visit the official website of the Anguilla Tourist Board: www.IvisitAnguilla.com; follow us on Facebook: Facebook.com/AnguillaOfficial; Instagram: @Anguilla_Tourism; YouTube; Twitter: @Anguilla_Trsm, Hashtag: #MyAnguilla.
– Press Release
JHARIA WEBSTER AWARDED TENNIS ATHLETIC SCHOLARSHIP TO SAVANNAH STATE UNIVERSITY
Anguilla football association and concacaf announce youth football programme.
STAY CONNECTED
RECENT NEWS
ANGUILLA'S UNDER-14 NATIONAL GIRLS FOOTBALL TEAM RECEIVE OFFICIAL WELCOME AFTER OUTSTANDING PERFORMANCE IN CFU UNDER 14s SERIES
DEPARTMENT OF SOCIAL DEVELOPMENT SOLICITS FOSTER PARENTING CARE FOR CHILDREN
MINISTER OF EDUCATION AND SOCIAL DEVELOPMENT SHARES POLITICAL PERSPECTIVE
VICTOR MOONEY OF QUEENS, NEW YORK DELIVER ANOTHER ROUND OF TENNIS GEAR TO CHILDREN IN ANGUILLA
– A D V E R T I S E M E N T –
© 2020-2021 The Anguillian Newspaper - Developed by SoCreative .
Front Page News
Regional News
Welcome Back!
Login to your account below
Remember Me
Retrieve your password
Please enter your username or email address to reset your password.
Are you sure want to unlock this post?
Are you sure want to cancel subscription.
Latest News
JFKIAT introduces Synect's ReadySeeGo at JFK Airport's Terminal 4
AHLA Foundation renews apprenticeship contract with U.S. Department of Labor  
Councillor Liz Leffman announced as Experience Oxfordshire Board Member
IMG releases 2023 holiday travel trends
VisitBritain gearing up to host its first trade mission to China since 2019
iCoupon secures Emirates partnership
200 new electric cars for Cabify's operations in Spain
Tourism pact for Scotland and Flanders
Canadian Affair marks five years of fast-growing trade sales
New partnership to strengthen British Columbia as regional hub for sustainable hospitality

Anguilla tourism minister says winter season could be its best ever
Haydn Hughes, Anguilla's Minister of Tourism (Credit: Cayman Islands Department of Tourism).
Next year, Anguilla will break ground on construction of a new terminal building at the Clayton J. Lloyd International Airport, part of a 20-year project with short-, medium- and long-term objectives.
Speaking to reporters at the Caribbean Tourism Organization (CTO)'s Destination Media Briefings in the Cayman Islands last week, Haydn Hughes , Anguilla's Minister of Infrastructure, Communications, Utilities, Housing and Tourism, said pent-up demand for Anguilla continues to be strong, and feedback from most top-selling U.S. travel advisors suggests that 2022's performance will beat the 2019 record tourism performance.
"For many hotels, including those in Anguilla, their Average Daily Rates (ADR) have fully recovered and are up considerably over 2019 and 2021 levels," said Minister Hughes.
"Based on reports from our stakeholders on the forward bookings for fall and winter, we are confident that we will exceed our 2019 arrivals this year, and (the) winter 2023 season will be our best on record." 
A new Blowing Point Ferry Terminal building is expected to be unveiled this December, while the redesign of The Valley Main Road has eased congestion and transformed access for both residents and visitors, with wide open green spaces and upgrades to The Strip.
The destination has seen growth in its American Airlines Miami service, which began operating twice weekly in December 2021, and has mushroomed to eight flights per week starting in November, with 11 weekly flights scheduled over the Christmas holiday period.
Minister Hughes also reported that Aurora Anguilla Resort & Golf Club (formerly CuisinArt) opened in December after a multi-million-dollar renovation and is now under the management of Salamander Hotels & Resorts . Four Seasons Resort and Residences Anguilla has been acquired by the Cayman Islands-based DART , a privately held global investment and development organization; Four Seasons Hotels and Resorts will continue to manage the property.
Vicky Karantzavelou
Vicky  is the co-founder of TravelDailyNews Media Network where she is the  Editor-in Chief . She is also responsible for the daily operation and the financial policy. She holds a Bachelor's degree in Tourism Business Administration from the Technical University of Athens and a Master in Business Administration (MBA) from the University of Wales.
She has many years of both academic and industrial experience within the travel industry. She has written/edited numerous articles in various tourism magazines.
Vicky Karantzavelou https://www.traveldailynews.com/author/vicky-karantzavelou/ AHLA Foundation renews apprenticeship contract with U.S. Department of Labor  
Vicky Karantzavelou https://www.traveldailynews.com/author/vicky-karantzavelou/ VisitBritain gearing up to host its first trade mission to China since 2019
Vicky Karantzavelou https://www.traveldailynews.com/author/vicky-karantzavelou/ 200 new electric cars for Cabify's operations in Spain
Vicky Karantzavelou https://www.traveldailynews.com/author/vicky-karantzavelou/ Canadian Affair marks five years of fast-growing trade sales
Related posts
CTO Secretary-General addresses talent, technology, and the future at HR Conference
CTO announces theme and Social Media showcase for Caribbean Tourism Month 2023
CTO Chairman wants stronger partnerships between banks and small businesses
2023 CMEx Leadership Awards celebrate Trailblazers in Caribbean communications and hospitality
Previous post, ahla foundation announces partnership with u.s. job corps to attract hotel employees, marriott international set to expand its middle east footprint.
Swift global policy action needed for aviation's energy transition
Booking.com's confirmation of phishing attack sparks data breach concerns
LastMinute.com renews access to Sabre content and adopts Sabre Virtual Payments
UFI and AFIDA sign MoU to foster collaboration in the Latin America region
Ecclesiastical cool: Hotel August Antwerp, Belgium
Booking.com: The travel predictions for 2024
Global Travel Collection UK strengthens senior leadership team with internal promotions
Riyadh hotel ADR and RevPAR reached record highs in October
Air Serbia jοins My First Salary program
Introducing e-MAGO at the European Parliament, a project for electrification of Milano Linate and Milano Malpensa Airports
United's tech innovations help travelers save time during record-setting Thanksgiving travel season
Sports tourism in Virginia contributed $2.7 billion in direct spending in 2022
Cvent Excellence Award winners honoured at Cvent CONNECT Europe 2023
Eve and NATS announce collaboration to develop urban air mobility traffic management services
Antwerp Convention Bureau to launch proactive international offering at IBTM 2023
Newcomer Heuro unveils high-speed rail plans connecting Amsterdam, Brussels, London and Paris
Jet2.com and Jet2holidays announce another huge expansion for Summer 2024
Apaleo achieves SOC 2 Type 2 certification, elevating enterprise readiness and security standards
Aena Ventures announces the winning startups of its 2nd edition
From Portugal's coast, Immerso Hotel joins Design Hotels
Latest trends in UAE and Saudi Arabian inbound and outbound travel will further develop GCC tourism, says ATM partner
European air fares rising way above inflation and airport charges
U.S. Travel Association hires Ishma Haider as Vice President, Group Travel
Egyptair announces order for 10 A350-900s to meet growing demand for air travel
Holland America Line's 2025-2026 South America and Antarctica cruises feature iconic cites and UNESCO experiences
Potential for European flight impacts if Icelandic volcano erupts, says AccuWeather
Compassion is 'Inn': Wyndham Hotels & Resorts wins national award from PETA for saying no to down
Jazeera Airways nets KD13.27 million in profit for first nine months of 2023
Madrid hotels post highest ADR and RevPAR on record in October
Golden visa comparison: Spain vs Cyprus
KBRA affirms AA- Senior Lien Bond Rating and A+ Subordinate Bond Rating for Metropolitan Nashville Airport Authority
IHG Hotels and Resorts boosts presence in Al Shafa, Taif with dual hotel signing in line with Saudi Arabia's Vision 2030
Emerging Travel Group reports record profit
Etihad Airways' newest 787-9 Dreamliner on display at Dubai Airshow
voco hotels signs 25th Americas property in Missoula, Mont.
German passenger federation PRO BAHN presents ALLRAIL with its Annual Award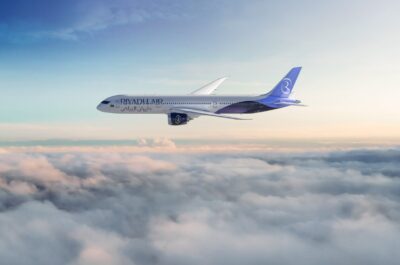 The next chapter for the skies arrives as Riyadh Air unveils the second of its permanent dual-livery designs at Dubai Airshow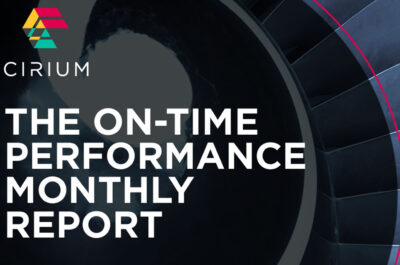 On-time excellence takes flight in October, according to Cirium
Inspiring talents in the hospitality sector rewarded
Qatar Airways took the stage on the first day of the Dubai Airshow 2023
Royal Jordanian grows its long-haul fleet with order for Boeing 787-9 Dreamliners
airBaltic places new order, eyes expansion to 100 Airbus A220-300s by 2030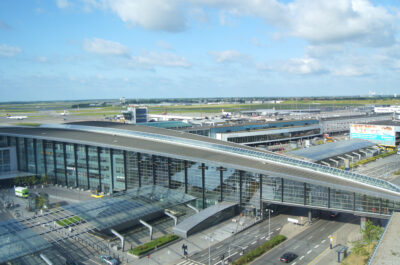 Prosegur Change signs deal to operate foreign exchange services at Copenhagen Airport 
BMA House welcomes leading agencies and corporates to an evening of elegance and sustainability
Fraport traffic figures – October 2023: Passenger numbers and aircraft movements still climbing
WTTC appoints Gloria Fluxà as Vice-Chair and Chair of its Sustainability Committee
Burj Khalifa lights up for Etihad's 20th anniversary
Second phase of runway construction works at Corfu Airport "Ioannis Kapodistrias"
Aena's airports in Spain registered more than 26.6 million passengers in October
Exhibitions &  Conferences Alliance and International Federation of Exhibition and Event Services announce new partnership
Eve and Kookiejar to develop urban air traffic management system for operations in Dubai
Emirates places US$ 52 billion wide-body aircraft order at Dubai Airshow 2023
Five stunning villas to escape to on your next trip
Hilton to make historic debut in Monaco with Curio Collection by Hilton Hotel
Tips for driving safely around NYC
No, you can't have an apartment in Niseko for the ski season
Ski holidays by rail – Why more of us are exploring by train
Who is Andy Potts? Exploring the talented author, editor and journalist
Embraer's E195-E2 receives teep Approach Certification for London City Airport operations
Wilderness announces rebuild of Tubu Tree and Little Tubu in the Okavango Delta
TUS Airways boosts its growing network with the launch of Flights to Bucharest
Petros Mavros, Executive Chef: A meal made with love, attention, and freshness contributes to a hotel's reputation
New full-service resort now underway in Gulf Shores, Alabama
Thales' AVANT Up selected for Emirates' 777X aircraft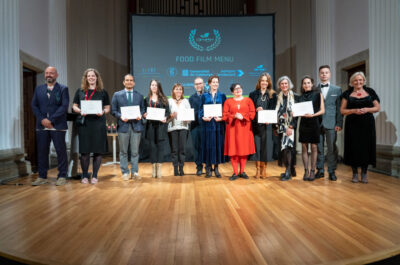 Winners of the Food Film Menu 2023 revealed
Emirates launches limited edition luggage and accessories made from upcycled aircraft interiors
Irongate and Hilton announce the future febut of Wākea Waikiki Beach, LXR Hotels & Resorts
New report shows The Shannon Airport Group delivers a major contribution of almost 4bn euros to the Irish economy
Casa Chameleon at Las Catalinas joins the prestigious Relais & Chateux Collection
The Travel Agent Next Door honored with 2023 Educational Excellence Award by The Travel Institute
Margarita launches at Katowice Airport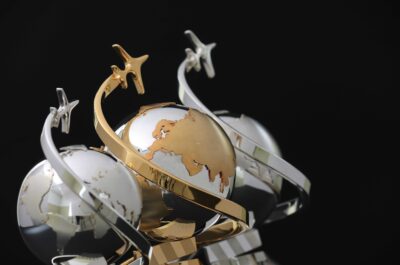 Valencia welcomes the World Tourism Film Awards 2023
United applies to become first U.S. carrier to fly nonstop between Houston and Tokyo-Haneda Airports
Emirates Group announces record half-year performance for 2023-24
Graduate Hotels announces forthcoming Graduate Princeton, opening Spring 2024
Travel and tourism sector deal activity down by 31.8% YoY during January-October 2023, finds GlobalData
Angola extends visa-free stay for South African travellers
Spotnana launches next-generation rail shopping experience powered by Trainline's global partner API
Embraer Commercial Aviation appoints Marie-Louise Philippe Vice President Sales & Marketing, Head of Region for Europe & Central Asia
Latest report from FREENOW and GBTA examines the evolution of ground transportation in Europe for business travel
Barbican appoints Jackie Boughton as Director of Commercial
Baird/STR Hotel Stock Index down 2.4% in October
ICAO and IAEA to enhance transport of vital radioactive materials
onefinestay unveils new luxury chalets in the Rocky Mountains
Survey reveals gap between awareness and adoption of AI in events Industry
The Grand Hyatt Brand set to debut in Utah
AHLA sues Biden Administration over franchise-model destroying rule
Air Serbia started flights to Porto
Air traffic remains significant but faces challenges
Emirates celebrates 15 years of connecting Los Angeles with its global network
UNWTO celebrates Qatar Tourism Awards to recognize excellence in the sector
Tourism's importance for growth highlighted in World Economic Outlook Report
How travel can help you find your dream home
Advito partners with eco.mio to bring GATE4 emissions methodology into multiple online booking tools 
Intelligent Hospitality announces a new partnership with Zucchetti North America
Skål International elects Annette Cardenas as first latina President in landmark governance reform
Unveiling the "CCRA Forest" biodiversity project, planting 1,200 trees this year with a project goal of 53,000 trees total
easyJet becomes Europe's first low-cost airline to offer bag collection, delivery, and door-to-door services
Quicktext and Valentin Hotel Group announce partnership to elevate guest experiences
accesso to unveil enhanced accesso Passport eCommerce solution at IAAPA Expo Orlando 2023
Lau Su Kiean appointed Executive Chef of DAO at Hotel Mousai Puerto Vallarta
Geluxe launches: Premium active travel with community at its core
Montage Laguna Beach appoints Armando Campos as Hotel Manager
RoomRaccoon expands global marketplace with HyperGuest
Up Norway: New Nordic Wellness Journey through Scandinavia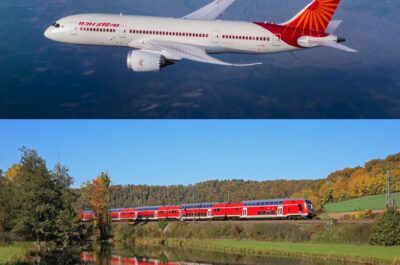 Air India now provides air-rail connections across 5,600 train stations in Germany on Deutsche Bahn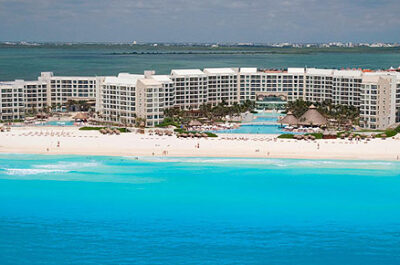 Latin America's hotel construction pipeline surges in Q3 2023 with new projects and construction start initiatives
Minor Hotels to debut in Paris with addition of three hotels
Herdade da Malhadinha Nova accepted into global luxury travel group Virtuoso
OTA Insight rebrands as Lighthouse to illuminate new capabilities and launch of a unified commercial platform
Israel-Hamas war slows the recovery of global air travel
Thales appoints Abdelhafid Mordi as CEO in the UAE
Nobu Hospitality continues to fortify trade partnerships with expansion of "NB" chain code
Shashi Hotel Mountain View awarded prestigious LEED Green Building Gold Certification
Juneyao Air announces a new route to Europe nonstop service from Shanghai to Athens in April 2024
Boutique Hotel Alhambra announces the appointment of new General Manager
Introducing "Calimala The West", a brand new addition to Hotel Calimala, Florence
AHLA Foundation names Jessica Janis as an Honorary Trustee
Why are casino travel tours so popular
Traveling to London for the first time – Check up on the essentials
Top travel agents recognized during awards ceremony at 2023 Dream Vacations and CruiseOne National Conference
How students cycling across Bangladesh are raising awareness of climate change impacts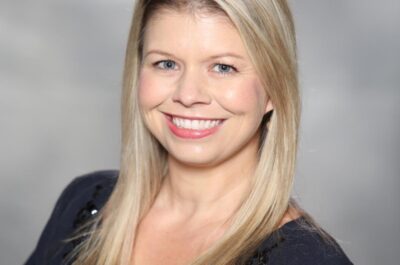 Zartico names new Vice President of Marketing
The STAY WYSE Hostel Conference heads to Munich, Germany in 2024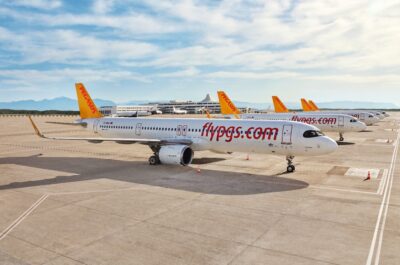 Birmingham Airport bolsters global connectivity with Pegasus Airlines
Variety Cruises West Africa itineraries are back after a three-year lull
Aurora Expeditions announces new offers for select voyages in 2024 – 2025
Introducing Two Travel: Latin America's premiere group travel concierge
Zulal Wellness Resort by Chiva-Som appoints Mayssam Abdulkhalek as Executive Chef
Catalonia officially awarded World Region of Gastronomy 2025
The Alexandrian and Morrison House appoint Tobias Arff as General Manager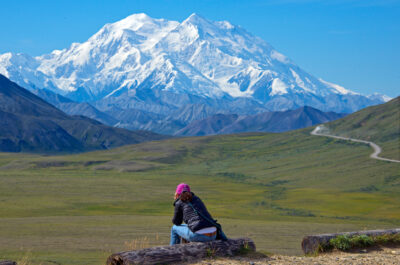 More access to wildlife and glaciers, new experiences and tours for all guests in Denali Highlight HAL's 2025 Alaska Cruisetours
Azores Airlines offers Simple fare on all its routes
50 Degrees North becomes a Certified B Corporation
Celebrity Cruises takes delivery of highly anticipated Celebrity Ascent
Economic Commission for Africa and Inter-Governmental Authority on Development join forces to promote sustainable tourism in Eastern Africa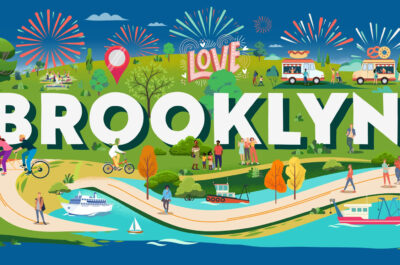 A Tru grows in Brooklyn: Hilton's game‑changing midscale brand announces first New York City property
Key Data becomes exclusive data partner of The Association of Scotland's Self-Caterers
ROOMS, Georgia's acclaimed hotel brand, expands with the launch of ROOMS Batumi
camperboerse.com launches with new Internet booking engine for motorhome travel from ISO Travel Solutions
Airbnb introduces Guest Favorites, a collection of the 2 million most-loved homes on Airbnb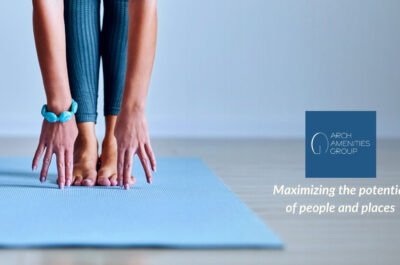 Arch Amenities Group expands business operations into Canada with the acquisition of Personal Best
Marriott International signs agreement with Patmos Aktis Suites & Spa
Wizz Air and Menzies Aviation perform fully electric turns at Budapest Airport
Westminster Venue Collection appoints new Chair – Paul Martins of Broadway House – Make Venues
United to offer more flights than ever to Florida this Winter
Jerne releases industry-first study of travel creator partnerships
A documentary exposes concerns among pilots and cabin crew in European aviation, says ECA
SAS and Apollo extend partnership agreement 
Almost half of all global destinations now offer Digital Nomad Visas
The Regional Corporation of Tourism of the Valparaíso region, Chile, obtains UNWTO.QUEST Certification
The International Cruise Summit in Madrid will bring together executives from more than 25 cruise lines
U.S. hotel profitability reflects gains in corporate demand and groups
Azamara appoints new executive leadership
International Symposium on Destination Stewardship inspires the future of global tourism
Discover the best Valorant accounts for sale: Where and how to find them
TPE customers advised to check their journeys ahead of upcoming timetable change
KSL Resorts announces new Global Sales Director
The NFT controversy chronicles with digital basel
250,000 UK & Ireland visitors in 2025 is the new target, says Jamaica's Minister of Tourism
ITA Airways: New London City Airport – Milan Linate connection with the Airbus A220-100
SSP opens new AI-powered stores at Oslo Airport and Dublin Airport
iCoupon announces partnership with Marabu
easyJet launches new routes for summer 2024
InnSpire and Techlive expand partnership with the addition of airtime cloud-based digital streaming service
Rental Escapes strikes gold with curated collection of French villas and exclusive tickets for the 2024 Summer Olympics
Morocco creates a sensation at WTM London 2023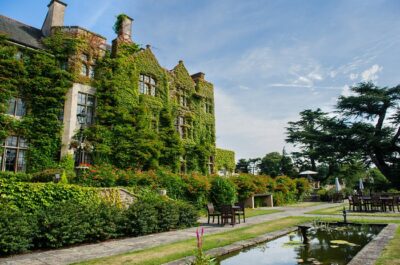 Pennyhill Park Hotel & Spa adopts VingCard Door Lock technology for enhanced security and solution reliability
Travelex appoints Global Retail Director to drive retail excellence and market growth
Hyatt Centric Buckhead Atlanta partners with CorePower Yoga to offer wellness for meetings and events
Keith Baron appointed Chief Operating Officer at Perillo Tours
Sabre and Trainline Partner Solutions deliver access to enhanced rail network information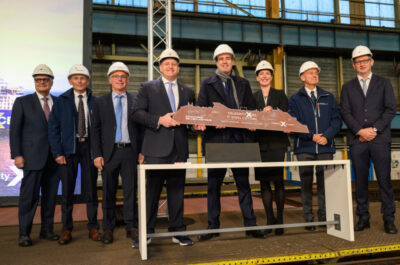 Celebrity Cruises reveals name of next Edge Series ship
Finnair brings back flights to Nagoya; updates its winter '24 traffic programme
Sustainable tree hotel My Arbor becomes new Green Pearls partner
CarTrawler announces long-term, exclusive partnership with Wizz Air
Hotelbeds partners with Barceló Hotel Group to expand travel opportunities for its clients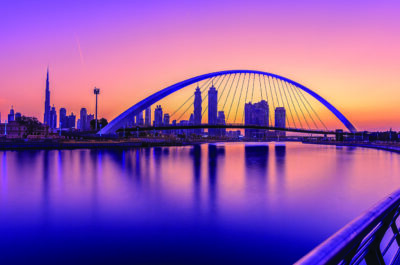 Dubai Airshow and COP28 push hotel bookings
Ras Al Khaimah Tourism Development Authority and OMRAN Group forge strategic partnership to boost cross-destination tourism
President of Mallorca presents the islands Responsible Tourism Pledge
The number of direct passengers at Riga Airport has returned to the pre-pandemic level
Latest Cvent Planner Sourcing Report reveals 67% of planners across Europe have increased business event budgets amid rising costs
UFI Global Congress in Las Vegas "goes beyond"
SAS Traffic figures – October 2023: Load factor to 76.3%
Europe's tourism displays a strong rebound, but remains uneven across the region
Plan Your Stay In Paradise
No Favorites
Welcome to Paradise
What do you speak?
What are you looking for ?
Immigration, getting to anguilla, places to stay.
Getting Here
Getting Around
Local Currency
Getting Married
Explore our Island
Yours to explore and experience, jump to section, anguilla's capital, the valley, is located in the center of the island., anguilla's capital.
It is the home of government and commerce, the Clayton J. Lloyd International Airport, and the Anguilla Tourist Board. Here you will also find the island's only surviving plantation house, the beautifully restored Wallblake House, built in 1785, offers a glimpse into Anguilla's colonial heritage.
Wallblake house built in 1785
On the road to Crocus Hill is the area of town that Anguillians refer to as The Old Valley. Here there are a number of architectural examples from Anguilla's history — Ebenezer's Methodist Church, Miss Marjorie's House, The Warden's Place, Rose Cottage, and other graceful buildings, all a reminder of Anguilla's beautiful past.
Ebenezer's Methodist Church
The legendary Lloyds B&B, in operation since the 1950's, a selection of Charming Escapes, and the luxury villa resort CeBlue overlooking Crocus Bay are all situated in and around The Valley.
THE HEART OF ANGUILLA'S TOURISM INDUSTRY
The West End is the heart of Anguilla's tourism industry, home of many of the island's traditional five star resorts, including the Four Seasons Resort & Residences, Aurora Anguilla Resort and Golf Club, Malliouhana, An Auberge Resort, Altamer and Cove Castles.
Altamer resort
It is also where Anguilla's culinary fame was born, led by iconic restaurants such as Blanchards, and followed by establishments like Jacala, Mangos and Straw Hat.
Seaside Dining at Mangos on Barnes Bay in West End
The spectacular beaches of the West End — Meads Bay, Rendezvous Bay, Maundays Bay, Barnes Bay, Long Bay, Cove Bay – glistening arcs of powder soft sand framing azure seas, these are the hallmarks of the Anguillian vacation experience.
Still waters at Meads Bay
ANGUILLA'S POINT OF ENTRY
Blowing point.
The Blowing Point Ferry Terminal is the point of entry for most visitors to Anguilla, who arrive via the public or private ferries from St. Martin/Sint Maarten. Blowing Point beach is the location of one of the island's most popular attractions, the Dolphin Discovery program.
Ferry terminal at Blowing Point
The area is also home to some of the island's finest villa estates, at Little Harbour and Lockrum.
Eastern End
The eastern end of the island is rapidly developing as an alternative tourism center to the West End. Blessed with the magnificent Shoal Bay East beach, new properties such as the Zemi Beach House Resort & Spa and Manoah Boutique hotel have opened in the last two years.
Relax at Shoal Bay east
Tourism pioneers Shoal Bay Villas and Serenity Cottages paved the way, and the area now boasts a host of popular restaurants and beach bars, and a day spa.
Shoal Bay Villas
ANGUILLA'S QUAINT FISHING VILLAGE
Island harbour.
Anguilla's quaint fishing village, Island Harbour, sits on the eastern end of Anguilla. Colorful boats moor in this protected cove, and the fishing pier juts out towards the conch-lined island of Scilly Cay. Stand at the end of the pier and wave your arms and a tiny dinghy will motor across to take you over to the island for a spectacular lunch and heady rum punch. Children jump and fish from the pier, while their parents tend to their boats and the day's catch.
Fishing boats at Island Harbour
Island Harbour is home to the annual Festival del Mar on the Easter weekend, a celebration of all things from the sea that includes a seafood festival, culinary competitions, swimming and fishing tournaments, lots of music and the national pastime, Boatracing. It is also home to one of Anguilla's oldest and most popular eateries, the Hibernia Restaurant and Art Gallery..
Festival Del Mar in Island Harbour
Offshore Cays
Six nearby islands belong to Anguilla: Scrub Island, Sombrero, Dog Island, Sandy Island, Prickly Pear and Anguillita. Many tour companies offer "Anguilla by Sea" tours, which take you to one or more of these islands for a day of swimming, snorkeling and fantastic food.
Scrub Island is the largest of the offshore cays, and it is devoid of development, your perfect private island. Activities here include Wildlife observation, over 34 species of birds that have been recorded, snorkeling with turtles, fish and stingray, and swimming in emerald glowing lagoons. The trip to Scrub Island takes approximately 20 minutes from Island Harbour.
Aerial view of Scrub Island
Sombrero Island has an interesting history as it was a major source of guano mining in the nineteenth century. In 1856 the Americans claimed the island from the British, and in a short period of time quarried over 100,000 tons of phosphate as fertilizer for the exhausted lands of the southern states. Today Sombrero has been designated an important bird area by Bird Life International because of its breeding seabirds, and the surrounding waters are feeding areas for Hawksbill turtles.
Sombrero Island from sea
Bird Life International has also identified Dog Island as an important bird area, as it is home to large populations of nesting seabirds, mainly sooty terns, over 100,000 pairs, along with nine other species. A large colony of magnificent Frigate Birds nests on the eastern end of the island, along with flocks of Masked and Brown Boobies. It is also an interesting dive location, for experienced divers because of strong currents.
Bird activity on Dog Island
Sandy Island , a five-minute boat ride from Sandy Ground with Captain Jojo, is the proud home of Anguilla's newest music festival, Livin' the Sun, which takes place in November. An amazing restaurant, resident masseuse, hammocks, lounges and spectacular snorkeling make a trip to Sandy island a truly memorable experience.
Aerial view of Sandy Island
There are two restaurants on Prickly Pear , Agatha's, which has been in operation for twenty years, and the more recent newcomer, Johnno's at Prickly Pear. Both offer a great selection of cocktails and seafood, beach chairs, snorkeling gear, thatch umbrellas and stunning vistas of turquoise seas.
Views for Prickly Pear
Anguillita island is the southernmost of Anguilla's cays, a small, rocky uninhabited island that has good snorkeling and scuba diving conditions.
Anguilla   Travel Guide
Courtesy of daniloforcellini/Getty Images
11 Best Things To Do in Anguilla
Updated July 15, 2022
Soft sands and clear blue waters lure many of Anguilla's visitors to spend the majority of their time sunbathing or trying a water sport. Shoal Bay East is a beloved white sand beach for relaxation, Little Bay is popular for snorkeling and you
Meads Bay Meads Bay free
Located on the western end of Anguilla, Meads Bay is beloved for its silky-smooth sand, aquamarine waters and gorgeous views. Plus, recent visitors said this beach is never as crowded as  Shoal Bay East , and there are many places to eat. Travelers and locals recommend dining at Blanchards Beach Shack, which is open Monday through Saturday from noon to 8 p.m.
Like the rest of Anguilla's beaches, it is free to spend the day here. Keep in mind that the waters can get a bit rough during the winter season (December through January), but are usually mild during the summer. The easiest way to get to Meads Bay is via taxi, unless you're staying at a hotel that's within walking distance of the beach.
Shoal Bay East Shoal Bay East free
Anguilla has approximately 35 beaches, but the most popular one is Shoal Bay East. This northern shore has long entertained daytrippers from St. Martin-St. Maarten , so there are plenty of bars and restaurants, plus rental equipment for snorkeling, parasailing and scuba diving.
Recent visitors say that a trip to this beach is an absolute must-see, and recommend renting a few snorkels and making a day of it. While this beach is popular and known to attract crowds, recent travelers remarked they did not have trouble finding a quiet spot to relax.
Rendezvous Bay Rendezvous Bay free
This 2-mile slice of paradise may be reason enough to visit Anguilla. With calm enough waters for even the least confident swimmers and the mellow sounds of Dune Preserve in the background, Rendezvous is an idyllic retreat for vacationers looking to escape Shoal Bay East 's hustle and tourist bustle.
Rendezvous is free to enter and easy to enjoy any day of the week. But if you really want to get away from it all, avoid the beach on Sunday afternoons and Tuesday through Sunday evenings, when crowds gather for Dune Preserve's live music. This southwestern beach also hosts the Moonsplash Music Festival every March.
Crocus Bay Crocus Bay free
Beachgoers looking for a destination mostly free of commercial development flock to Crocus Bay. Located on the north side of the island east of Sandy Ground , its secluded feeling is disturbed only by motorboats dropping off tourists, according to recent visitors. Upscale Da'Vida Restaurant, the one commercial establishment in the area, offers food, drinks, beach chairs, and snorkeling and boat rentals.
Recent travelers agree that its reputation for a calm atmosphere remains intact despite an increase in visitor traffic. Parking is available nearby. A nearby hotel suggests that the most adventurous travelers may combine a visit to Crocus Bay with a swim out to Little Bay (which is otherwise accessible only by boat). Note that this should be attempted only in calm waters. Little Bay is more prudently visited by paying for a nearby boat rental.
Dune Preserve Dune Preserve
Plenty of Anguilla vacationers have never heard of the musician Bankie Banx or his beachside restaurant and lounge, Dune Preserve. So consider making an evening trip to this Rendezvous Bay hot spot to get acquainted. After a successful music and touring career as a reggae artist, native Anguillan Banx returned home to open this marquee live music spot. The relaxed wooden beach bar receives plenty of lunchtime traffic from the nearby beach's sunbathers (visit the  website for lunch and dinner hours), but you should visit in the evening. Several nights a week Banx takes to the stage to entertain his patrons. Sometimes he's joined on stage by famous friends like Jimmy Buffett, Marcia Griffiths and John Mayer. 
According to travelers, Dune Preserve is definitely worth experiencing; however, visitors do warn that prices for drinks are a bit steep here. The Dune Preserve is open Tuesday through Sunday.
Sandy Ground Sandy Ground free
Sandy's is the beach on Anguilla for fun. So pack your towel and swimsuit, but leave your beach reading at your hotel; you won't have time to lounge around here. Located in front of numerous restaurants, (including the popular Johnno's Beach Stop and Elvis' Beach Bar), this western beach is also Anguilla's main harbor, and it's jiving at all times of day. Sandy Ground especially receives a lot of traffic from foreign sailors and families (all those food joints and accessible bathrooms nearby are hard to resist). Sandy Ground is a public beach open all hours every day, but some travelers found it less pristine and relaxed than other options.
For those wishing to visit the area, enjoy greater solitude and additional water sports by traveling to nearby Sandy Island. To access this tiny strip of pristine white beach, take a small boat from Sandy Ground wharf for about $40 roundtrip. The boats leave hourly beginning at 11am; private charters are also available. On the island there is a bar offering pricey drinks and barbeque lunches, but snorkeling the reefs is the main attraction on Sandy Island.
Little Bay Little Bay
For a memorable beach experience, travelers suggest you sneak away to Little Bay, a cove carved into western Anguilla. Couples particularly enjoy snorkeling and swimming in the aquamarine water there, especially in the morning or in the late afternoon. Recent visitors spotted sea turtles and a variety of birds.
The only way to get to this hidden cove is by boat: Once you get to Crocus Bay , look for a man named Calvin – he sets up camp under a mahogany tree, and he can also be reached by phone: 1 (264) 772-1332. Calvin will take you to and from Little Bay for a round-trip fee of $15 per person.
Tradition Sailing Charters Tradition Sailing Charters
Anguilla's star attractions are its beaches and excellent food. Get the most out of both with a sailing tour from Tradition Sailing Charters on its 50-foot gaff rigged sloop. Offering three packages as well as custom private charters, this is a splurge with options for every type of beachgoer. Depending on the package you select, you could spend hours sailing, snorkeling, exploring Prickly Pear Cays , sampling delicious cuisine or watching the sunset.
All three sailing packages – the Prickly Pear Lobster Lunch Day Sail, Half-Day Little Bay Sail & Snorkel Adventure, and Tradition's Sunset Sail – received rave reviews from recent travelers. Visitors especially praised the knowledgeable staff (including owner and captain Laurie Gumbs), tasty food and drinks, and the comfortable atmosphere aboard the sailboat. Despite the upscale price of the trips, many visitors commented that the excursion was worth every penny.
Maundays Bay Beach Maundays Bay Beach free
Near the southwestern tip of Anguilla lies Maundays Bay Beach, which recent visitors consider a must-see. The beautiful crescent moon-shaped beach is uncrowded, with calm waters during the peak winter tourism season, making it ideal for recreational swimming. Like most of the island's beaches, Maundays Bay boasts white sands and clear blue waters. Chairs are available to rent for those who prefer to take in the swimmers and snorkelers from afar.
Although the beach is free and public, entry is via guard gate due to its proximity to Belmond Cap Juluca Resort . There is free public parking near the resort.
Prickly Pear Cays Prickly Pear Cays
Hop on a boat from Sandy Ground to experience one of the more tranquil and picturesque beaches of the Caribbean: The Prickly Pear Cays are two small uninhabited islands located 6 miles from the mainland. The area has become popular with travelers (especially couples and families) thanks to the islands' shallow, calm swimming waters, plus the cute canaries and finches that willingly come to feed from visitors' hands.
You'll find plenty of beach chairs for rental on the cays and an on-site restaurant that's open Tuesdays through Sundays to serve refreshments, lunch and dinner. But the experience will set you back; the boat trip can cost at least $50 per person, and does not include food or water sports rentals. Still, some recent travelers insist the trip is worth it. Consider saving some money by packing a picnic for your day away.
Heritage Collection Museum Heritage Collection Museum
Read More »
Explore More of Anguilla
Best Hotels
When To Visit
If you make a purchase from our site, we may earn a commission. This does not affect the quality or independence of our editorial content.
Recommended
44 Cheap Tropical Vacations That Feel Expensive
Holly Johnson|Alissa Grisler November 10, 2023
18 Fall Family Vacation Ideas
Amanda Norcross September 11, 2023
The 26 Best Zoos in the U.S.
Rachael Hood August 11, 2023
30 Fun Fall Weekend Getaways for 2023
Holly Johnson July 18, 2023
The 32 Best Dog-Friendly Beaches in the U.S.
Gwen Pratesi July 14, 2023
The 21 Top Ecolodges Around the World
Mackenzie Roche|Amanda Norcross June 30, 2023
The 26 Best Fall Festivals in the U.S. for 2023
Katie Hearsum|Timothy J. Forster June 28, 2023
27 Amazon Prime Day Luggage Deals You Can Shop Now
Amanda Norcross June 27, 2023
The 34 Best Couples Vacations
Gwen Pratesi June 26, 2023
Carry-on Luggage Sizes by Airline
Amanda Norcross June 26, 2023
News about Anguilla
Top Anguilla News
What is Anguilla like, a small paradise in the Caribbean
Escape to paradise: A-listers' hidden heaven revealed!
Eastern Caribbean Territories Prepare for Hurricane Tammy - La Prensa Latina Media
Latest news stories.
Native Wildlife Flourishing Again After Another Caribbean Island Rid of Mice
These are lucky times for the archipelago whose websites end with.ai
'Karen of the highest order': RHONY's Erin Lichy slammed as she labels Ubah Hassan 'angry Black woman'
Does Brynn Whitfield have a crush on Jenna Lyons? 'RHONY' star takes flirting to next level with newly single co-star
RHONY's Erin Lichy Regrets Snitching on Jenna Lyons' Refusal to Fly Coach
RHONY's Erin Lichy Will Never Prank Again After Girls' Trip
Who are Sai De Silva's parents? 'RHONY' star not happy with co-star Jessel Taank's comparison of childhood 'struggles'
Local news publishers.
Related Locations
Breaking News Topics Related to Anguilla
How a government shutdown could upend holiday travel
WASHINGTON — Transportation Security Administration officers and air traffic controllers across the country could be working without pay during the Thanksgiving travel rush as the U.S. heads toward a government shutdown days before a record number of air passengers are expected at U.S. airports.
The federal government will shut down and be unable to continue paying its workers starting Saturday unless Congress passes a new funding bill. While airport security and air traffic controllers will still be required to show up for work without pay, past shutdowns have led to increases in absenteeism, which could be a recipe for flight delays and extreme security lines for holiday travelers. 
The air travel workforce is already stretched thin, with TSA officers and air traffic controllers working mandatory overtime amid staffing shortages and a record number of air travelers. The financial uncertainty of not being paid could put even more strain on the system, making it difficult for some to afford the child care and transportation needed to get to work, while others could be forced to take on second jobs. 
"If we're going to shut down, it's going to be ugly. I'm very concerned about the mental state of the employees and how long they're willing to endure this government shutdown," said an official with the union representing TSA employees, Johnny Jones, a transportation security officer at Dallas-Fort Worth International Airport. "The No. 1 thing that they're thinking about is that next paycheck."
The TSA expects an increase in travelers over the Thanksgiving holiday period, with the busiest day being the Sunday after Thanksgiving, when a record 3 million people are expected to fly.
House Republicans will try again to pass a short-term budget this week, but with just five legislative days left until the deadline, there is little room for error. Over the weekend, House Republicans put forth an unusual approach to averting a shutdown by proposing several spending bills needed to keep the government open into January to bring together opposing Republican factions. 
During the last shutdown, which began on Dec. 22, 2018, travelers faced longer security screening lines after TSA officer call-outs increased as much as threefold at Dallas-Fort Worth International Airport and the absentee rate among airport screeners peaked at 10%, compared to the average 3% absence rate, according to a report by the research firm Tourism Economics.
Biden administration officials have begun warning about the toll a shutdown could have on employees and the ripple effect it could have on travelers.
"The last government shutdown in 2019 was 35 days, and when you go 35 days without a source of income, that's very, very hard," TSA Administrator David Pekoske said in an interview on NBC's "TODAY" show. "It's hard to put gas in your car. It's hard to pay for parking, hard to pay for child care. So the longer a shutdown goes, the bigger the impact on us." 
During the last shutdown, airports across the Northeast experienced major delays after an increased number of air traffic controllers called out sick. Hours after the air travel disruptions, the White House announced a deal to reopen the government. 
This time, the impact on air travel could be felt much sooner and more acutely given how thinly stretched the air travel workforce already is, said Joe McCartin, the executive director of the Kalmanovitz Initiative for Labor and the Working Poor at Georgetown University, who has studied past air travel labor disputes. 
"The understaffing at air traffic control facilities is significantly worse now than it was in 2019, so you already have air traffic controllers who are working under more pressure. A lot of them are working mandatory six-day weeks," McCartin said. "They are already under stress, so if you were to add to that anything like what happened in 2019, where you have an extended shutdown where people are not being paid, and if that also coincides with the holiday season, I think it's a very tenuous situation."
Federal Aviation Administration and TSA employees are prohibited from going on strike or organizing sickouts under federal law, but McCartin said nothing prevents individual employees from calling out sick. 
Rail travel could also feel the effects of a shutdown. Amtrak employees will continue to be paid, but during past shutdowns, some Federal Railroad Administration personnel have been furloughed and employees with the Office of Railroad Safety worked without pay.
If the government shuts down, federal workers will receive the paychecks they are scheduled to receive through Saturday, an administration official said. After that, workers wouldn't receive any additional pay until Congress passes a budget. In past shutdowns, Congress has appropriated back pay to reimburse federal employees for the period where they weren't paid.  
TSA workers and union leaders held a rally outside Hartsfield-Jackson Atlanta International Airport on Friday calling on Congress to act and prevent a shutdown. 
"This is the busiest airport in the world, and the [transportation security officers] here work around the clock to make sure that all of these travelers reach their destination safely," Tatishka Thomas, a union leader with the American Federation of Government Employees, which represents TSA agents, said during the rally. "The fact that certain members of Congress are willing to play chicken with the pay of these unsung heroes is unconscionable."

Shannon Pettypiece is senior policy reporter for NBC News digital.
Recommended
Us tourist, 75, dies after bahamas excursion boat sinks in choppy waters.
View Author Archive
Get author RSS feed
Thanks for contacting us. We've received your submission.
An elderly American tourist died Tuesday after a ferry carrying cruise ship passengers to the Blue Lagoon Island in the Bahamas began to sink in choppy waters.
The privately operated ferry, which offers cruise ships that call into the Bahamas popular excursions, had been headed from Paradise Island in Nassau to the Blue Lagoon Island when it started to sink.
Terrifying footage captured panicked passengers in orange life jackets clinging onto the two-deck ferry as it tilts dramatically to one side.
Passengers appear to fall to one side of the boat as the ship floats over rocky waters, and in later footage, the tourists can be seen jumping into the ocean.
A 75-year-old American woman from Colorado died in the incident, local police told Bahamas newspaper Tribune 242.
The woman has not been publicly named, and the exact circumstances surrounding her death remain unclear.
The ferry full of tourists was nearing its destination when conditions on the water began to deteriorate, American tourist Kelly Schissel said in a TikTok recapping the horrifying incident.
"One of the crewmembers who was downstairs ran upstairs and was crying, absolutely bawling, and grabbing a life jacket. That's when everybody was like . . . this is real, something's happening," Schissel said in the TikTok.
As water began to fill the ship's main deck, passengers put on life jackets and moved to the boat's top level.
According to Schissel, several crew members were in hysterics over the incident and therefore unable to instruct passengers on what to do.
"Once we realized we were starting to sink, and we saw the water coming in, people were screaming and people were freaking out so we all got our life jackets on," she said. "We were waiting for the staff to direct us on what to do, and they didn't."
Other video shows passengers eventually began to jump out of the sinking ship into the bright blue water below.
While it looked beautiful, Schissel said the waters were rough, and many people struggled to keep their heads above the choppy waves.
Eventually, rescue boats were called to the scene.
Several good samaritans in boats nearby also took in some of the ferry's passengers, Schissel said.
Two of the boat's passengers were taken to a nearby hospital to receive treatment, the tour operator told The Maritime Executive.
The circumstances surrounding the 75-year-old woman's death are currently under investigation.
Share this article:
Advertisement
We've detected unusual activity from your computer network
To continue, please click the box below to let us know you're not a robot.
Why did this happen?
Please make sure your browser supports JavaScript and cookies and that you are not blocking them from loading. For more information you can review our Terms of Service and Cookie Policy .
For inquiries related to this message please contact our support team and provide the reference ID below.