Black Friday Sale: The year's best deals Up to 70% OFF
Destinations
Rhine cruises in november 2023.
Nov '23
Dec '23
Jan '24
Feb '24
Mar '24
Apr '24
May '24
Jun '24
Jul '24
Aug '24
Sep '24
Oct '24
25 Rhine river cruises in November 2023 with 16 reviews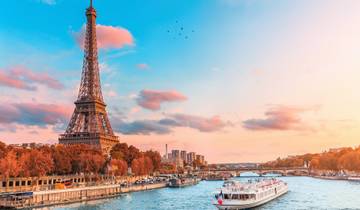 Short Break in Paris (port-to-port cruise)
"The tour was great, I had a lot of fun. I'm just not used to much structure when..."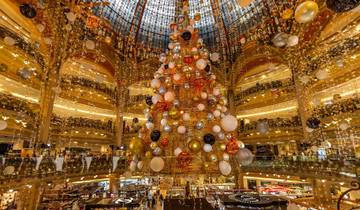 PREMIUM Rhine Christmas Markets (6 destinations)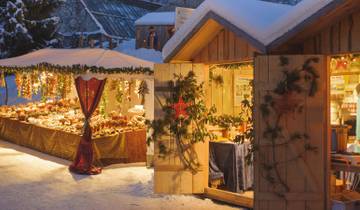 Christmas Time on the Rhine (Start Frankfurt, End Basel)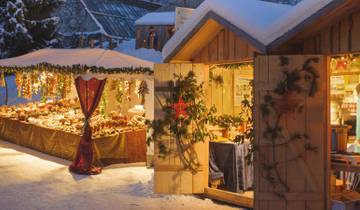 Christmas Time on the Rhine (Start Frankfurt, End Zurich)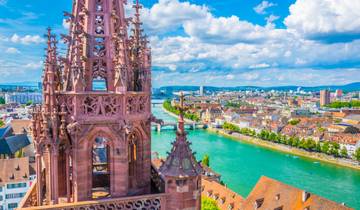 Christmas Markets on the Rhine 2023 Start Basel, End Amsterdam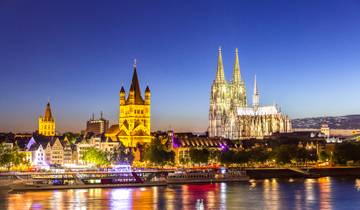 PREMIUM Rhine Christmas Markets - Autumn-Hits 2023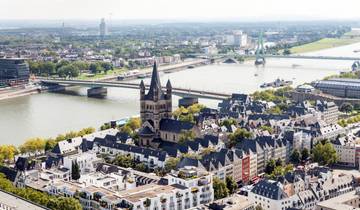 Magic of Advent on the Rhine (Cologne - Strasbourg)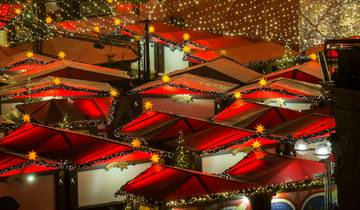 Rhine Holiday Markets (2023) (Cologne to Basel, 2023)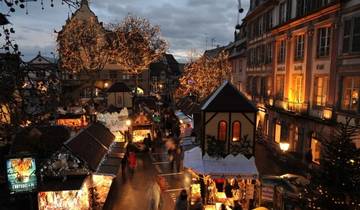 Christmas in Alsace and show at the Royal Palace (port-to-port)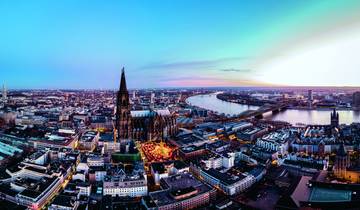 Magic of Advent on the Rhine (Strasbourg - Cologne) (5 destinations)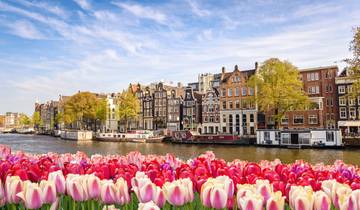 Christmas on the Rhine Amsterdam to Basel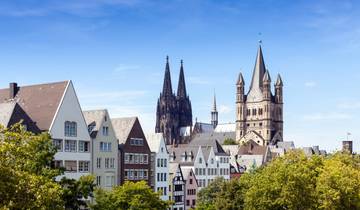 PREMIUM Rhine Enchanting Christmas Markets - Autumn-Hits 2023 (7 destinations)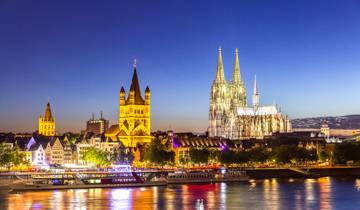 PREMIUM Rhine Enchanting Christmas Markets - Autumn-Hits 2023 (6 destinations)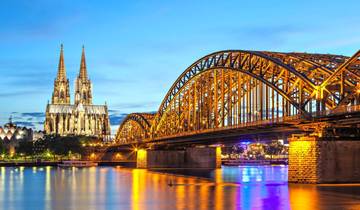 Prague & Christmas Markets of Europe (Start Prague, End Amsterdam)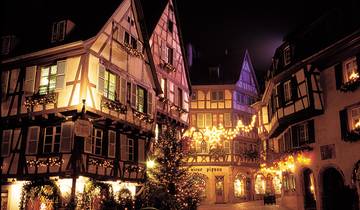 Christmas markets in Alsace (port-to-port)
Rhine river cruise november 2023 reviews.
Fall / Autumn 2023 cruises (5)
Winter 2023 / 2024 cruises (72)
Spring 2024 cruises (189)
Summer 2024 cruises (216)
Fall / Autumn 2024 cruises (207)
Winter 2024 / 2025 cruises (101)
Spring 2025 cruises (156)
Summer 2025 cruises (133)
International Versions
Deutsch: Rhein Kreuzfahrten im No...
Nederlands: Rijn Riviercruises in...
River Cruises in November
Set sail on a river cruise in November
November River Cruises
The final days of autumn see winter approaching and many of us longing for warmer weather, which is why there's a great selection of cruises available in November to experience.
Where can you sail?
Head for the contrasting climates of China, Myanmar and Vietnam in October, away from the grey skies back home to dry, humid and hot.
Southern Europe is still pleasant in November, meaning there's still time to sail Portugal's River of Gold the Douro or explore Southern France, while November also signals the start of the colourful Christmas markets across such northern European capitals as Cologne, Vienna and Budapest.
Many of the Christmas Markets start to open in November, meaning you can beat the crowds and browse trinkets and handicrafts galore at your leisure before December comes around.
Sign up for fantastic offers
We don't want you to risk missing out on our cruise lines' latest sailings or flash sales, so sign up today and stay up to date with our most recent offers in your inbox.
By providing your email address and clicking the Submit button, you consent to us sending you cruise holiday deals by email. For further details, please see our Privacy Policy here .
General Enquiry
Rhine River Cruises Starting In November 2023
European gems - budapest to amsterdam, magic of advent on the rhine, prague & christmas markets of europe, prague to paris & christmas markets of europe, christmas markets along the rhine - southbound, rhine holiday markets, christmas time on the rhine, northern lights and lapland with magnificent europe, christmas time on the rhine & lucerne - zurich, christmas on the rhine, european gems - budapest to paris, christmas on the rhine & moselle.
No Results found. Try changing your search filters.
River Cruises found! Scroll up to view
Europe River Cruises
Travel Styles
© 2010-2023. Global Journeys. You're viewing our site in Australian dollars.
About Us | View Your Booking | Terms & Conditions | Site Map
Global Journeys Pty Ltd. Member of the Australian Federation of Travel Agents (AFTA) & ATAS Travel Accredited (No. A11351).

Best Times to Cruise the Rhine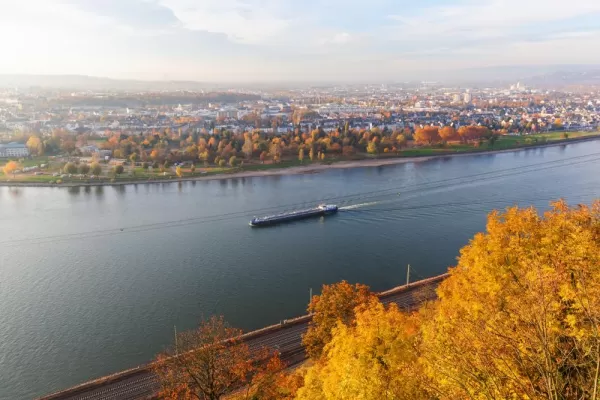 Want to Go?
Rhine river, top rhine river travel destinations.
Ludwigshafen
Netherlands
Switzerland
Rhine River Trips by Departure Date
2023 Rhine River trips (33)
2024 Rhine River trips (67)
2025 Rhine River trips (18)
December 2023 (29)
April 2024 (23)
May 2024 (29)
June 2024 (25)
July 2024 (30)
August 2024 (32)
September 2024 (29)
October 2024 (31)
December 2024 (17)
Top Experiences in Rhine River
Rhine River Cruises (78)
Rhine River River Cruises (66)
Rhine River Luxury (22)
Rhine River Cultural (19)
Rhine River Food & Wine (7)
Rhine River Barge Cruising (5)
Rhine River Trips by Duration
5 day trips (8)
7 day trips (9)
8 day trips (35)
10 day trips (3)
11 day trips (4)
15 day trips (7)
Rhine River Trips by Activity
Rhine River wine tasting (38)
Rhine River biking (35)
Rhine River village visits (33)
Rhine River hiking (25)
Rhine River urban exploration (23)
Rhine River christmas market visits (17)
Rhine River small ship cruises (17)
Rhine River local market visits (10)
Rhine River archaeological site visits (7)
Rhine River land & sea exploration (5)
Why Travel With Adventure Life
Recognized by.
Expeditions
Complimentary Brochures
Rhine Getaway
From $2,399
6 Guided Tours
4 Countries
Dates & Pricing
2023 2024 2025
Basel to Amsterdam Amsterdam to Basel
Rhine Getaway Map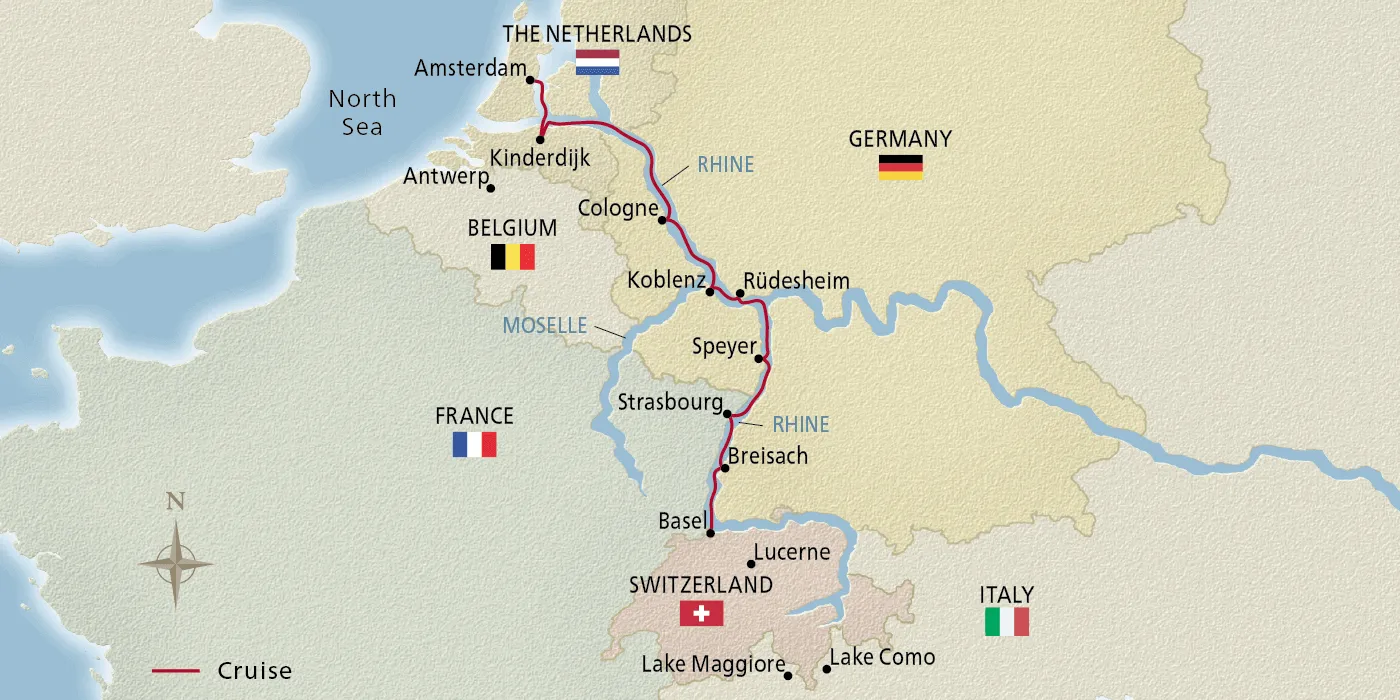 Castles & cathedrals
Explore one of Europe's best-loved rivers. Discover the turreted fortresses, grand cathedrals, historic cities, medieval towns and stunning scenery of the Middle Rhine—a UNESCO World Heritage Site. Taste the region's renowned white wines, the roots of its terraced vineyards reaching back to Roman times. Savor the various culinary traditions of Alsace. With calls in Amsterdam, Cologne and Basel, this journey reveals a rich landscape of beauty and culture.
EXPLORERS' SALE
Viking Inclusive Value
All you need included, with no surprises or hidden fees
To learn more about each port of call and our included as well as optional excursions, click on the individual days below.
Itinerary and shore excursions are subject to change and may vary by departure.
More features, services and excursions included
One complimentary shore excursion in every port of call
Free Wi-Fi (connection speed may vary)
Beer, wine & soft drinks with onboard lunch & dinner
24-hour specialty coffees, teas & bottled water
Port taxes & fees
Ground transfers with Viking Air purchase
Visits to UNESCO Sites
Enrichment lectures & Destination Performances
Your Stateroom Includes:
River-view stateroom
Bottled water replenished daily
110/220 volt outlets
Queen-size Viking Explorer Bed (optional twin-bed configuration) with luxury linens & pillows
Private bathroom with shower, heated floor & anti-fog mirror
Premium Freyja® toiletries
Plush robes & slippers (upon request)
40" or 42" flat-screen Sony® TV with infotainment system featuring Movies On Demand, plus CNBC, CNN, FOX & more
Telephone, safe, refrigerator
Individual climate control
*All amenities on board Viking Longships; amenities vary on other ships.
Pre & Post Cruise Extensions
More days means more to discover, with extension packages you can add before or after your Viking cruise or cruisetour. Enjoy additional days to explore your embarkation or disembarkation city, or see a new destination altogether with a choice of exciting cities. Pre & Post Cruise Extensions vary by itinerary and are subject to change.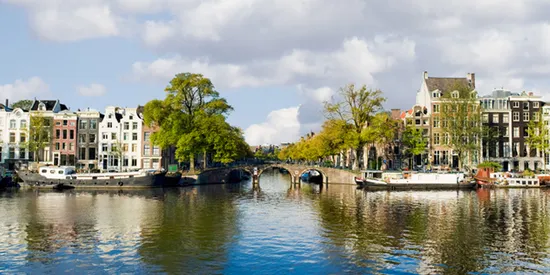 Pre: Amsterdam
From $599 | 2 Nights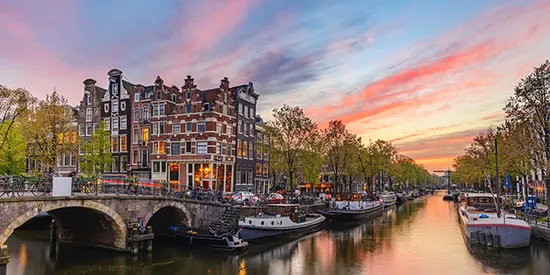 Pre: Amsterdam Premium
From $999 | 2 Nights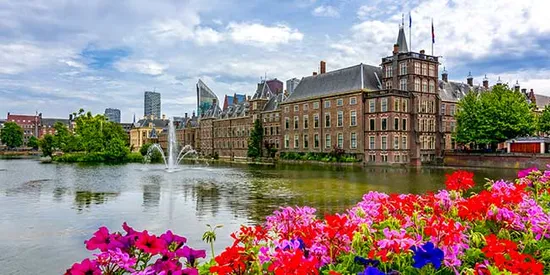 Pre: The Hague & Amsterdam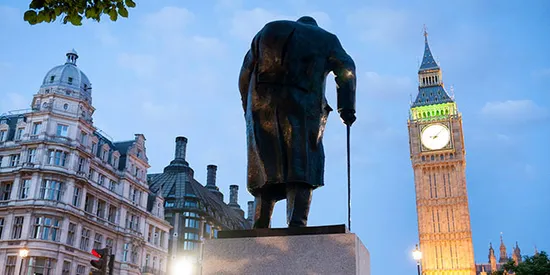 Pre: Churchill's Britain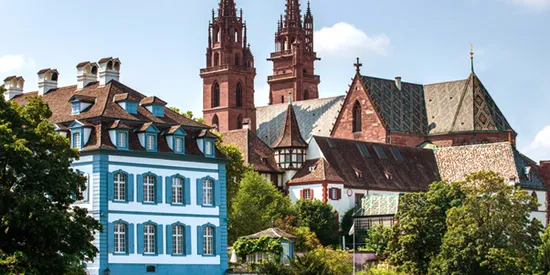 Post: Basel
From $499 | 2 Nights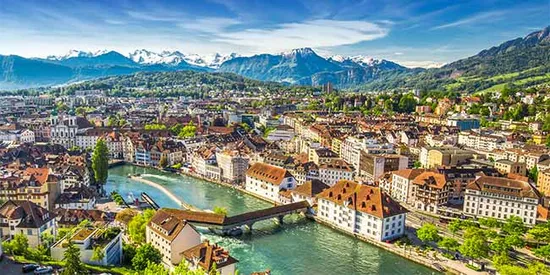 Post: Lucerne
From $799 | 2 Nights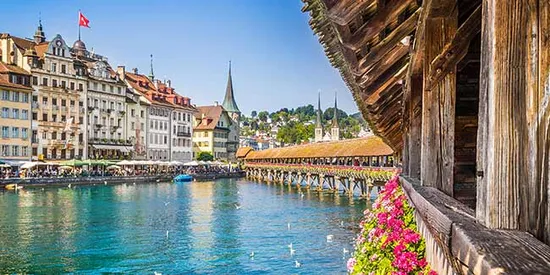 Post: Alpine Backdrops of Lake Lucerne
Sign up to receive updates from viking.
Stay current with special offers, news and destination-focused content.
Order a Brochure
Special Offers
Sweepstakes
Travel Agents
Media Center
Health & Safety Program
Privacy Policy
Cookie Policy
Manage Cookies
Mississippi
Scandinavia
British Isles & Ireland
North America
Caribbean & Central America
South America
Mediterranean
Quiet Season Mediterranean
Australia & New Zealand
World Cruises
Grand Journeys
Great Lakes
Longitudinal World Cruises
Frankfurt Tourism
Frankfurt Hotels
Frankfurt Bed and Breakfast
Frankfurt Vacation Rentals
Flights to Frankfurt
Frankfurt Restaurants
Things to Do in Frankfurt
Frankfurt Travel Forum
Frankfurt Photos
Frankfurt Map
All Frankfurt Hotels
Frankfurt Hotel Deals
Last Minute Hotels in Frankfurt
Things to Do
Restaurants
Vacation Rentals
Travel Stories
Rental Cars
Add a Place
Travel Forum
Travelers' Choice
Help Center
Cruising the Rhine in November - Frankfurt Forum
Europe
Germany
Hesse
Frankfurt
Cruising the Rhine in November
United States Forums
Europe Forums
Canada Forums
Asia Forums
Central America Forums
Africa Forums
Caribbean Forums
Mexico Forums
South Pacific Forums
South America Forums
Middle East Forums
Honeymoons and Romance
Business Travel
Train Travel
Traveling With Disabilities
Tripadvisor Support
Solo Travel
Bargain Travel
Timeshares / Vacation Rentals
Hesse forums
Frankfurt forum
The rates could be great, but did you check the weather?
And did you check the number of daylight hours?
Also, "great rates" make me assume that travel dates are before the beginning of the Christmas market season.
It is the worst month for such travel. Bad weather, dark days, and nothing to do in the towns that you visit.......
We have done three river cruises in November and enjoyed each one of them. One on the Danube, one on the Rhine and one on the Moselle.
We always go during the fall for lower prices and fewer crowds. We had no issues with finding things to do anywhere, including pre and post cruise stays we did independently.
Shorter hours of daylight are not relevant to why we visit Europe but may be important to you as something to consider.
I suggest for info specific to river cruising you head over to the River Cruise forum at cruisecritic.com. It is very active and there are many people there happy to provide info about their experiences.
The cold, dreary weather, can be OK if you are visiting the Christmas Markets. They do not begin until later in November. We just returned from a Danube Christmas Market Cruise and loved it. BUT, there was a purpose. Visit markets, see and experience interesting sights, crafts, traditions, drink gluhwein, and enjoy the traditional holiday spirit. Spend a little more and enjoy a remarkable experience.
Thanks very much for the info. Will head to cruisecritic.com for further research.
This topic has been closed to new posts due to inactivity.
Wineries close to Frankfurt Nov 19, 2023
connecting flight Nov 19, 2023
Connecting flight in Frankfurt airport Nov 18, 2023
DeutschlandTicket question (URGENT) Nov 18, 2023
Be careful with Sixt and damaged/scratched cars Nov 17, 2023
Airport rental companies - logistical question Nov 17, 2023
Train from Frankfurt to Wiesbaden Nov 16, 2023
Beer towns near Frankfurt? Nov 14, 2023
Hahn airport to Mainz bus Nov 14, 2023
Layover in Frankfrut Nov 13, 2023
7 HOUR layover in Frankfurt Airport Nov 13, 2023
12 Hour layover in Frankfurt Nov 13, 2023
Train tickets from Frankfurt to Nuremberg Nov 12, 2023
Train-to-plane question Nov 11, 2023
Can we trust the published rates of Booking.com ? 399 replies
Frankfurt to Prague 17 replies
Train Travel From Paris To Frankfurt 10 replies
Frankfurt Red light District 3 replies
Train from Germany to Spain? 4 replies
Frankfurt to Rome - Air or Rail? 12 replies
day room availability at Frankfurt airport hotels 11 replies
Frankfurt to Mannheim by train 6 replies
Frankfurt to Stuttgart by train 2 replies
What is the weather lik ein Germany in December? 4 replies
Frankfurt Hotels and Places to Stay
Connection Times Frankfurt Airport
Layover in Frankfurt: How and what to see?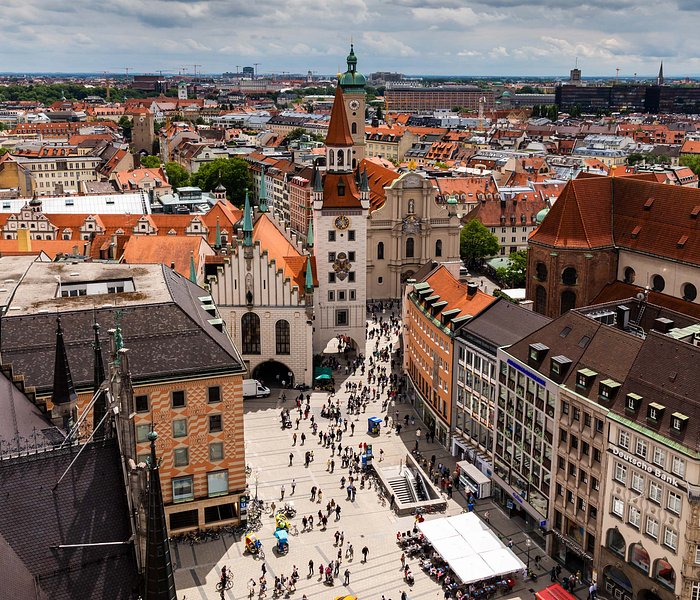 2023 River Cruises
November 2023 River Cruises
NOVEMBER 2023 RIVER CRUISES
Looking for a river cruise in november 2023.
Congratulations, you're in the right place! Here at RiverCruising.co.uk we have an amazing range of November 2023 cruise deals from all major river cruise lines! You can use our search facility below and enquire online but we'd love to have a chat with you! We're the award-winning River Cruise Experts at the Travel Village Group, who have been providing incredible holidays all over the world since 1959! We can give you independent, impartial advice and offer you access to some incredible exclusive trips & discounts!
Speak to our team today about your next river cruise!
If you don't find a suitable river cruise in the search facility below then don't worry, please speak to our team as we may be able to offer alternatives with pre and/or post cruise extensions in amazing destinations. And because we're part of the Travel Village Group, you're not just restricted to river cruises with us, we can offer ocean cruises, coastal yacht cruises, expedition sailings, city breaks, escorted tours, or even a week (or two!) on a beach with attractions & excursions! We have access to hundreds of suppliers, so the only limit is your imagination!
All of our holidays are protected by ATOL & ABTA, meaning your money is 100% secure for added peace of mind! And don't forget, once you have booked with us, you have access to our aftercare team who are on hand to answer any questions or queries you may have! We have won awards for our first class customer care!
We look forward to finding you the perfect November 2023 cruise!
NOVEMBER 2023 RIVER CRUISE ITINERARIES