Call Us Now : +923495067857 , +923313966655 , +923106609948 , +923158699948
Book Cheap Tour Package to Dubai from Karachi, Lahore & Islamabad Pakistan
6 Days Tour Package To Dubai from Pakistan
Duration : 6 Days
Price : 110000
Helicopter Tour Dubai
Duration : 0
Price : 70000
8 Days 7 Nights Dubai Tour Package
Duration : 08 Days
Price : 170000
4 Star Dubai Tour Package
3 Days Dubai Tour Package From Karachi
Duration : 3 Days
Price : 85000
3 Days Dubai Tour Package From Lahore
3 Days Dubai Tour Package From Islamabad
3 Days Dubai Honeymoon Tour Package
4 Days Dubai Honeymoon Tour Package
Duration : 4 Days
Price : 135000
5 Days Dubai Honeymoon Tour Package
Duration : 5 Days
Price : 140000
Best time to visit in Dubai?
From October to February is best time to visit in Dubai.
Best Airline for Dubai from Pakistan?
Emirates is Best Airline for Dubai when it comes to services. And if we talk about cheap flights from Pakistan to Dubai then Air Blue is the best one. They operate from Islamabad, Karachi and Lahore to Dubai.
Hotels in Dubai?
There are so many hotels in Dubai that we cannot enlist them here. Some of cheap hotels are enlisted below.
Avenue Hotel Deira, Dubai.
Premier Inn Dubai Al Jaddaf
Bur Dubai, Dubai
Al Khoory Inn Bur Dubai
Premier Inn Dubai Investments Park
Premier Inn Dubai International Airport
.Lotus Retreat Hotel
Dubai Marina Hotel Apartment
Royal Marina Inn Hotel
How much does it cost to stay at a cheap hotel in Dubai?
On average, a cheap hotel in Dubai costs $30 per night (based on Booking.com prices)
What cheap hotels in Dubai have nice views?
Green sky house, 2 Bedroom with Full Burj View, and Platinium Dubai - Bluewaters have received great reviews from guests in Dubai about the views from these cheap hotels.
Which cheap hotels in Dubai are good for couples?
These cheap hotels in Dubai are highly rated by couples: 2 Bedroom with Full Burj View, Platinium Dubai - Bluewaters, and California Hostel Dubai Beach.
Which cheap hotels in Dubai offer great breakfasts?
For cheap hotels in Dubai serving highly-rated breakfasts, try URBAN Al Khoory Hotel, Premier Inn Dubai Al Jaddaf, and JA Lake View Hotel.
How much would a cheap hotel in Dubai cost tonight?
The average price of a cheap hotel in Dubai this evening is $39 (based on www.imusafir.pk prices).
What is total cost of honeymoon package for Dubai?
iMusafir.pk offer different packages depending on your pocket size. 5 Days Packages varies according to service from(128000 to 200000 PKRs Per head)
How to reach Desert Safari? And what is the cost?
By sharing base and by service provided by company e.g.imusafir.pk offers complimentary tour to safari desert.
What is the visit visa process for Dubai & UAE and how long it takes?
It need maximum a week to complete both processes. Its fee varies between 18000 to 40000.
Recommended Tour Packages to Dubai from Pakistan
3 Days Honeymoon Tour Package to Dubai from Pakistan 4 Days Honeymoon Tour Package to Dubai from Pakistan 7 Days Honeymoon Tour Package to Dubai from Pakistan 6 Days Honeymoon Tour Package to Dubai from Pakistan 5 Days Honeymoon Tour Package to Dubai from Pakistan 4 Days Honeymoon Tour Package to Dubai from Pakistan 3 Days Honeymoon Tour Package to Dubai from Pakistan 3 Days Honeymoon Tour Package to Dubai from Islamabad 3 Days Honeymoon Tour Package to Dubai from Lahore 3 Days Honeymoon Tour Package to Dubai from Karachi
Hotels in Murree
Hotels in Naran Kaghan
Hotels in Neelum Valley
Hotels in Hunza
Hotels in Skardu
Hotels in Shogran
Hotels in Swat
Hotels in Kalam
List of Hotels
Neelum Valley Packages
Rawalakot Packages
Naran Packages
Murree Packages
Nathiagali Packages
Swat Honeymoon Packages
Muzaffarabad Tour Packages
Skardu Honeymoon Packages
Hunza Honeymoon Packages
Kumrat Honeymoon Packages
Shogran Packages
Sikh Yatra Hassan Abadal Packages
Chitral Tour Packages
Umrah Tour Packages
Azerbaijan Baku Tour Packages
Singapore Tour Packages
Maldives Tour Packages
Turkey Tour Packages
Thailand Tour Packages
Malaysia Tour Packages
Pakistan Tour Packages
Pakistan Honeymoon Tour Packages
List of Packages
Car Rental in Islamabad
Car Rental in Lahore
Car Rental in Karachi
Car Rental in Kashmir
Car Rental in Neelum Valley
Car Rental in Muzaffarabad
Car Rental in Multan
Car Rental in Rawalpindi
Car Rental in Swat
Car Rental in Hunza and Skardu
To continue to Trips.pk
New Member ? Register Now
Forget Password
Provide Your Email ID Below To Recover Your Password
Please Sign In To Proceed
Use our one-click sign in
Register as a Travel Business
Please Provide following information to Register
Have an account already ? Sign In
Register as User
Have Already Account ? Sign In
The best tours from Pakistan to Dubai
Have a hand on the Best inclusive Dubai tour package with Desert Safari with BBQ Dinner, Marina Cruiser, Burj Khalifa visit, and many more with Trips. pk to make your tour super Easy and accessible without any hassle and disturbance. Enjoy the best time with the best deals awaits for you.
69 Tour Packages Found
Best Five days tour to Dubai
2 Countries DUBAI and OMAN Tour Package
4 Days Dubai Tour
DUBAI PROMOTIONAL TOUR FOR 4 DAYS
4 DAYS TOUR TO DUBAI
In summary, the UAE presents a modern and vibrant destination, characterized by a diverse economy, luxurious lifestyle, and awe-inspiring man-made marvels. It is a favored choice for tourists and serves as a prominent business hub in the Middle East.
Top Tourist Attractions in UAE tour Packages
The UAE is a popular tourist destination with many attractions that offer a mix of culture, luxury, adventure, and entertainment. Here are some of the top attractions for tourists in the UAE:
Burj Khalifa
The tallest building in the world, the Burj Khalifa, is a must-visit attraction in Dubai tour Packages . Visitors can take a trip to the top and enjoy stunning views of the city.
Sheikh Zayed Grand Mosque
The Sheikh Zayed Grand Mosque is a beautiful structure located in Abu Dhabi that can accommodate up to 40,000 worshippers at a time. Visitors can take a tour with Dubai Tour Packages and appreciate the mosque's stunning architecture and design.
The Dubai Mall is the largest mall in the world and a shopper's paradise with over 1,200 stores, restaurants, and entertainment options. Visitors can also enjoy attractions like the Dubai Aquarium and Underwater Zoo and the Dubai Ice Rink with Dubai tour Packages.
Palm Jumeirah
The Palm Jumeirah is an artificial island shaped like a palm tree and is home to some of the most luxurious hotels and resorts in Dubai. Visitors can visit this Beautiful Mastrpiece with Dubai tour Packages and enjoy a beach day or take a yacht tour around the island.
Ferrari World
Located in Abu Dhabi, Ferrari World is an indoor theme park that offers thrilling rides, shows, and experiences related to the iconic Italian car brand. This is one of the top attractions in our Dubai tour Packages.
Louvre Abu Dhabi
The Louvre Abu Dhabi is a stunning museum included in our Dubai tour Packages that showcases artwork from around the world. Visitors can appreciate the museum's impressive architecture and admire works by famous artists like Leonardo da Vinci and Vincent van Gogh.
Dubai Miracle Garden
The Dubai Miracle Garden is a beautiful botanical garden featured in our Dubai tour Packages , that features over 45 million flowers and is the largest flower garden in the world.
These are just a few of the many attractions that the UAE has to offer. With its impressive landmarks, luxurious lifestyle, and diverse entertainment options, the UAE is a great destination for tourists looking for a unique and exciting experience
UAE tour from Pakistan
There are many tour operators in Pakistan that offer packages for a UAE tour from Pakistan. These packages typically include flights, accommodation, transportation, and activities, and can be customized to meet individual preferences and budgets. Some popular destinations to visit in the UAE include Dubai, Abu Dhabi, Sharjah, and Ras Al Khaimah.
To find a tour package for a UAE tour from Pakistan, you can check our packages online at trips. pk. we are a company that is specialized in UAE tours. You can also consult with our travel agent who can help you find the best package based on your preferences and budget.
When selecting a tour package, it is important to research the details of the package, such as the inclusions and exclusions, cancellation policies, and payment terms. We tell you all the necessary details about the package because, with proper planning and research, a UAE tour from Pakistan can be a memorable and enjoyable experience.
Frequently Asked Questions
Is a visa required for Pakistanis to visit UAE?
Yes, Pakistani Citizens need a visa to travel to UAE.
How much do a visa to UAE cost?
A 30 days single entry visit visa to UAE costs 60$
How much time do visa processing to UAE take?
It usually takes 3-4 working days to get a visa to UAE approved.
What are the main attractions of the UAE?
There are many tourist attractions in UAE including Burj Khalifa, Dolphin Bay, Wild Wadi waterpark, Ferrari world, Fujairah fort, and many more.
Is UAE a cheap travel destination?
UAE can be as expensive and as cheap as you want. It totally depends on where you stay, what you eat, and how you travel. So you just have to choose wisely to manage your budget.
Let us help you join the best tour or customize a trip for your need.
More uae tours You Might Be Interested
Cheap Honeymoon Tour Packages from Pakistan to Abroad
Find a lifetime tour experience
 Get Exclusive Upto 10% Discounts & Cash Backs on International Flights, Hotel Bookings, Tours & Transfers, Bus Tickets & Car Rentals
Dubai Tour Packages
Accommodation, travel guide.
Burj Khalifa-­­–the world's tallest building where you can stand and stare at it for your whole life, the echoing beauty, wandering the souks, old and new glamour, and traditional smell of spices in the air, Dubai brings an image of skyscrapers, beautiful beach and yeah the golden sands which makes everything so mesmerising. 
The Dubai tour package from Pakistan is a chaotic experience like no other. Dubai is a place where you should plan your tour ASAP. Do you ever look at red carpet-shows and wish to meet your favourite artist or celebrity in real life? Dubai is a city where you can meet your favourite celebrities roaming one restaurant to another, going from one award show to another. A city where you'll never get tired of following dreams and trying new adventures.
So what are you waiting for ? Buy your dubai travel package now!!
All Top Dubai Packages from Pakistan
Trending dubai trip from pakistan.
05 Days Dubai Trip from Pakistan
Pkr 170,000/=.
Includes Tickets, Accommodation, Tours & Transfers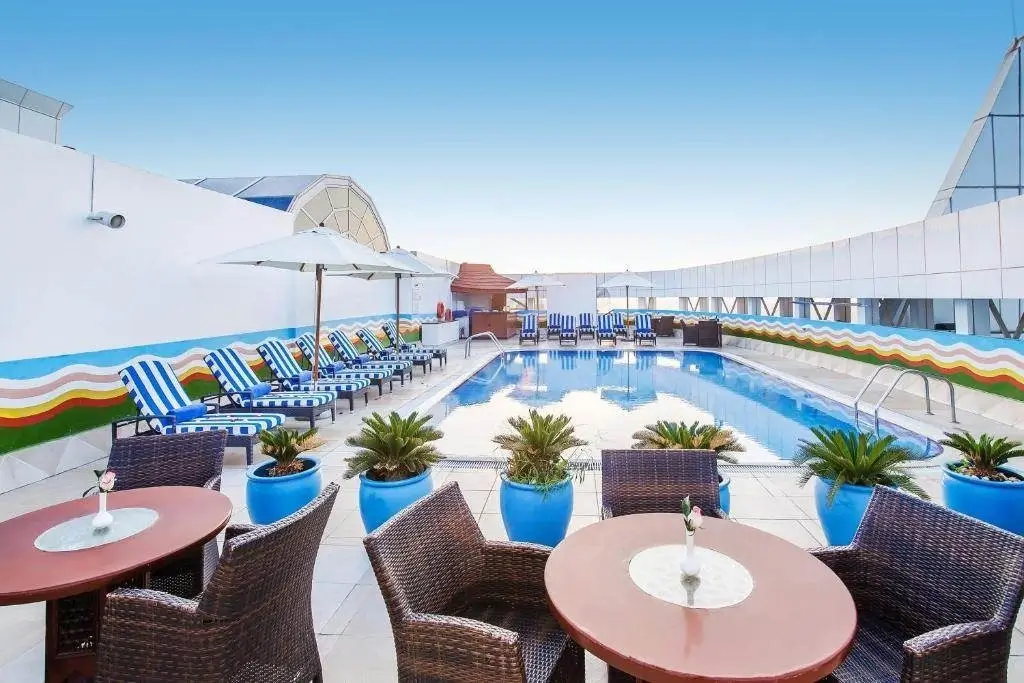 05 Days Trip to Dubai with Abu Dhabi from Pakistan
Pkr 225,000/=, popular combo countries with dubai packages from pakistan.
08 Days Trip to Dubai Baku from Pakistan
Pkr 325,000/=.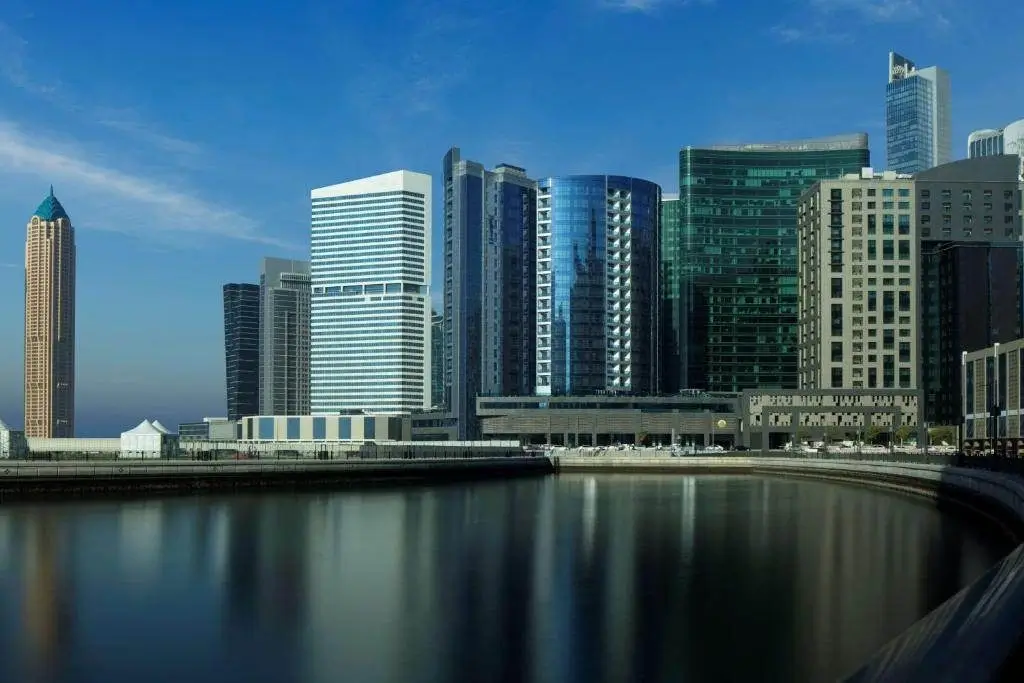 14 Days Dubai Umrah Package from Pakistan
Pkr 335,000/=, 07 days maldives dubai tour package from pakistan, pkr 385,000/=, dubai tour packages & accommodation.
ATLANTIS - THE PALM
Atlantis, a 5-star hotel located on Palm Jumeirah Island in Dubai, boasts a private beach and mesmerizing views of the Arabian Gulf. It offers guests access to the Aquaventure water park and Lost Chambers Aquarium, as well as an underwater aquarium. Free WiFi is available throughout the property.
BURJ AL ARAB
Experience unparalleled luxury and sophistication at the Burj Al Arab Jumeirah, situated on a private island overlooking the Arabian Gulf. Indulge in luxurious suites, savor exquisite culinary delights at 8 signature restaurants, and rejuvenate at the full-service spa. Guests can opt for a dedicated helicopter transfer service.
COURTYARD BY MARRIOTT
Courtyard by Marriott Al Barsha, Dubai is ideally located on Al Barsha Road, just a short walk from Mall of the Emirates and Mashreq Metro Stations. With a rooftop outdoor pool and stay fit at the on-site fitness center, the hotel provides the perfect blend of convenience and comfort for guests visiting Dubai.
MEDIA ROTANA
Media Rotana Dubai is a top-rated hotel in Dubai, located close to Dubai Internet City. With 5 food and beverage outlets, a temperature-controlled outdoor pool, and massage rooms, guests are assured of a comfortable stay. Plus, the hotel provides a complimentary shuttle bus to the popular Mall of Emirates.
Dubai Travel Guide
Best time to visit dubai.
If you are coming to Dubai book your  dubai flight between November to February (The average temperature is about 25°C rising to a maximum of 30°C and minimum of 19°C, These months are considered to be the best time to visit this emirate, as temperatures become pleasant and there is excitement in the air with a range of events and activities from the Dubai Food Festivals and Dubai shopping to the Dubai World Cup and the dubai global village . 
November is an excellent choice for those looking to soak up some sunshine – with reliable sun cream for hand and body, of course. Dubai is a famous winter sun destination.
Islamic religion and traditional Arab culture have a cultural impact on Dubai's culture and art. Both religious influences on the country's architecture, music, cuisine, dress, and lifestyle are very prominent and admired. In recent years Dubai has invested millions in creating a city of the future. More than 200,000 expats are attracted to Dubai for its vibrant social scene experiments, constant sunshine, business opportunities, accessible living – if expensive – housing, and low taxes.
Dubai culture and arts were enriched in the 2022 Dubai Expo. It demonstrated an environmentally friendly, tech-enabled city with over 80% of the event's infrastructure destined to remain in place afterward. Dubai alone created an additional 270,000 jobs, making the recruitment market even more lively and profitable for even a common man. If you are looking to witness mixtures of people living freely in a peaceful environment then come to Dubai.
Eating & Drinking
With food chains all around the world Dubai's restaurant, Nobu is a popular celebrity spot. Besides that the signature black miso cod and the truffle teriyaki sauce is to die for. Keep licking your fingers off their Wagyu short ribs which are a pinch of spices as well! From stars like David Beckham to Jennifer Lopez, you might spot someone famous here in Nobu! You have seen them on TV before! And after meeting your favorites don't forget to take a picture!
Ever heard of the Turkish chef Burak Ozdemir? His restaurant CZN Burak is in Dubai, he has quite a star-studded clientele coming to his restaurant on a daily basis. Will Smith & Christiano Ronaldo have also visited this point & enjoyed the delicious fresh food served here!
What are you waiting for? Buy your dubai ticket & have a chance to see your favourite celebrity or book your dubai tours package now !
Shopping Capital of the Middle East' is the name given to Dubai and it's the highlight of dubai tour packages pakistan.  With over a hundred malls, many shopping centres, and souks, there is no better place to find products at unbeatable prices and exciting rates. Gold, perfumes, spices, dresses, dates and electronic gadgets are top picks.The travellers can easily convert their money to dubai darham. 
'The Dubai Shopping Festival' (DSF) 1996 has been hosted by Dubai. In this month-long event shopping malls and shops offer heavy discounts on their products. Various activities, events, live shows, and fireworks are organised across the city to attract visitors and increase tourism.
SO what are you waiting for? Book any of our dubai packages from pakistan. Now !!
Recent Travel Articles on Dubai
05 Best Places to visit in Dubai
Dubai is a city of superlatives – with its towering skyscrapers, luxurious resorts, and world-class attractions, it's no wonder it's a popular destination for travelers. Here are the top 5 places to visit in Dubai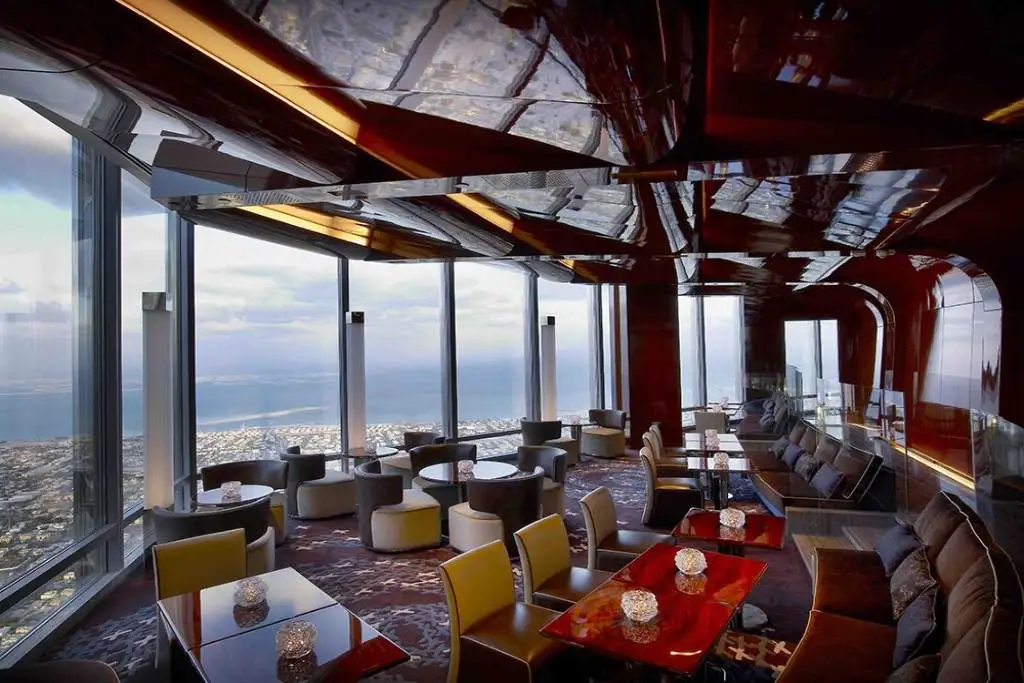 Best Food & Restaurant to try in Dubai
Dubai is renowned for its upscale eating establishments and varied culinary scene. Some of Dubai's top eateries are listed below: Atmosphere: This restaurant, which is situated on the 122nd floor of the Burj Khalifa,
rehman travel .com --> Call Us --> Call Us Islamabad Lahore Karachi Peshawar --> Sign In / Sign Up
Apply Online
Complaints / suggestions.
We are always trying to improve our services. If you have any complaint/suggestion regarding our services, please feel free to write us. The messages will be confidential and will be viewed only by CEO of the company.
Hajj Packages
Hajj Facilities
Hajj Training Videos
Hajj Videos
Umrah Packages
Umrah & International
Umrah FAQ's
Domestic Tours
Tour Packages
Visa Services
Our Clients
Dubai Tour Packages From Pakistan 2023
Al-khair best Dubai tour packages from Pakistan are now available. Enjoy The Thrill & Fun Of Dubai city where you get to explore amazing beautiful sites and best travel spots
likely, sand dunes; beautiful beaches, shiny skyscrapers, traditional cultures, heritage, world class cuisine from every corner of the world, shiny skyscrapers and tallest buildings, dessert Safari trips, adventure sites, theme park, shopping gala and many more makes Dubai a fantastic tourist destination to travel to for a short holiday plan.
Dubai is a one single destination that offers attractions and fun for the entire family. So relive childhood dreams or collect some refreshing moments; Dubai visit is the must!
Al-Khair Dubai Tour Packages From Pakistan
Every year we have special Dubai Eid Holiday Packages and Dubai Summer Holidays Tour Packages on the go. Book your holiday tour packages with us with Al-khair.org.
Checkout our  Tour Packages 202 3
Dubai Tours Trip Plan 2023
Dubai offers hundreds of beautiful and amazing sightseeing places like no other. You can avail our special Dubai Promotion or get a wide range of tailored Dubai packages for individuals as well as groups as per your desired days of stay and tourist destinations selected. Our package designed includes Dubai city tours of tallest building and also tour to the world's biggest 7 star Hotel Burj AL-Khalifa on demand. Enjoy a day out at dessert safari trip or deep sea fishing , Exclusive cruise dines , Dubai sky diving and much more. Kids and family have more fun to be part of with theme parks and adventure sites, like Ferrari land, water parks, museums, underwater aquarium and more making it an unforgettable experience and the most memorable family trip.
Dubai is one the well-known tourist attractions of the Middle East known for its rich culture and heritage. In general it is one of the most exciting places in terms of travel diversity. It offers adventure, fun, shopping and food and also amazing architecture not to be missed. One of the iconic city that facilitates all cultures and heritage and known to be the shopping paradise. At Al-Khair we have special packages for groups and family who wish to explore Dubai with us. We also assist in Dubai Visa as well as in Dubai Hotels and ticketing.
Top Tourist Attractions in Dubai
4×4 drive on dunes
Desert Safari Tour
Hot Air Balloon Flight
Dubai Seaplane Flight
City Sight Seeing
Dubai Dinner Cruise
Aqua World (water rides)
Dubai Dolphinarium
Dancing fountain (@ Dubai Mall)
Emirates Mall
Ibn Battuta Mall
Al Mamzar Beach Park
JBR-The Walk
Burj Khalifa
Burj Al Arab
Jumeriah Beach
Dubai Miracle Garden
Dubai Butterfly Garden
Dubai Aquarium & Underwater zoo
Global Village Tour
Dubai Marina
Dhow Cruise
Dubai Museum
Atlantis Aquaventure park
Bollywood Park
Yas Waterworld
Lego land Water Park
Wild Wadi Water World
Dubai Garden Glow
Atlantis Palm Hotel
Dubai Creek
Dubai Frame
Dubai Opera
Motiongate Dubai
The Green Planet
Hatta Heritage Village
Ferrari World
No one wants to miss out any of the above Dubai tourist attractions. From Desert Life to Cultural Diversity, Dubai's Unique Architecture to their Amazing The Palm Jumeirah. Iconic Burj Khalifa to Burj Al Arab wonders, Dubai's Nightlife to the Thematic Gardens in the Desert, Shopping fiesta at Malls and Gold Souk; nevertheless when in Dubai, you don't want to miss any of these thematic pavilions and exotic attractions. We at AL Khair make sure to design your holiday package to the best value of money so you enjoy a life time holiday experience with us. We even design customized Dubai tour packages.
So call now or Whats App us: 03000800717
Related Posts
What are the benefits of Zamzam Water?
Turkey Tour Packages From Pakistan 2023
Leave a comment cancel reply.
Your email address will not be published. Required fields are marked *
Save my name, email, and website in this browser for the next time I comment.
Search Flights X

Dubai Packages from Pakistan
An OTP (valid for next 15 mins.) has been sent to you on your Mobile number
By clicking Submit, I agree to yatra.com Terms of use and Privacy Policy
A marketplace of suppliers
Real time, end to end customization
Stay in touch with our expert on live chat
Get the Best Holiday Planned by Experts!
By submitting this form, you authorize Yatra.com and its partners to contact you for this enquiry.
Message Sent!
Thank you for submitting your holiday request. A Yatra representative will call you within the next 2 hours from 9990614615.
By submitting this form I confirm that I am either over 18 years of age or possess legal authority to consent on behalf of the individual whose information has been provided above. I am willing to be contacted by Yatra and its third-party service providers for sale and promotion of travel related products and services. I allow Yatra to share my personal information like my name, email, phone number, destination city and date of travel with the third-party service providers. I understand that once my personal information is shared with the third-party service providers, Yatra would have no control over the same and these third parties may use my personal information for any subsequent marketing and sales communications for travel related products and services. Additionally, they may further share my information with their third parties.
International Tour Packages
Dubai Tour Packages
Dubai Tour Packages from Pakistan
Popular tour packages.
All Packages (36)
Customizable (36)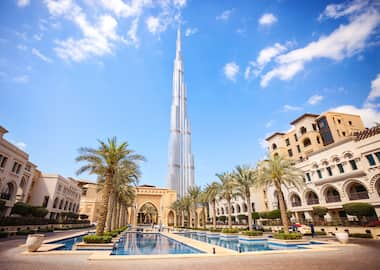 Marhaba Dubai (Land only)
Accommodation
Sightseeing
EMI Rs. 1,842
Per Person on twin sharing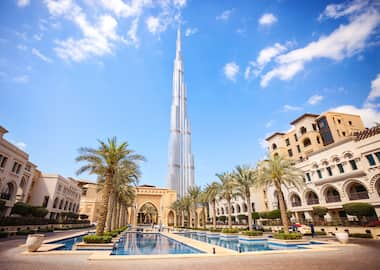 Dubai Shopping Festival with Versailles
EMI Rs. 2,334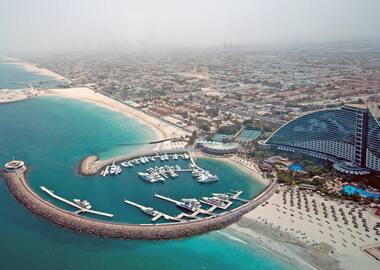 Dubai Winter Special
Seller : Abroad Vacations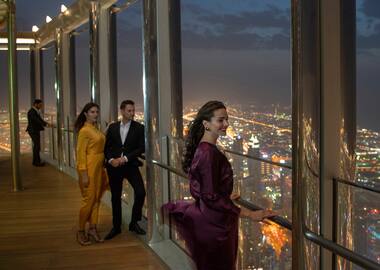 Honeymoon In Dubai
EMI Rs. 3,686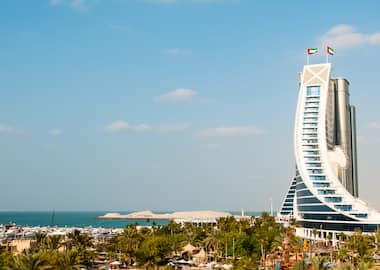 Dubai Escapade with Theme Park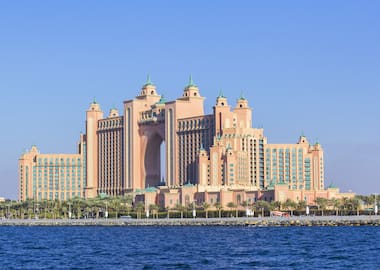 Simplified Dubai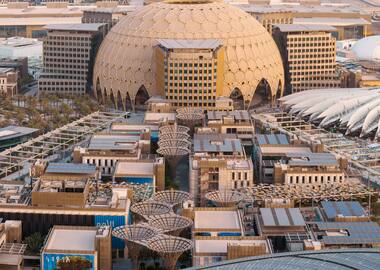 Dubai Expovaganza (Land Only)
Dubai Highlights with Studio M Arabian Plaza (3 Star)
EMI Rs. 2,457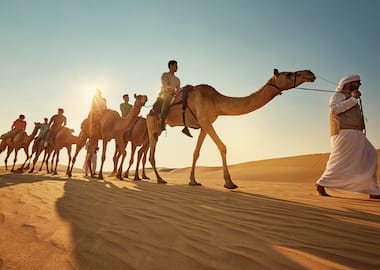 Dubai Super Saver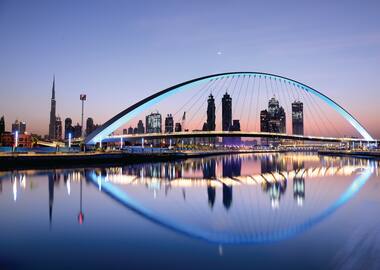 Dubai with Raviz Centre Point
Book Online & Get Flat 4000 Off
EMI Rs. 3,071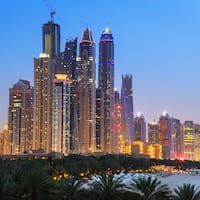 united arab emirates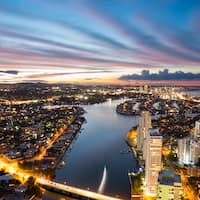 Popular World Tour Packages
Places to visit
Best time to visit
How to reach
Thing to do
Sri Lanka Family Packages
Europe Family Packages
Switzerland Family Packages
Mauritius Family Packages
Dubai Family Packages
Bali Family Packages
Maldives Family Packages
Singapore Family Packages
Malaysia Family Packages
Australia Family Packages
Turkey Family Packages
Greece Family Packages
Spain Family Packages
Vietnam Family Packages
France Family Packages
UK Family Packages
Canada Family Packages
Mexico Family Packages
Florida Family Packages
New Zealand Family Packages
Places to vist in Bali
Places to vist in Mauritius
Places to vist in London
Places to vist in Paris
Places to vist in Dubai
Places to vist in Maldives
Places to vist in Bangkok
Places to vist in Hong Kong
Places to vist in Venice
Places to vist in Sydney
Places to vist in Cape Town
Places to vist in Amsterdam
Places to vist in Melbourne
Places to vist in Colombo
Places to vist in Mansarovar
Places to vist in Kathmandu
Best time to visit Maldives
Best time to visit Singapore
Best time to visit Bali
Best time to visit Dubai
Best time to visit Bangkok
Best time to visit Kathmandu
Best time to visit London
Best time to visit Mexico
Best time to visit Paris
Best time to visit Mansarovar
Best time to visit Toronto
Best time to visit Hong Kong
How to reach Maldives
How to reach Dubai
How to reach Bali
How to reach Paris
How to reach Kathmandu
How to reach Mansarovar
How to reach New York
How to reach Colombo
How to reach London
How to reach Mexico
How to reach Toronto
How to reach Hong Kong
Things to do in Bali
Things to do in Maldives
Things to do in Dubai
Things to do in Mauritius
Things to do in London
Things to do in Paris
Things to do in Kathmandu
Things to do in Mansarovar
Things to do in Venice
Things to do in Sydney
Things to do in Bangkok
Things to do in Hong Kong
Things to do in Cape Town
Things to do in Amsterdam
Things to do in Melbourne
Things to do in Colombo
Family Holidays
Honeymoon Holidays
Winter Holidays
Summer Holidays
Beach Holidays
Hill Station Holidays
Exotic Holidays
Adventure Holidays
Wildlife Holidays
Affordable Holidays
Luxury Holidays
Cruise Holidays
Looking for a Holiday Package?
Our Company
More About Us
Leadership Team
Our Products
Customer Testimonials
Press Releases
Support & FAQs
Terms & Conditions
Privacy Policy
User Agreement
Retails Stores
Visa Information
Top Travel Destinations
Switzerland Tourism
Bali Tourism
Dubai Tourism
Maldives Tourism
Bhutan Tourism
Vietnam Tourism
Srilanka Tourism
Thailand Tourism
Singapore Tourism
Malaysia Tourism
Andaman Tourism
Lakshadweep Tourism
Goa Tourism
Kerala Tourism
Himachal Tourism
Kashmir Tourism
Gujarat Tourism
Uttarakhand Tourism
Meghalaya Tourism
Leh Ladakh Tourism
Popular Honeymoon Packages
Maldives Honeymoon Packages
Bali Honeymoon Packages
Singapore Honeymoon Packages
Europe Honeymoon Packages
Dubai Honeymoon Packages
Malaysia Honeymoon Packages
Thailand Honeymoon Packages
Mauritius Honeymoon Packages
Indonesia Honeymoon Packages
Manali Honeymoon Packages
Goa Honeymoon Packages
Andaman Honeymoon Packages
Ooty Honeymoon Packages
Darjeeling Honeymoon Packages
Kerala Honeymoon Packages
Ladakh Honeymoon Packages
Shimla Honeymoon Packages
Munnar Honeymoon Packages
Himachal Honeymoon Packages
Kashmir Honeymoon Packages
India Tour Packages
Goa Tour Packages
Manali Tour Packages
Andaman Packages
Ladakh Tour Packages
Kerala Tour Packages
Kashmir Tour Packages
Rajasthan Tour Packages
Ooty Tour Packages
Uttarakhand Tour Packages
Himachal Tour Packages
Darjeeling Tour Packages
Sikkim Tour Packages
Jaipur Tour Packages
Srinagar Tour Packages
Munnar Tour Packages
South India Tour Packages
North India Tour Packages
Kedarnath Tour Packages
Lakshadweep Tour Packages
Shimla Tour Packages
Goa Packages from Delhi
Goa Packages from Bangalore
Gangtok Packages from Delhi
Gangtok Packages from Kolkata
Kalimpong Packages from Kolkata
Maldives Tour Packages
Bali Tour Packages
Singapore Tour Packages
Europe Tour Packages
Greece Tour Packages
Switzerland Tour Packages
Malaysia Tour Packages
Thailand Tour Packages
Mauritius Tour Packages
Bangkok Tour Packages
Bhutan Tour Packages
Nepal Tour Packages
New Zealand Tour Packages
Russia Tour Packages
Turkey Tour Packages
Egypt Tour Packages
Canada Tour Packages
Saudi Arabia Tour Packages
Bahrain Tour Packages
Important Links
World Tour Packages
Honeymoon Packages
International Honeymoon Packages
Weekend Getaways
Chardham Yatra
Pilgrimage Packages
Cordelia Cruise Packages
India Tourism
International Tourism
Holiday Offers
Port Blair Packages
Chardham Packages
Chardham Yatra by Helicopter
Dalhousie Packages
Dharamshala Packages
Havelock Packages
Gangtok Packages
Kalimpong Packages
North East Tour Packages
International Flights
Domestic Flights
Domestic Airlines
Cheap Flights
Flight Schedule
Flight Status
Web Check In
Hotels in India
Hotels Near Me
Bus Booking
Cab Booking
Outstation Cabs
Indian Railways
Distance Between
Train Running Status
Train PNR Status
IRCTC Forgot Password
Domestic Tour Packages
State Wise Travel Guidelines
Monuments of India
Charter Flights
Qutub Minar
Visa at Your Doorstep
Uk Visa At Your Doorstep
Armed Forces Flight Booking
Senior Citizen Flight Booking
Student Quota Flight Booking
No Cost EMI on Flight Tickets
LBN Travel Blog
Tour package to dubai from pakistan.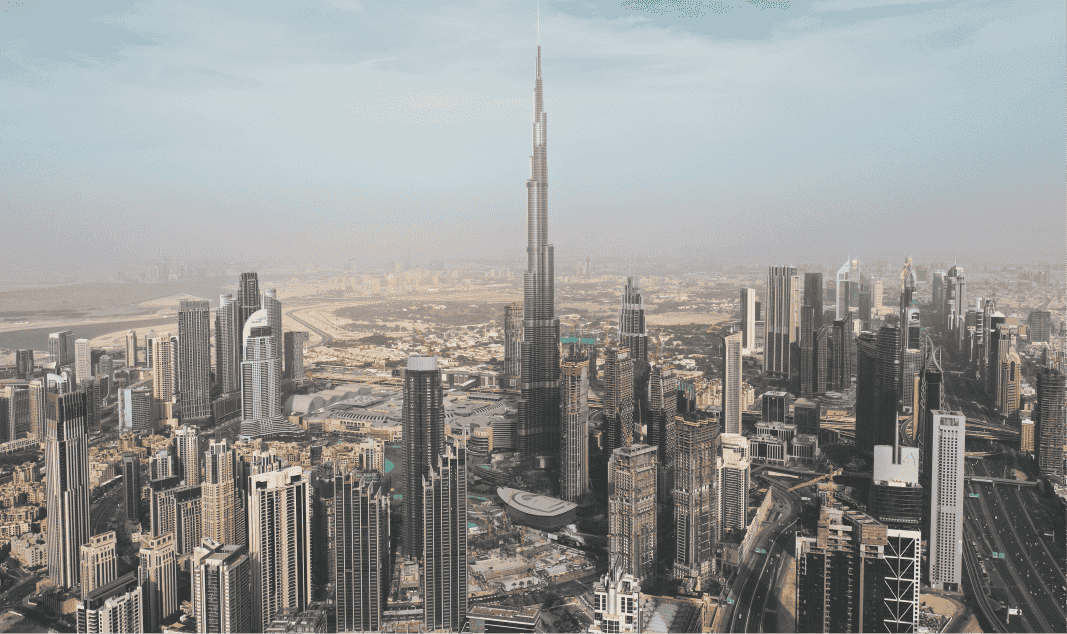 Dubai Trip Packages from Pakistan: A chance to create priceless memories
1. dubai city tour.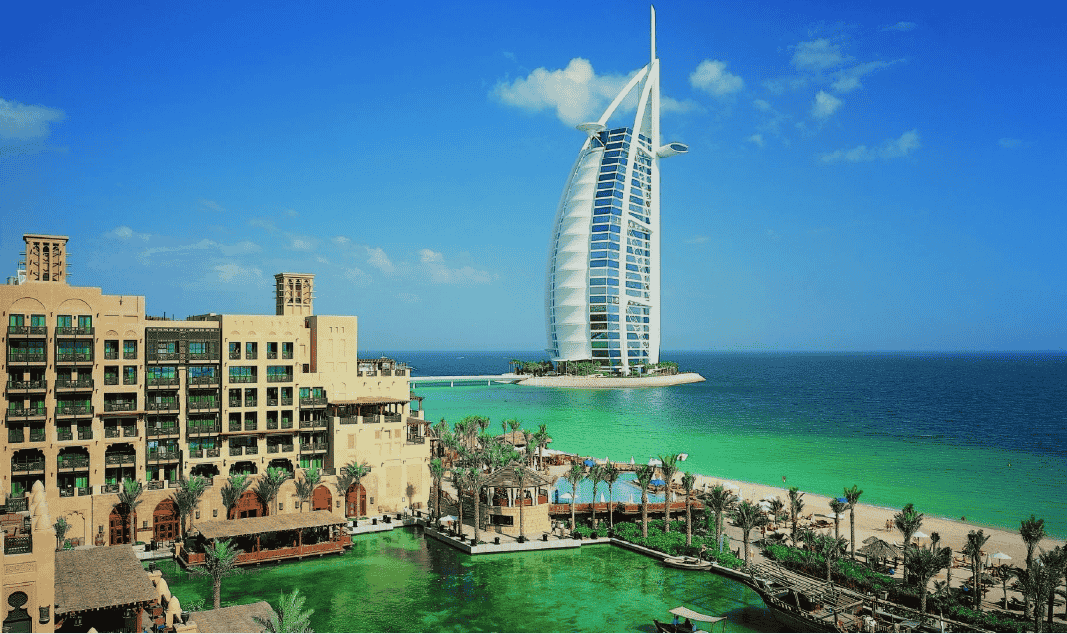 2. Burj Khalifa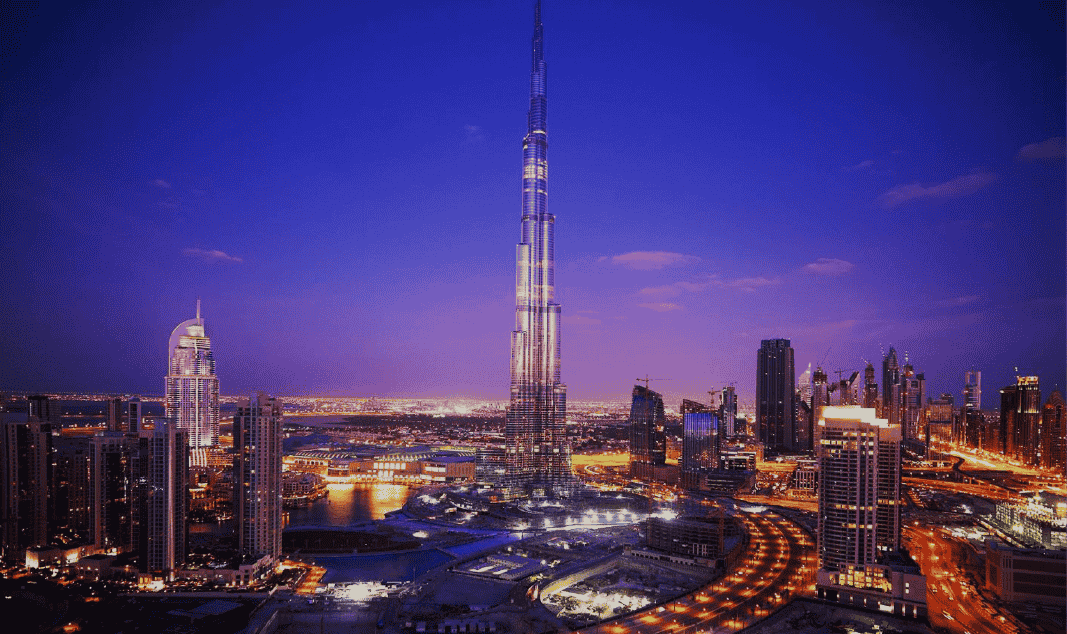 3. The Dubai Fountain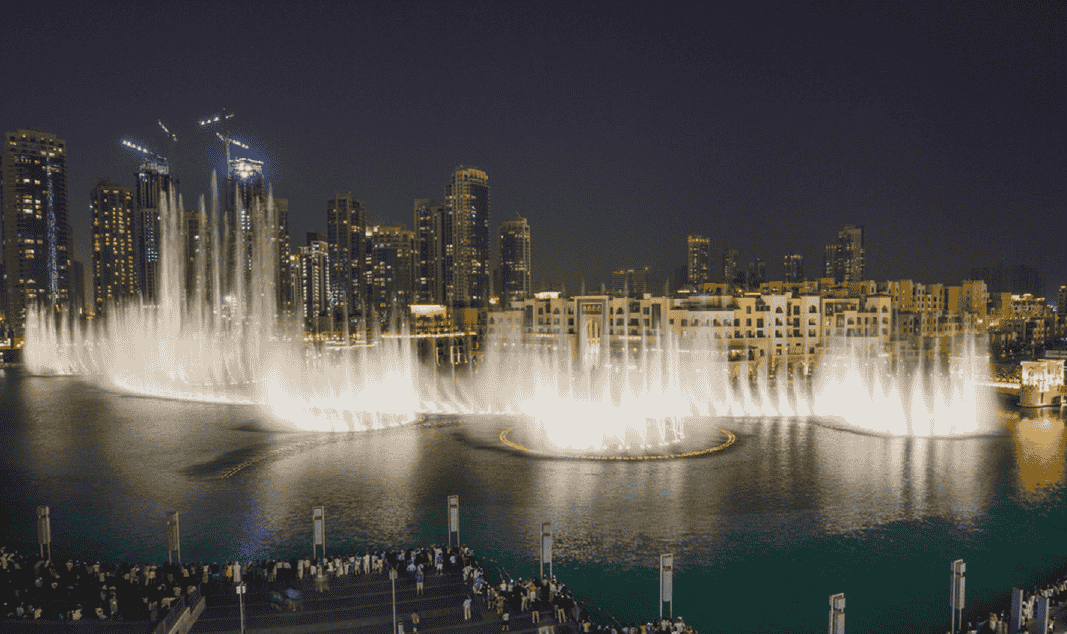 4. Burj Al Arab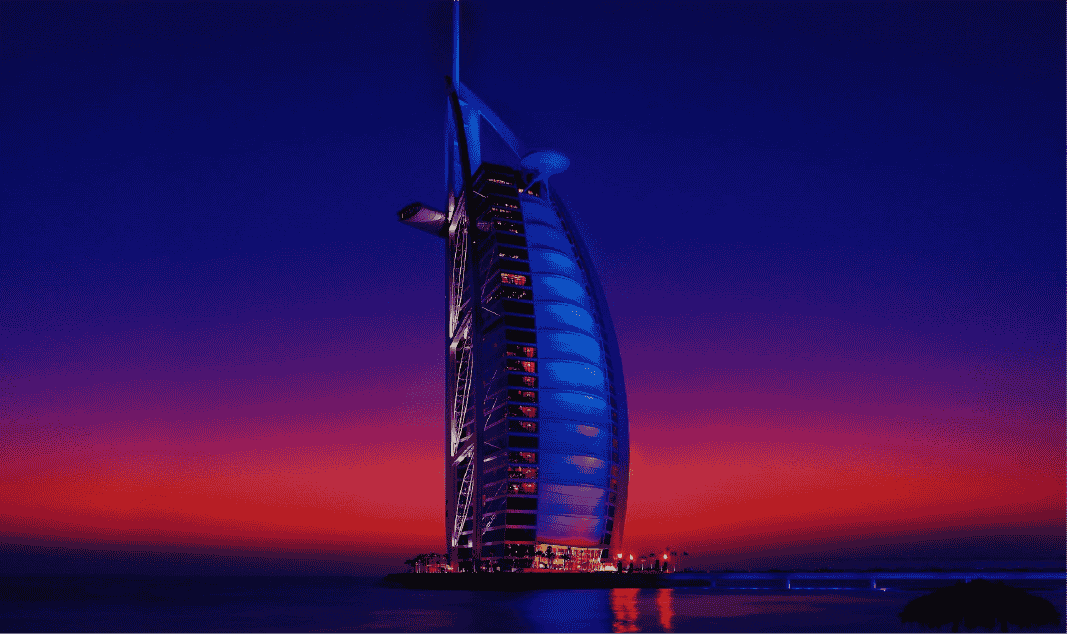 5. Palm Jumeirah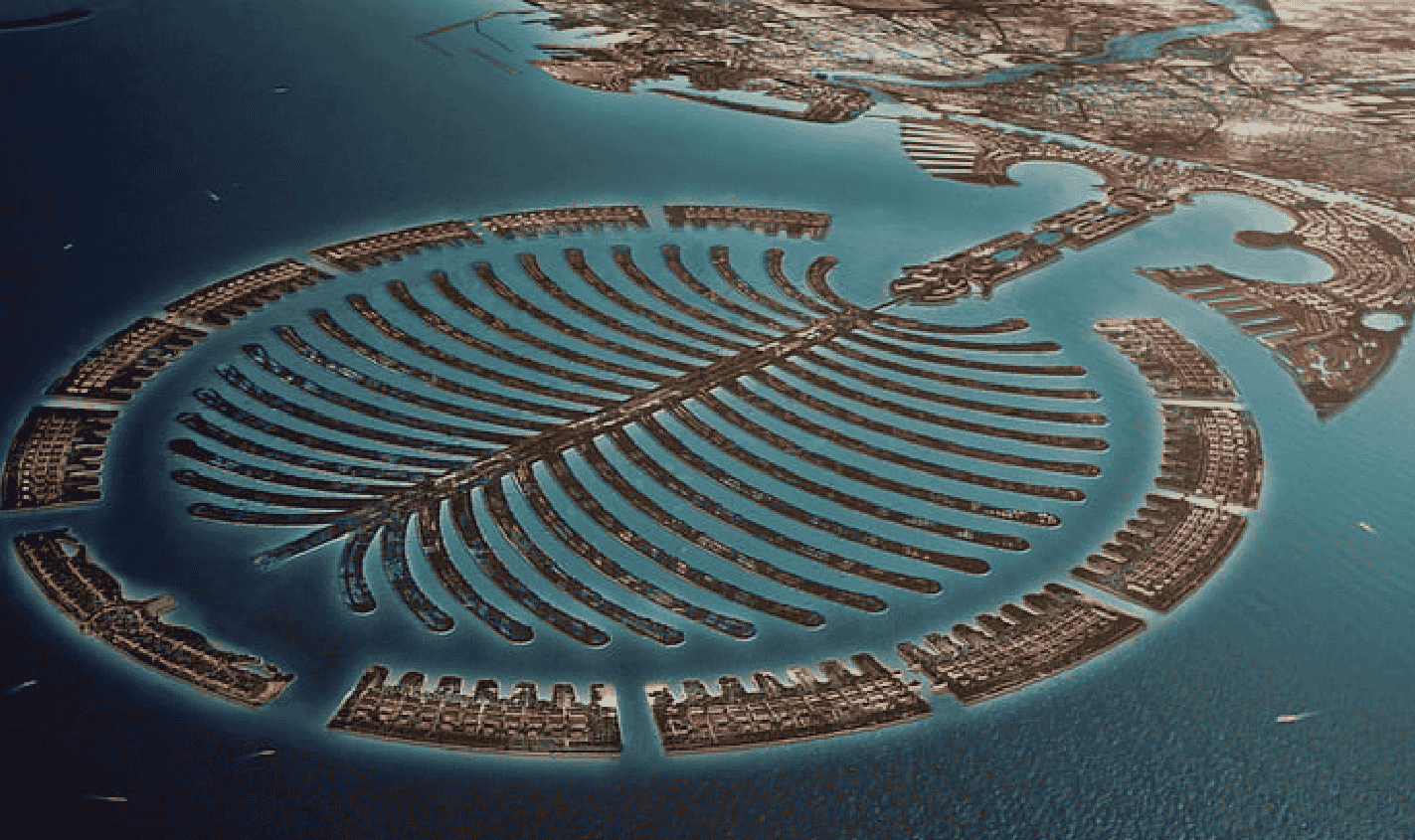 6. Ski Dubai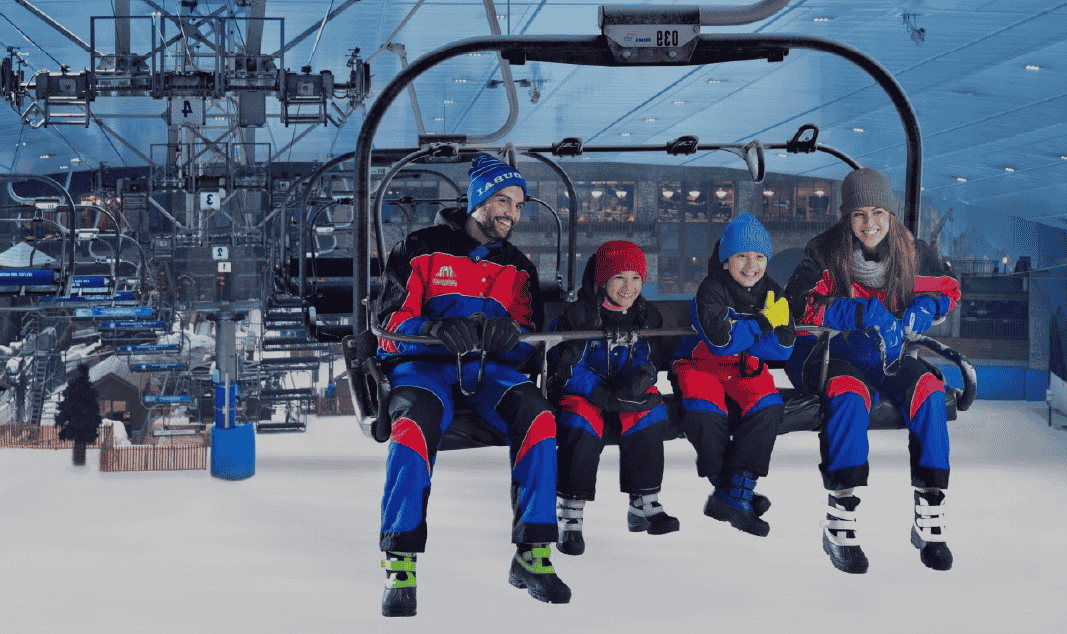 7. Wild Wadi Water Park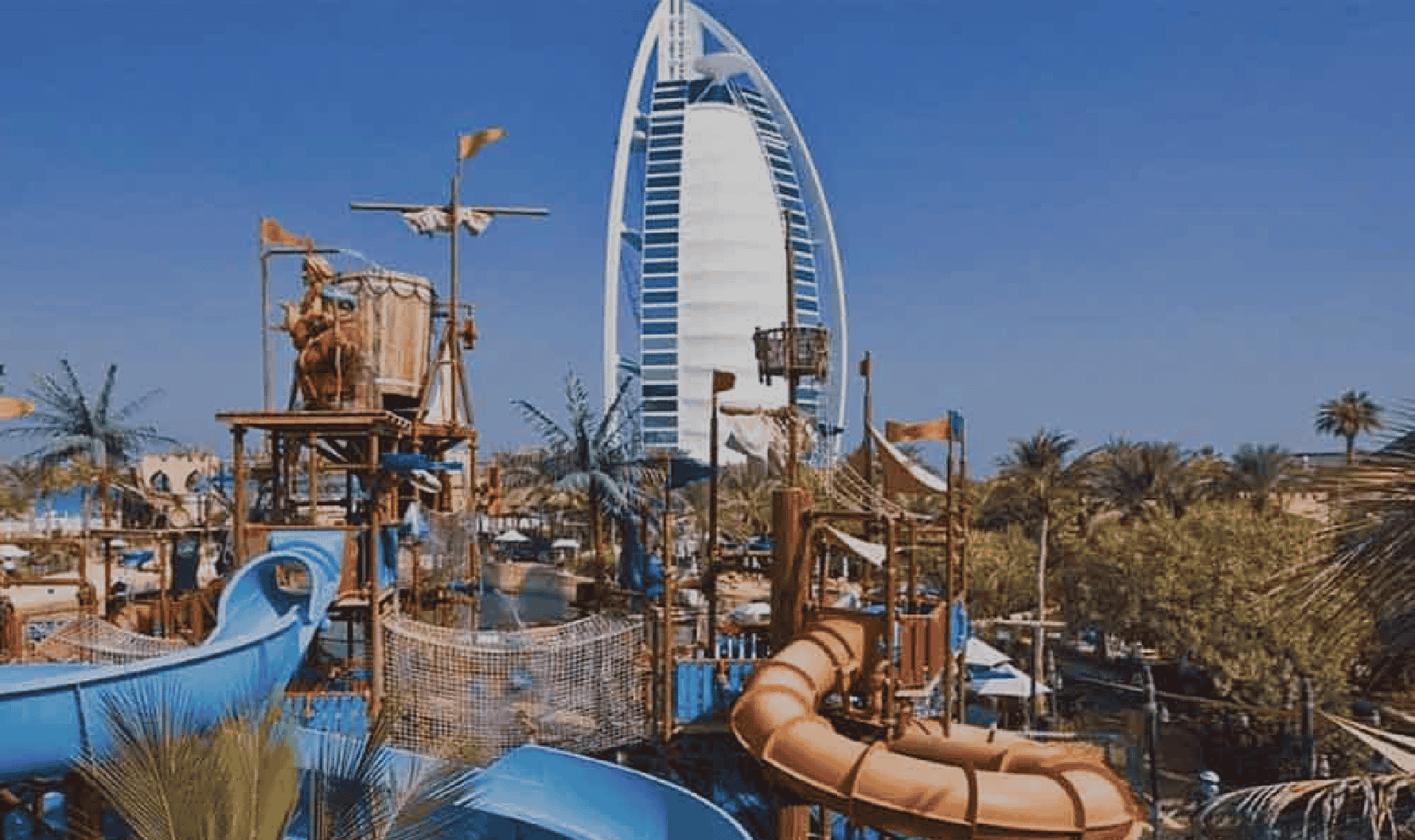 8. Dubai Spice Souk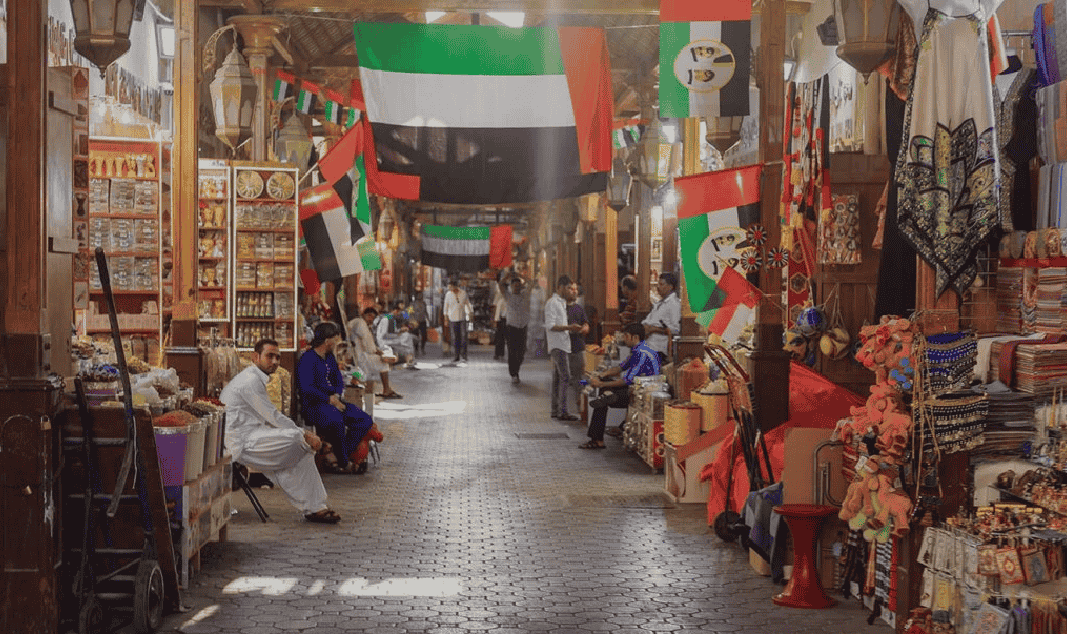 Practical Tips for Your Dubai Trip from Pakistan
Find out best hotel deals with LBN : Hotels in United Arab Emirates Hotels in Dubai Hotels in Abu Dhabi
Recent Post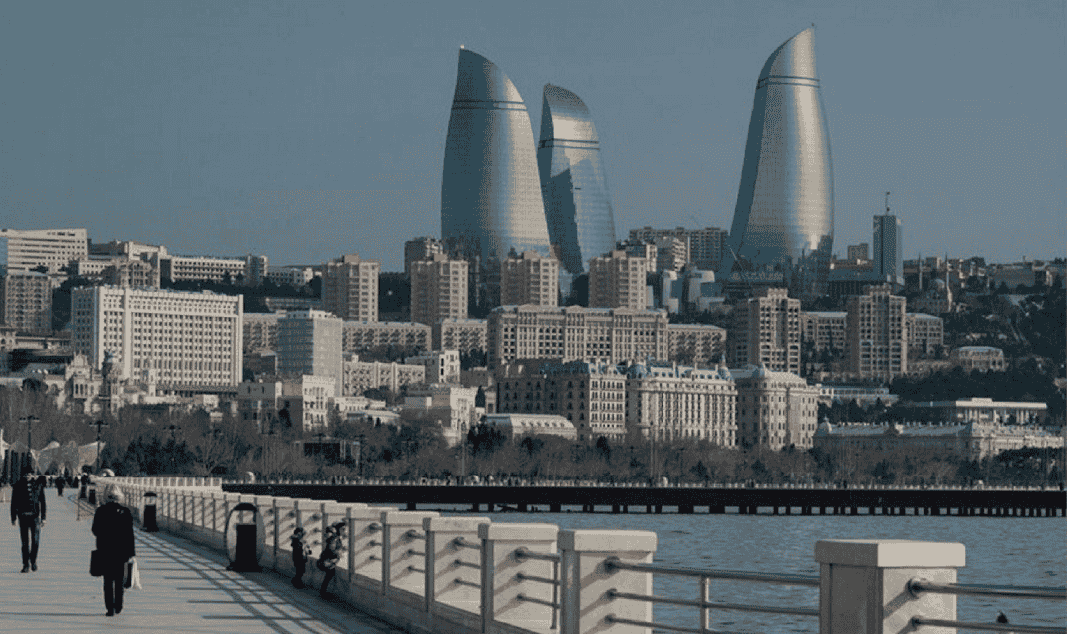 Places to see in Baku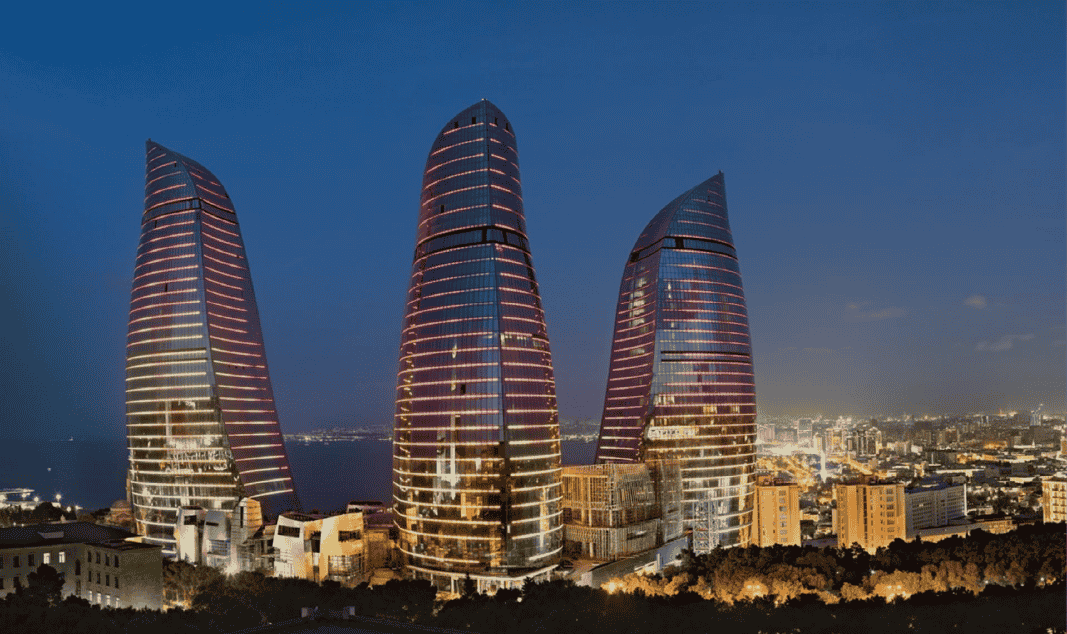 Trip to Baku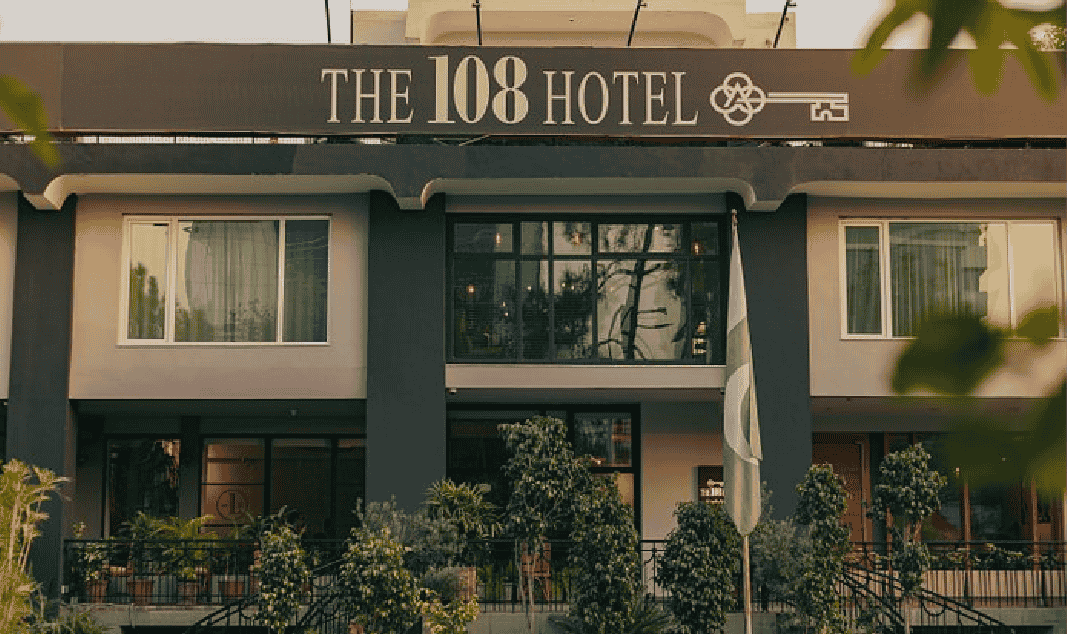 The 108 Hotel
#dubaivlogs
#dubaitourism
#triptoDubai
#lifeinDubai
#TripPackageToDubai
#DubaiHotels
#BurjKhalifa
#BurjulArab
#dubaiAlBarsha
#dubaimarkets
#DubaiMalls
#MallofEmirates
#GlobalVillageDubai
#PalmJumeirah
Find Hotels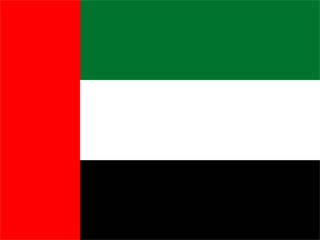 Hotels in United Arab Emirates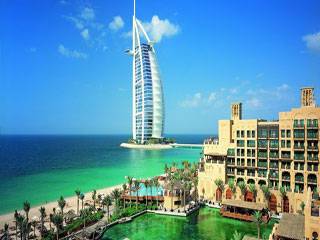 Hotels in Dubai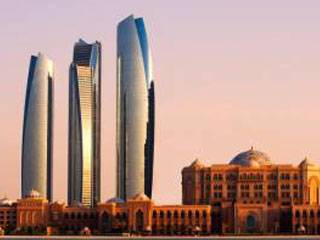 Hotels in Abu Dhabi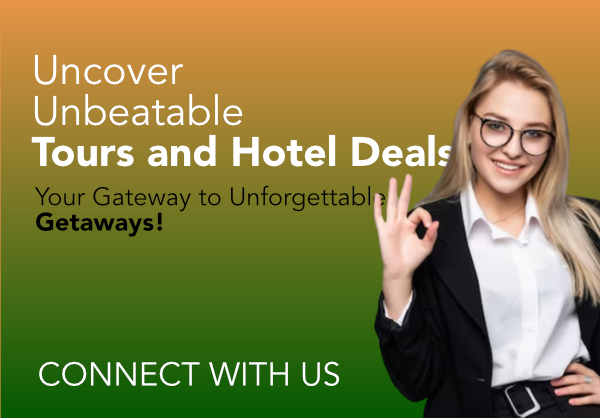 Call or Whatsapp

Send your request
Contact us Online
Cheap Flights Tours Packages Rawalpindi Pakistan
Cheap Flights Umrah Packages with International tour Packages from Rawalpindi Pakistan
5 days Dubai tour
₨ 150,000.00 ₨ 120,000.00
Dubai Packages – Book your Dubai tour & travel packages at best price with pakdreamtravels.com . Click to get exclusive deals on Dubai holiday packages with airfare, hotel and sightseeing. Dubai tour packages for Family from Islamabad Rawalpindi Pakistan 2021 .
Description
5 Days Dubai Tour Package from Pakistan
This best-selling  5 days Dubai tour package includes Dubai Visa , Air Ticket, Airport pick and Drop and Tours
4 nights 5 days tour package to Dubai from Pakistan Total Cost Rs 120000/- Per Person Triple Room
Packages Includes !
UAE Visa & Insurance
Return Air Ticket
4 nights 5 days Accommodation in three star hotel
Daily breakfast
Airport pick and drop
Dubai City Tour
Dhow Cruise Dinner
Desert Safari tour
There are no reviews yet.
Your email address will not be published. Required fields are marked *
Your review *
Name *
Email *
Save my name, email, and website in this browser for the next time I comment.
Related products
7 days turkey tour.