Choose Your Adventure
1-Hour E-Bike Tour
2-hour e-bike tour, 2-hour experienced e-bike tour, 2-hour novice e-bike tour, 1-hour horseback tour, 2-hour horseback tour, hollywood movie site tour, 2-hour ride along utv tour, jungle expedition tour, jurassic adventure tour, horseback adventure, experience package, utv adventure, kualoa grown tour, aloha aina tour, jurassic valley zipline, mālama experience (care for the land), mlama ina (care for the land), fishpond & ocean voyage tour, secret island beach activities, kualoa half day package, premier hollywood movie site tour, 1-hour utv raptor tour, 2-hour utv raptor tour, exclusive utv raptor tour with lunch, utv raptor adventure package, kayak adventure tour, surf & turf packages, 3 hour private utv ride along tour, tour availability for your select dates:, trip information.
Jurassic Adventure Awaits
Our deluxe 2.5-hour JURASSIC ADVENTURE TOUR will take you to iconic film sites in Kualoa, Hakipu'u and Ka'a'awa Valleys. Buckle up and enjoy this bumpy rainforest trek to visit filming locations from the original Jurassic Park, as well as and locations and sets from Jurassic World and Jurassic World: Fallen Kingdom. Relive the excitement of the Indominus Rex paddock with its 60 foot walls, the bunkers and authentic dinosaur cages used in the movies, and visit the most famous field of all the Jurassic franchise, where the galli… galli… gallimimus are flocking this way! You'll be driven in our open-air custom vehicles which will give you the best panoramic views!
IMPORTANT TO NOTE:
Minimum age is 3 years old.
Guests with back problems and expecting mothers are not advised to participate in this tour as the roads are bumpy!
Advanced reservations are recommended as tours may sell out.
You can also search for single seats as they may be available on tours at the last minute if you are willing to split up.
The Jurassic Adventure Tour
2.5-hour tour, adults $139.95 | child $69.95.
Pricing per person. Rates subject to 4.712% tax. 
WHAT PEOPLE ARE SAYING
Planning Away
The Amazing Jurassic Park Hawaii Tour Adventure (7 Kualoa Ranch Oahu Tours)
If you're new here, I would love for you to subscribe Please join me on Instagram, Facebook, Pinterest, and Twitter . Thanks for visiting!
Raise your hand if you are a Jurassic Park fan! If you are headed to Oahu you need to take a Jurassic Park Hawaii tour!
We are big fans of Jurassic Park and knew that we had to take a tour to see where the movies were made.
We are going to explore all the fun options at Kualoa Ranch (where Jurassic Park was filmed). If you want to see Jurassic Park in Hawaii Kualoa Ranch is the place!
In this post, we will let you know how awesome the Jurassic Park Honolulu tour is! We did it! We will also give you some options on how to explore the Kauloa Ranch Jurassic Valley.
Kualoa Ranch is a privately owned Honolulu ranch that contracts its land out for movies to be filmed on-site. Many movies including Jurassic Park have been filmed on the beautiful property of Kualoa Ranch. If you want to have a Jurassic Park Oahu experience this is the place.
Let's explore why you need to take a Jurassic Park Hawaii tour at Kualoa Ranch.
If you want to save this information for later be sure to save it to Pinterest.
This post may contain affiliate links (including Amazon) that will give me a commission at no additional charge to you.
Where is the Jurassic Park Hawaii Tour?
The Jurassic Park Hawaii tour is located at Kualoa Ranch. It is about 38 minutes from Honolulu and 50 minutes from Waikiki. It is also a perfect thing to do on the North Shore as it is located between Kaneohe and the North Shore.
I highly recommend renting a car while visiting Oahu. You can easily drive to Kualoa Ranch. Parking at Kualoa Ranch is free and very convenient.
Oahu Jurassic Park Hawaii Experience
To get directions to Kualoa Ranch it is best to use Google maps .
The address to Kualoa Ranch is:
49-560 Kamehameha Hwy
Kaneohe, HI 96744
What is Kualoa Ranch?
Kualoa Ranch is also known as Jurassic Valley Oahu AKA Ak'a'awa Valley! From the steep mountains and cliffs to the beautiful valley and Hawaiian rainforest, Kualoa Ranch is a beautiful Honolulu ranch to explore.
It is a privately-owned working cattle ranch with over 600 cattle, 120 horses, 200 pigs, and 100 sheep. Areas of the Honolulu ranch also produce certain crops such as bananas, cacao, papaya, and breadfruit. The Oahu ranch also has an oyster and shrimp farm.
Jurassic Park Hawaii
It is also a very popular tourist attraction. Many movies have been filmed on the ranch including Jurassic Park and Jurassic World. Props and sets from the movies are located on-site. The Jurassic World Hawaii sets are awesome!
A variety of tours are given to see not only the beauty of the Jurassic Park Ohau ranch but also where and how certain scenes of the movies were filmed. You can also take a picture with the iconic Jurassic Park sign Oahu style!
Let's learn how you can go on a Jurassic Park Hawaii tour!
How Do You Book a Jurassic Park Hawaii Tour?
The easiest way to book a Jurassic Park Hawaii tour is to go online and book Kualoa Ranch tickets .
Go Oahu Card Has Jurassic Park Oahu Options!
The Go Oahu Card i s a great option if you plan on doing multiple tours on Oahu. There are several Kualoa Ranch tours offered on the card, however, you can only do one Kualoa Ranch tour per day.
Hot Tip for Booking a Jurassic Park Hawaii Tour
These Jurassic Park Hawaii tours sell out fast. You will need to book at least 3 weeks in advance for most tours. Some tours even sell out 5 weeks in advance. Basically, the sooner you book the better. You will need to know the date you are going and the time you want to attend.
When you book your tickets it states that you will need to arrive 45 minutes before your tour. This will give you time to park, eat, shop, and make your way to the tour pick-up spot. Don't be late or you may miss your tour!
What is the Best Jurassic Park Tour at Kualoa Ranch?
Kualoa Ranch is the best place to experience a Jurassic Park Hawaii Tour. Kualoa Ranch operates tours in two valleys of the ranch.
1. Kualoa's Raptor UTV Adventure
Duration: 2 Hours
Adults: $144.95
Children: $69.95
Jurassic Park Oahu Experience
Jump on a Raptor UTV and enjoy a guided tour of the Oahu ranch. The Raptors can fit up to 6 people (kids). You will want to book this Jurassic Park Hawaii tour in advance.
This tour includes off-roading and exploring parts of the Oahu ranch that buses just can not go. These tours run in rain or shine. Trekking through the mud makes this tour a true adventure!
You must be at least 5 years of age to do this tour and be a minimum of 21 years old to drive. Each group will have its own UTV.
The UTV Jurassic Park Hawaii tour does venture into both valleys however the stops are not as long because of the size of the group. There can be up to 10 Raptors in a group. This is an adventure Jurassic Park Hawaii tour.
2. Jurassic Valley Zip Line
Duration : 3 hours
Adults: $174
Jurassic Park Hawaii Kualoa Ranch Experience
If you want to zipline in a beautiful area, Kualoa Ranch is the best place. The Jurassic Park Kualoa Ranch Zipline Tour is one of the most popular tours at Kualoa Ranch. There are 7 tandem sections and 2 suspension bridges. The zip lines range from 200 feet in the air to a quarter-mile in length.
This tour is fun, however, you will not get to see all of the Jurassic Park Hawaii film sights. You will get an amazing view of the Jurassic valley. This is an adventure tour.
Restrictions
There is not an age requirement, but a body size requirement.
4'8″ – 6'9″
Thigh Measurements:
70 – 280 pounds
3. E-Mountain Bike Tour
Duration: 2 hours
Adults: $119
Children 10-12 : $89.95
Kualoa Ranch Jurassic Park Experience
The E-mountain bike tour is guided and includes safety and training. Participants must be 10 years old to participate.
This is one of the most popular tours and you will need to book well in advance. You will get to see Jurassic Park sets and filming locations.
4. Jurassic Park Hawaii Jungle Jeep Expedition
Duration: 1.5 hours
Adults: $51.95
Children: $36.95
The Jungle Jeep Expedition Jurassic Park Hawaii tour explores one side of the valley. It does include the Jurassic World observation deck set, you do not get to go inside and explore.
It is a more affordable option to get a taste of Jurassic Park Oahu. But honestly, if you really want to experience the Oahu ranch and love Jurassic Park this might not be the best match. On the other hand, if you want to save money, this might be perfect.
5. Hollywood Movie Site Tour
Kualoa ranch jurassic park hawaii experience.
The Kualoa Ranch Hollywood Tour showcases movies filmed at the Honolulu ranch. Filming at Kualoa Ranch started in 1950. There are tons of sites to explore.
This tour only visits one side of the valley (the opposite side of the Jeep Jungle Expedition). You will see some of the Jurassic Park sets but not all of them.
You will also get to see the sets from the following movies:
Kong Skull Island
Godzilla, Tears of the Sun
50 First Dates
Hawaii Five-O (TV Show)
LOST (TV Show)
Magnum P.I. (TV Show)
Windtalkers
Jurassic Park
6. The Jurassic Adventure Tour
Duration : 2.5 hours
Adults: $139.95
Kualoa Ranch Jurassic Park Experience
This is the BEST Kualoa Ranch Jurassic Park tour. The Jurassic Adventure tour is for those die-hard Jurassic Park fans.
It is a complete tour in both valleys of the Oahu ranch. There are no more than 16 people allowed on the tour at one time.
This tour is special because you do get to actually go inside some of the Jurassic World sets. It is the only tour that allows you to go on the observation deck of the Jurassic World set.
Our Experience – Jurassic Park Hawaii Tour
We loved this tour! It was the best Jurassic Park Hawaii tour at Kualoa Ranch. We loved the beauty of the Honolulu ranch and seeing all the film sites of Jurassic Park.
My six-year-old is obsessed with Jurassic Park and this was his favorite park on our trip to Hawaii. It was entertaining for both kids and adults. I would highly recommend this tour if you are Jurassic Park fans.
This Jurassic Park Oahu tour makes our list as one of the best things to do in Oahu with kids!
7. Horseback Riding Kualoa Ranch Adventure Tour
Adults : $144.95
The horseback riding tour will take you on the same side of the valley as the movie bus tour. You will get to see some of the areas where Jurassic Park was filmed but not all.
It is a great option for Kualoa Ranch excursions if you love horseback riding. It is a beautiful adventure at Kualoa Ranch Oahu.
8. Other Tours at Kualoa Ranch
Kualoa Ranch Oahu also offers other tours but they do not include the Jurassic Park experience.
Non-Jurassic Park Hawaii Tours Include:
Malama Experience
Aloha Aina Tour
Ocean Voyage Adventure
Secret Island Beach Activities
Best of Kualoa Experience
Chocolate Tasting and Beach Tour
Is Kualoa Ranch Worth Visiting?
Absolutely, Kualoa Ranch Hawaii is worth visiting. Our family loves Jurassic Park so the Jurassic Park Hawaii tour was on the top of our list.
Even if you aren't a movie fan or looking for a fun outdoor adventure Kualoa Ranch is undeniably beautiful. This makes it a perfect adventure for anyone to visit.
Visit the Gift Shop and Aunty Pat's Café
There is a café and gift shop at Kualoa Ranch Oahu. There are some fun souvenirs with a Jurassic Park theme. One of the things we loved was the penny pressing machine. Make sure to bring some change. There are several designs and machines to choose from.
Aunty Pats Café
Don't worry if you get hungry before or after your tour. Aunty Pat's Café has delicious snacks available to purchase.
Are you Ready to Go on a Jurassic Park Hawaii Tour?
Hopefully, this helps you pick out the best Jurassic Park Hawaii tour! We loved the Jurassic Adventure Tour. It was fun and worth the money for us. There are so many fun sets to see and explore.
We loved taking photos (Especially the Jurassic Park sign and the Observatory) and enjoyed our tour guide. He was very knowledgeable about not only the movie sites but about the different plants and agricultural ecosystems on the Oahu ranch.
I highly recommend going on a Jurassic Park Oahu – Kualoa Ranch tour.
Facebook Community
Do you have any questions? Join my Facebook Travel Community! This great community can help answer any questions you may have about your upcoming trips. Plus, I try to add any great deals or promotions that companies send me!
Have Fun on Oahu!
If you are interested in other things to include on your Oahu itinerary , here is a brief outline of what one of our trips to Hawaii looked like.
We split our trip between Oahu and had one day in Maui . We had some fun experiences driving in Maui to see a really cool blowhole. Maui was so gorgeous we wished we had more time to explore it.
We focused kid activities on Ohau such as hiking in Oahu and snorkeling in Oahu ( Hanauma Bay )but also did most of the touristy stuff like the Polynesian Cultural Center, Pearl Harbor , and the Dole Pineapple Plantation as well. We had so much fun and I know you will too!
We stayed in a few amazing Oahu resorts for families including The Disney Aulani Resort .
If you need guidance on what to pack for Hawaii , I share all my tips in my post.
Also, do not forget to get your Hawaii Souvenirs !
If you have any questions be sure to comment down below!
Top 20 Places To Eat in Oahu
I put together this awesome FREE food guide of the best places to eat on Oahu. You have to eat while you're on vacation right?!! I will email you a copy. Click – Free Oahu Eating Guide
Similar Posts
Buc-ee's largest gas station in the world – simply amazing.
Buc-ee's is the largest gas station in the World! Which makes it the largest gas station in America. Can you guess where it is located? Buc-ees is a chain that has the BIGGEST gas stations in the US. They are HUGE! So big that they can be considered a tourist attraction. We recently went to…
16 Amazing Things To Do At The Polynesian Cultural Center (PCC Hawaii is Awesome!)
Want to visit PCC Hawaii? Awesome! There are so many things to do at the Polynesian Cultural Center. It is a must-see when you visit the island of Oahu, Hawaii. The Polynesian Cultural Center or PCC Hawaii is an immersive experience in Polynesian culture. It was voted by USA Today, Trip Advisor, and Star Advertizer…
Grand Canyon In Winter (Does It Snow At The Grand Canyon?!!!)
Is Grand Canyon Worth Visiting in Winter If you have wondered if the Grand Canyon is worth visiting in winter we have a few recommendations and ideas to make your trip awesome. We had a great time even with all the snow at the Grand Canyon. In this Grand Canyon winter itinerary, we will give…
Hell's Revenge 4X4 Trail – Moab, Utah – The Craziest Off-Road Trail
Have you heard of Hell's Revenge 4X4 trail in Moab, Utah? We just went on a Hell's Revenge tour and loved it! It is an off-roading adventure of a lifetime! People from all over bring jeeps, UTV, and other Sports Utility Vehicles to have a little fun on one of the most thrilling trails in…
13 Stops On The Anchorage to Seward Alaska Highway (The Most Beautiful Scenic Drive EVER!)
Are you thinking about taking an Alaska road trip driving from Anchorage to Seward? Or maybe you are thinking of going in the opposite direction and doing a Seward to Anchorage drive. No matter which direction you are going, this post will help you know exactly where to stop along the way on the Anchorage…
Visit Jenny Lake Grand Tetons Visitor Center (Jenny Lake Ferry and Best Hikes)
Only have one day at Grand Teton National Park? Have you heard of Jenny Lake? It is the most beautiful area in all of the Tetons. We just went and had a great time! It is absolutely worth checking out. The Jenny Lake hiking options are fabulous and great for all ages. We also…
33 Comments
We took a filming location tour in Kauai that included shooting locals from Jurassic Park. This tour looks fabulous and would love to take it!
If we do Kauai, we will be doing the Jurassic Park adventures on that island!
This is seriously cool! My husband would love the Jurassic Park angle. I definitely have Hawaii on my list, and I'll certainly keep this tour in mind!
It is worth it! It is so much fun!
So much fun! I can imagine my kids getting all excited at the park! Thank you for sharing!
My six year old was in heaven!
Although the kids have not seen Jurassic Park, this still looks like an awesome place to have an adventure while in Hawaii!
It is so beautiful! The ranch includes the ocean and farmland and mountains.
Awesome! We are headed to Oahu next summer and my daughter is dying to do the ziplines!
Oh good! Book Early!
Such fun! I love this! Great exploration, especially for the kiddos!
It was so fun for the kids!
Yes! My granddaughter wants to go to Hawaii. We'd definitely explore Oahu!
Oahu is the best for kids!
How cool! I didn't even know this existed there. I love the Jurassic movies!
I'm raising my hand as I am a huge Jurassic Park fan! Would love to take this filming location tour in Hawaii…fun for the entire family!
It really was fun for everyone!
So cool! I just watched the Jurassic Park episode of the Movies that Made Us on Netflix and now I really wanna go haha
I know it is so fun and worth going if you get a chance!
This looks AMAZING! Adding these destinations to my Hawaii bucket list for sure. Thanks for sharing!
I think it is worth it!
I had no idea that this was available. I binged watched all these movies with my husband a few years ago. He did not see any of them in the movies. I would love to visit Hawaii again to go to one or more of these parks. This was awesome to read.
Oh good! I knew we had to go because my boy is obsessed with Jurassic Park.
Going to Hawaï would be so amazing. Visiting Jurassic Park looks like a great adventure. I'm sure our four boys would enjoy that experience.
My boys loved it!
What a fun place to visit. I love the Jurassic Park movies!
It is a cool place especially if you love the movies!
What fun! It's nice to see they have so many different options for tours.
Yes, and the ranch is beautiful!
Super awesome! WOW! How fun!
It is an amazing place!
Pingback: Hanauma Bay Snorkeling - A Complete Visitor Guide – Planning Away
Pingback: The Best Easy Hikes in Oahu – Planning Away
Leave a Reply Cancel reply
Your email address will not be published. Required fields are marked *
UponArriving
Jurassic Adventure Tour Review (Kualoa Ranch) [2022]
Kualoa Ranch in Oahu is one of the most beautiful spots in Hawaii and it's been home to blockbuster movie after blockbuster movie. They offer several different tours for enjoying the ranch but there is one specific tour that is designed specifically for Jurassic Park fans: the Jurassic Adventure Tour .
In this article, I'll tell you everything you need to know about the Jurassic Adventure Tour.
I'll show you what to expect and give you some pointers on how to get some photographs that line up with scenes from different Jurassic Park movies.
Table of Contents
What is the Jurassic Adventure Tour?
The Jurassic Adventure Tour is a special tour of Kualoa Ranch that takes you to several filming sites for Jurassic World, Jurassic Park, and a host of other blockbuster movies and hit TV shows like Kong and Lost.
The tour is approximately 2.5 hours long and admission for each adult is $139.95 and $69.95 for children (ages 3 to 12). These tours run pretty small so my advice would be to book these as soon as possible to ensure that you get a spot.
This is a must-do attraction for Jurassic Park fans when in Oahu, especially if you are a big fan of Jurassic World and some of the other movies filmed here.
Related: Jurassic Park Filming Sites in Hawaii Ultimate Guide (Full List)
Tip: Use the free app WalletFlo to help you travel the world for free by finding the best travel credit cards and promotions!
Checking in
When you first arrive at Kualoa Ranch, you'll be in awe of the surrounding backdrop.
Located on the east side of the island about 40 minutes from Waikiki, Honolulu, it's just a visually stunning place all around and it becomes immediately apparent why so many movies have chosen to film here.
If you are driving in, they have ample parking so finding a parking spot should not be an issue.
For those without a vehicle, you can arrange transportation from Waikiki for about $30 depending on the type of tour you have booked.
Related: Jurassic Falls Landing Adventure Helicopter Tour Review
Once you're ready, you head up some stairs and venture through the gift shop/cafe on your way to the ticket center which is just outside the gift shop.
It's there where you can verify your booking and receive your tickets (although I don't believe we actually had to show them to board).
The staff was very friendly and helpful and actually helped us consolidate our tours for the day a little bit more efficiently which was greatly appreciated.
From there, you'll enter the Kualoa Ranch courtyard.
Each tour will have its own little waiting area. In this case you will head towards the Jurassic Adventure Tour waiting area which is a cool little building with benches and a TV.
You can go for a photo op with the dinosaur head on the wall and hopefully your tour vehicle will be arriving soon.
Related: Kualoa Ranch Fishpond Ocean Voyage Review
The Jurassic Adventure Tour experience
Kualoa Ranch asks you to arrive 45 minutes prior to your tour which in my opinion is too big of an ask.
Time is precious in Hawaii and while I understand they want people to arrive on time, there's nothing unique about the tour that requires you to arrive more than 15 minutes early.
I love Kualoa Ranch but the 45 minute requirement feels like more of an excuse to get you to buy food in their restaurant than a way of ensuring everyone gets there on time.
To make matters worse, on our tour they had a mechanical issue (rock in the tire) that they did not decide needed to be fixed until minutes before our tour which meant that we would be starting ~25 minutes late.
I would not have cared that much about waiting but we were doing back to back tours so that put us in a time crunch with lunch.
My issue was: how can you ask customers to arrive so early and eat up precious vacation time when you're not ensuring your vehicles are ready to go on time?
Again, I absolutely love this place but that's something that needs to be addressed.
On the bright side, at least they don't sacrifice customer safety for efficiency?
Anyway, the delay did give me a little bit of time to practice with Google's augmented reality.
If you want some cool pictures and video, try out the dino augmented reality on Google.
Use the Google Chrome app to search for something like "Tyrannosaurus," tap "View in 3D," and then "View in your space."
You can then portray a dinosaur in a real life setting which is perfect for a tour like this .
Tip: Be sure to check out my augmented reality video at the bottom of the article to see how you can really bring this experience to life.
For the delay, they did give us complimentary chocolates which was a very nice gesture but you can imagine how carrying around chocolates for hours on a sunny day turned out….
Eventually we boarded and we chose to sit in the very back because it would allow us to be the first to explore some of the sites and get photos without people in them which just worked out better for the blog.
Most of the vehicles seat 16 but ours was the one that seated 20 which is why it was such an issue to fix it (I think they only have one 20 person vehicle).
As far as what side of the vehicle is the best, that's hard to answer. I think both the left and the right side are good in their own ways.
(All of our photos below were taken from the right side.)
On the tour
Although the tour started off a little rocky, we quickly got rolling once the vehicle was ready.
We started off by climbing up the hill and checking out some interesting World War II bunkers that still exist today.
Then we made our way inside one of the bunkers that in addition to some war memorabilia, houses a bunch of memorabilia from different movies and shows that were filmed on Kualoa Ranch.
It's a really cool experience to see some of the props and promotion materials used for these movies. It's also insane at how many big-budget movies have been filmed in this location .
To enhance your experience, I would recommend you checking out some of the films before you visit which include:
50 First Dates
Mighty Joe Young
Mike and Dave Need Wedding Dates
Kong: Skull Island
And of course there are shows you need to watch like:
It's also really cool because whenever you get back home you can re-watch these and it's super easy to recognize a lot of the Kualoa Ranch scenery from your tour.
Jurassic World tour vehicle
When you come out of the bunker, you can get a close look at one of the tour vehicles used in Jurassic World.
This was the vehicle that was heading through the field when the herd of Gallimimus was running through – an homage to the original Jurassic Park.
At this spot, there's also some really nice views of the ocean and if you're lucky you might be able to spot whales off in the distance.
Jurassic Park Gallimimus stampede
From there we stopped at one of the first major sites which is the location from Jurassic Park where the Gallimimus stampede took place and Dr. Grant and the two kids hid behind a piece of driftwood.
This is actually the only shot filmed on this island from Jurassic Park as the vast majority of them were done on the island of Kauai.
Related: Jurassic Park Gates & T-Rex Paddock Hike & Off-Road Guide
It's a great photo opportunity and it's really cool to stand in that same location.
The buzz kill is that this piece of wood is not the original since dead wood simply can't last that long outdoors in a climate like this.
Still, the log gives you an opportunity to line up a photograph with a real scene from Jurassic Park.
It's kind of difficult to do because if you take a photo straight on with the log the background is not the same.
Instead, you need to focus on the background towards the right. If you stand far enough to the left of the log you might be able to incorporate some of those jagged mountain ridges seen in the background of the movie.
You can see those in the wide angle shot I took below. (Unfortunately, I did not notice this until after.)
Whether or not you choose to line up that shot, it's still a lot of fun to mess around and your tour guide will help you out with getting some spectacularly cheesy photos of a dinosaur wreaking havoc.
Jurassic World entrance gates
Towards the end of Jurassic World, the two boys are driving back to the park in one of the jeeps and a flock of Dimorphodons is flying towards visitor center.
The guides did not point this out, but I believe they used the back of the valley for this scene and then simply modified the landscape to look a little bit more interesting.
You can see the "scrapes" in the hilly ground which further make me think it was shot from around the Lost golf course area which is by the Jurassic Park log.
Other movie sites
On the way to your next Jurassic Park location, you'll swing by some pretty iconic spots like the golf course from Lost, foot prints from Kong?, the hill used in the four wheeler jump from Mike and Dave, and one of my favorites, the road from 50 First Dates where Adam Sandler resorts to all sorts of roadside shenanigans.
Other scenes include those from Jumanji, Mighty Joe Young, and plenty others.
Jurassic World: Fallen Kingdom bunker
Eventually, you get to view a bunker used in Jurassic World: Fallen Kingdom.
This was the bunker at the beginning of Fallen Kingdom that they entered into to track down Blue. Eventually, a dinosaur makes its way inside and lava starts to pour from the roof as the two have to escape via a ladder.
There are actually two separate bunker sets that were used to film these scenes (one is just the roof and the tower while the other one is the entire structure).
Jurassic World Gyrosphere
Next you'll take a short walk over to where the Jurassic World Gyrosphere scene was filmed.
This is where the kids boarded one of those gnarly looking clear spheres that took them all around the park to admire dinosaurs from close up.
They still have the platform set up which I believe is still used for events these days such as small weddings, parties, etc.
You'll notice in the still from the movie below that you can't see the ocean and that's because they extended the length of the mountains for dramatic effect.
If you want to get a shot that lines up with the movie just head up the hill and you'll be able to get roughly where the camera was.
The scene where the Indominus Rex attacks the kids in the Gyrosphere is also another site you can see but on our tour we did not go through that.
Skull Island
After that, we turned through the valley and passed through a few more movie scenes including one with skeletons from Kong: Skull Island.
Unlike some other tours we were not able to get out and play with the bones because I think they were getting some touchup work done.
At that point, we ventured out of the valley and started to head to the other section of Kualoa Ranch which is known to be the bumpy side.
While things did get a bit bumpy, I honestly thought it was going to be a lot worse, especially sitting in the back but it wasn't bad.
(I don't think they recommend this tour if you have a back issues or are pregnant though).
Jurassic World Helipad
We then made our way to the Jurassic World helipad. The helipad pops up several times throughout the Jurassic World movie. Unfortunately, they have dismantled the helipad structure so there's nothing really there except for a cleared dirt area.
We did not stop at this location unlike some previous tours but it didn't really matter because there was so much CGI used on the scene that it would have been basically impossible to match up a scene looking out over the ocean.
Although you don't get an exact look based on what was in the movie, it's a really nice view of the Fish Pond from up in this area.
Camouflaging I-Rex
After the helipad, you're on your way to the signature attraction which is the I-Rex paddock. Before you get there, you'll pass over a creek which is where one of the most interesting scenes from Jurassic World was filmed.
After the I-Rex got on the loose and crew from the park was after it, they located its tracking device in a wooded creek area.
Then, to their surprise the perfectly camouflaged I-Rex appears and ends up feasting on someone. It's easily one of the coolest scenes in the movie in my opinion.
The thing is our guide did not point out the scene and I only knew about it from watching prior tours so you may have to be on the lookout for yourself. When you're going to the I-Rex Paddock, it's going to be on the right.
I-Rex Paddock
The crown jewel of this experience is getting to visit the I-Rex Paddock.
This is where they kept the in Indominus Rex in Jurassic World and where it escaped from before it unleashed fury on a lot of other dinos and humans in the park.
Your first get to go upstairs in the control room which is honestly one of the coolest things I think I've ever done related to movie sets.
You'll have the chance to grab several shots from the movie at this site.
The claw marks on the walls are deeper than in the movie but it's still pretty cool to stand in the same spot.
It's interesting to see some of the deterioration of the styrofoam. I'm wondering how long they plan on keeping that and what the expected lifespan of this set is.
If you've been putting off seeing this you may not wanna put it off that long….
You can also check out and even walk in some of the dinosaur crates.
This one right here was from Jurassic World: Fallen Kingdom, when Owen tries to get the blood transfusion from the T-Rex.
And remember that augmented reality I was talking about at the beginning of the article?
This paddock is the perfect place to bust it out.
After you've spent some time in the paddock, it's time to head out and you'll get one last look of the paddock through some overgrown grass which just adds to the appeal of this place.
Aunty Pat's Cafe
After our tour, we had a little bit of time to get something to eat before our next tour so we tried out the café. This is probably the only real problem I had with the tour.
We paid $14 for two small slices of pizza that looked like this.
This is such a cool tour and experience that I didn't like to see it watered down with tourist trap food.
If you're gonna charge seven dollars a slice, at least give us something remotely fresh and maybe not use such an oversized pizza slice box?
Perhaps if I had been able to try the main menu the quality would have been better but we did not have time because our tour had been running so late.
Overall, I really enjoyed this experience and would have to recommend it to Jurassic Park fans, especially those who really like the newer Jurassic World. It's just such a fun experience to see where so many big movies were filmed and the scenery is simply stunning.
The only things I didn't care for were that 45 minute time requirement and the low quality food, which both give off tourist trap vibes.

Daniel Gillaspia is the Founder of UponArriving.com and the credit card app, WalletFlo . He is a former attorney turned travel expert covering destinations along with TSA, airline, and hotel policies. Since 2014, his content has been featured in publications such as National Geographic, Smithsonian Magazine, and CNBC.
One comment
I was thinking about this tour but those pictures look nothing like the film shots. Like, absolutely nothing like them. Even the props.
Leave a Reply Cancel reply
Your email address will not be published. Required fields are marked *
Privacy Overview
Oahu Kualoa Ranch Jurassic Park Tour
About this activity.
Your booking is confirmed instantly
This activity is in your language
Discover the different scenes from the Jurassic Park movies on this tour at Kualoa Ranch on Oahu . A professional guide will accompany you on this tour that lasts about two and a half hours and is for groups of about 20 people . You will visit the filming locations of this classic film in an open-air vehicle through the valleys of Kualoa, Hakipu'u and Ka'a'awa in Hawaii.
If you're a fan of the films, you'll be thrilled to relive many of the scenes . See the bunkers, dinosaur cages and lush rainforests that were the perfect backdrop for the fictional Isla Nublar.
Explore the locations where the Jurassic Park movies were filmed on this tour of Kualoa Ranch in Oahu , Hawaii.
Learn about the history and anecdotes of the locations where many scenes from this classic franchise were filmed from a professional guide .
Tour the Kualoa, Hakipu'u and Ka'a'awa valleys in an open-air vehicle .
What's included
Jurassic Park Tour at Kualoa Ranch
Access to Kualoa Ranch
Professional guide
Outdoor vehicle
Select participants and date
What to expect.
Discover the locations where the Jurassic Park movies were filmed on this tour at Kualoa Ranch on Oahu . On the tour you'll be accompanied by a professional guide in an open-air vehicle to get a better look at the different locations where the franchise was filmed. This is an activity in Hawaii that lasts about two and a half hours for groups of about 20 people .
Kualoa Ranch has become a popular destination for fans of the saga, making it one of the most visited places in Hawaii . From the moment you visit the valleys of Kualoa, Hakipu'u and Ka'a'awa, you'll see that these spectacular landscapes and lush rainforests are the place that was Isla Nublar in the movie.
Along the way, you'll see the famous "Jurassic Park" gate , a symbol for the franchise and featured on virtually all related merchandise. In fact, you'll have the opportunity to visit the shop to pick up some souvenirs.
Other filming locations you will be able to visit include the valley where the iconic T-Rex attack scene was filmed. You will also visit the helicopter landing zone and other areas where dinosaur attacks took place in the film, such as the iconic Brachiosaurus scene, one of the saddest scenes in the saga.
Departure and Return
Departure point, additional info.
This is a tour for groups of about 20 people.
The minimum age to participate in the activity is 3 years old.
Travellers should be in average physical condition
Assistance animals are allowed
This experience is not recommended for travellers with back problems and pregnant women taking part in this tour, as the roads are full of potholes.
This tour is not wheelchair friendly.
Cancellation Policy
Other activities in oahu.
Oahu Island Day Trip
Oahu North Shore Day Trip
Oahu Parasailing Experience
Oahu Bus Tour and Snorkeling with Turtles
Honolulu and Pearl Harbor Bus Tour
Honolulu Hop-On Hop-Off Trolley Tour
Oahu Luau Show Tickets
Oahu Shark Dive
Oahu Submarine Scooter Experience
Oahu Glass Bottom Boat Cruise
Select your language
Argentina (ARS)
Brasil (BRL)
Colombia (COP)
Denmark (DKK)
Deutschland (EUR)
España (EUR)
Suomi (EUR)
France (EUR)
Italia (EUR)
México (MXN)
Nederland (EUR)
Norge (NOK)
Sverige (SEK)
United States (USD)
United Kingdom (GBP)
Jurassic Park Hawaii: The Ultimate Guide to Visiting Kualoa Ranch
What do Jurassic Park, Lost, and 50 First Dates all have in common? They were all filmed at Kualoa Ranch aka Jurassic Park Hawaii! If you're planning to visit Oahu , I highly recommend spending some time at Kualoa Ranch. I went during my one week trip in Oahu, and it was easily one of the best things we did.
*This post contains affiliate links. Which means that if you purchase something after clicking on a link, I may earn a small commission at no extra cost to you.
About Kualoa Ranch
Kualoa Ranch is a 4,000 acre Private Nature Reserve. The reserve got its start in 1850, when King Kamehameha III sold 622 acres to Dr. Gerritt P. Judd which included Mokoli'i, the small island known as "Chinaman's Hat." Later, Judd's son purchased more land in the from Queen Kalama's land holdings to increase the area to the 4,000 acres it is today.
Although it's known as Jurassic Park Hawaii, there have been tons of other films and shows filmed on the property. Kong Skull Island, Jumanji, Pearl Harbor, and Godzilla are just some of them. Kualola also serves as a venue for private events and weddings.
The reserve aims to protect the lands from development by offering tour and activities that are sustainable and compatible with the environment. Continue reading to see what tours they offer.
How to Get to Kualoa Ranch aka Jurassic Park Hawaii
Kualoa Ranch is about 45 minutes from Waikiki. Kualoa suggests getting to the ranch 45 minutes prior to your tour, and I believe that's to accommodate for traffic and road construction. If your tour is 11:45 AM attempt to get to the ranch by 11:00 AM and you'll probably actually get there at 11:15 AM. If you leave at 11:00 AM to get there by 11:45 AM, there's a good chance you'll miss your tour.
Tour Transfer
Kualoa also offers transfers from Waikiki to their property for certain tours. The tours eligible for transfers are Jurassic Adventure Tour, Ocean Voyage Tour, UTV Raptor Tour, Jungle Expedition Tour, Hollywood Movie Sites & Ranch Tour, Jurassic Valley Zipline, E-Bike Tours, Horseback Tour, Best of Kualoa Experience Package, and the Half Day Package.
Tour transfers cost $30 per person + tax. As there is no door-to-door service, you'll want to find the nearest pick up location to your accommodation. Pick up locations are, Aston Waikiki Beach Hotel, Sheraton Waikiki Hotel, and The Modern Honolulu.
Tours Available at Kualoa Ranch
2-Hour UTV Multi-Passenger Raptor Tour
There are two options for the 2-hour UTV tour at Kualoa Ranch. You can choose to take a narrated tour in which case your group will be driving with the tour guide, or you can choose to ride without narration. I took the non-narrated tour, but still learned plenty about the lands during our stops.
Tour Cost: Adults $144.96 + tax | Children (5-12) $69.95 + Tax
Book UTV Tour
Hollywood Movie Sites & Ranch Tour
Aboard a vintage school bus, you'll explore Ka'a'awa Valley also known as Hollywood's "Hawaii Backlot." See the boneyard from Kong Skull Island, Godzilla's massive footprints, and more during this 90 minute tour. You'll also learn about Hawaiian culture and get to stop by an actual WWII bunker.
Tour Cost: Adults $51.95 + tax | Children (0-12) $36.95 + tax
Book Hollywood Movie Sites Tour
Jurassic Valley Zipline
Over the course of 3 hours, you'll journey to the top of Ka'a'awa Valley over the course of 7 tandem lines, 2 suspension bridges, and 5 short hiking nature trails. Lines range from 200 feet to nearly quarter of a mile. You must be at least 18 to do this tour if not accompanied by an adult, and meet the following specs:
Height: 4'8" – 6'9" (1.4m – 2.05 m)
Waist: 22" – 50" (55cm – 127cm)
Upper Thigh: 18" – 28" (45cm – 71cm)
Weight: 70 and 280 pounds (32kg – 127kg)
When I make it back to Oahu, this tour is on the top of my list. I went zip lining in Costa Rica , and after the fear subsided I had a great time. I would love to take this tour next time I'm in Oahu.
Note: This tour doesn't usually operate on Mondays or Tuesdays.
Tour Cost: $174.95 + tax
Book Zipline Tour
Ocean Voyage
Kualoa Ranch's Ocean Voyage tour starts off exploring the Moli'i fishpond where you'll learn about sustainable fishing practices, Kualoa's Oyster farm, and stewardship practices. Afterwards, make your way to "Secret Island" to board a catamaran for a 40 minute sail of Kaneohe Bay.
Note: The tour doesn't run on Sundays or Federal Holidays.
Book Ocean Voyage Tour
Secret Island Beach Tour
Kualoa's Secret Island Beach Tour is the second tour I took while in Oahu . If you want the chance to experience a beach in Oahu without having to fight hoards of tourists for a spot, then this tour is definitely for you.
Tour Cost: Adults $51.95 + tax half-day, $114.95 + tax full-day | Children (0-12) $36.95 + tax half-day, $69.95 + tax full-day
Book Secret Island Tour
Jurassic Adventure Tour
During the Jurassic Adventure Tour, you'll spend 2.5 hours exploring iconic film locations of the original Jurassic Park, Jurassic World, and Jurassic World: Fallen Kingdom in the Kualoa, Hakipu'u and Ka'a'awa Valleys. The tour takes place in an open air vehicle and does get bumpy. This tour is not recommend for those with back issues or expecting mothers. Minimum age for this tour is 3.
Tour Cost: Adults $139.95 + tax | Children (3-12) $69.95 + tax
Book Jurassic Adventure Tour
2 Hr Horseback Walking Tour
Enjoy a leisurely ride through the valleys and pastures of Kualoa. You'll get to take in the beauty of the ranch and Ka'a'awa valley aka the valley that makes Kualoa Jurassic Park Hawaii. Again the minimum age for this tour is 10, with a height minimum of 4'6″ (1.4m) and maximum weight of 230 pounds (104kg).
Tour Cost: Adults $144.95 + tax | Children (10-12) $89.95 + tax
Book Horseback Tour
E-Bike Tour
There are two different E-Bike tours available at Kualoa Ranch, novice and intermediate. The beginner tour is about 6 miles and the intermediate tour is about 9.5 miles. During both rides you'll have the chance to stop for photos in the picturesque Kualoa valley. The minimum age for this tour is 10, and guest must be between 4'6" – 6'5" (1.4m – 2m) and weigh between 85 – 250 pounds (38kg – 114kg).
Tour Cost: Adults $119.95 + tax | Children (10-12) $89.95 + tax
Book Beginner E-Bike Tour | Book Intermediate E-Bike Tour
Jungle Expedition Tour
During this 90 minute tour, you'll climb aboard an open-air vehicle to explore Hakipu'u rainforest. The ride does get bumpy, so it's not recommend for those with back issues or expecting mothers. Guests also have the option of completing a small hike to the scenic overlook with views of the famous Ka'a'awa and Hakipu'u valleys. The minimum age for this tour is 3.
Tour Cost: Adults $51.95 + tax | Children (3-12) $36.95 + tax
Book Jungle Expedition Tour
Malama Experience
If you're looking for something more hands on, and are interested in sustainability, then the Malama experience may be for you. Over 2 hours, you'll learn about kalo (taro) and its importance to the Hawaiian people. Depending on the needs at the time, you'll also get hands on helping with activities like thatching Hawaiian hale, cleaning, planting, and harvesting kalo, or tending to the laʻau lapaʻau (medicinal plants). Beach attire is best for this tour, and a towel for drying off after rinsing in the ocean or streams.
Note: This tour only operates Tuesdays and Fridays.
Book Malama Experience
Aloha Aina Tour
Another tour with an emphasis on Hawaiian traditions is the Aloha Aina Farm Tour. This tour explores Moli'i, an ancient Hawaiian fishpond believed to be between 800 and 1,000 years old. You'll learn about early fishing methods, and the current fishing practices used. Aboard a trolley, you'll get to take in the beauty of the tropical fruit and flower gardens of Moli'i.
Book Aloha Aina Tour
Packages
Best of Kualoa Experience Package
The best of Kualoa package features 3, 90-minutes tours and a lunch buffet. The tours included in the package are the Hollywood Movie Sites Tour, Jungle Expedition, and the Aloha Aina Farm Tour. Check-in is at 8:00 AM and the tour lasts until about 3:00 PM.
Tour Cost: Adults $149.95 + tax | Children (3-12) $99.95 + tax
Book Best of Kualoa Package
Kualoa Half Day Package
The Kualoa Half Day Package includes the Ocean Voyage Tour, the Hollywood Movie Sites Tour, and a buffet lunch. The tour starts at 9:45 AM and ends around 2:30 PM.
Note: This package is unavailable on Sundays or Federal Holidays
Tour Cost: Adults $120.37 + tax | Children (3-12yrs) $83.72 + tax
Book Half-Day Package
Tips for Visiting Kualoa Ranch – Jurassic Park Hawaii
Definitely plan on booking in advance! I actually had to rearrange our itinerary to fit in our visit. The tours we took stared filling up about 3 weeks in advance. Also, I overheard one of the employees talking to a couple interested in taking a tour, and she said they were completely sold out for the day and that they only had two available for the next day.
On another note, give your self plenty of time to get to get to your tour. Kualoa Ranch is about 45 minutes from Waikiki, but there's often traffic, construction, and there was actually a one-way section that took us about 10 minutes to get through.
How much does it cost to visit Kualoa Ranch?
Tours range from $51.95 USD – $174.95 USD + tax for adults, and $36.95 USD – $99.95 USD + tax for children.
Can you visit Kualoa Ranch without a tour?
Unfortunately, no. The property is massive and there's tons of tours happening at all times. It wouldn't be very safe to wander around given the terrain. Also, all tours on the ranch are guided.
What is Kualoa Ranch known for?
Kualoa Ranch is known for being the real life Jurassic Park. On the property, there's signs detailing filming locations for different movies and TV shows. I saw some for Jurassic World, Lost, and Kong Skull Island.
Found this Post Helpful? Pin it for Later!
« Easy Hikes in Oahu: The Best Oahu Hikes for Beginners
Hiking diamond head – everything you need to know », you may also like.
Top Restaurants in Oahu – The Ultimate Oahu Food Guide
Oahu Coffee Guide – The Best Cafes & Coffee Shops in Oahu
One Week in Hawaii: The Ultimate 7 Day Oahu Itinerary
Kualoa ranch looks really beautiful! The landscapes are great and perfect to take some photos! I loved to see them! Thanks for sharing this guide! I remember I watched Jurassic Park as a kid! it must be fun!
I've done ATV's here and it's a blast! What a great recap!
What an epic experience this must have been! I'd love to try something similar one day! 🙂
Sabrina Petric
Wooow this is great!
Leave a Comment Cancel reply
Your email address will not be published. Required fields are marked *
Save my name, email, and website in this browser for the next time I comment.
This site uses Akismet to reduce spam. Learn how your comment data is processed .
Copyright 2022 Like the drum
Oahu's Top Rated
All Kualoa Tours
Kualoa Ranch ATV Tour
Kualoa Ranch Jurassic Adventure Tour
Kualoa Ranch Movie Site Tour
Kualoa Ranch Zipline Tour
Circle Island Tours
Dinner Cruises
Dolphin Excursions
Helicopter Tours
Northshore Horseback Riding
Parasailing
Pearl Harbor Tours
Plane Tours
Private Charters
All Rock-A-Hula Packages
Rockin' Show
Rockin' Show & Luau Buffet
Rockin' VIP Package
Shark Tours
Snorkeling Tours
Submarine Tours
Waikiki Trolley
Zipline Tours
Snorkel Tours
Whale Watching Maui
Jurassic Park Hawaii
Jurassic Valley Oahu
The Ultimate Guide to the Island's Iconic Movie
As a fan of the Jurassic Park movies, you need to check out the islands of Hawaii. Not only is the state the true home of Jurassic Park Hawaii, but there are plenty of filming locations and activities to enjoy while you're here, such as the Kualoa Ranch. With so much behind these iconic films, it's no wonder that so many people are drawn to explore, from the Jurassic Park Hawaii tour to Kahili Ranch. When it comes to Jurassic Park, there are really two islands that stand out the most - Oahu and Kauai. But there's more, and we will go through all the details in this guide, from the different filming locations to Hawaii's Kualoa Ranch history and much more.
Jurassic Park Hawaii Information
Discover More About Hawaii's Iconic Film
Find Out How Hawaii Became The Home of Jurassic PArk
Discover The Jurassic Park Movies Filmed In Hawaii
Explore The Different Jurassic Park Film Locations In Hawaii
Where is Jurassic Park Hawaii?
Jurassic Park Hawaii and The Main Filming Location is found at "Jurassic Valley" on The Island of Oahu. Jurassic Valley also known As Kualoa Ranch, is located on the north-eastern side of the island of Oahu, 20 miles away from downtown Honolulu. The ranch is a private nature reserve, and, on top of being a stunning travel destination, it's a must-see for cinephiles.
Only 3 miles from the ranch, you will find the Ka'a'awa Valley where, apart from Jurassic Park, other movies were filmed, such as Lost and Godzilla.
History of Hawaii's Kualoa Ranch
Kualoa Ranch is a 4,000-acre working cattle ranch and private nature reserve located on the windward side of Oahu and boasts 500 heads. Established in 1850, it is still one of the relatively untouched parts of Hawaii and will help you imagine what Oahu looked like back in the day.
In 1850, Dr. Gerrit P. Judd, an American doctor, acquired 622 acres from King Kamehameha III for $1300. Later on, ten years to be precise, he added another 2,200 acres to his estate. In 1880, the doctor's son acquired additional acres for a total area of about 4,000 acres today. The ranch is nowadays still owned by the Morgan family, descendants of Dr. Judd.
This part of Oahu has been considered sacred to Hawaiian people since the 13th century and was reserved solely for royalty who were learning how to rule Hawaii. In fact, the Kamehameha ancestry, successors of King Kamehameha the Great, resided here.
Today, it welcomes visitors from all around the world, and thanks to their support, Kualoa Ranch was able to stay away from the over-development.
The terrain is made up of dense, stunning, tropical rainforest surrounded by incredible green cliffs plunging into the sea. With so much beautiful space to admire, Kualoa is an excellent location for outdoor activities such as ATVing, horseback riding, ziplining, etc.
Which Jurassic Park Movies Were Filmed in Hawaii?
All the Jurassic Park movies were filmed on the Hawaiian Islands of Kauai, Maui, and Oahu. That being said, in the movies, the islands are supposed to be located on the fictional Isla Nublar off the Pacific coast of Costa Rica.
What Makes Hawaii the Perfect Place for Jurassic Park?
When it comes to finding the perfect place to set up a Jurassic Park, there is no better place than Hawaii. The island state has everything that you could possibly want, from stunning beaches and lush rainforests to active volcanoes. Not to mention, the weather is nearly perfect all year round!
All in all, Hawaii is the perfect place to bring dinosaurs back to life, and we're certain you'll love our Jurassic Park Tour Oahu among the other islands.
The Different Jurassic Park Film Locations in Hawaii
Jurassic Park is a classic film series that has captivated audiences for decades. The films are set on the remote island of Isla Nublar, and much of the filming for the movies took place in Hawaii.
However, all the movies were filmed across Hawaii's islands, and these below are the locations that you can visit today without risking being eaten by dinosaurs.
Kualoa Ranch, Oahu
Kualoa Ranch is one of the most popular filming locations in Hawaii, spanning 4,000 acres of land and including mountains, valleys, rainforests, and beaches.
The ranch in Oahu is featured in "Jurassic Park," "Jurassic World," and "Jurassic World: Fallen Kingdom" where the famous stampede scenes were recorded. The ranch is arguably the most popular filming location in the whole of Hawaii and now offers excursions that include ATV and mountain bike tours, boat trips, and more.
All in all, it is one location you can't miss on a Jurassic Park Oahu tour, and you will easily understand why as soon as you step in.
Makai Research Pier
Island of Oahu
The Nublar ferry docks on the Makai Research Pier in Jurassic World, which is accessible to the public. The Navatek Boat that served as the movie's ferry has since been retired, but you may whale watch or go for a dinner cruise on one of the company's newer boats. Besides being famous for Jurassic Park filmed in Hawaii, you can also stay for a couple of hours and snorkel; you surely won't regret it.
Halona Beach
Located only 12 miles from Waikiki, Halona Beach was featured in the 2018 film Jurassic World: Fallen Kingdom as the location where Claire (Bryce Dallas Howard) and Owen (Chris Pratt) search for Blue, the last surviving Velociraptor. In "Fallen Kingdom," Claire, Owen, and Franklin arrive on a desolate stretch of shoreline, which is, in reality, Halona Beach on Oahu.
Na Pali Coast
Island of Kauai
Kauai's Na Pali Coast was one of the filming locations for "The Lost World: Jurassic Park." This stunning location served as the backdrop for the fictional "Site B" or Isla Sorna, and is now a popular tourist destination for people who want to experience its natural beauty and serenity. The best way to experience it for yourself is by air or the sea.
Kipu Kai is a 2-mile-long shoreline on the island of Kauai. It was featured in the film The Lost World: Jurassic Park as the site where Cathy Bowman was having lunch with her family when they got attacked by the dinosaurs. There are two ways to see Kipu Kai from afar and only one way to access it. First, when coming to Kauai by plane, you will be able to see Kipu Kai. Needless to say, that's not the best way to take in the views; instead, you will be able to book a helicopter tour.
Pilaa Beach
The third Jurassic Park film has the final rescue scene on Pilaa Beach on Kauai. Located near other stunning locations, such as Moloa'a Beach and Kalihiwai Beach, Pilaa isn't frequently visited due to being hard to reach and not so great for swimming. That being said, if you're willing to do a proper Jurassic Park Hawaii Tour and visit all the filming locations, you will have to hike along the trail to get to Pilaa Beach.
Manawaiopuna Falls
Manawaiopuna Falls, popularly known as the "Jurassic Park Falls," can only be seen and accessed by helicopter as it's based on private property. Other than being an incredible place to behold, it is a famous filming location. In fact, the falls were featured in the first-ever Jurassic Park movie in 1993, and they served as the backdrop for the aircraft's departure and landing.
Jurassic Kahili Ranch
The Jurassic Kahili Ranch was used to depict other settings from Jurassic Park III; however, the ranch is private property. There are no tours available, and the strict no-trespassing regulations must be respected.
Four movies were recorded here - Jurassic Park (1993), The Lost World, (1997) Jurassic Park III (2001), and Jurassic World (2015).
Garden of Eden
Island of Maui
Located only 12 miles from Waikiki, Halona Beach was featured in the 2018 film Jurassic World: Fallen Kingdom as the location where Claire (Bryce Dallas Howard) and Owen (Chris Pratt) search for Blue, the last surviving Velociraptor. In "Fallen Kingdom," Claire, Owen, and Franklin arrive on a desolate stretch of shoreline, which is, in reality, Halona Beach on Oahu.
Allerton Garden
Flora and fauna are an important part of the culture in Hawaii, and you can easily see why at Allerton Garden in Kauai. The garden was featured in the first Jurassic Park in 1993, and it's mostly known for the Moreton Bay Fig trees, where Dr. Grant finds hatched eggs. Located only 15 miles from Lihue Airport, you can visit Allerton Garden.
Jurassic Park Tour
Kualoa Jurassic Tour
Tour description:.
This Kualoa Ranch guided tour of Jurassic Valley visits film sets from Jurassic World, Jurassic World Fallen Kingdom, and even a visit to the iconic field from the original Jurassic Park Movie!
Hawaii has played a significant role in the Jurassic Park movie franchise. Not only was Hawaii the perfect place for the Jurassic park filmed in Hawaii, but it also has a wide variety of locations that can be used for filming. If you're a fan of the Jurassic Park movies, then you should consider visiting Hawaii and choosing our Jurassic Park Tour Oahu. Who knows, you might even get to see a real-life dinosaur!
Kualoa Ranch Jurassic Tour
Description : Our deluxe 2.5-hour Kualoa Jurrasic Adventure Tour takes guests to famous film sites in all three valleys of Kualoa Ranch (Kualoa, Hakipu'u & Ka'a'awa Valleys). This jungle adventure Tour is approximately 2 1/2 hours long. This Kualoa Ranch guided tour visits film sets from Jurassic World, Jurassic World Fallen Kingdom, and even a visit to the iconic field from the original Jurassic Park Movie. Kualoa Jurassic Valley Tour includes transportation on a 16-passenger custom, open-air, Jurrasic exploring vehicle. Enjoy breathtaking views of Kualoa's own Jurassic Valley and relive the authentic Jurrasic Park experience!
Suggestion : Reserving this tour in advanced is suggested due to the popularity of the tour. Many times, the Jurassic Tour and Kualoa sells out 2-3 weeks in advanced. Kualoa Ranch prides themselves on top-notch guest experience, so the "guide-to-guest" ratio can be low which contributes to the limited-availability of most of our guided tours. Last minute reservations can oftentimes find single seats for the given tour, so if your party is willing to split up this may be the best option of securing your reservation
Call our local Hawaii specialists for any questions about our island tours and activities
Read the Frequently Asked Questions or send us an inquiry
Support Center
Groups & Private Charters
WELCOME GUEST
Register and enjoy smoother booking, as well as being able to save your wish list and recently viewed activities.
Already a member? Please sign in
ATV Tours & Off-Road Adventures (10)
Zipline Adventures (10)
Horseback Riding Tours (8)
Skydiving Hawaii & Air Adventures (12)
Hiking Tours (18)
Bicycle Tours (11)
Fishing Charters & Tours (8)
Oahu Stargazing Tours (1)
Jurassic Valley Kualoa Ranch ATV Raptor Adventure Tour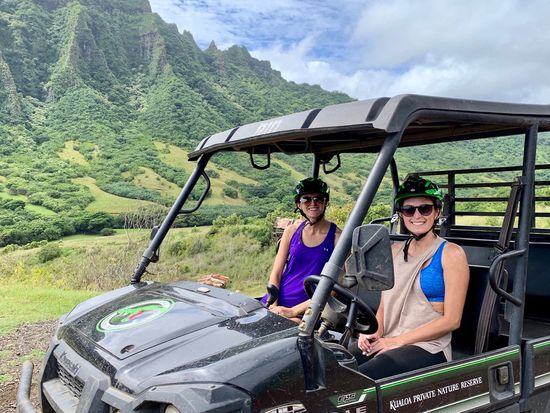 Most amazing UTV tour we have ever done!
3 - 9.5 hour(s) incl. transportation, available daily, pick-up available, what to expect, how does it work.
Vehicle information: Multi-passenger UTV Raptor vehicles that can accommodate 2 to 6 people, depending on how many kids there are in your party.
Can we switch drivers? A maximum of two (2) drivers can swap out mid-tour.
Are solo rides available? No. A minimum of 2 participants are required when booking.
Duration: 2-hour tour time includes training and safety briefing
Trail conditions: Journey through some of the most breathtaking valleys and remote areas of Kualoa Ranch. Explore dirt roads, challenging dusty trails, and seasonal streams that have become backdrops for iconic movies.
Age restriction: Minimum driver age is 21 years old. The minimum rider age is 5 years old.
Local expert tips
This is an outdoor adventure activity and operates in all weather conditions.
What to wear: Closed-toe shoes, and comfortable clothes that you don't mind getting dirty
What to bring: Sunscreen, towel, change of clothes, a bottle of water
We do not recommend participation with preexisting injuries, back, neck, or heart issues.
Kualoa Ranch ATV tour is one of the most popular tours in Oahu. We recommend booking at least 4 to 6 weeks in advance
Drivers must have a valid driver's license and may be liable for any damages to the Raptors if the damage is caused by negligence or recklessness.
Self-service automated lockers can be rented for all-day use ($5).
How to get there?
2-hour atv tour [morning package].
Price per Adult :
2-hour ATV Tour [Afternoon Package]
2-hour atv tour with transportation from waikiki [morning package], 2-hour atv tour with transportation from waikiki [afternoon package].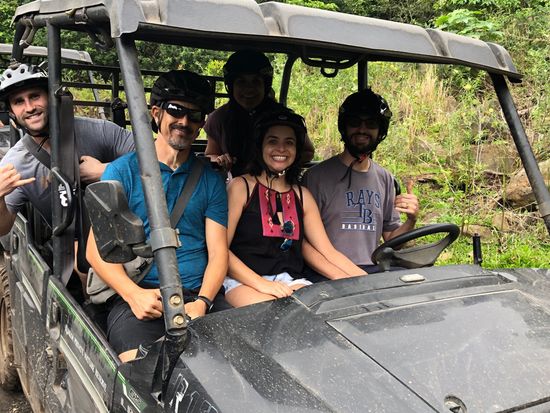 Check-in at Kualoa Ranch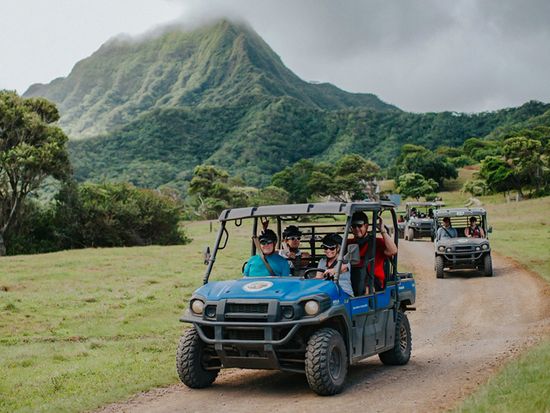 This is as close as you can get to being a part of the movies as you explore the filming locations of Jurassic Park. Drive along in your multi-passenger off-road vehicle to see some of the most iconic and famous Hawaii movie filming locations at Kualoa Ranch, and stop to take photos and videos too.
Transportation add-ons
Pick-up/check-in time & location.
Drop-off/Check-out Time & Location
Start time :
Restrictions
Guests with heart and cardiovascular issues are not permitted to participate in this activity.
Guests who are pregnant are not permitted to participate in this activity.
Children 5 years old and above can participate in this activity.
Drivers must be at least 21 years old. Passengers must be at least 5 years old.
Although six passengers can fit in the vehicle, a maximum of five adult passengers are recommended for your comfort.
Other requirements
Participants are required to sign a liability waiver at the time of check-in.
Minors are required to have a parent or guardian sign their liability waiver.
Booking requirements (# of participants, vehicles, hours, etc.)
You can book a minimum of 2 and maximum of 6.
Required items to bring & attire
Valid driver's license
Closed toe shoes
Change of clothes
Clothing that can get dirty
Photo ID matching the name on the reservation must be presented at the time of check-in. The activity provider reserves the right to deny service without a refund should the ID not match.
Additional notes
The activity schedule is subject to change or cancellation due to weather or traffic conditions.
This activity operates regardless of weather.
The activity provider does not assume any responsibility for your valuables and/or personal belongings.
Gratuity is not included in the price.
Drinks and meals are available for purchase
Check in is 45 minutes prior to your tour start time.
Complimentary parking available.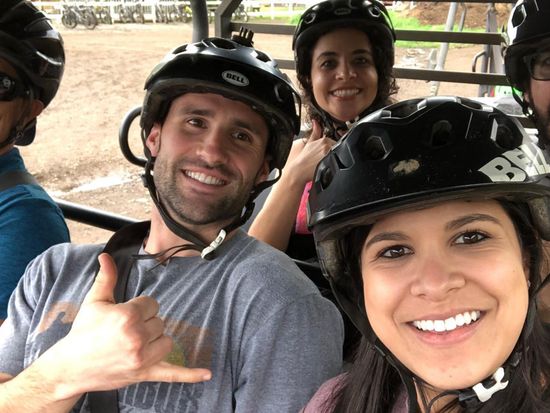 Pick-up from Waikiki Hotels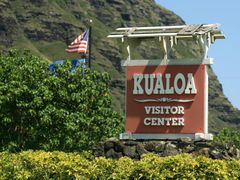 Once you arrive at Kualoa Ranch, depending on your tour time, you could wait up to two hours for your check-in. Please feel free to utilize this time to utilize the restroom facilities, see scenic areas of the ranch, take a look at the gift shop, or simply relax until it is time for your check-in.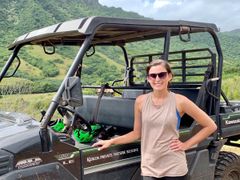 The return shuttle to Waikiki will depart at 13:00, and depending on your tour time, you will need to wait up to approximately three hours until the shuttle departs. You are welcome to explore the ranch, or, depending on availability, take part in other Kualoa Ranch tours & activities.
Depart from Kualoa Ranch
The return shuttle to Waikiki will depart at 15:30, and depending on your tour time, you will need to wait up to approximately three hours until the shuttle departs. You are welcome to explore the ranch, or, depending on availability, take part in other Kualoa Ranch tours & activities.
Grand Islander Bus Depot - First Floor
Paoakalani Avenue Entrance
13:45-14:15
16:15-16:45.
You must check-in 15 minutes prior to your shuttle pick up. If you miss your shuttle, you will be responsible for securing your own transportation.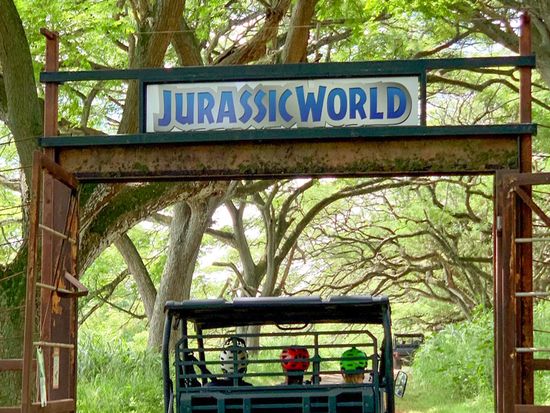 The return shuttle to Waikiki will depart at 17:50, and depending on your tour time, you will need to wait up to approximately three hours until the shuttle departs. You are welcome to explore the ranch, or, depending on availability, take part in other Kualoa Ranch tours & activities.
18:35-19:05
Travelers interested in this activity also viewed, traveler's photos.
Overall rating
We had a great time out on the ranch. The UTV tour was so much fun and the guides were passionate and very informative. It was a solid 2 hours of driving around the ranch and the views were amazing. This a must do!
Guides were amazing! Wonderful stories about Hawaii, fun stops and beautiful scenery!
So much fun!
The guides were amazing. Not only were the views spectacular, but I learned so much about the land. Be sure to wear clothes you don't care about as we were covered in dirt/dust from the trail. But it was all worth it. ... Helmet provided so don't buy a sun hat in the gift shop like I did! Gift shop was great too. Tons of food and items to buy. Highly recommend.
Activity Provider Kualoa Ranch Private Nature Reserve
Activity provider, payment / cancellation policy.
Any cancellations made after 15:00 local time, 3 business days prior to the activity will be subject to a charge of 100% of the total amount.
Any changes made after 15:00 local time, 3 business days prior to the activity will be subject to a charge of 100% of the total amount. This includes, but not limited to, change of the activity date/ time, package, the number of participants, etc. No-Show / Late Arrival Policy *Any no-show or late arrival will be subject to full charge.
Every 12/25, Every 01/01
Payment Methods
Cancellation Policy
Change policy, do i need to have a driver's license to do this activity.
Yes, all drivers will need to have a valid driver's license, and be at least 21 years old.
What is the best way to get out to the ranch if I don't have a car?
There are a few ways you can get out to Kualoa Ranch if you do not have a car. 1. Book the "With Transportation" package: This tour option includes pick-up and drop-off at major Waikiki hotels, but the departure from Kualoa Ranch is only once a day at 3:15PM. Depending on what time you book your ATV tour, you could be waiting up to four hours before departure. 2. Order a taxi or ride share: Depending on traffic and how busy the service is, a taxi or ride share can cost anywhere from $50 to $100 per vehicle. You should also note that Kualoa Ranch is located in a remote location and there may not be any taxis or ride share vehicles available near by for pick-up. 3. Utilize public transportation: Known as "The Bus," Oahu has an extensive bus system and you can easily get to Kualoa Ranch from Waikiki. Catch the #20, 23 or 42 to Ala Moana Center, and then transfer to the #60 (Kaneohe - Haleiwa) to Kualoa Ranch. Depending on traffic, it can take up to one hour and 30 minutes from Ala Moana Center. The bus is $2.75 for each bus ride ($5.50 one way), and you can either pay with exact change, or with a Holo Card which can be purchased at ABC Stores located throughout Waikiki.
Is there a place to keep belongings while out on a tour?
Yes, you can rent lockers at Kualoa Ranch (additional charge). Please ask the staff upon check-in.
How far away is this activity from Waikiki?
Kualoa Ranch is located approximately 23 miles away from Waikiki, and depending on traffic, it can take up to an hour to drive there.
How far in advance should I book this activity?
We recommend booking at least 2-3 weeks in advance. If you have very specific schedule requirements and are not flexible, please book sooner. Last minute availability is limited, and walk-ins won't always find seats available.
Is this activity kid-friendly?
Children as young as 5 years old may accompany adults (21 & over) as an ATV passenger.
Can I drive my own ATV?
You will drive your own ATV Raptor for the tour, and guests from different parties are not mixed on the same vehicle.
Can we switch the driver?
Two (2) drivers are allowed per vehicle, as long as the driver is over 21 years old and has a valid driver's license.
Please visit VELTRA Support page to send an inquiry about this activity.
Top-Rated Activities for Oahu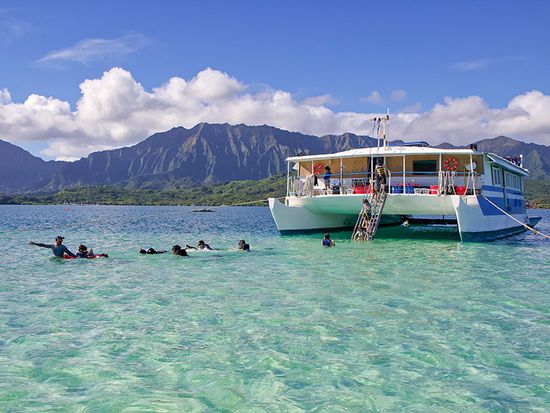 Kaneohe Bay Sandbar Ocean Sports Adventure with Snorkel, Kayak, SUP & Live Music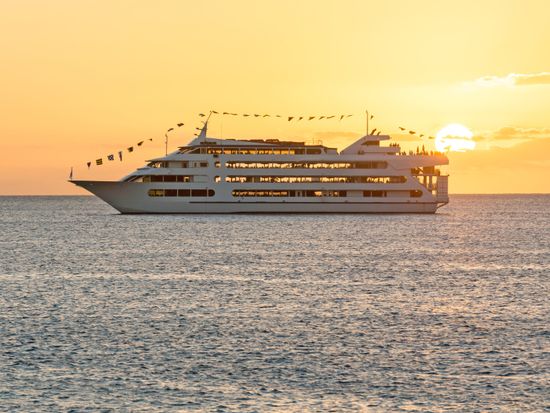 Star of Honolulu Sunset Dinner Cruise with Polynesian Show & Live Entertainment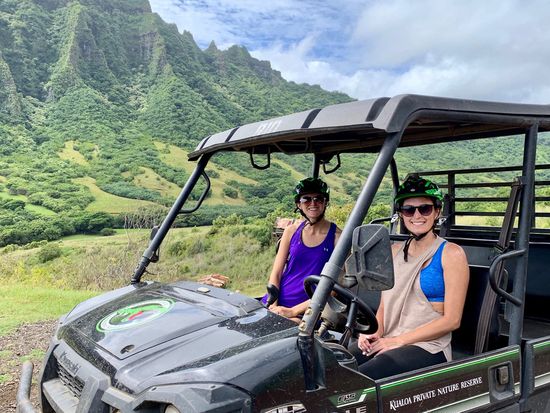 Waikiki Sunset Booze Cruise with 3 FREE Drinks - Ke Kai Catamaran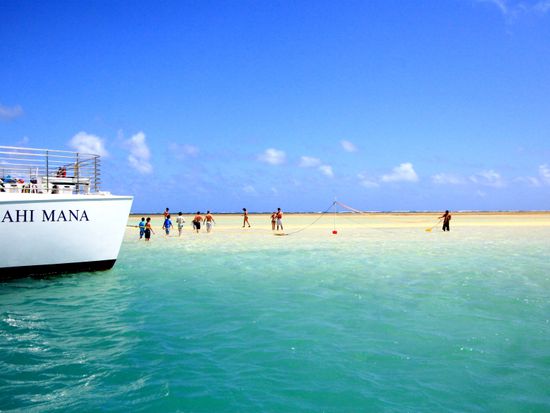 Captain Bob's Kaneohe Sandbar Snorkel & BBQ Lunch with Free Transportation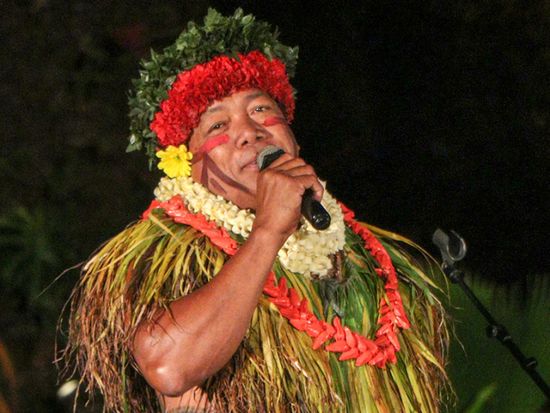 Chief's Luau - Polynesian Show with Authentic Award-Winning Fire Knife Dancing
Waikiki's Most Affordable Turtle Snorkel Sail Tour - Mana Kai Catamaran
Waikiki Sunset Cocktail Sail with Open Bar - Holokai Catamaran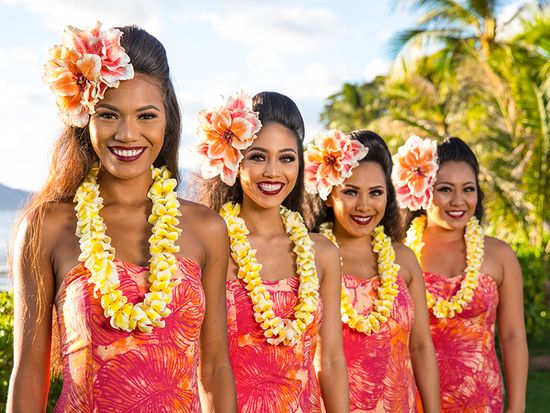 Paradise Cove Luau on the Beach at Ko Olina Resort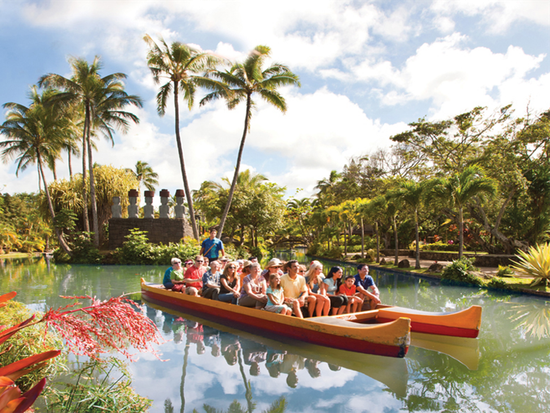 Polynesian Cultural Center Tour Ticket - Full Day Admission, Dinner & Show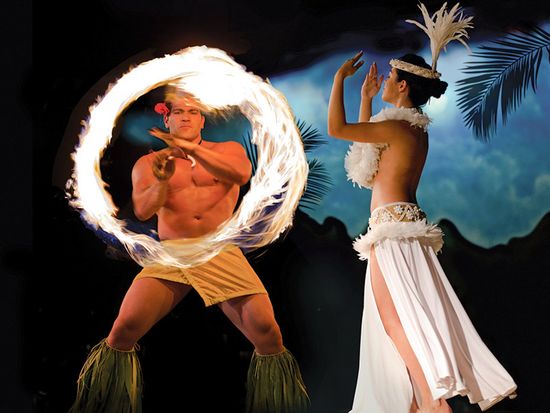 Hilton Waikiki Starlight Luau with Fire Dancers, Hula Show & Dinner Buffet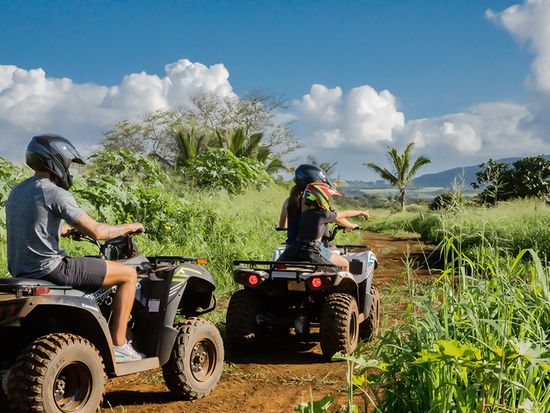 North Shore ATV Tour Oceanfront Trail & Farmland Off-Road Adventure Ride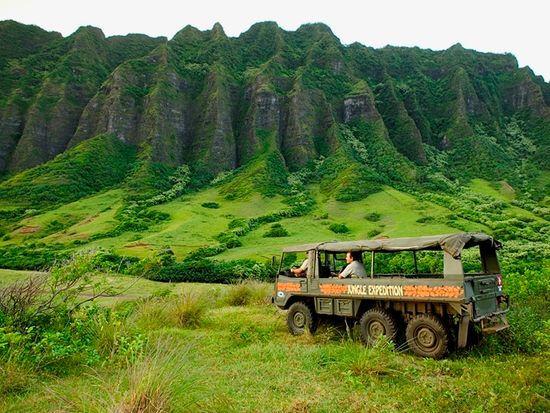 Kualoa Ranch Experience - Jurassic Valley Movie Tour, Jungle Jeep & Farm Tour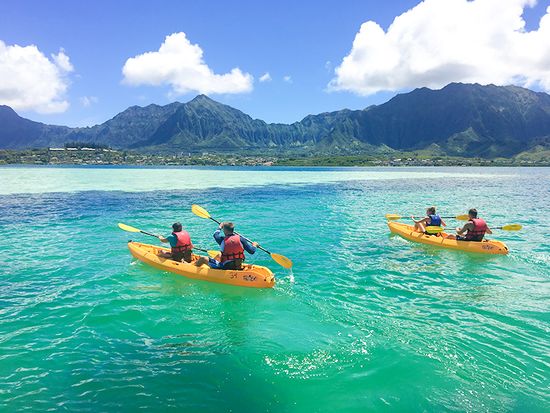 Kaneohe Bay Kayak & Snorkel Self-Guided Tour with Gear Rental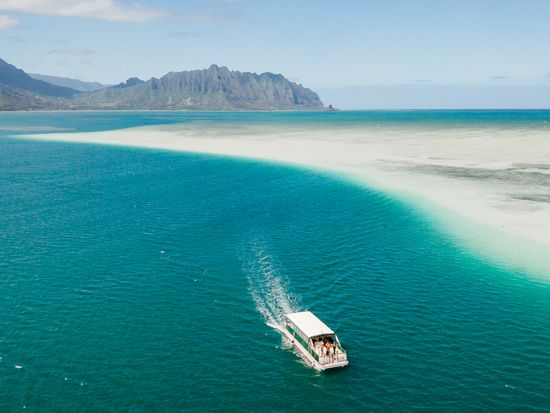 Captain Bruce Kaneohe Sandbar Cruise with Snorkel, SUP & Transportation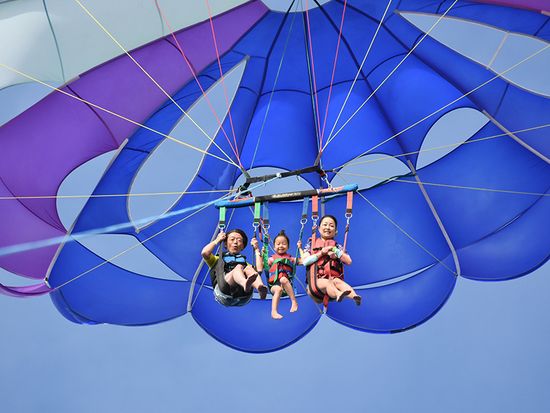 Hawaiian Parasailing Tour & Adventure from Waikiki Beach [800ft & 1000ft Lines]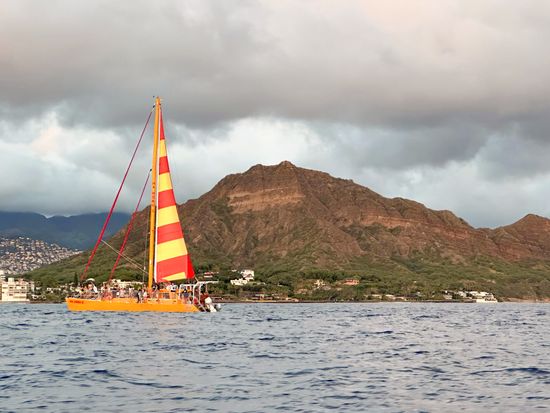 Waikiki Booze Cruise & Diamond Head Happy Hour Sail - Na Hoku III Catamaran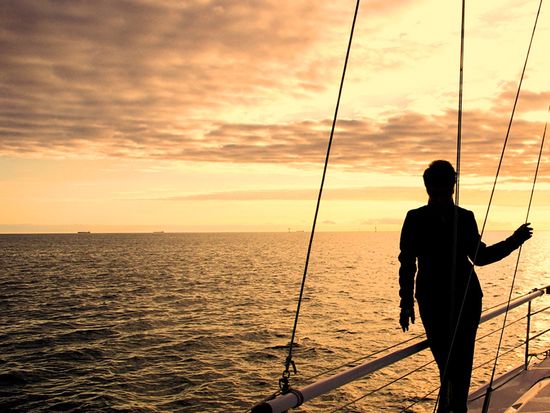 Waikiki Sunset Sail BYOB Cruise - Mana Kai Catamaran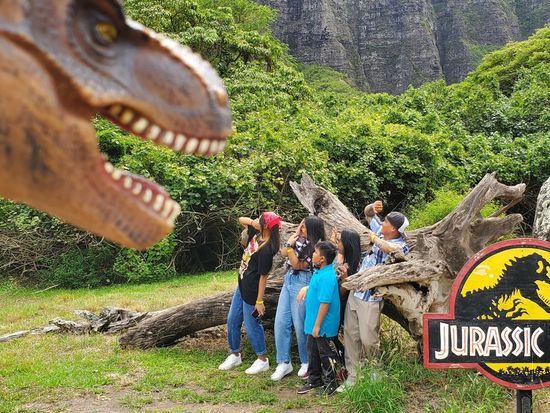 Kualoa Ranch Movie Sites Tour - Visit TV Shows & Hollywood Filming Locations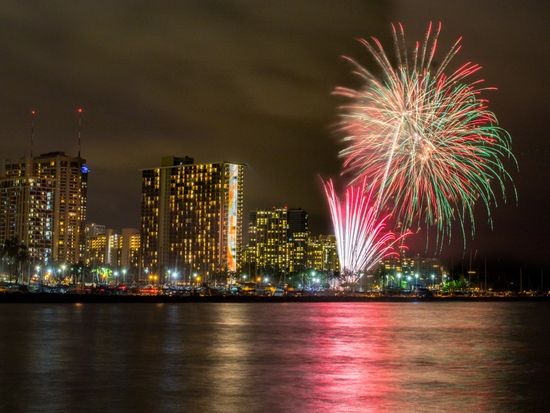 Waikiki Friday Fireworks Sail with Free Cocktails - Ke Kai Catamaran
Editor's picks for oahu.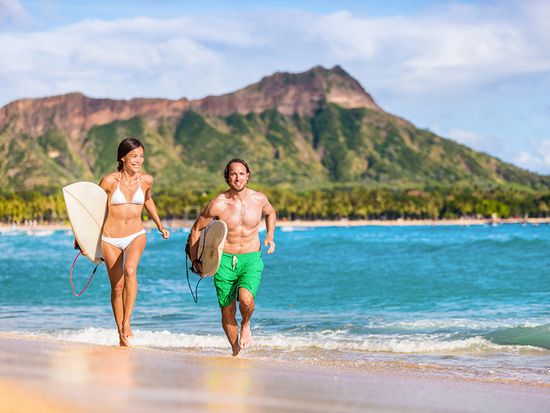 Hawaii's Bucket List - Best Things To Do on Oahu!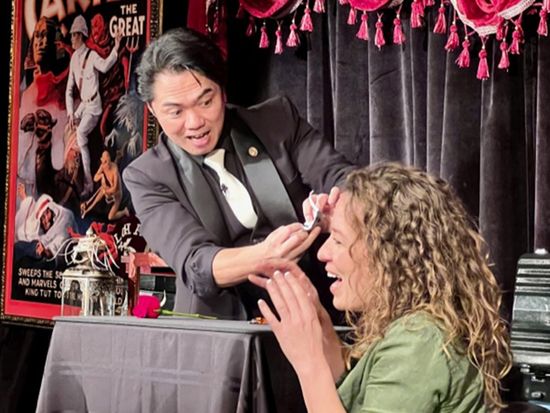 Check Out the Newest Tours & Activities on Oahu
Romantic things to do in oahu.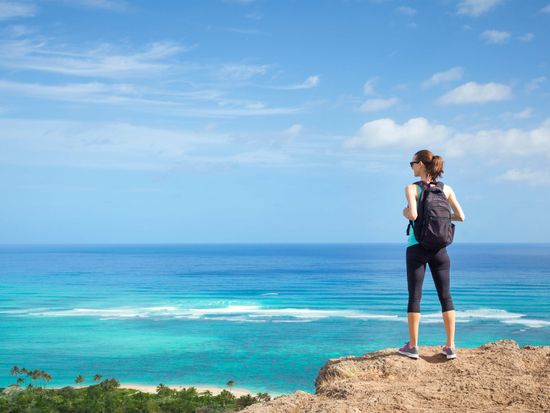 Oahu Hidden Gems Tours & Top Hawaii Unique Experiences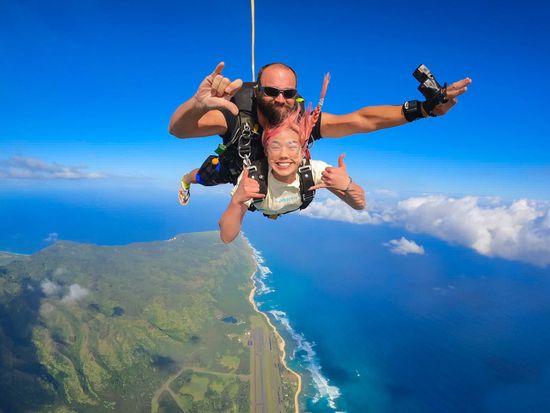 Oahu Top Adventures for Thrill Seekers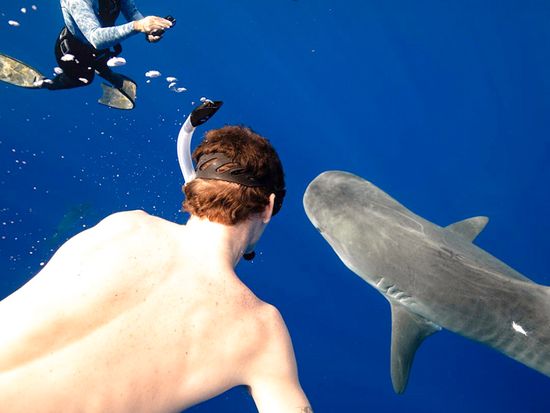 Oahu Shark Diving Tours Best Deals
Oahu's best 5 atv tours, explore kualoa ranch - jurassic valley adventure park.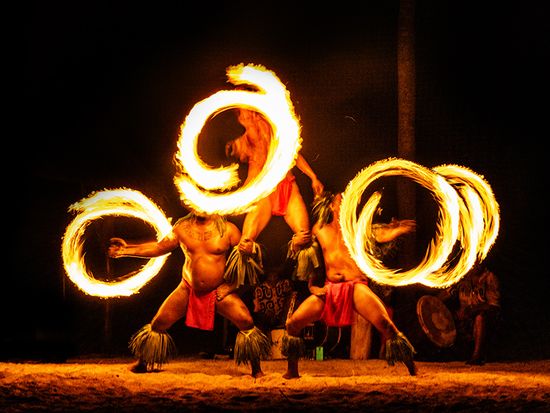 Oahu Top 5 Best Luau & Polynesian Dinner Show
Waikiki affordable fun cruises, oahu bestseller tours - likely to sell out attractions.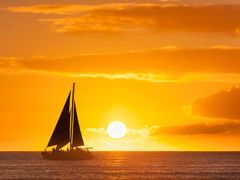 Top Waikiki Booze Cruises, Sunset Sails & Daytime Fun Boats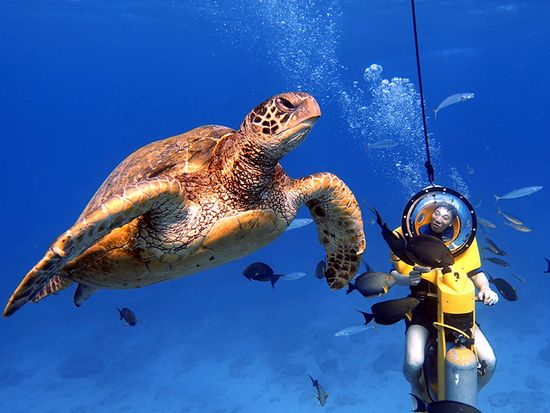 Explore Oahu's Best Water Activities & Honolulu Watersports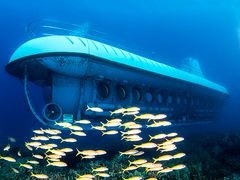 Oahu's Best Fun Activities for Kids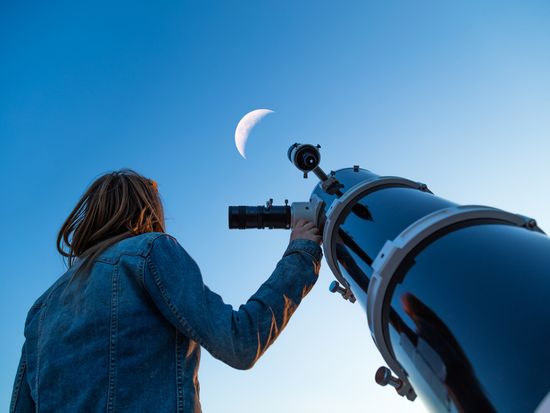 Honolulu Nightlife & Fun Things to Do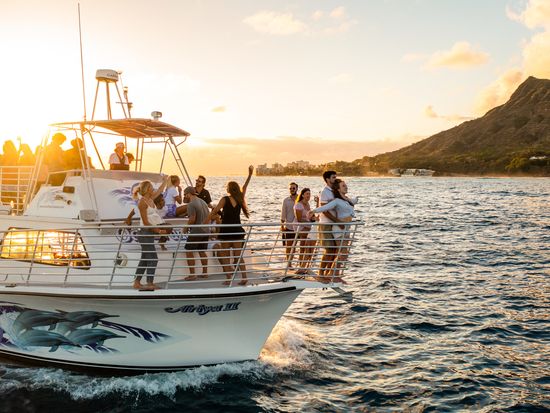 Pau Hana Friday Cocktail Cruises - Happy Hour Sails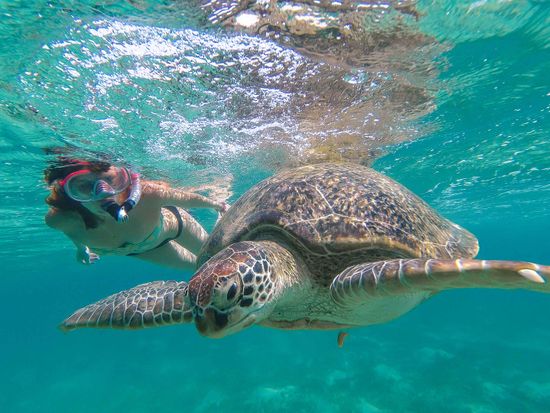 Best Snorkeling Tours from Waikiki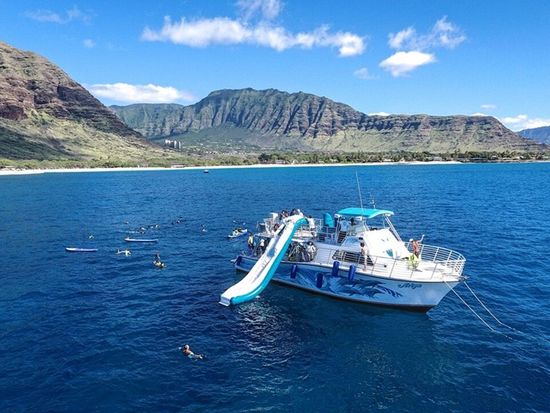 Snorkel Tours from Ko Olina & Waianae Harbor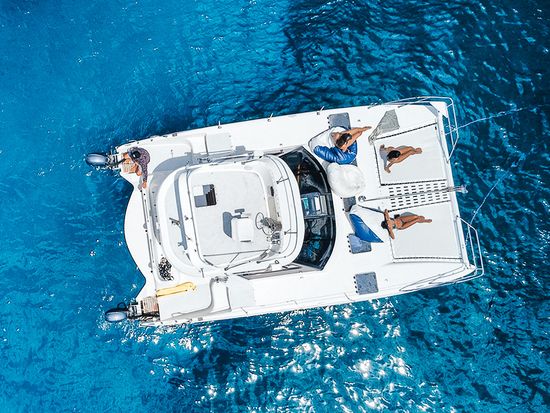 Best Oahu Private Boat Charters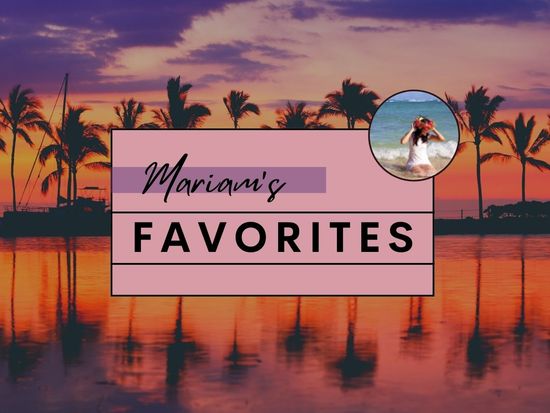 Mariam's Favorite Things to Do in Oahu
Atv tours & off-road adventures other tours and activities, north shore atv tour oceanfront trail & farmland off-road adventure ride, oahu atv tour & off-road adventure from haleiwa - north shore eco tours, coral crater atv & zipline combo tour with round-trip waikiki transportation, oahu atv tour & off-road trail ride - coral crater adventure park, north shore off-road tour expedition from haleiwa, gunstock ranch private atv guided tour with lunch or sunset campfire dinner, oahu zipline combo tour with atv & adventure tower - coral crater adventure park, oahu atv tour & wet 'n' wild hawaii water park with premium wave pool surfing, hawaiian tree planting with atv, horseback or walking tour - gunstock ranch, 日本語ガイド&オムレツ昼食付き, eur 152.00~.
You can only add up to 10 items in the list.
Please reduce items in the list.
STEP 3 Book another activity, and use the coupon for a discount!
Valid for one (1) booking per account during the designated promotional period.
Cannot be used on the same activity on the same date and time as the first activity, or applied to activities that have already been booked.
Hawaii Activities
VELTRA Corporation
Investor Relations
News Release
Supplier Sign-in
Add Your Activity
Travel Agent
Affiliate Program
Social Media Influencer
Privacy Policy
Terms & Conditions
Hawaii Travel Guide
Military & Kamaaina
Groups & Private Charters
Toll-free: 877-678-7333 -or- 808-876-7777

Fun and Eco-Friendly way to experience Kualoa Movie sites!
Jurassic Park E-Bike Tour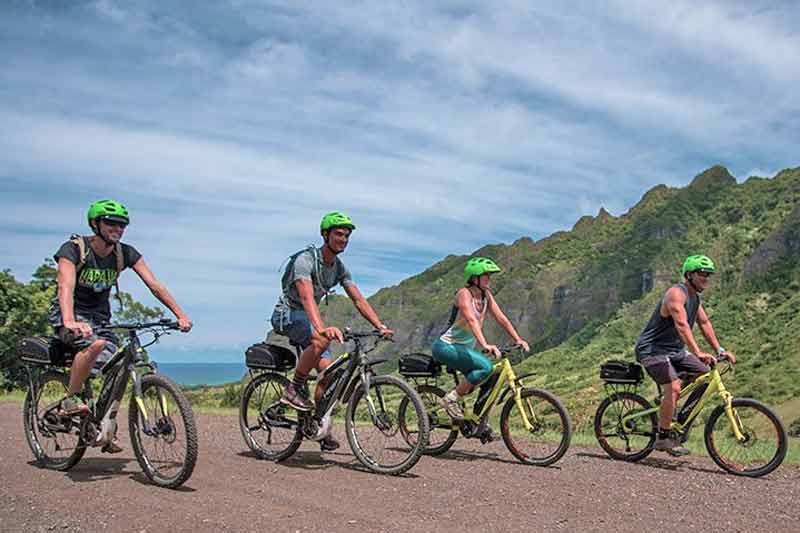 Easy to ride E-bikes
No throttle ... just pedal ... and the motor kicks in!
Jurassic Park movie sites
Bones from King Kong movie!
Description
Jurassic Park E-Bike Tour is a great way to experience Kualoa Ranch's most popular landmarks from a unique and eco-friendly vantage point. You will explore the picturesque "Jurassic Valley" with an electric assisted motor mountain bike (with 4 inch wide tires), and your guide will take you on a leisurely 90 minute adventure starting from the Visitor Center and into the valleys. As you awaken your senses with the breathtaking nature of the island, trek off the beaten path for a behind-the-scenes experience of the 4000 acre Private Nature Reserve's natural beauty. Experience the movie sites from Jurassic Park and Jurassic World, Kong Skull Island, Godzilla, 50 First Dates, LOST, Hawaii Five-0 and more throughout the valley!
The state-of-the-art German engineered bikes are equipped with quiet Yamaha engines. If you need a little assistance, these engines give you a helping hand or more of a push! This is a beginner level tour for guests of all types, and is great for those who may not have the confidence or fitness level to go on a more strenuous regular bike tour. These are not noisy mopeds and you do still need to pedal your bike but not as hard. You will experience the "power-on-demand" feature of eBikes. They seamlessly respond to and complement your efforts, adjusting your pedaling speed and power on the fly!
2 Hour Jurassic Park E-Bike Tour Rate (KUA11)
$119.95 per Adult, $89.95 per Child (10-12 years old) (plus 4.7% Hawaii sales tax)
GPS Location: 49-560 Kamehameha Hwy, Kaneohe, HI 96744 Click to view map
Schedule: Daily at 9:00am, 12:30pm, and 3:15pm
Length: 90 Minutes
Transportation: Currently not offered at this time
Restrictions: Minimum age is 10 years old. Minimum height is 4 ft. 6 in. and maximum height is 6 ft. 5 in. Minimum weight is 85 pounds and maximum weight is 250 pounds. No pregnant women. All riders must know how to ride a bike to do this tour. They will conduct a safety briefing and test ride before each tour. If you are unable to demonstrate that you can ride safely, you will be asked to ride in an alternate vehicle or stay back until the tour is finished (No refund will be offered).
What to Bring and Wear: Closed Toe Shoes required. A camera or smartphone, and if it is not waterproof, bring a plastic bag to protect your camera in case of rain.
Reservations: Advanced reservations required ... A credit card is required to secure your space but for those who are planning ahead our office does not charge your card until a few days before your vacation. This event is "Reserve Now Pay Later."
Minimum Notice for Cancellations / Changes: At least 48 hours before the start of the event.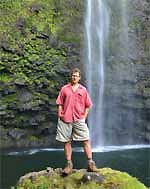 If you've never ridden an E-bike you are in for a pleasant surprise! These little wonders of modern technology will put a grin on your face in a hurry! This is nothing like a scooter or moped … there is no throttle to squeeze. You just pedal, and as you pedal you can feel the motor kicking in and assisting you. You can't just sit there and do nothing; this is still exercise. But it makes biking pleasant and do-able in places that otherwise would just be too much work to be fun. Have you ever been riding a bicycle and all of a sudden you were hit with a gust of wind, and you suddenly lost your desire to continue? That won't happen with an E-bike. Heading into the wind? No problem. This section of the route is uphill? It feels more like you are peddling on level ground because the motor kicks in when you need it most. E-bikes are pricey … they run around $3k-$5k … but don't be surprised if you enjoy this so much that you head to an E-bike dealer when you head home from your Hawaii vacation. You really MUST give this a try!!!
Kualoa Ranch has some of the most spectacular landscapes in Hawaii … that's the reason so many Hollywood films and TV shows have shot scenes here. For those utilizing the ranch's transportation from Waikiki, pickup is between 7am and 8am depending on your hotel. Those driving themselves to the ranch for one of the packages should allow one hour for the drive from Waikiki and arrive no later than 8:30am.
If you want to do this bike tour on a "less-lazy" day, you can combine it here with one of their waterfall hikes, snorkel trips, or BOTH!
UTV Tour in Jurassic Valley at Kualoa Ranch
You will drive a 5-6 passenger vehicle along a saddle trail that traverses remote areas and stunning scenery in this lush 1,000-acre valley.
Disclosure: This post may contain affiliate links, meaning if you decide to make a purchase through my links we may earn a commission at no additional cost to you. Read about our affiliate policies here .
Activity Overview
Departs From: Oahu – Windward (East Side)
Duration: 2-hours
Included in the price: Exclusive UTV Tour option includes lunch
Share with your friends!
Kualoa Ranch UTV Tour Highlights
2-hour duration, book early to pick your preferred time
Kualoa Ranch is located on Windward, Oahu, 45-minutes from Waikiki
Drive the Jurassic Valley in an open-air 4WD utility vehicle
The tour guide gives insights and facts about the valley
Stop for photos, walk around, and learn about the area and Hawaiian history
5-6 passengers per vehicle
Children 5 and older are welcome!
Click the Book Here button for even more tour details!
Kualoa Ranch UTV tour is their most popular tour. Their zipline tour is also popular and our favorite was their Malama 'Aina Experience as we could learn all about Hawaiian history and culture.
You can find a full list of Kualoa Ranch tours here , like their movie set tour and Jeep Expedition ride like we showcase in the Windward Oahu Itinerary Day below!
Kualoa Ranch UTV Tour Details
This exceptional opportunity to tour Kualoa Ranch's iconic Jurassic Valley is a sure way to make incredible memories to last your lifetime. The lush jungle landscapes and towering mountains overhead have been featured in many films and this tour will take you to see many recognizable sites along the way.
Get the opportunity to drive your own open-air UTV (Ultra Terrain Vehicle) and bring your whole group along for the adventure. Drivers must be at least 21 years of age and may swap out mid-tour. Our state-of-the-art UTV's can accommodate groups from 2-5 people per vehicle, and 6 if smaller children are aboard. Operating in rain or shine, you will drive along the saddle road that leads into remote areas through stunning landscapes of 1,000 acre Ka'a'awa "Jurassic" Valley. After a good rain, you may have to cross rivers and peer up at mystical waterfalls that pour over the cliff tops overhead. This offroad adventure may get muddy, so dress accordingly! We would suggest wearing comfortable clothing, sunglasses, and a hat, bringing sunscreen and a camera.
There are multiple options for this tour. Choose from a 1-hour or 2-hour 4WD UTV adventure, or the Exclusive UTV Tour option that includes lunch and lasts 2.5 hours.
An advantage of the UTV versus a traditional ATV adventure is that younger passengers can ride along, you'll have opportunities to stop and take photos at will, and it is easy to converse with each other in the vehicle. Friendly guides will show you all of the exciting features along the way and make sure to keep a low guide-to-guest ratio of one guide per 5 UTV's so that they can focus on creating the best experience for your group.
The Jurassic Valley UTV Ride is a very popular tour and can book out 1-2 weeks in advance, so make your reservations early!
Transportation to and from Waikiki hotels is available for $15 per person. There are early morning and mid-morning departure times to Kualoa Ranch that return throughout the afternoon to Waikiki.
This is a popular tour so click the book here button to learn more and book it!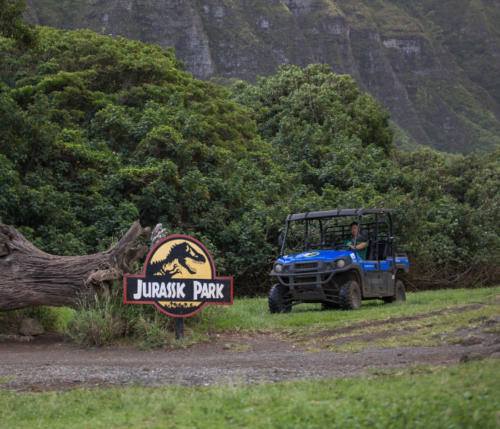 About Hawaii Tours
Erica and I are very much DIY Hawaii travel people but sometimes a guided tour is the best and easiest way to experience the islands. A guided tour supports local tour guides, reduces the number of cars on the roads, and they can take care of permits and reservations that are hard to acquire. We have developed a relationship with one of the owners of Hawaii Tours, Daniel Logtenberg, and trust him with our Hawaii vacation planning.
Here is what Dan has to say about his company and tours:
We've been offering high-quality cultural and sightseeing tours throughout the Hawaiian islands for 20+ years – and we love what we do! So expect to be greeted with a friendly "Aloha" when you contact us by phone or when we pick you up at your hotel. Also, we'll always do our very best to make your Hawaiʻi dream vacation a reality because we know you have worked hard, and your holiday time is important. You see, it's not just our pleasure; it's our honor to be of service to our guests. We take great pride in showing you the natural, historical, and cultural splendors of our beautiful tropical paradise. Hawaiʻi has a special place in our hearts, which is why respecting and caring for these precious islands is of utmost importance to us. We care for the land or " Malama the aina " by showing you the best of Hawaiʻi so that you can fall in love with this incredible destination too… just as we did so many years ago.
We are affiliate partners with Hawaii Tours which means we receive a small commission for each completed booking made through this site. This is done without any additional cost to you. You can  read more about our affiliate policies here . Know that we only recommend tour operators that we know and trust. Your positive experience and your trust in us mean more than any affiliate commission. By booking tours through our website you help us to provide free information and videos to help you and other readers plan their perfect Hawaii vacation. Thank you so much for your support — you are amazing!
This is the most comprehensive Hawaii vacation planning resource on the internet!
TOP RESOURCES
Join Our Newsletter
Hawaii Itineraries
Tours & Activities
Top Travel Gear
Discount Car Rentals
ISLAND GUIDES
Planning A Trip To Hawaii
Oahu Island Guide
Maui Island Guide
Hawai'i (Big Island) Guide
Kauai Island Guide
Your use of the information provided in our Content, Itineraries, Site, and Services is for your informational purposes only and is subject to our Privacy Policy and Terms of Service. Your use of the information described in, your participation in activities presented in, and/or your engagement of any Travel Service Providers presented in our Content, Itineraries, Site, and/or Services may carry the risk of illness, bodily injury, disability, death, or property damage. You voluntarily and freely assume all risks and dangers that may occur pursuant to your access, use, purchase, or participation in any information, activity, good, or service described in our Content, Itineraries, Site, and Services or provided by any Travel Service Providers.
Don't start planning without our cheat sheets
You'll get:
4 can't-miss activities on each island,
a map with the main sights in town,
and famous local grindz (eats)!
Review Cart
No products in the cart.
Enjoy a 20% discount on all Coral Crater Adventures using promo code " Mauka20″. Offer valid until 12/20/2023.
Coral Crater Adventure Park
Climb works keana farms, jurassic zipline adventure.
JURASSIC ZIPLINE
Direct message
Leave a review
Starting at
This adventure takes place in the valley of the dinosaur.
3 Mini-Hiking Trails 5 minutes each
Jurassic Zipline 200 to 1,320 feet
Duration 2.5 hours of fun
Begin the Jurassic Zipline Tour at the top of Ka'a'awa Valley. The seven exciting sections are perfect for friends or couples who want to zip side-by-side. Safely walk across the two exciting suspension bridges (don't worry, you're clipped in across the bridges!).
Throughout the tour you will be enjoying nature including three mini-hiking nature trails that take about 5 minutes each.
7 zipline runs at beautiful Kualoa Ranch
Ziplines ranging from 200 to 1,320 feet
Jurassic Park filming locations and other well known movies
Ka'a'awa Valley is the scenic location of this zipline
Incredible movie sites and props all over Kualoa
What's Included
2.5 Hours of the Jurassic Zipline
7 exciting tandem sections
2 suspension bridges
3 mini-hiking nature trails
Zipline lengths from 200 feet to 1/4 of a mile
Description
Ka`a`awa Valley has a rich cultural history and each of the seven ziplines is named after a culturally significant element of the valley. Your zipline tour guide will share with you Hawaiian traditions, flora, and fauna as you cross natural streams and zip through this gorgeous windward valley. The zips were designed so that each provides a distinct cultural experience and learning opportunity.
The Jurassic Valley Zipline is safe, fun and easy. No experience required! First time "zip liners" immediately get the hang of it. The state-of-the art automatic braking system allows you to enjoy the views and the thrills without having to do a thing. There are no handbrakes on this zipline. Your guide will stop you automatically at the end of your zip.
Zipline Waiver/Tandem Information
Tandem is Not Available
For the waivers form we will need either a parent or guardian who are 18 years and older to sign for the minors. We also require a participant who is 18 or older to be on tour with minors.  Participants aged 17 and under must be accompanied by an adult on tour.
Requirements: Zipline: No age requirement but ALL weight and measurement requirements must be met
Height: must be between 4'8″ (142 cm) – 6'9″ (183 cm) Weight: must be between 70 lbs (32 kg) – 280 lbs (127 kg) Waist: must be between 22 in (55 cm) – 50 in (127 cm)  Upper Thigh: must be 18 in (45 cm) – 28 in (71 cm) 
Misrepresentation of body information could result in denial of service without a refund.
Typically, the minimum age for a child of average size to meet these requirements is 10. If you're unsure, please try your best to take measurements as there are no refunds for those who do not meet the requirements in person.
Know Before You Book
Tour time requested will be reconfirmed by email within 24 hours of placed order.
ALL party members must meet all of the Height, waist and upper thigh requirements, to participate in the tour.
Clothing Restrictions: All guests must wear closed-toed shoes.
Long hair should be pulled back and loose jewelry or clothing should be avoided or tucked.
Sunscreen and sunglasses
Bug repellent. Mosquitoes are not prevalent, but may be in the rain forest.
Don't forget your camera.
Guide gratuity is not included and not required, but encouraged.
TIP: Advanced reservations are recommended as many tours sell out 2-3 weeks in advance, so please accept our apologies if the tour you want is not available. You can also search for single seats as they will usually be available on tours at the last minute if you are willing to split up.
See our 100% Refund Policy above.
Lots of parking available.
Auntie Pat's Cafe on site for lunch.
If you are driving yourself, please add at least 15 to 20 minutes to your GPS time as delays may occur on the two lane highway. × Dismiss this alert.
Activity Location/Address:
You May Also Be Interested In
2 hour raptor off-road utv.
Multi-passenger ATV Raptor vehicles are a great way to see Kualoa up close and personal! You will have your own Raptor to drive into the remote areas of Kaaawa "Jurassic" Valley as well as the lush Hakipu'u rain forests where surprises await. This is by far Kualoa's most popular adventure tour.
2 HOUR HORSEBACK IN JURASSIC VALLEY
Experience the scenic natural beauty of Kualoa Ranch on a guided horseback ride tour. Expert horse wranglers will ensure you a safe and fun ride through the iconic Ka'a'awa Jurassic Valley. Morning and afternoon tours available daily.
Hollywood Movie Tour @ KUALOA RANCH
Jurassic Park, 50 First Dates, Lost, You, Me, and Dupree. Whether you love gripping action films, sci-fi fantasy, or a great rom-com, these films all have one thing in common: they were filmed right here on Oahu at Kualoa Ranch. If you're a movie buff, or you're just after a tour that offers something a little different, the Oahu Movie Tour is just the ticket. Board a vintage bus and take a tour through the lush Ka'a'awa Valley, where you can explore the locations of some of Hollywood's biggest blockbusters.
zipline tours
CORAL CRATER ADVENTURE
CLIMB Works AT Keana Farms
JURASSIC ZIPLINE ADVENTURE
COMPARISON CHART
QUICK LINKS
Other sites of interest.
Subscribe to our newsletter
© Copyright 2023 – All Rights Reserved
Privacy Policy
Terms & Conditions
Cancellation Policy
Kualoa Ranch Adventure
Jurassic Park Tour in Hawaii
June 3, 2018
DanielsHawaii
Perfect for the whole family!
Tickets for jurassic park tour.
The Movie Tour on Kualoa Ranch is one of the best attractions on Oahu. More than 80 Blockbuster Movies were filmed at this beautiful location in Hawaii.
Jurassic Park Tour, Jurassic World, Pearl Harbor, Kong Skull Island, Jumanji 2 - just to name a few. Explore this amazing location by bus, ATV, horseback or on a bike.
OFTEN SELLS OUT - Please make sure to order your tickets ahead of time.
Jurassic Park Tour in Hawaii on Kualoa Ranch
One of the most famous and breathtaking adventures on Oahu – the Jurassic Park Tour. This Movie Tour takes place on the Kualoa Ranch on the North-East Side of Oahu. Blockbuster movies like Jurassic Park , Jurassic World, Kong Skull Island, Jumanji 2, some of the movies with Elvis Presley and TV Shows like Hawaii Five-0 and Magnum P.I. were filmed here.
Location: The Kualoa Ranch is about a 30-40 minute drive from Waikiki.
Hours: The Kualoa Ranch is open daily from 8:30AM to 5:30PM, except on Christmas and New Year's Day.
Kualoa Tour Duration: Between 60-120 minutes, depending on the tour.
Transportation: Daniels Hawaii can integrate your Kualoa Ranch Tour into a private tour itinerary. We are happy to customize your private tour with Daniels Hawaii and build your itinerary around your tickets at the Kualoa Ranch. Call us to book a private tour and we are happy to help with Kualoa Ranch Tickets and transportation: 808 400-4481
Book in advance!
Looking for tickets to the Jurassic Park Movie Tour on Kualoa Ranch? Be aware that this attraction is often sold out. So you might want to get your tickets for the Kualoa Movie Tour ahead of time. You can book the Movie Tour Tickets online or call our friendly activity desk and book the Jurassic Park Movie Tour over the phone:
808 797-3662
Different Tours on the Ranch: The Jurassic Park Tour can be done either by riding a horse , in the bus or on an ATV . You can also ride the bike through the valley or have your adrenaline kick in on the Zip Line .
German TV Show exploring the Kualoa Ranch
Daniels Hawaii is not only famous for amazing private and semi private tours on Oahu ! Occasionally we help TV Productions visiting Hawaii with their organisation and events. Daniels Hawaii is proud to have helped a famous german travel show. "Betty goes Hawaii" was the name of the show in which a german supermodel travels the world. Daniels Hawaii helped to show Betty Taube Oahu .
On our first day, we made our first stop with the german TV production at the world famous Macadamia Nut Farm. Then, we took them to one of the most exciting tourist attractions in Hawaii – the Jurassic Park Tour , located on the east coast of Oahu.
Established in 1850 and family owned, Kualoa is a 4,000-acre Private Nature Reserve as well as a working cattle ranch with more than 500 head of cattle. Located on the northeastern side of Oahu in the Hawaiian countryside and along the white sandy shores of Kaneohe Bay, it is just 24 miles from Honolulu.
Many thousands of visitors come every year to Kualoa Ranch . Why? The Kualoa Private Nature Reserve is also legendary to Hollywood film industry. Over 50 of Hollywood's biggest blockbuster movies and TV shows were filmed there, including even some of the 1960's Elvis classics, Jurassic Park, Jurassic World, Hawaii Five-0, Pearl Harbor, Windtalkers, Godzilla, Kong: Skull Island, Lost and Magnum P.I. – If you want to fly in the Magnum P.I. Helicopter check out the Magnum Helicopter Flights on Oahu !
Beside seeing different film sets, the nature at Kualoa Ranch as well as the views of the mountains and valleys of this huge ranch are just breathtaking. We will definitely make your well deserved Hawaii vacation a dream vacation, you will never forget!
This was the schedule for the german TV production on Oahu:
Day 1 – Macadamia Nut Farm, Jurassic Park Tour auf der Kualoa Ranch, Einkaufen in Waikiki Day 2 – Great views from Diamond Head volcano crater, surfing in Waikiki Day 3 – Snorkeling in Hawai i, Sunset in Hawaii, Nightlife in Waikiki with DanielsHawaii Day 4 – Cliff jumping Hawaii, turtles on the beach , Shave Ice in Haleiwa Day 5 – Visit a Hawaiian village and the beautiful beach of Waimanalo, traditional Hawaiian tattoo
Experience the Enchantment of Hawaii in February!
Hawaii in February – when it comes to traveling to Hawaii, February might not be the first month that comes to mind. However, if you're
Staying in Waikiki vs. North Shore, Hawaii: A Traveler's Dilemma
Waikiki vs. North Shore – Where is the best place to stay? When planning your dream Hawaiian getaway, one of the most common questions that
Experience Road to Hana Drive: A Journey to Remember with DanielsHawaii!
If you've ever dreamed of a Hawaiian adventure that takes you through lush landscapes, cascading waterfalls, and hidden gems, the Road to Hana drive should
Escape to Paradise: Your Chance to Win a Dream Trip to Hawaii with ROXY and DanielsHawaii
Want to Win a Trip to Hawaii? Picture yourself under the warm Hawaiian sun, feeling the soft sand beneath your feet, and listening to the
Our Most Popular Tours
Oahu Highlights Circle Island Tour
Pearl Harbor & USS Arizona
Honolulu Airport Shuttle
Oahu Volcano & Waterfall Tour
Related posts.
DanielsHawaii provides Private Tours and Semi-Private Small Group Tours in Hawaii. Our experienced Tourguides will show you the REAL Hawaii.
Tours by Island
Hawaii Private Tours
Private or Small Group
About Us & Contact
Most Popular Tours
Oahu Highlights
Pearl Harbor
Maui Road to Hana
Molokini Snorkel
Questions & Reservations?
Tours by Island    Oahu Tours Hawaii   Maui Tours Hawaii    Kauai Tours Hawaii   Hawaii Private Tours    Hawaii Things to do & Activities    Activities – HOT DEALS    Jurassic Park Movie Tour    Paradise Cove Luau Hawaii   Swim with Dolphins    Surf Lessons    Lava Volcano Tours    Helicopter Flights    Zipline    Hawaii Infos by Island.   Oahu Things to do    Land Tours & Hikes    Water Activities    Maui Things to do    Land Tours & Hikes    Kauai Things to do    Beaches, Parks & Nature    Helicopter & Air Tours    Big Island Hawaii Things to do   Land Tours & Hikes    Water Activities    Hawaii Vacation Videos.   About us   Luxury Tour Vehicles   German / Deutsch   Contact DanielsHawaii – Private Tours & Semi-Private Tours Hawaii
Privacy Overview
Strictly Necessary Cookies
This website uses cookies so that we can provide you with the best user experience possible. Cookie information is stored in your browser and performs functions such as recognising you when you return to our website and helping our team to understand which sections of the website you find most interesting and useful.
Strictly Necessary Cookie should be enabled at all times so that we can save your preferences for cookie settings.
If you disable this cookie, we will not be able to save your preferences. This means that every time you visit this website you will need to enable or disable cookies again.