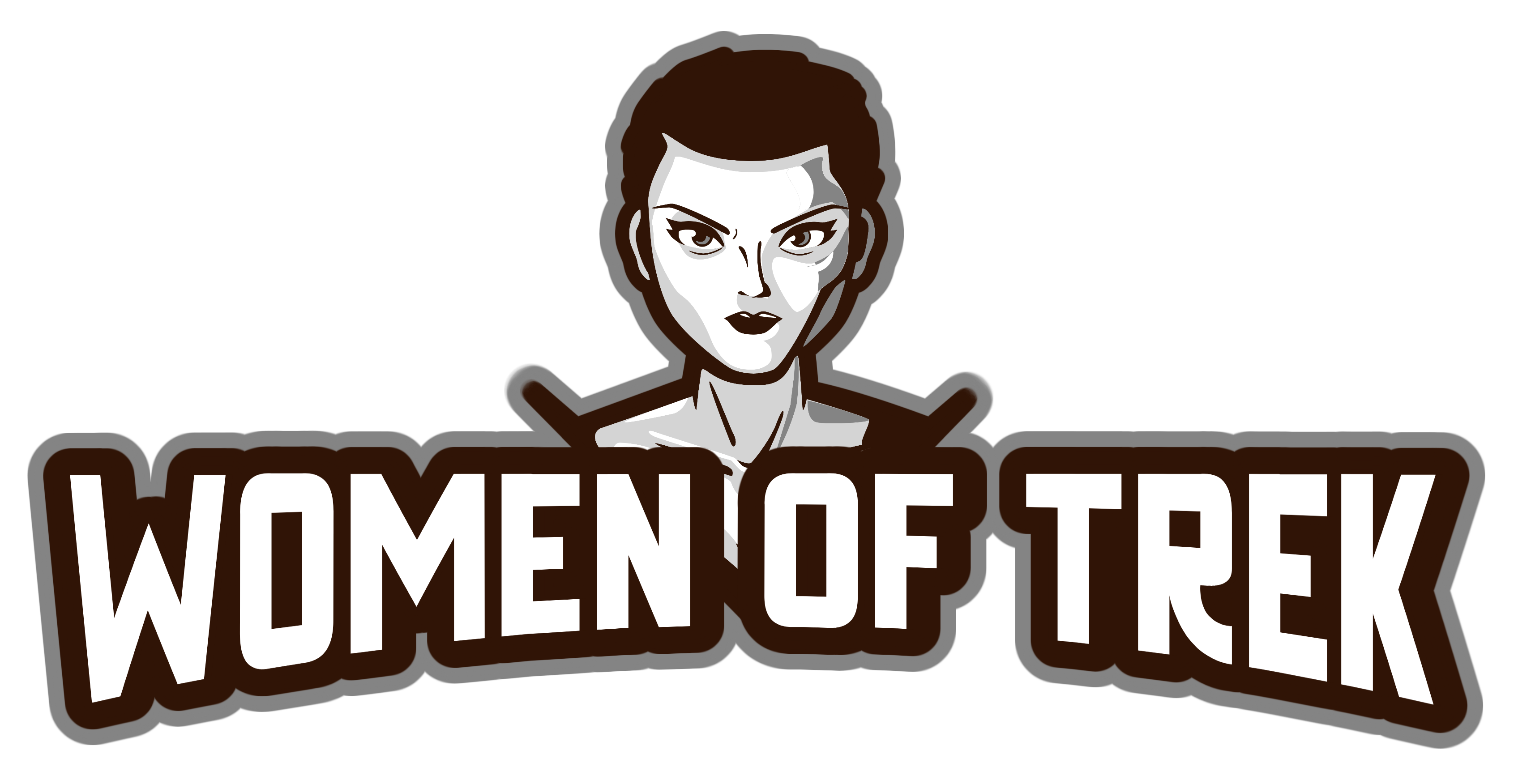 Diana Muldaur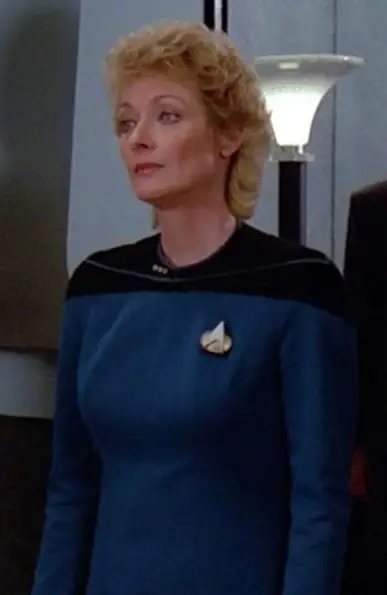 Series: TOS, TNG
Roles: Science Officer Dr. Ann Mulhall (TOS), Dr. Miranda Jones (TOS), Dr. Katherine Pulaski (TNG)
In 1968, she appeared in the original Star Trek episodes "Return to Tomorrow" (as Science Officer Dr. Ann Mulhall), and in "Is There in Truth No Beauty?" as Dr. Miranda Jones.
In 1988, Muldaur was cast as Dr. Pulaski for the second season of TNG as a replacement for Gates McFadden, the actress who played Beverly Crusher in the first season. Following the end of the second season McFadden returned to the series. Muldaur's last appearance as Dr. Pulaski was "Shades of Gray", the final episode of the second season.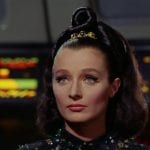 Like what you see? Buy us a Coffee!
Privacy Overview

Star Trek: The Original Series
Return to Tomorrow
Cast & crew.
Majel Barrett
Nurse Christine Chapel
Diana Muldaur
Ann Mulhall
Roger Holloway
Roger Lemli
Eddie Paskey
Information
© 2009 CBS Corp. All Rights Reserved.
Accessibility
Copyright © 2023 Apple Inc. All rights reserved.
Internet Service Terms Apple TV & Privacy Cookie Policy Support
Log in or sign up for Rotten Tomatoes
Trouble logging in?
By continuing, you agree to the Privacy Policy and the Terms and Policies , and to receive email from Rotten Tomatoes.
By creating an account, you agree to the Privacy Policy and the Terms and Policies , and to receive email from Rotten Tomatoes and to receive email from the Fandango Media Brands .
By creating an account, you agree to the Privacy Policy and the Terms and Policies , and to receive email from Rotten Tomatoes.
Email not verified
Let's keep in touch.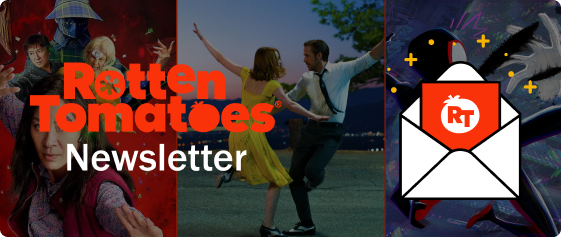 Sign up for the Rotten Tomatoes newsletter to get weekly updates on:
Upcoming Movies and TV shows
Trivia & Rotter Tomatoes Podcast
Media News + More
By clicking "Sign Me Up," you are agreeing to receive occasional emails and communications from Fandango Media (Fandango, Vudu, and Rotten Tomatoes) and consenting to Fandango's Privacy Policy and Terms and Policies . Please allow 10 business days for your account to reflect your preferences.
OK, got it!
Movies / TV
No results found.
What's the Tomatometer®?
Login/signup
Movies in theaters
Opening this week
Coming soon to theaters
Certified fresh movies
Movies at home
Netflix streaming
Amazon prime
Most popular streaming movies
What to Watch New
Certified fresh picks
The Holdovers Link to The Holdovers
Dream Scenario Link to Dream Scenario
Quiz Lady Link to Quiz Lady
New TV Tonight
Monarch: Legacy of Monsters: Season 1
Ghosts: Season 1
The Crown: Season 6
Scott Pilgrim Takes Off: Season 1
A Murder at the End of the World: Season 1
Beacon 23: Season 1
NCIS: Sydney: Season 1
Kennedy: Season 1
Most Popular TV on RT
Sex Education: Season 4
All the Light We Cannot See: Season 1
Blue Eye Samurai: Season 1
The Buccaneers: Season 1
Loki: Season 2
Black Cake: Season 1
The Fall of the House of Usher: Season 1
Bodies: Season 1
Ms. Marvel: Season 1
Invincible: Season 2
Top TV Shows
Certified Fresh TV
Most popular TV
Certified fresh pick
The Curse: Season 1 Link to The Curse: Season 1
All-Time Lists
Binge Guide
Comics on TV
Five Favorite Films
Video Interviews
Weekend Box Office
Weekly Ketchup
What to Watch
100 Best Christmas Movies of All Time – Classic Christmas Films
61 Best Concert Movies of All Time
What to Watch: In Theaters and On Streaming
RT25: Celebrating 25 Years of Rotten Tomatoes
Weekend Box Office Results: The Marvels Wins Weekend with Lowest MCU Opening
TV Premiere Dates 2023
Trending on RT
Shop Rotten Tomatoes
RT is Wrong
New on Streaming
New Tomatometer Scores
Home > Star Trek > Star Trek > Season 2 > Episode 20
Return to Tomorrow
Star Trek: Season 2
Episode Info
Kirk, Spock and a scientist (Diana Muldaur) temporarily allow a trio of aliens to inhabit their bodies.
Genres: Sci-Fi, Fantasy, Adventure
Network: NBC
Air Date: Feb 9, 1968
Directed By: Ralph Senesky
Written By: John T. Dugan
Where to watch Return to Tomorrow
Buy Return to Tomorrow on Vudu, Apple TV, Amazon Prime Video, Amazon Prime Video.
Cast & Crew
William Shatner
Capt. James T. Kirk
Leonard Nimoy
DeForest Kelley
Dr. Leonard McCoy
James Doohan
Engineer Montgomery Scott
Nichelle Nichols
George Takei
Walter Koenig
Ensign Pavel Chekov
Majel Roddenberry
Nurse Christine Chapel
Diana Muldaur
Ann Mulhall
Roger Holloway
Roger Lemli
Eddie Paskey
Gene Roddenberry
Executive Producer
John T. Dugan
Ralph Senesky
Return to Tomorrow Photos
Critic reviews for return to tomorrow.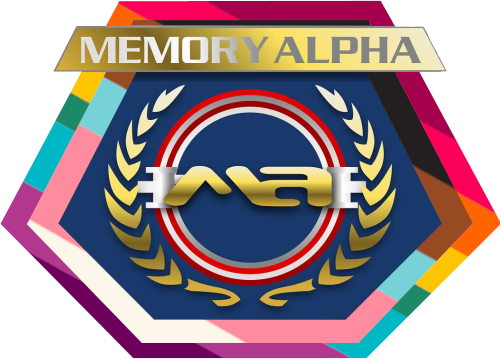 Ann Mulhall
Doctor Ann Mulhall was a 23rd century Starfleet lieutenant commander who served as an astrobiologist aboard the USS Enterprise .
In 2268 , Mulhall was ordered to accompany a landing party to Arret , though she did not know who issued the order. While there, she witnessed Captain Kirk become inhabited by one of the planet's non-corporeal natives. She became alarmed when Kirk's vital signs became dangerously elevated.
Initially skeptical about the idea of being inhabited herself, Mulhall accused the non-corporeal beings of wanting to steal their bodies. She also suggested that Kirk's easy acceptance of the possibility might have been due to false euphoria , rather than actual interest. She did find the idea intriguing from a scientific perspective.
Mulhall ultimately allowed the energy being Thalassa to occupy her body while Thalassa's husband , Sargon , and their former enemy, Henoch , occupied the bodies of Kirk and Spock , respectively. This was done in order to construct androids in which her consciousness and those of the other entities could be housed permanently. During this process, Thalassa almost refused to give Mulhall's body back, but ultimately did so. ( TOS : " Return to Tomorrow ")
Appendices [ ]
Background information [ ].
Ann Mulhall was played by Diana Muldaur . Her name was spelled in the final draft of the script (dated 15 November 1967 ) as "Anne Mulhall", but the "e" was dropped in the episode's end credits. According to the same script, "Anne is an attractive woman, about thirty, an astro-biologist."
The character has the distinction of being the highest- ranking female Starfleet character shown in TOS. Though her doctorate was presumably in a science department , Mulhall wore the red uniform of the operations division .
Mulhall was also presumably a relatively new transfer aboard the Enterprise , judging from Kirk's comment to her when she appeared in the transporter room , " Who are you? "
External link [ ]
Ann Mulhall at Memory Beta , the wiki for licensed Star Trek works
1 Nick Locarno
2 Sito Jaxa
3 Old Friends, New Planets (episode)
Navigation menu
Mission Logs
Chronologies
Library Computer
Return to Tomorrow (Episode)
Stardate 4768.3 : Telepathic aliens take over Kirk and Spock's bodies.
Answering a mysterious distress call from Arret [1] —a planet thought long dead— Kirk , McCoy , and Dr. Ann Mulhall are transported underground to confront the last three survivors of that world's civilization. Sargon , Thalassa , and Henoch have preserved their conscious minds within spherical containers, and have remained in this state for centuries. They now wish to "borrow" the bodies of Kirk, Spock , and Dr. Mulhall so that they can construct android bodies to house their minds on a permanent basis. Sargon assures Kirk that his people will be safe, their minds encased for a short time within the same containers his people now occupy. McCoy is concerned about the high metabolic rate necessary for "possession." The real danger, however, is Henoch, who appropriates Spock's body without any intention of returning it. Henoch telepathically forces Nurse Chapel to poison Sargon (in Kirk's body) and then destroys the globe that houses Spock's mind. Fortunately, Spock's consciousness had already left the globe, hidden within the mind of Nurse Chapel. Henoch is tricked into leaving Spock's body, and is destroyed. Sargon and Thalassa vacate the bodies of Kirk and Dr. Mulhall voluntarily, announcing (after one last kiss) that they will be happy to roam throughout the universe together in their noncorporeal state.
1 Image Gallery
2 Related Data
4 Notes and References
Image Gallery
Command officer
electronics
telekinesis
Related Data
Created by Gene Roddenberry
Starring William Shatner
Also Starring Leonard Nimoy as Mr. Spock and DeForest Kelley as Dr. McCoy
Written by John Kingsbridge
Directed by Ralph Senensky
Produced by John Meredyth Lucas
Executive Producer Gene Roddenberry
Associate Producer Robert H. Justman
Guest Star Diana Muldaur as Ann Mulhall
James Doohan … Scott Nichelle Nichols … Uhura George Takei … Sulu Cindy Lou … Nurse and Majel Barrett … Christine Chapel
Uncredited James Doohan … Sargon (Voice)
Script Consultant D.C. Fontana
Assistant to the Producer Edward K. Milkis
Theme Music by Alexander Courage
Music Composed and Conducted by George Duning
Director of Photography Jerry Finnerman
Art Director Walter M. Jefferies
Film Editor … Donald R. Rode Unit Production Manager … Gregg Peters Assistant Director … Phil Rawlins Set Decorator … John M. Dwyer Costumes Created by … William Ware Theiss Photographic Effects … Vanderveer Photo Effects Sound Effects Editor … Douglas H. Grindstaff Music Editor … Jim Henrikson Re-Recording Mixer … Elden E. Ruberg , C.A.S. Production Mixer … Carl W. Daniels Script Supervisor … George A. Rutter Casting … Joseph D'Agosta Sound … Glen Glenn Sound Co. Makeup Artist … Fred B. Phillips , S.M.A. Hair Styles … Pat Westmore Gaffer … George H. Merhoff Head Grip … George Rader Property Master … Irving A. Feinberg Special Effects … Jim Rugg Key Costumer … Ken Harvey
A Paramount Production In Association With Norway Corporation
Executive in Charge of Production Herbert F. Solow
Notes and References
↑ The name of the planet was not given in the final episode, but was taken from an earlier draft of the script.
Prime Timeline
23rd Century
Privacy policy
About Trekipedia
Disclaimers
Login / Create Account
More to Explore
Series & Movies
Star Trek: The Next Generation
Published Jan 11, 2013
Catching Up With Diana Muldaur, Part 1
By StarTrek.com Staff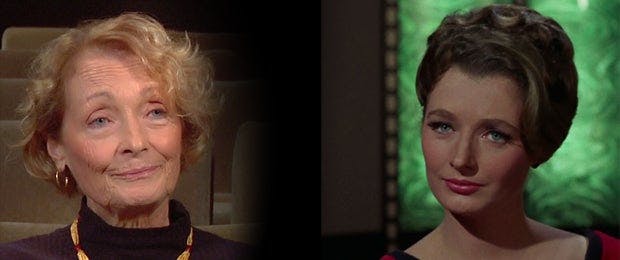 Diana Muldaur is a most-formidable woman, and many of her best characters over the years have shared that same trait. Two, of course, immediately spring to mind: Dr. Katherine Pulaski on Star Trek: The Next Generation and Rosalind Shays on L.A. Law . Crafting those ladies, Muldaur brilliantly meshed an icy-cool demeanor, smarts, a certain sense of style and – more with Dr. Pulaski than Shays – a touch of warmth. Fans haven't seen much of the actress lately, as she spent several years back in her family home on Martha's Vineyard tending to her husband, film and television writer Robert Dozier, who passed away on January 6, 2012, following a lengthy illness. Now, however, Muldaur – who also portrayed Dr. Ann Mulhall in the TOS hour " Return to Tomorrow " and Dr. Miranda Jones in another TOS episode, " Is There In Truth No Beauty? " -- is slowly stepping back into spotlight.She attended Creation Entertainment's Official Star Trek Convention in Las Vegas this past August, sat for an interview included among the extras on the recently released Star Trek: The Next Generation Season Two Blu-ray set, and told StarTrek.com during a recent conversation that she's eager to get back into the game, perhaps as a producer. Below is part one of our extensive interview with Muldaur, and be sure to visit StarTrek.com again tomorrow to read part two.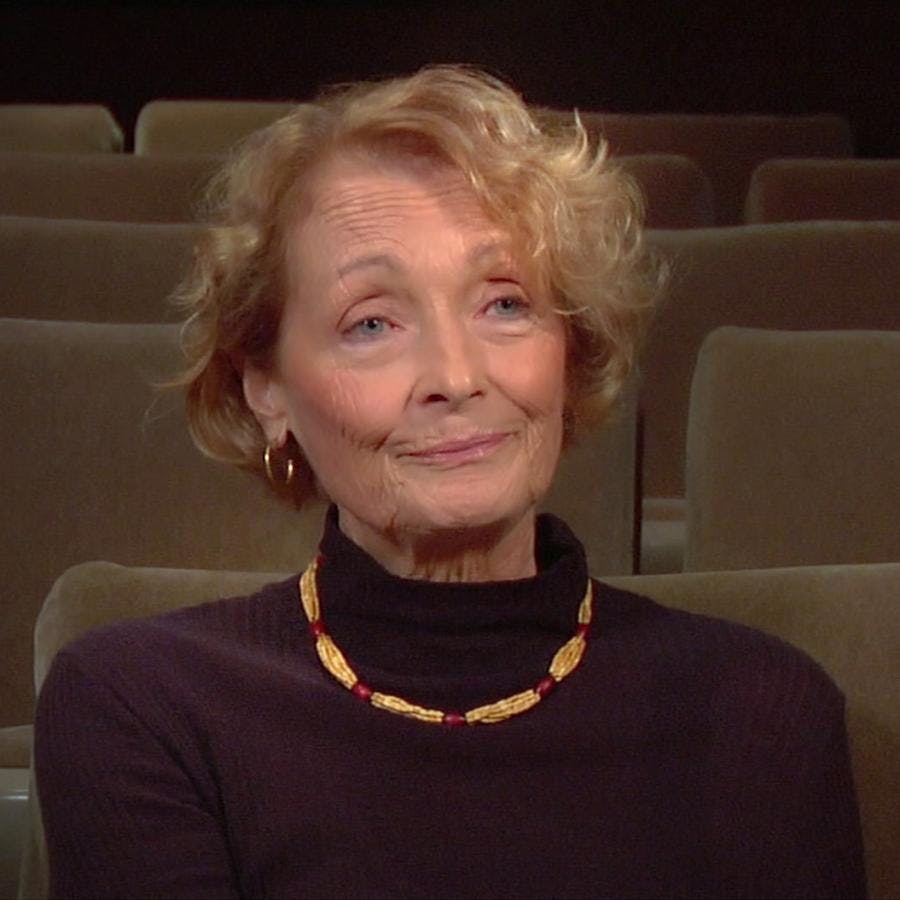 First, how are you? Please fill us in on what life has been like for you the past few years… Muldaur: I'm doing well, thank you, other than this cold I've been fighting. I've been keeping busy. One of my projects has been working for an animal shelter. It's called the Animal Shelter of Martha's Vineyard, and it's up and running. Of course, it's a huge job to keep dollars coming in to non-profits, but every cent that comes in is used. We have two employees, but we don't have an executive director. The board is the executive director, and I'm on the board. So, everything that does come in goes directly to the animals. You don't consider yourself retired, right? Muldaur: You have to understand, actors do not ever retire. They just fade away. Can we assume you're not comfortable fading away? Muldaur: Not very (laughs), because I've always been a workaholic, which is why I did what I did when I did it. I did just about everything. I must say that I turned a lot down that I didn't approve of or that I thought was violent. I'm not into violence. I'm into the dignity of human beings. So I did anything that I thought I could bring an ounce of dignity to, no matter who it was. Certainly by the last 10 years of my career I only did things for people and with people who I thought were really good people. I'd found that making a living with people who were not good people wasn't worth it anymore. So, now, after many years of caregiving and my husband's death, which kept me out of almost everything, which I was happy to do for him, and which I would do 900 times again, I'm trying to find myself again and who I am again. So it was fun to go to the Star Trek convention this summer and go, "Wait, there was another part of me, and that was a very strong part of me. And these people are a part of me, also." So that's what I'm doing, working on who I am and what I want to do. Do I want to produce something? Do I want to get up on the stage in New York, because I haven't had my face fixed and I'm not going to be doing film? So I'm working on that. You mentioned the convention. What was that like for you? Did you enjoy it? What did the fans most want to hear about? Muldaur: I absolutely loved doing the Star Trek convention because the people are so wonderful. They're third generation now, and possibly fourth generation, for all I know. Some of them have named their children after my characters. So they are my extended family. Often you don't see your extended family for a long time, so it's always a joy to see them. There was a nice turnout, I thought. I had a lovely time. The people's questions are mostly, as anyone in any family would ask, along the lines of "How are you?" or, if they knew I'd lost my husband, they'd say, "I'm so sorry that you lost your husband." And they asked about the shows, of course. You also sat down before a camera to share your memories of TNG for the Season Two Blu-ray. How quickly did the memories of your year on TNG return to you? Muldaur: They will be there forever. It was hard work. Either I carried a whole episode occasionally, or I was on and off the set a huge amount of time. Those things never leave you. Also, there was a lot of confusion at Paramount and what The Next Generation was really about and, etc., etc., etc. We had lot of interesting people coming through: interesting writers, an interesting cinematographer in the second year. It was a lovely, lovely group of people to work with, but there was a lot of change and chaos, to some degree, to go through.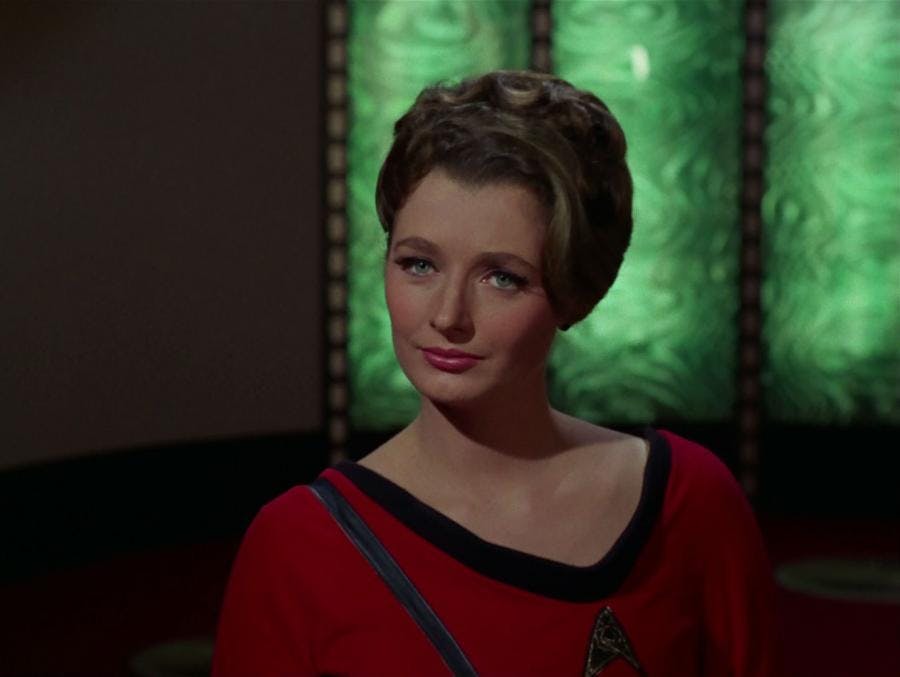 We'll talk more about TNG , but let's first turn the clock all the way back to 1968, to almost 45 years ago, when you made your first appearance on TOS as Dr. Ann Mulhall in "Return to Tomorrow." How did you land the role? Muldaur: I don't have a clue. I'm assuming they called my agent, that they'd seen something I had done and put in a call. Or maybe my agent sent in my name. I have no idea. I do know that I was sent the script and that I didn't have to go in and read for it. I actually never read for any Star Trek thing. What do you remember of playing Dr. Mulhall? Muldaur: I actually have (laughs) a VHS tape of the episode. I don't have a DVD of it. And I have to look at it. The episode is still bound. It still has the plastic wrap on it. But I do remember an incredible crew. I remember a brilliant costume man. I remember meeting all the people. Shatner was one of the best young actors out of Canada. He wasn't young by me; he's older than I, but he was a very good actor who'd done some very wonderful performances in things before Star Trek . All of them were very interesting, very good people. I remember incredible lighting. They could make you incredibly gorgeous in a second. Your second TOS episode was "Is There In Truth No Beauty?"…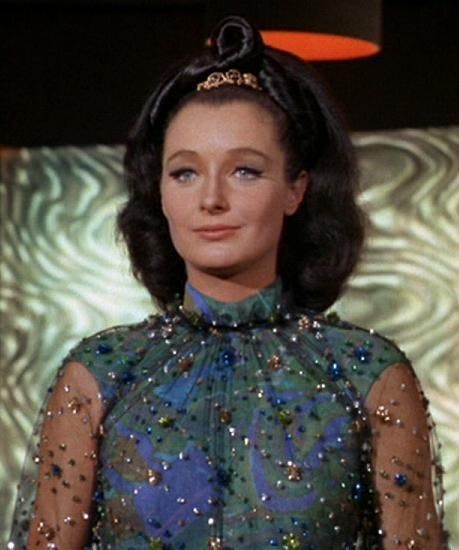 Muldaur: That second one I did, I remember going over to meet with Sidney Furie, to talk to him about a movie he was doing called The Lawyer . That was also at Paramount, and because I had no time, I went over to him to talk about this movie while I was in my wig that I was wearing for Star Trek. And I got that. I ended up doing that movie out of the second Star Trek episode I did. I actually remember more about "Is There In Truth No Beauty?" than I do about the first one. Like always, it went through my agent. It's always through your agent. You get a script and tell your agent you're interested or not interested. What was interesting on this episode is we sat down, did a reading, and they threw out the entire script. We then got scenes brought to us every morning, which we read, memorized and shot, and none of them were in sequence. I remember thinking, "How can they possibly do it this way? This is totally inane. I can't believe this is happening." They had no idea what happened before we did a scene or what would happen after we did a scene. And it was extraordinary. That one, I really did look at the episode because I couldn't believe they'd ever put it together. It was absolutely wonderful and there was no way you could tell, absolutely no way you could tell that that's what happened with that.For part two of our exclusive interview with Diana Muldaur, in which she discusses her memories of Star Trek: The Next Generation in detail click HERE . And for information about the Animal Shelter of Martha's Vineyard, click HERE .
Get Updates By Email
How to pitch startrek.com, back to top.
A Star Trek Podcast
Star Trek: The Original Series "Return To Tomorrow" Review
Telepathic aliens take control of Captain Kirk's and First Officer Spock's bodies.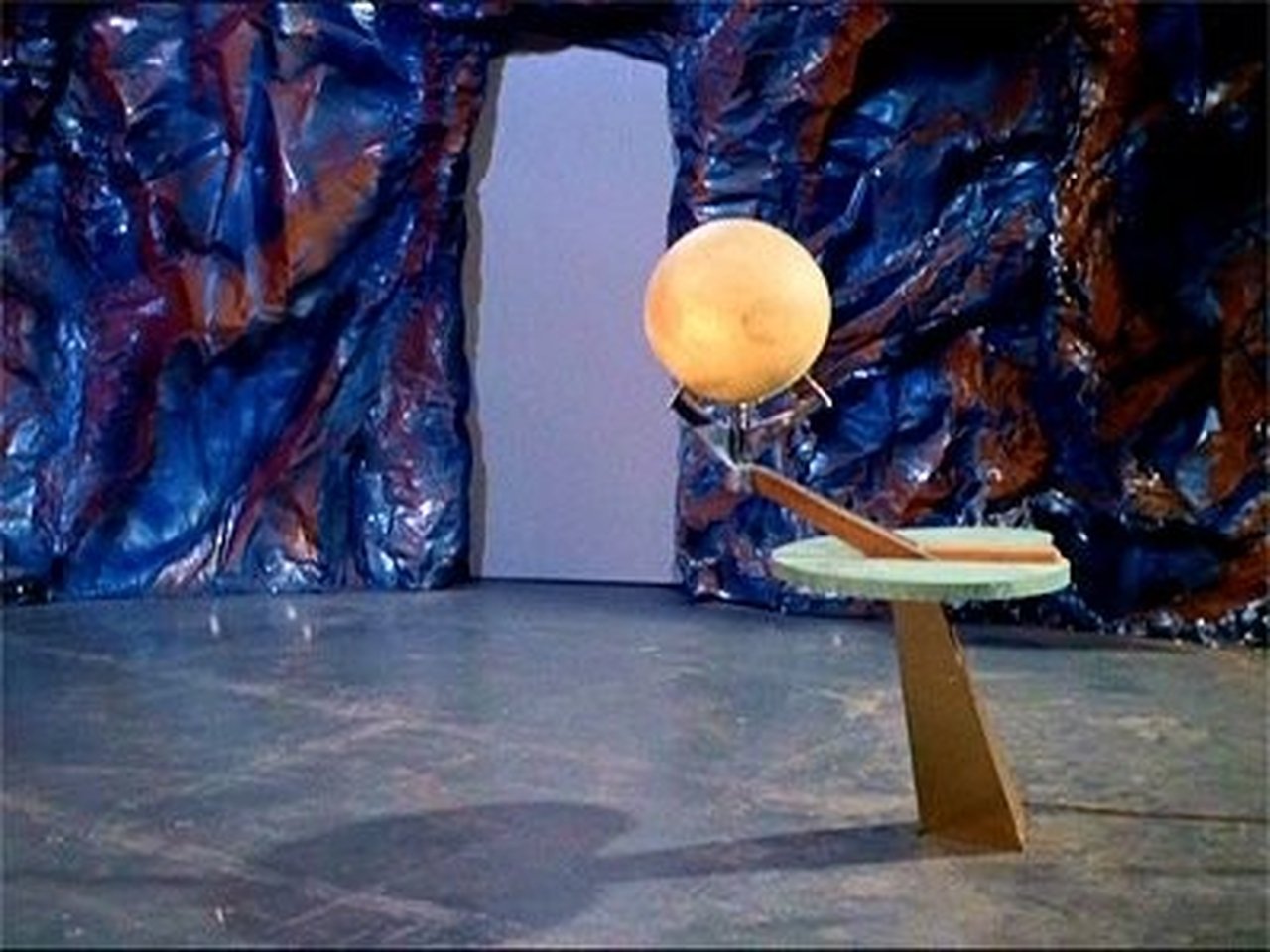 What are your thoughts? Hit us up at [email protected] or @discussingtrek on all of the social medias.
Subscribe to the Discussing Trek Podcast Subscribe on Apple Subscribe on Spotify Subscribe on YouTube
You Must Remain Connected Be sure to follow us on Twitter ,  find us on Facebook ,  follow us on Instagram , and  visit our website .
Don't agree with us? Tell us how we're wrong. Contact us on any of the social media outlets above, or send feedback to [email protected] . We want to hear from you!
Support The Show The single best way you can support our work is by subscribing to our podcast and telling a friend to do the same! Every little bit helps!