Awards Season
Big Stories
Pop Culture
Video Games
Celebrities
How Are Movies and TV Shows Being Made in Pandemic Times?
Several titles got me through 2020's many challenging months of isolation. Hulu's limited series Normal People . Chloé Zhao's film Nomadland . All the outfits in Mrs. America and The Queen's Gambit also helped. As did the very unexpected twists and turns in Kaley Cuoco's The Flight Attendant . Plus Dan Levy's sweaters in Schitt's Creek , of course.
But what about 2021? Fortunately, it doesn't look like we'll run out of new movies and TV releases soon. HBO announced new seasons for its shows Insecure and Succession coming in 2021, as well as the release of the Game of Thrones prequel House of the Dragon in 2022. Disney Plus has a long list of new programming slated for this year for fans of the Star Wars and Marvel universes. We'll finally see Keanu Reeves and Carrie-Anne Moss in The Matrix 4 . And Netflix has just promised we'll be able to watch " new movies, every week, all year ."
Some of 2021's new titles will be films that were ready and had their release dates postponed due to the pandemic, like A Quiet Place II , No Time to Die and Black Widow . But a lot of the content we'll be enjoying is just plain brand new, meaning it's been produced and shot during pandemic times. Here's how that's even been possible.
Back to Work
Back in June of 2020, Hollywood's big unions released a report titled " The Safe Way Forward " that outlined extensive safety guidelines on how cast and crew members could go back to work. It created a "zone system" that mandated everyone working in a production be tested within the last 24 hours before entering the so-called Zone A — the area of a production that includes the performers, who during filming can't use PPE or follow physical distancing requirements. A production's Zone A also consists of those who are in direct contact with the actors, like the director, camera operators or makeup and hair artists. They all are tested for COVID-19 at least three times a week.
"Zone B is everywhere the production has a footprint that is not Zone A. Use of PPE and stringent physical distancing practices are observed and enforced within Zone B," the report adds. Those in Zone B are tested at least once a week.
Both the Directors Guild of America (DGA) and SAG-AFTRA, the actors union, agreed to these safety guidelines for their members. This allowed them to slowly restart production in the United States .
The Writers Guild of America (WGA), in turn, has published best practices for Zoom Writer's Rooms , meaning the new seasons of most of your favorite TV shows have been written in virtual settings. The WGA guidelines specify studios should reimburse writers for expenses like monitors or ergonomic chairs and advise on scheduling 10-minute breaks during room hours. They also recommend the use of software — like WritersRoom Pro or Miro — that allows screenwriters to mimic the use of a whiteboard, the place where they would normally jot down details about character or plot development before putting them on the page.
Writers haven't been immune to the pandemic, however, and some TV shows have even incorporated COVID-19 plots into their storylines to reflect the reality we've been facing for the last year. Grey's Anatomy , The Conners , Black-ish and a special episode of Mythic Quest: Raven Banquet have all found ways to reflect the real-life crisis through their characters.
Overseas Production
And of course, shooting didn't only restart in the United States. Netflix announced in June that some of its roster of Spanish TV shows was resuming production, among them the Stephen King favorite Money Heist ( La casa de papel ), which also happens to be Netflix's most-watched non-English show. One of the show's directors, Koldo Serra, posted to his Instagram account on August 17, 2020, from the new normality of shooting in times when masks are a necessity.
Jurassic World: Dominion resumed production in July in London after commissioning a private medical facility to manage the production . All crew members were tested before and throughout production. Management also limited the number of people allowed in the different spaces across Pinewood Studios where the film was shot, made sure to install more sinks, distributed hand sanitizer and reminded the crew of the need to respect the "6 feet of separation" rule.
Also during the summer and fall, the Avatar sequels went back to filming in New Zealand and Marvel's Shang-Chi restarted (and wrapped up) shooting in Australia, where cases have remained lower. "The cool thing about it, I think, also, is that it's not so much everyone policing each other. It's a lot of self-policing, which is like, 'I want to make sure that I'm not doing anything to put my crewmembers, my castmates, in danger," Shang-Chi actress Awkwafina told The Hollywood Reporter about the experience of shooting in this situation.
Guillermo del Toro's star-packed Nightmare Alley picked up production in September in Vancouver, after having halted in March of 2020. "It is not easy," said the Mexican filmmaker during a virtual panel this summer . "Basically you're operating a large surgical theater. You have to be sterile, have everybody in conditions that are almost clinical. But at the same time, you have to reenact a carnival."
Del Toro also explained how difficult it was to coordinate and reschedule his cast for the second portion of the shoot. "The blessing of having this cast is amazing, but the difficulties of rescheduling with all this are enormous because everybody is on demand." Bradley Cooper, Cate Blanchett, Rooney Mara, Toni Collette and Willem Dafoe are a few of the big names appearing in Nightmare Alley .
The Netflix Factor
Netflix has just announced a slate of 70 movies to be released in 2021 , with Gal Gadot and The Rock's Red Notice and Leonardo DiCaprio and Jennifer Lawrence's Don't Look Up , among them. How is the streaming giant churning out all that new content?
Zendaya's new movie Malcolm & Marie made headlines back in July for being among the first productions in the United States to take place after the initial COVID-19 lockdown. Netflix snagged its worldwide rights in September. The movie, which will be released February 5, 2021, also stars John David Washington ( Tenet ) and was shot during a two-week period in the Caterpillar House in Carmel, California. The cast and crew, which was a very small team, took several tests during production and quarantined for two weeks before filming began, among other safety precautions.
Netflix also seems to have perfected the formula of shooting under these particular circumstances. In a recent interview , the company's vice president of physical production for original series, Momita Sengupta, shed a bit more light on the system. Netflix being Netflix, the streamer uses a tool called the Barnes Scale, which was developed by one of the company's data scientists. The scale allows the company to model what the conditions might be on any particular set, taking into account information like community prevalence of the virus. That helps them decide what safety strategies to put in place.
"One of the strategies — and film has used this very successfully — is we go, 'OK, looking at this model, I think we should bubble the cast and crew.' And that's what led to a full bubble on Red Notice in Atlanta, which has its challenges. And then on two other movies, Hustle and Don't Look Up , there is more of a hybrid bubble, which is just the cast and some key crewmembers. We're focusing on the cast because they are the ones that don't wear the masks and are the most vulnerable," Sengupta said.
The Show Must Go On
The DGA told its members at the beginning of 2021 that COVID-19 protocols had been "largely effective in catching infected individuals before they are contagious, and limiting the potential spread on set." The good news is the system seems to be working. And it looks like we'll keep seeing candid pictures, like Chris Evans administering his own COVID-19 test on the Boston set of Don't Look Up or Hailee Steinfeld and Jeremy Renner surrounded by masked and face-shielded members of the crew on the New York set of Hawkeye .
Plus, the list of new titles being made goes on. The Hollywood Reporter published a report of all the movies being shot by major film studios during the pandemic in 2020. It listed the number of productions at more than 73 — and that number only accounted for movies.
But even if Hollywood has perfected the art of filming under "new normal" circumstances, shooting a show or a movie in times like these still sounds intimidating and incredibly complicated. It's no wonder Tom Cruise got a bit angry on the set of Mission: Impossible 7 a few weeks ago because a couple of crew members weren't following the social distancing guidelines.
It's probably safe to say we'll all need some new Hollywood escapism to get through 2021. So I'm glad Cruise — and plenty of others in the industry — are making sure the show goes on.
MORE FROM ASK.COM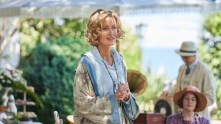 Log in or sign up for Rotten Tomatoes
Trouble logging in?
By continuing, you agree to the Privacy Policy and the Terms and Policies , and to receive email from Rotten Tomatoes.
By creating an account, you agree to the Privacy Policy and the Terms and Policies , and to receive email from Rotten Tomatoes and to receive email from the Fandango Media Brands .
By creating an account, you agree to the Privacy Policy and the Terms and Policies , and to receive email from Rotten Tomatoes.
Email not verified
Let's keep in touch.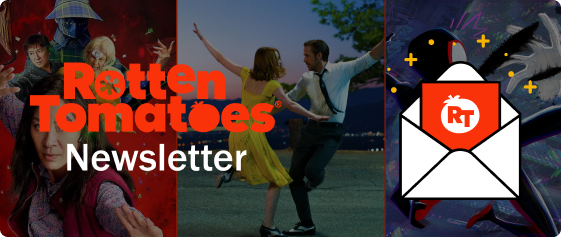 Sign up for the Rotten Tomatoes newsletter to get weekly updates on:
Upcoming Movies and TV shows
Trivia & Rotter Tomatoes Podcast
Media News + More
By clicking "Sign Me Up," you are agreeing to receive occasional emails and communications from Fandango Media (Fandango, Vudu, and Rotten Tomatoes) and consenting to Fandango's Privacy Policy and Terms and Policies . Please allow 10 business days for your account to reflect your preferences.
OK, got it!
Movies / TV
No results found.
What's the Tomatometer®?
Login/signup
Movies in theaters
Opening this week
Coming soon to theaters
Certified fresh movies
Movies at home
Netflix streaming
Amazon prime
Most popular streaming movies
What to Watch New
Certified fresh picks
Shayda Link to Shayda
The Boy and the Heron Link to The Boy and the Heron
Leo Link to Leo
New TV Tonight
Slow Horses: Season 3
Doctor Who: Season 0
The Artful Dodger: Season 1
Faraway Downs: Season 1
Virgin River: Season 5
Aqua Teen Hunger Force: Season 12
Obliterated: Season 1
Bookie: Season 1
Paris in Love: Season 2
Selena + Chef: Home for the Holidays: Season 1
Most Popular TV on RT
Sex Education: Season 4
A Murder at the End of the World: Season 1
Fargo: Season 5
A Nearly Normal Family: Season 1
Monarch: Legacy of Monsters: Season 1
All the Light We Cannot See: Season 1
Squid Game: The Challenge: Season 1
Best TV Shows
Most Popular TV
TV & Streaming News
Prime Video
Certified fresh pick
Fargo: Season 5 Link to Fargo: Season 5
All-Time Lists
Binge Guide
Comics on TV
Five Favorite Films
Video Interviews
Weekend Box Office
Weekly Ketchup
What to Watch
MonsterVerse Movies and Series Ranked: Godzilla, Kong, Monarch by Tomatometer
25 Most Popular TV Shows Right Now: What to Watch on Streaming
What to Watch: In Theaters and On Streaming
RT25: Celebrating 25 Years of Rotten Tomatoes
The 5 Most Anticipated Movies of December
TV Premiere Dates 2023
Trending on RT
Wonka First Reactions
Shop Rotten Tomatoes
Godzilla Minus One
The Holdovers
The Hobbit: An Unexpected Journey
2012, Fantasy/Adventure, 2h 49m
What to know
Critics Consensus
Peter Jackson's return to Middle-earth is an earnest, visually resplendent trip, but the film's deliberate pace robs the material of some of its majesty. Read critic reviews
You might also like
Where to watch the hobbit: an unexpected journey.
Watch The Hobbit: An Unexpected Journey with a subscription on Max, rent on Amazon Prime Video, Apple TV, or buy on Amazon Prime Video, Apple TV, Vudu.
Rate And Review
Super Reviewer
Rate this movie
Oof, that was Rotten.
Meh, it passed the time.
It's good – I'd recommend it.
So Fresh: Absolute Must See!
What did you think of the movie? (optional)
You're almost there! Just confirm how you got your ticket.
Step 2 of 2
How did you buy your ticket?
Let's get your review verified..
AMCTheatres.com or AMC App New
Cinemark Coming Soon
We won't be able to verify your ticket today, but it's great to know for the future.
Regal Coming Soon
Theater box office or somewhere else
By opting to have your ticket verified for this movie, you are allowing us to check the email address associated with your Rotten Tomatoes account against an email address associated with a Fandango ticket purchase for the same movie.
You're almost there! Just confirm how you got your ticket.
The hobbit: an unexpected journey videos, the hobbit: an unexpected journey photos.
Bilbo Baggins (Martin Freeman) lives a simple life with his fellow hobbits in the shire, until the wizard Gandalf (Ian McKellen) arrives and convinces him to join a group of dwarves on a quest to reclaim the kingdom of Erebor. The journey takes Bilbo on a path through treacherous lands swarming with orcs, goblins and other dangers, not the least of which is an encounter with Gollum (Andy Serkis) and a simple gold ring that is tied to the fate of Middle Earth in ways Bilbo cannot even fathom.
Rating: PG-13 (Intense Action Violence|Frightening Images|Intense Fantasy Violence)
Genre: Fantasy, Adventure
Original Language: English
Director: Peter Jackson
Producer: Carolynne Cunningham , Zane Weiner , Fran Walsh , Peter Jackson
Writer: Fran Walsh , Philippa Boyens , Peter Jackson , Guillermo del Toro
Release Date (Theaters): Dec 14, 2012 wide
Release Date (Streaming): Dec 11, 2015
Box Office (Gross USA): $303.0M
Runtime: 2h 49m
Distributor: Warner Bros. Pictures
Production Co: WingNut Films
Sound Mix: Dolby Digital, SDDS, Datasat
View the collection: Lord of The Rings
Cast & Crew
Ian McKellen
Martin Freeman
Bilbo Baggins
Richard Armitage
Thorin Oakenshield
Graham McTavish
William Kircher
James Nesbitt
Stephen Hunter
Dean O'Gorman
Aidan Turner
John Callen
Peter Hambleton
Mark Hadlow
Elijah Wood
Hugo Weaving
Cate Blanchett
Christopher Lee
Peter Jackson
Screenwriter
Philippa Boyens
Guillermo del Toro
Executive Producer
Toby Emmerich
Carolyn Blackwood
Carolynne Cunningham
Zane Weiner
Andrew Lesnie
Cinematographer
Production Design
Jabez Olssen
Film Editing
Amy Hubbard
John Hubbard
Victoria Burrows
Scot Boland
News & Interviews for The Hobbit: An Unexpected Journey
The 50 Highest-Grossing Movies of All Time: Your Top Box Office Earners Ever Worldwide
10 TV Shows You Should Binge-Watch This March
Know Your Critic: Bilge Ebiri, Movie Critic at Vulture
Critic Reviews for The Hobbit: An Unexpected Journey
Audience reviews for the hobbit: an unexpected journey.
having read the books a long time ago in a galaxy far away (inc. the silmarilion or whatever the F) and having seen the LOTR's films when they came out too but not really paying any attention to it all since then, this was a reminder of the imagination and creativity of J.R.R. Tolkien expertly put to screen once again by peter jackson. now fervently waiting to devour the desolation of smaug whenever it plays on TV.

Precious Gollumses!!
It's definitely no LOTR...But it's still a pretty cool movie. Sure, it took it's time to try to tell the story and dragged on for a little too long, but other than that, the special effects were great, and it was entertaining as hell. It's a good introduction to The Hobbit franchise.
The decision to split up The Hobbit, has in turn split audiences. Many decry it as a simple money making scheme (which in essence it is), others struggle to see how on book only a quarter the size of any LotR book is expected to stretch the same amount of cinema time as the whole Rings trilogy combined. I however, see it as a positive. I don't mind in the least paying an extra $15 out of my own pocket for an extra 6 hours of quality film like this. It's only when they expects people to pay actual money for shite like the Twilight franchise or the Death at a Funeral U.S. remake that I have a problem with Hollywood's greed. The Hobbit, on the other hand, is perfectly capable of backing up its ticket price. And then... Lots. And lots extra. Which is nice. It differs greatly from the book in many aspects, though it has been so damn long since I've read it that I'm not sure what's actually been changed, what's new, what's gone, and what I just don't have right in my head. Martin Freeman (Sherlock, Hot Fuzz, The Hitchhiker's Guide to the Galaxy, Shaun of the Dead, Love, Actually, Ali G Indahouse) is a fantastic Bilbo, he manages to sort of create this halfway point between Frodo and the Bilbo of the LotR trilogy. Which is really kind of perfect when you think about it. Gandalf's the same as ever, really nothing to recap (which is a solid move in my mind). Frodo's also back for some flashback/forward scenes (depending on how you look at it). Which totally makes sense, flaunt 'em if you got 'em. This isn't a line by line adaptation of The Hobbit, it's the first film of the Peter Jackson prequel to the Peter Jackson trilogy of the Rings, both of which are somewhat based on the books. So in his version of the world (which is still very loveable, just different) it makes perfect sense to have these great cameos. The Dwarves are where it all gets a bit confusing. Remembering names and faces, all that jazz. Before I continue though, let me get myself decapitated by all of Tumblr. Why the fuck is everyone going so goddamn schizoid over Kili (Played by Aidan Turner [Being Human, The Tudors]) when he's the one Dwarf without a motherhuggin' beard!? I may not be as beard-savy as L'alice (whose Tumblr is MainliningBeards) but I do appreciate the shit out of them (on that, how amazing is Thror's beard? All armoured and junk, goddamn). He's this skinny fucker with no beard, and does archery all over the place. I mean, yes it does seem like they somehow managed to fuse together Legolas and Aragon to create this dude, which is a nice touch, but he's not that babin' and he sure as shit isn't a Dwarf. Now the other two "sexy" members of the party (is sexy not heterosexual enough, should that be "eye-candy"... Nah, fuck it. Sexy) I can totally get behind. Thorin Oakenshield (Played by Richard Armitage [Captain America, Robin Hood, Strike Back, Spooks]) and Fili (Played by Dean O'Gorman[Xena, Young Hercules, Toy Love]) are not only very, very attractive, but I also totally buy them as fantasy creatures from Middle Earth. The actors playing Balin, Bifur, Bofur, Bombur, Oin, Gloin, Nori, Dori and Ori weren't overly familiar to me. Though Graham McTavish (Green Street Hooligans 2, Rambo, The Bill, Rome, King Arthur, Erik the Viking, Dante's Inferno, Call of Duty franchise, The Avengers: Earth's Mightiest Heroes, Dawn of War II) as Dwalin is clearly a fuckin' badass. I do have some qualms with changes made, not from novel to screen, but from LotR to The Hobbit. Given that both are Peter Jackson's work, and they're meant to be in his world, why was it necessary to change the appearance of firmly grounded canonical things? The Goblins of The Hobbit (above) are great, but look nothing like the original ones. The Wargs seem to have actually taken a backwards step in my eyes, and are also unfamiliar in this screen world. It's difficult to back up my statements about "It's okay to not be the same as the book, it's Jackson's world" if Jackson keeps changing his mind about what his world even looks like. Azog not looking like any other orc was fine by me though. He was an incredible looking bad guy, with a back story, a great actor behind him (Australian Manau Bennett [Bikie Wars: Brothers in Arms, Spartacus series, Sinbad and the Minotaur, 30 Days of Night, The Condemned]). Ultimately, the only killer for me about The Hobbit, is knowing that despite the fact that it's completely finished, it's still only being released at a rate of one film a year, and that hurts, because honestly, The Hobbit's great. Watch it as an adaptation of the book, watch it as a fantasy epic, watch it as the LotR prequel, watch it as a heart-warming tale of adventure from mediocrity, watch it as a cinematic marvel, or just plain watch it as Beard-Porn, whatever, it's maybe not life changing, but it's enjoyable as Hell. 79% -Gimly
Movie & TV guides
Rotten Tomatoes: The Card Game
Rotten Tomatoes Podcasts
Rotten Tomatoes Gift Cards
What to Watch - In theaters & streaming
When you purchase through Movies Anywhere , we bring your favorite movies from your connected digital retailers together into one synced collection.   Join Now
The Hobbit: An Unexpected Journey | Full Movie | Movies Anywhere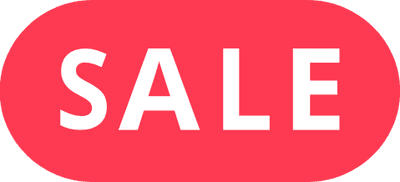 Special Features
New zealand: home of middle-earth, the stone trolls, video blogs, theatrical trailers, game trailers, rotten tomatoes® score.
This is a cinematic world so fully realized that leaving it is a sad prospect.
A wonderfully satisfying fantasy adventure that not only connects to the previous films, but charts its own ground with great effectiveness.
When it comes to the fantasy genre, it really doesn't get more epic than this.
This is a film for true Tolkien connoisseurs.
In the end you're left wondering how it went that way, and how in the hell are they going to squeeze two more movies out of this?
'The Hobbit: An Unexpected Journey' is an expected journey that radiates entertainment, majesty and wonder. [Full review in Spanish]
While it doesn't have the same sense of urgency and darkness as the LOTR trilogy, An Unexpected Journey is a fun and welcomed adventure, filled with humor, spectacular visuals and great action sequences. [Full review in Spanish]
Despite a few minor flaws, The Hobbit: An Unexpected Journey is a superb (and suitably epic) addition to Peter Jackson's past adaptations of Tolkien's work. See it in 3D and 48fps for the ultimate experience.
It feels more scattershot than Jackson's prior films, a pastiche of set pieces that don't add up to a unified story.
It feels much like a gentler, more humorous and watered-down version of The Fellowship of the Ring.
Additional Info
Genre : Action, Fantasy, Drama
Release Date : December 14, 2012
Languages : English, Spanish
Captions : English, Spanish
Audio Format : 5.1
You Might Also Like...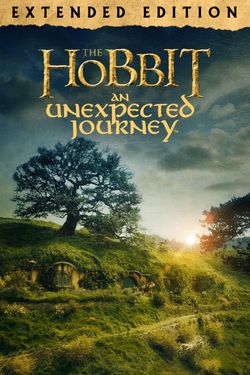 New Releases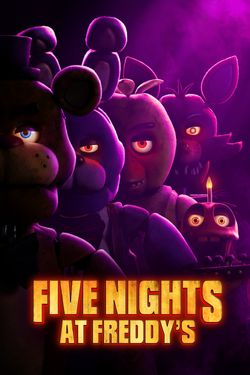 Unexpected Journey
Lasse is an old racist who has lives in an apartment block filled with a selection of refugees and immigrants. Kamal is a 16-year old boy who's fed up in his life in Finland, and dreams of m... Read all Lasse is an old racist who has lives in an apartment block filled with a selection of refugees and immigrants. Kamal is a 16-year old boy who's fed up in his life in Finland, and dreams of moving to Nairobi to live with his father. Only problem is that he doesn't have the money t... Read all Lasse is an old racist who has lives in an apartment block filled with a selection of refugees and immigrants. Kamal is a 16-year old boy who's fed up in his life in Finland, and dreams of moving to Nairobi to live with his father. Only problem is that he doesn't have the money to buy the ticket.
Samuli Valkama
Khadar Ayderus Ahmed
Heikki Nousiainen
Mikko Nousiainen
2 User reviews
1 Critic review
Kamal Hussein
Veikko Koskinen
Jakelufirman mies
Poika baarissa
All cast & crew
Production, box office & more at IMDbPro
More like this
Did you know
Soundtracks Cadillac Written by Denys Gibson , Michael Brown, Graham Johnson and Ian Mallett Arranged by Esa Pulliainen Performed by The Renegades
User reviews 2
vidervilder
Jun 6, 2021
March 10, 2017 (Finland)
Official Facebook Page
Udda vänner
Helsinki, Finland
Solar Films
See more company credits at IMDbPro
€1,300,000 (estimated)
Technical specs
Runtime 1 hour 18 minutes
Related news
Contribute to this page.
See more gaps
Learn more about contributing
More to explore
Recently viewed
Recently, we've done several changes to help out this wiki, from deleting empty pages, improving the navigation, adding a rules page, as well as merging film infoboxes.
You can check out the latest overhauls that we have done on this wiki so far, as well as upcoming updates in our announcement post here .
Adventure films
Fantasy films
Fantasy adventure films
English-language films
Fictional-language films
The Hobbit (film series)
2012 3D films
2010s adventure films
2012 fantasy films
American 3D films
American fantasy adventure films
American films
Annie Award winners
Films scored by Howard Shore
Films about dragons
Films about trolls
High fantasy films
WingNut Films films
Metro-Goldwyn-Mayer films
New Line Cinema films
Warner Bros. films
New Zealand films
New Zealand 3D films
New Zealand fantasy films
Motion capture in film
Rotoscoped films
Films with screenplays by Guillermo del Toro
Films with screenplays by Peter Jackson
Films with screenplays by Fran Walsh
Films with screenplays by Philippa Boyens
Treasure hunt films
New Zealand sequel films
Films directed by Peter Jackson
Films based on British novels
Films based on works by J. R. R. Tolkien
Films starring Hugo Weaving
Rated TV-14
Films starring Ian McKellen
The Hobbit: An Unexpected Journey
The story is set in Middle-earth sixty years before the events of The Lord of the Rings , and portions of the film are adapted from the appendices to Tolkien's The Return of the King . An Unexpected Journey tells the tale of Bilbo Baggins (Martin Freeman), who is convinced by the wizard Gandalf the Grey (Ian McKellen) to accompany thirteen Dwarves, led by Thorin Oakenshield (Richard Armitage), on a quest to reclaim the Lonely Mountain from the dragon Smaug. The ensemble cast also includes James Nesbitt, Ken Stott, Cate Blanchett, Ian Holm, Christopher Lee, Hugo Weaving, Elijah Wood and Andy Serkis, and features Sylvester McCoy, Barry Humphries and Manu Bennett.
An Unexpected Journey premiered on November 28, 2012 in New Zealand and was released internationally on December 12, 2012. The film has grossed over $1 billion at the box office, surpassing both The Fellowship of the Ring , The Two Towers and The Desolation of Smaug and The Battle of the Five Armies , becoming the highest-grossing movie of The Hobbit franchise, the fourth highest-grossing film of 2012, the second highest-grossing entry in the Middle-earth Saga and the 18th highest grossing film of all time and the 7th fantasy film to reach the $1 billion mark. The film was nominated for three Academy Awards for Best Visual Effects, Best Production Design, and Best Makeup and Hairstyling. It was also nominated for three BAFTA Awards.
An Unexpected Journey was also nominated for nine Saturn Awards, winning one for Best Production Design.
4.1 Critical reception
5 Related Links
Approaching his 111th birthday, the hobbit Bilbo Baggins begins writing down the full story of his adventure 60 years earlier for the benefit of his nephew Frodo. Long before Bilbo's involvement, the Dwarf king Thrór brings an era of prosperity for his kin under the Lonely Mountain until the arrival of the dragon Smaug. Destroying the nearby town of Dale, Smaug drives the Dwarves out of their mountain and takes their hoard of gold. Thrór's grandson Thorin sees King Thranduil and his Wood-elves on a nearby hillside, and is dismayed when they take their leave rather than aid his people, resulting in Thorin's everlasting hatred of Elves.
In the Shire, 50-year-old Bilbo is tricked by the wizard Gandalf the Grey into hosting a party for Thorin and his company of dwarves: Balin, Dwalin, Fíli, Kíli, Dori, Nori, Ori, Óin, Glóin, Bifur, Bofur, and Bombur. Gandalf's aim is to recruit Bilbo as the company's "burglar" to aid them in their quest to enter the Lonely Mountain. Bilbo is unwilling to accept at first but has a change of heart after the company leaves without him. Travelling onward, the company is captured by three trolls. Bilbo stalls the trolls from eating them until dawn. Gandalf exposes the trolls to sunlight turning them to stone. They search the trolls' cave and find treasure and Elven blades. Thorin and Gandalf each take an Elf-made blade—Orcrist and Glamdring, respectively. Gandalf also finds an elven shortsword ("Sting"), which he gives to Bilbo.
The company meets the wizard Radagast the Brown, who tells them of an encounter at Dol Guldur with the Necromancer, a sorcerer who has been corrupting Greenwood with dark magic. The company is then chased by orcs on wargs. Radagast covers the company's escape as Gandalf leads the company through a stone passage to Rivendell. There, Lord Elrond discloses a hidden indication of a secret door on the company's map of the Lonely Mountain, which will be visible only on Durin's Day. Gandalf later approaches the White Council—consisting of Elrond, Galadriel and Saruman the White—about his involvement with the dwarves. He also presents a Morgul blade Radagast obtained from Dol Guldur as a sign that the Necromancer is linked to the Witch-king of Angmar, despite Saruman's skepticism. When Saruman presses concern to the more present matter of the dwarves and Smaug, requesting that Gandalf put an end to the quest, Gandalf secretly reveals to Galadriel he had anticipated this and had the dwarves move forward on their quest without him.
The company journeys into the Misty Mountains where they find themselves amid a colossal battle between stone giants. They take refuge in a cave and are captured by Goblins, who take them to their leader, the Great Goblin. Bilbo becomes separated from the dwarves and falls into a cave where he encounters Gollum, who accidentally drops a golden ring while killing a stray goblin to eat. Pocketing the ring, Bilbo finds himself confronted by Gollum. They play a riddle game, wagering that Bilbo will be shown the way out if he wins or eaten by Gollum if he loses. Bilbo eventually wins by asking Gollum what he has in his pocket. Noticing his ring is lost, Gollum suspects that Bilbo possesses it and attacks him. Bilbo discovers that the ring grants him invisibility, but when he has a chance to kill Gollum, Bilbo spares his life and escapes while Gollum curses the hobbit.
Meanwhile, the Great Goblin reveals to the dwarves that Azog, an Orc war-chief who beheaded Thrór and lost his forearm to Thorin in battle outside the Dwarven kingdom of Moria, has placed a bounty on Thorin's head. Gandalf arrives and leads the dwarves in an escape and kills the Great Goblin. Bilbo exits the mountain and rejoins the company, keeping secret his newly obtained ring. The company is ambushed by Azog and his hunting party, and takes refuge in trees. Thorin charges at Azog, but is knocked unconscious and left defenseless on the ground. Bilbo saves Thorin from the orcs just as the company is rescued by eagles. They escape to the safety of the Carrock where Gandalf is able to revive Thorin, who renounces his previous disdain for Bilbo after being saved by him. In the distance, the company sees the Lonely Mountain, where the sleeping Smaug is awakened by the knocking sound of a thrush.
Ian McKellen as Gandalf the Grey
Martin Freeman as Bilbo Baggins
Richard Armitage as Thorin II Oakenshield
Ken Stott as Balin
Graham McTavish as Dwalin
William Kircher as Bifur
James Nesbitt as Bofur
Stephen Hunter as Bombur
Dean O'Gorman as Fili
Aidan Turner as Kili
John Callen as Oin
Peter Hambleton as Gloin
Jed Brophy as Nori
Mark Hadlow as Dori
Adam Brown as Ori
Ian Holm as Old Bilbo
Elijah Wood as Frodo Baggins
Hugo Weaving as Elrond
Cate Blanchett as Galadriel
Christopher Lee as Saruman
Andy Serkis as Gollum
Sylvester McCoy as Radagast
Barry Humphries as Great Goblin
Jeffrey Thomas as Thror
Mike Mizrahi as Thrain
Lee Pace as Thranduil
Manu Bennett as Azog the Defiler
Conan Stevens as Bolg
John Rawls as Yazneg
Stephen Ure as Fimbul & Grinnah
William Kircher as Tom Troll
Mark Hadlow as Bert Troll
Peter Hambleton as William Troll
Bret McKenzie as Lindir
Jared Blakiston as Musical Elf
Andrew Fitzsimons as Elf
Branden Casey & Cameron Jones as Thranduil's Lieutenants
Kiran Shah as Goblin Scribe
Benedict Cumberbatch as the Necromancer
Thomas Robins as Young Thrain
Timothy Bartlett as Master Worrywort
Luke Evans as Girion
Gallery [ ]
Trailer [ ]
Critical reception [ ]
The film received positive reviews, with critics praising the film itself, particulary for its visuals, Peter Jackson's return to Middle-earth and the performances of the cast, especially that of Martin Freeman, but criticized it for its long running time of 169 minutes. The film holds a rating of 64% "Fresh" on Rotten Tomatoes, while the film received mixed reviews on Metacritic with a rating of 58 out of 100.
Related Links [ ]
One Wiki To Rule Them All (LOTR Wiki)
Feature on the 2012 Moviepedia Film Guide
1 XXX: Return of Xander Cage